Blue Iris Not Automatically Starting up After a Crash?
If your Blue Iris software crashes or becomes unresponsive and the software does not restart automatically with its last settings displayed then the software may need to be ran as a Windows service. By default, Blue Iris 5 is not set to run as a Windows service so therefore would have to be implemented manually. For more information on how to set Blue Iris as a Windows service, refer to the information provided below.
Step 1: Open Blue Iris 5 and click on the settings menu located in the upper left corner of the screen.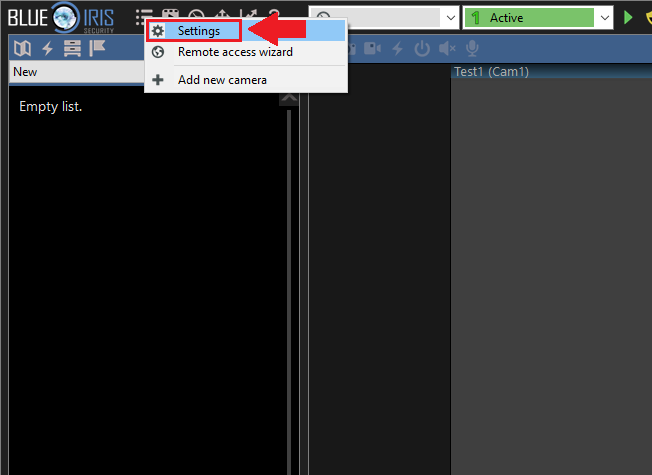 Step 2: In the Settings menu, click on the Startup tab.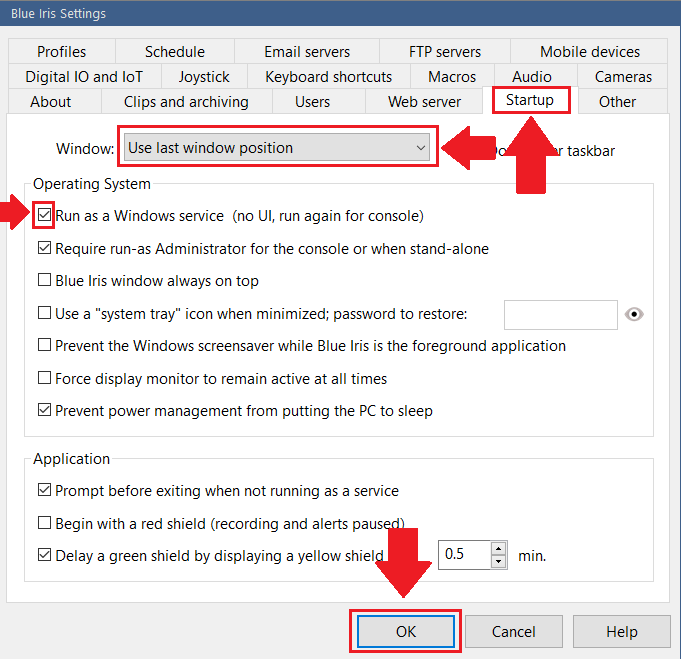 Inside the Startup tab, make sure the "Use last window position" option is selected in the Window field then click on the "Run as a Windows service (no UI, run again for console)" checkbox. This will enable your software to run as a Windows service. Click OK to continue.
Step 3: The service will install automatically. Click OK to reboot or restart the Blue Iris software.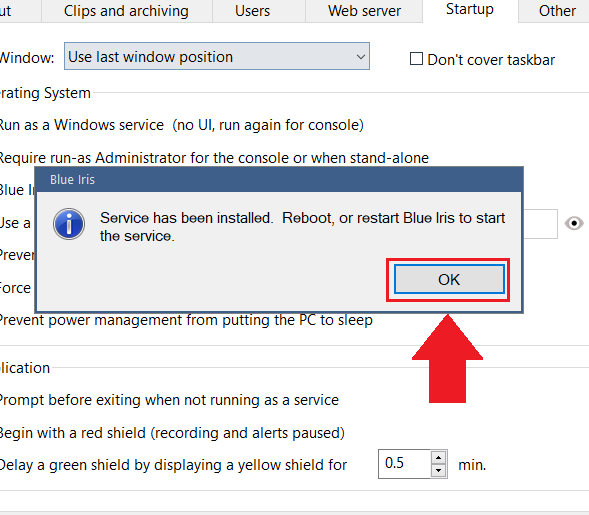 The software is now running as a Windows service which allows the software to reboot with last settings in tact after a crash or service interruption.