What is HEVC (H.265) compression?
Amcrest's new line of 4K security cameras come equipped with HEVC (also known as H.265) video compression capabilities. When combined with one of our 4K NVRs or DVRs that are capable of receiving this type of encoding, you can expect these major benefits:
- More efficiently compressed files: A security camera with HEVC encoding can help to reduce the file sizes to the NVR or DVR without losing the 4K video quality.
- Increased recording capabilities: HEVC allows 4K devices to record for a longer periods time before it will have to overwrite older recordings.
- Increased viewing quality: See high quality live video on your smart device without all the data. HEVC works to improves network performance and overall usability when viewing your system remotely.
What is HEVC?
HEVC stands for High Efficiency Video Coding. Otherwise known as H.265 or MPEG-H Part 2. HEVC is a new video compression technology that is helping usher in the age of 4K resolutions. Its goal is to offer the same level of picture quality as its predecessor Advanced Video Coding (AVC or H.264), but with far less data and much lower bit rates.
Note: Bit rates are the amount of data required to encode the video.
In general, the less movement in the frame the better the compression will be. This can be very beneficial to security footage since the frame is typically static. There are two major methods involved with HEVC encoding, interframe and intraframe encoding.
Interframe Encoding
This type of encoding essentially involves a comparison between previous and future frames to the current frame. In H.264 encoding the image was divided into small 16 x 16 pixel blocks. In H.265 encoding, however, these blocks are no longer stuck this size. Instead, they can range from 8 x 8, 16 x 16, 32 x 32 or 64 x 64 pixels. Each of these blocks compares their group of pixels to the new group of pixels as the frame advances. If most pixels are virtually the same, then the data from the original block is intercoded to the new frame. This means that only the pixels that have changed will be stored in the data.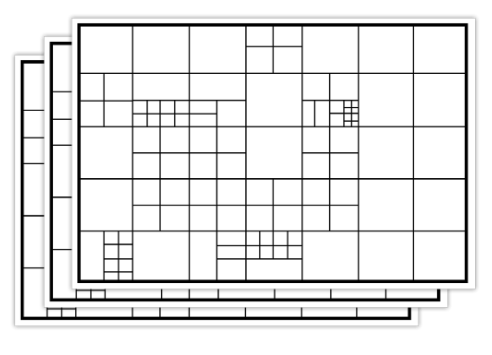 Intraframe Encoding
H.265 video encoding has also decreased the amount of data stored through intraframe compression. This is similar to inter-frame compression, but instead of looking at similarities between previous and future frames, intraframe compression looks for similarities within the same frame. HEVC significantly increases intraframe predictions over H.264 encoding. In fact, HEVC has 35 different intraprediction modes (compared to 9 in AVC). Ultimately, these prediction modes allow the encoding to mathematically generate some pixel values instead of storing all of them.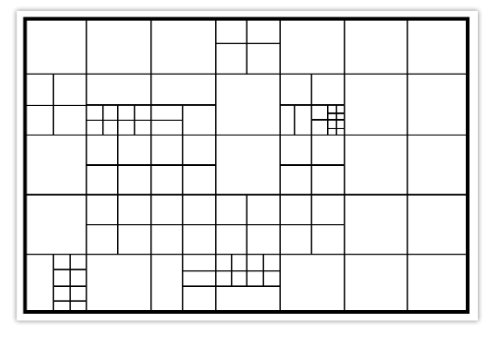 How Does It Work?
HEVC security cameras will initially capture the raw footage. It will then process that footage (brightness, contrast, colors), encode it in H.265 compression, and send it over the network to the recording device. The device will then receive and process the video with the user determined settings (such as lower resolutions or specific frame rates).
Before installing your 4K security camera, you may want to think about how much movement will be taking place in the frame. The file sizes will be much larger if your camera is in a high traffic area with lots of movement while files sizes will be kept smaller if there is hardly any movement taking place within the frame. Either way, our HEVC security cameras will undoubtedly provide you with a much higher quality of video with file sizes comparable to a 1080p camera with H.264 encoding.
What HEVC Options Does Amcrest Offer?
Amcrest offers several options regarding products that feature H.265 compression. For more information or to purchase these products, please see the table below: