How to Add a Camera Into Blue Iris 5
There are 2 ways to add a camera into Blue Iris 5. You can right click on the main menu, or click on the settings menu ( 

 )in the top-left corner of the interface. 
Adding a Camera
To begin, right-click on the main interface or click on the settings menu (

) to access the "New camera" menu.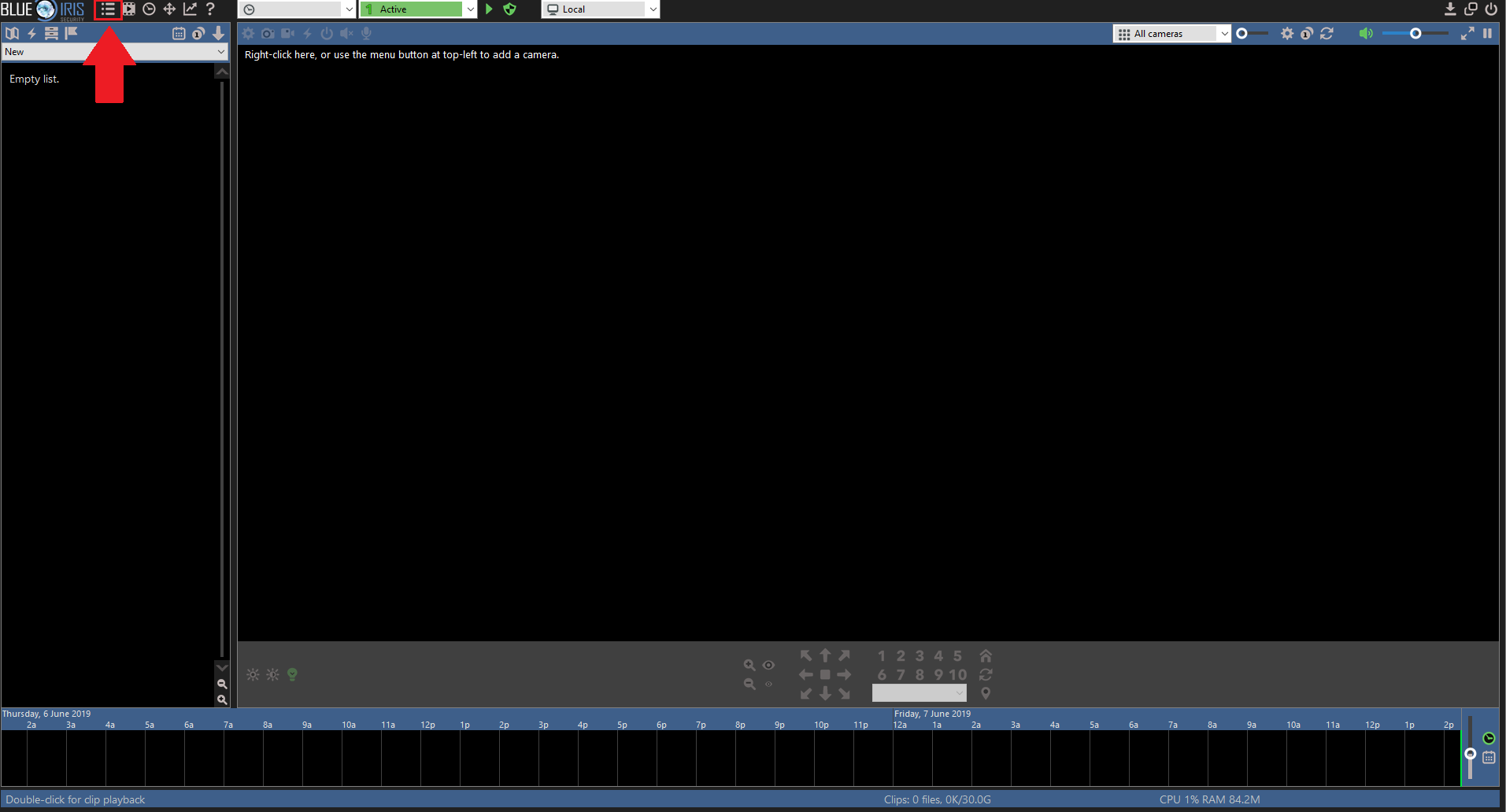 In the new camera menu, give your camera a name, a short name (for URLs and filenames), choose a type, which in this case will be a Network IP, and enable any options such as, enabling audio, motion detection, etc. Click OK to continue.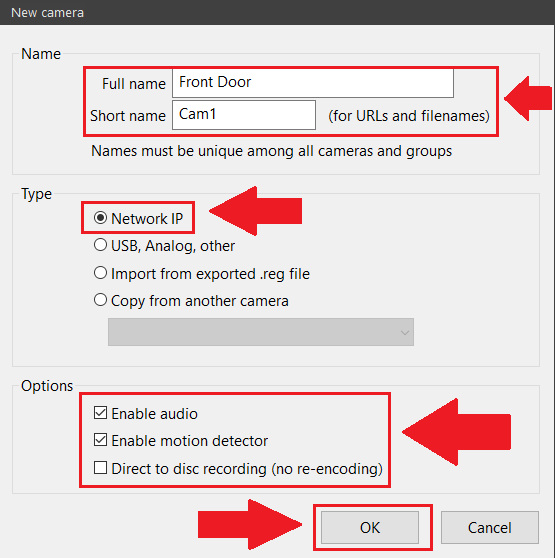 This will open two windows. The top window will be Network IP Camera Configuration. Enter the address of your camera (IP Domain or DDNS as well as RTSP address) and click on the Find/Inspect… button on the right to confirm. Enter the username and password, select the make as Amcrest, select the model of your device (ProHD and HDseries cameras as "ProHD 1080p RTSP/HTTP"), and specify the RTSP and ONVIF ports.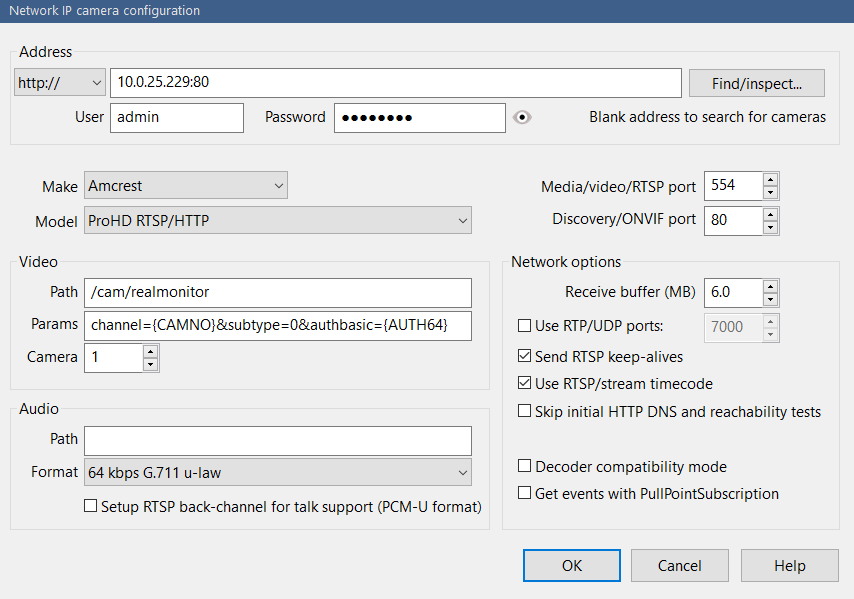 Note: If you choose the other option profile, "ProHD/IP2/3/4/4M Mainstream RTSP" features such as PTZ or other related features may not be accessible. Please use ProHD 1080P RTSP/HTTP in the Model field.
After filling in the information required, click OK. The second window will appear titled New Camera. Here you can make many adjustments to the way you want Blue Iris to configure your camera.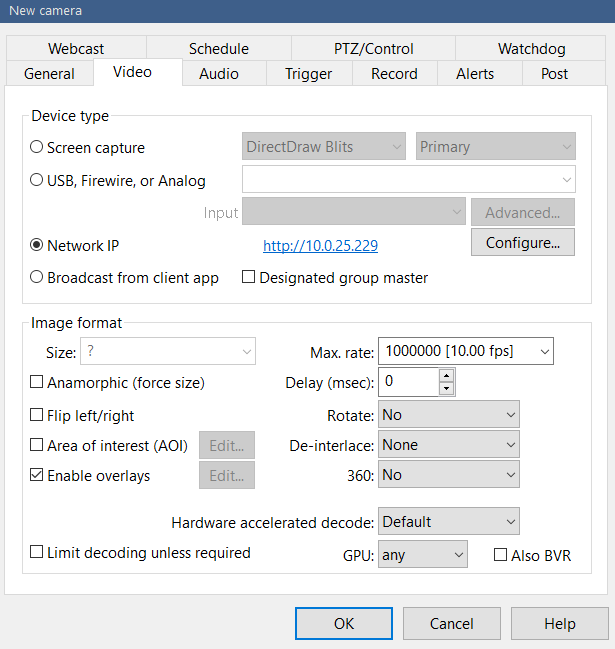 The page is defaulted to the Video tab. The options available for adjustment are Image Format and Frame Rate, PTZ Controls, Recording through Blue Iris, Alerts through Blue Iris, and other features. Once you have finished adjusting any necessary settings, click on OK to add the camera. The live view screen of your camera will show in the interface.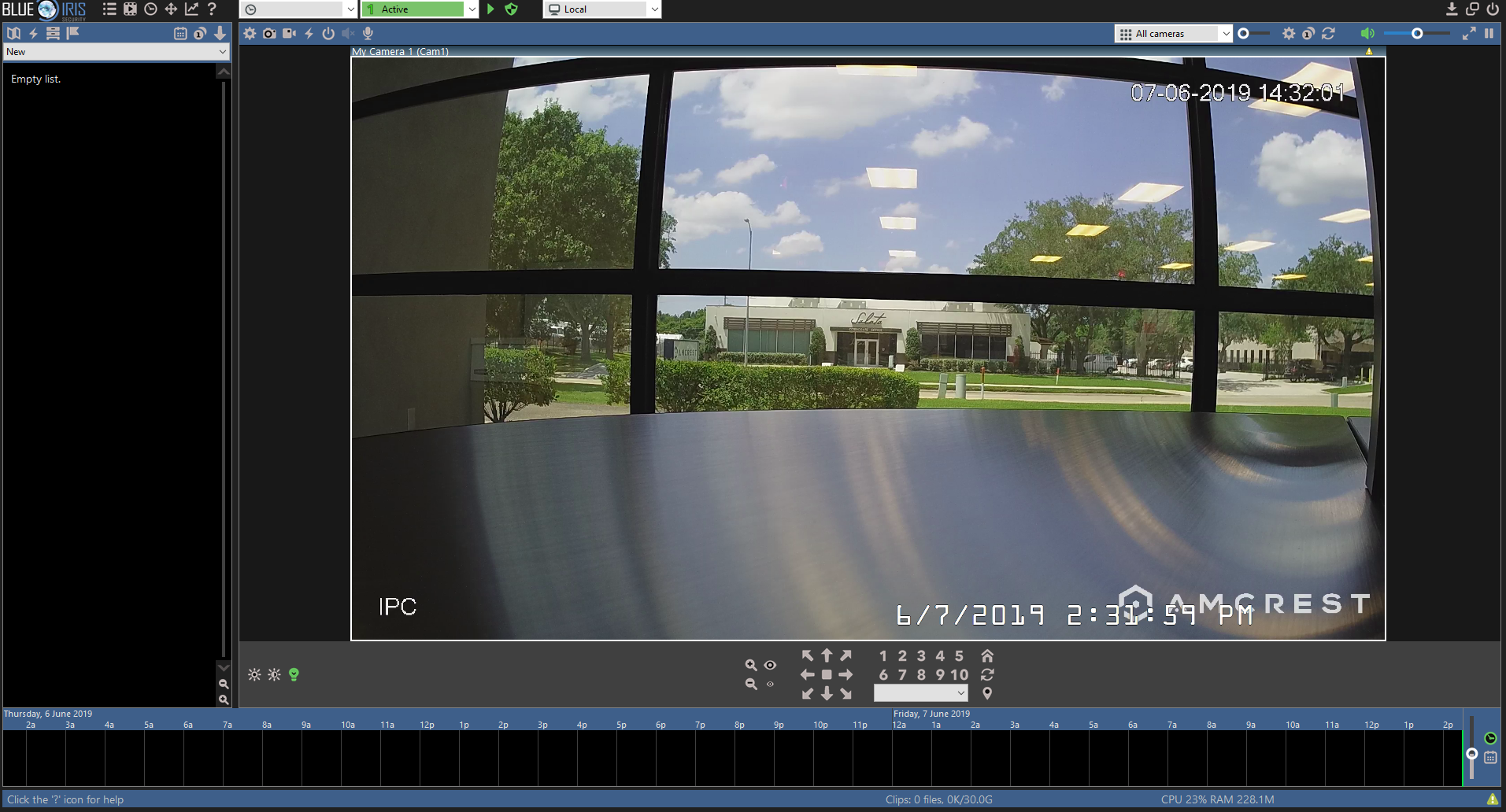 If you have any questions or are interested in adjusting the camera on Blue Iris reach out to Blue Iris Support! For access to a full user manual for the Blue Iris 5 software, click here