This article will cover how to review playback as well as export recordings from Amcrest Surveillance Pro.
Step 1: Open the Amcrest Surveillance Pro software, and click on playback.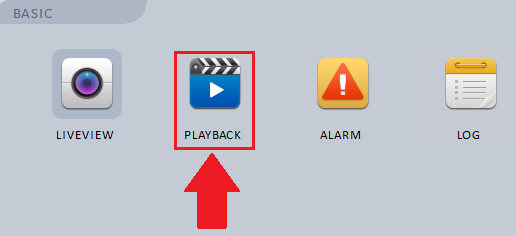 Step 2: Select the device you wish to view from the Device tab then enter a start and end date & time for the recordings you wish to review & export. Click Search.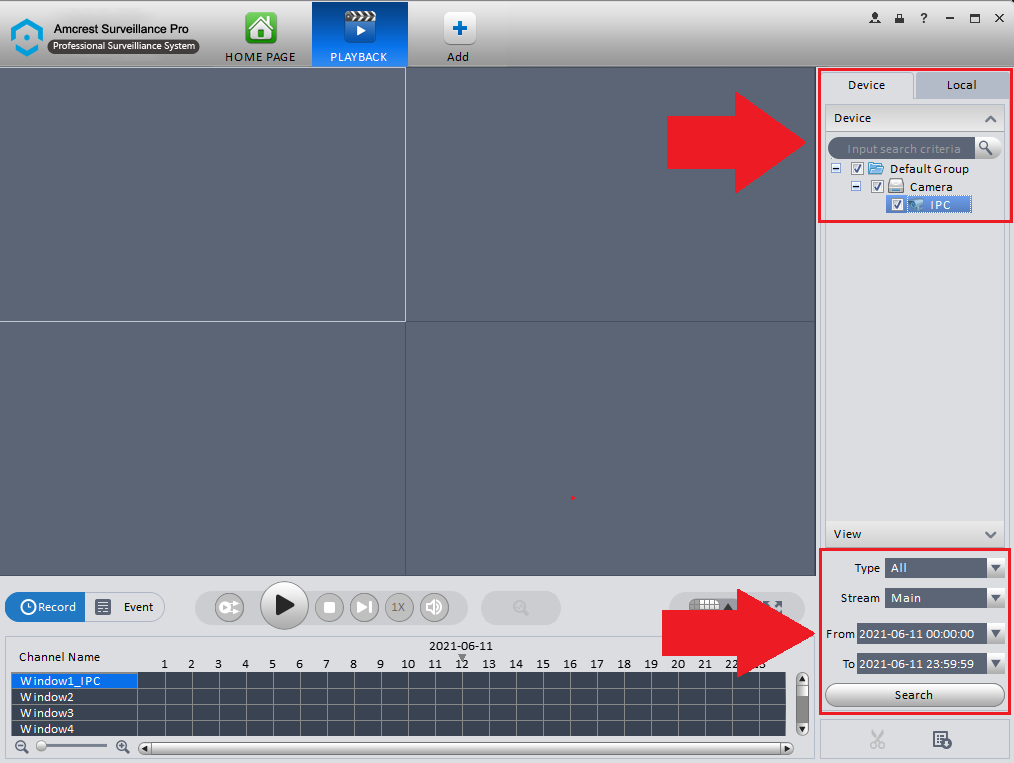 Step 3: Click on the Event tab to view a list of recordings. To review the recording, click on the Play button. To export a recording, make sure the playback is stopped, and the recording is selected, then click on the Save icon (

).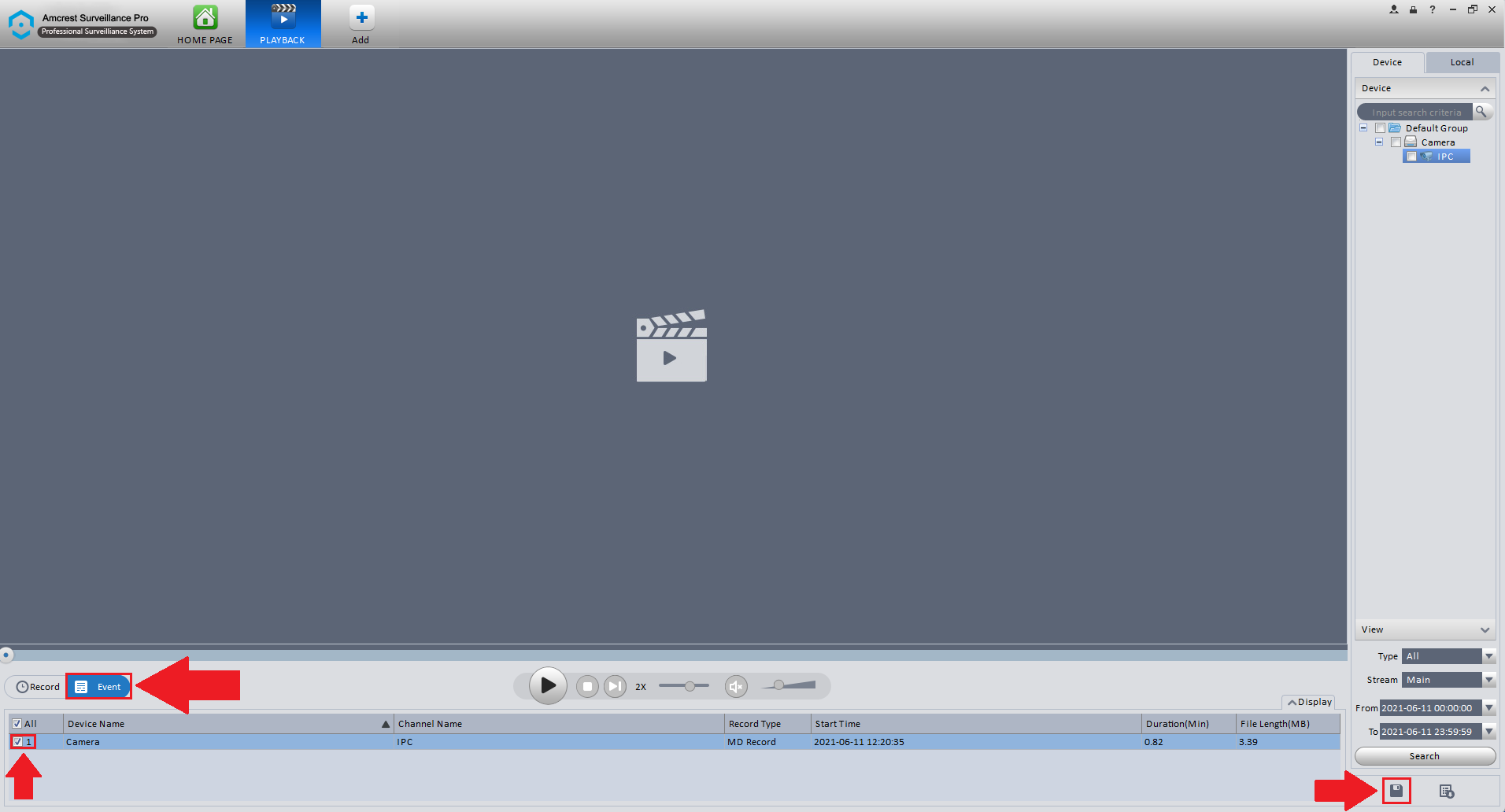 Step 4: Click Browse in the Export Setup prompt to select a path for the recording. Select an export format from the export format dropdown menu. Click OK.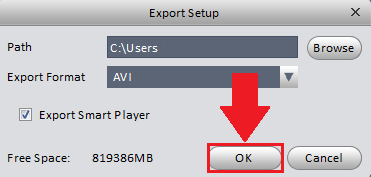 Please note, it is recommended to keep the format as .avi however, if your computer doesn't support this format, you can choose "Original Format" and download the Amcrest Smart Player to play the exported recording.