How To Upgrade Firmware on a QCAM IP Camera
If you are operating off an older, or substandard version of firmware it can cause numerous issues for your camera including increased security breeches and other related issues. To upgrade your firmware, here is a quick how to guide on how to perform this procedure:
Note: All QCAM firmware will have to be performed on a computer. Currently no apps support firmware updates. Before you begin, locate and download the firmware (.pak) file for your QCam camera by going to www.amcrest.com/firmware-subscribe
Step 1: To access your camera on a laptop or PC you will need to use our Smart Client software.  For more information on how to access your camera using the Smart Client software, you can refer to the following article: Smart Client Setup
Step 2: When you have accessed your camera in the Smart Client software, please go to, Device Settings ( 

) icon>>Maintenance>>Firmware>>Upgrade to access the latest firmware file for your camera.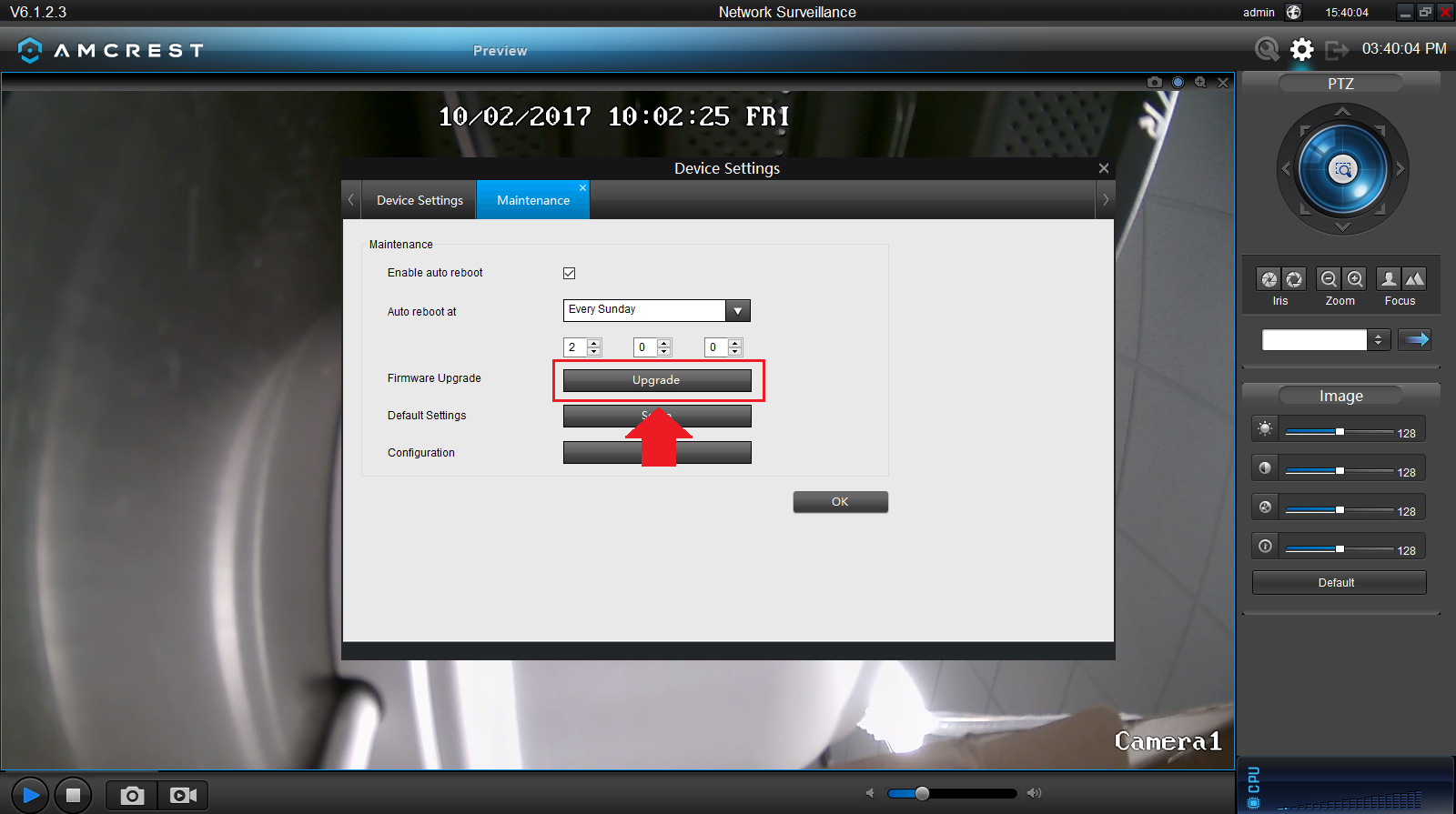 Step 3: Locate the firmware file (.pak) you just downloaded for your camera on your computer. You can search for the file by pressing the "Browse" button.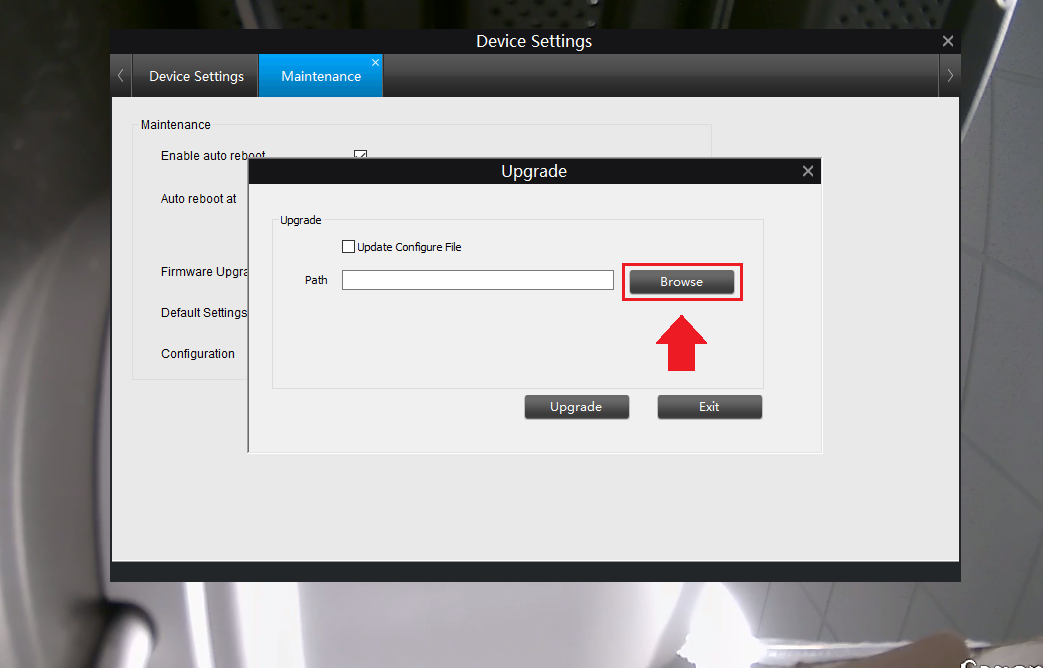 The file (.pak) will be downloaded to the designated folder path set by the user.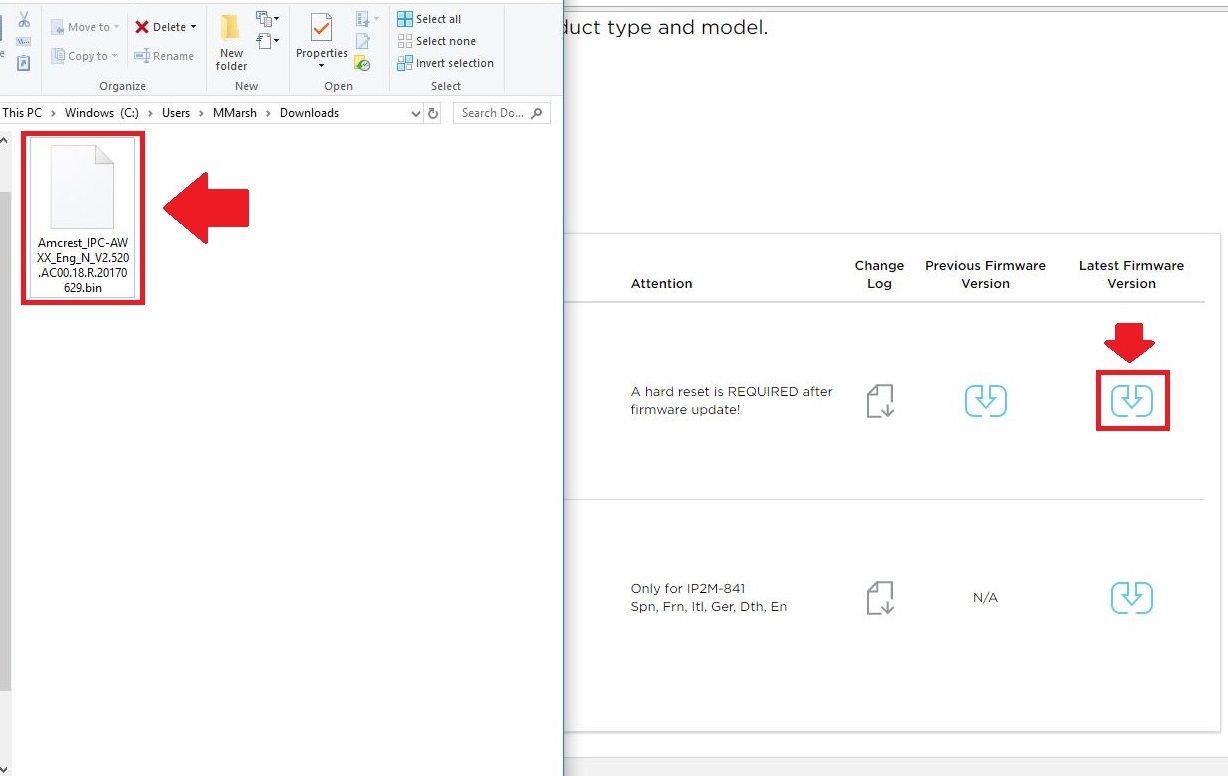 Step 4: Once your firmware has been loaded into the web UI, press "Upgrade" to start the upgrade process.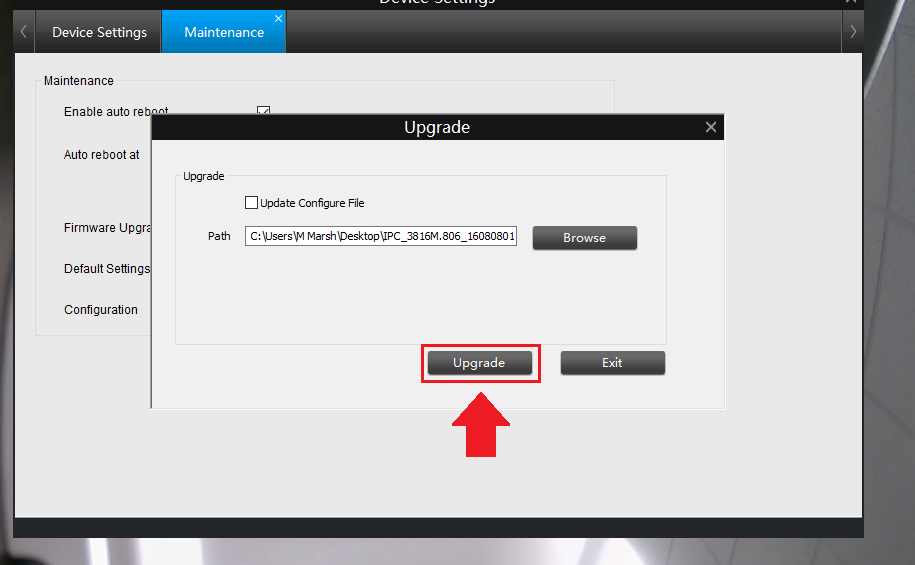 Note: Once the firmware process is complete your device will being to automatically reboot. 
The reboot process duration varies camera to camera, however, once your camera is back online you can access the camera again from Smart Client.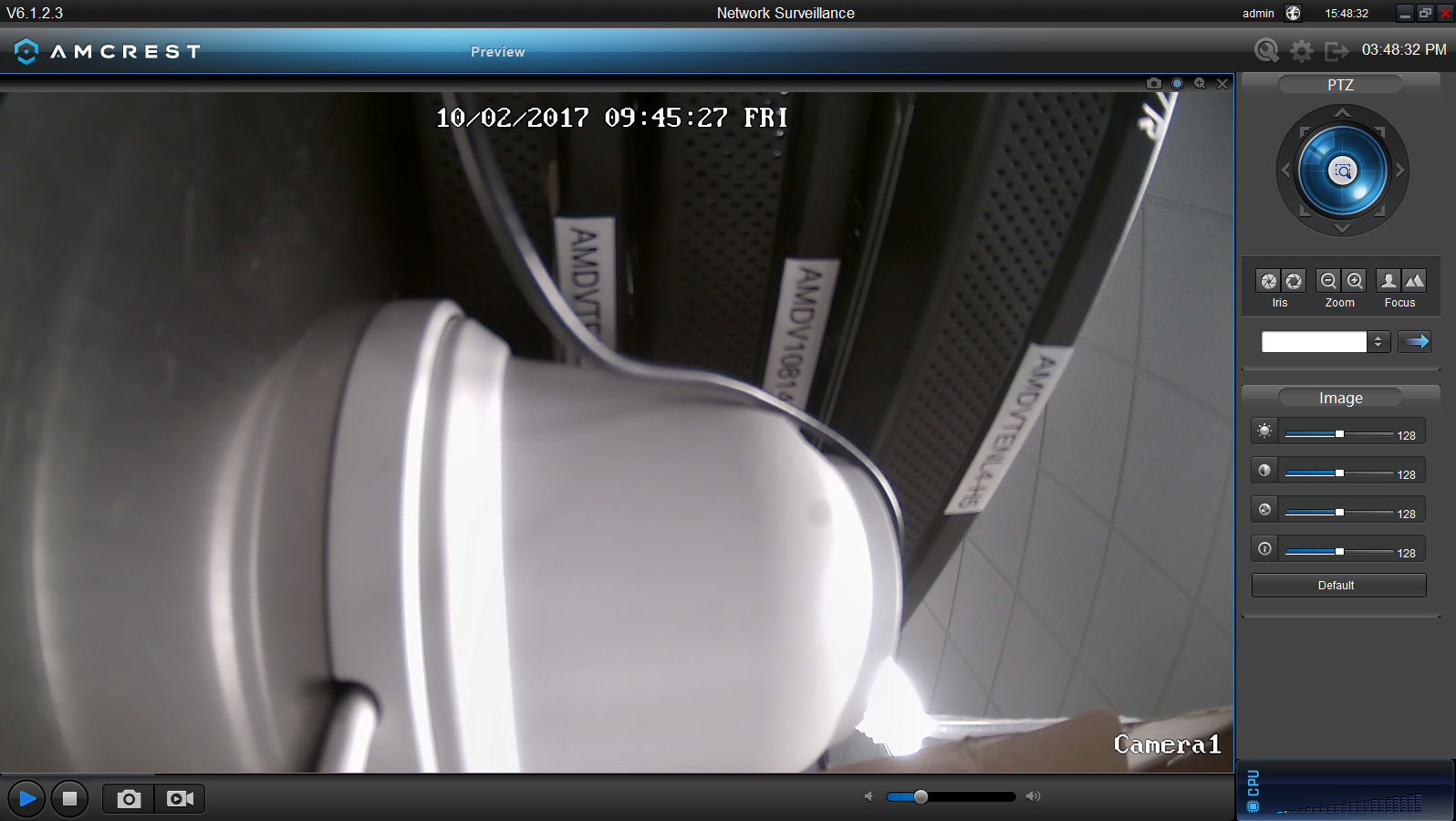 Congratulations! You have now successfully upgraded your camera's firmware. You can not take advantage of updated security features and settings associated with the firmware upgrade!