Thank you for purchasing an Amcrest OBD GPS Tracker!
For more information on properly activating your device please refer to the information provided below.
The AM-GV500 is a compact OBD device that plugs into a vehicle's OBDII port allowing easy
installation for customers. It supports BLE 4.2 that is used for data transmission. Its internal OBD
transceiver can obtain information from the vehicle's onboard computer. Please note, this device supports LTE Cat M1/NB1 network on multiple bands for operation in North America.
This device is recommended for the tracking of vehicles as well as their performance. With a compact body and superior receiving capabilities, this device is an inconspicuous, yet powerful tracking solution only slightly larger than a matchbox.
The device has features such as fast TTFF (Time to First Fix), Quad-Band GSM frequencies (900/1800), @Track protocol-based integration, GPRS/GSM-based reporting, geofencing, and other features to ensure robust tracking capabilities.
Activating Your GPS
To activate your GPS you must purchase a monthly service plan that allows the device to send data to your Amcrest account. You can activate your device and service plan at amcrestgpsfleet.com/gps-activation
If you chose to buy a second device, fill out the activation form and be sure to select 'ADD TO EXISTING ACCOUNT' under Activation Type.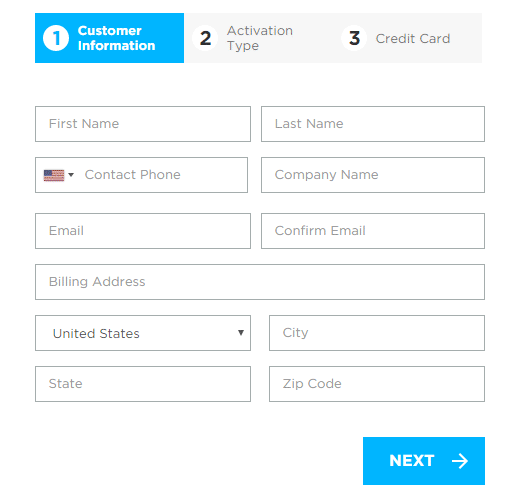 Follow the activation steps on the site, and within 24 hours you will receive an email with details about the device, along with the username and password to log on to amcrestgpsfleet.com. Change your password upon logging in for the first time and begin enjoying tracking your movements!
Using a Mobile Device?
The Amcrest GPS fleet app can also be used to access your Amcrest OBD GPS tracker account. The app is available in both the App Store and Play Store.