If you are unable to upgrade the firmware using the web user interface or would like to use another method for upgrading your device, the Amcrest IP Config tool can be used to upgrade your device. Please make sure your computer and the camera are on the same network during this process. Please note, a factory reset of the device is recommended before upgrading using this method, for more information on how to factory reset your camera, click here.
Note: The latest firmware for your device can be found at amcrest.com/firmware
Step 1: Connect an Ethernet cable to the Ethernet connection found on the camera's dongle connection.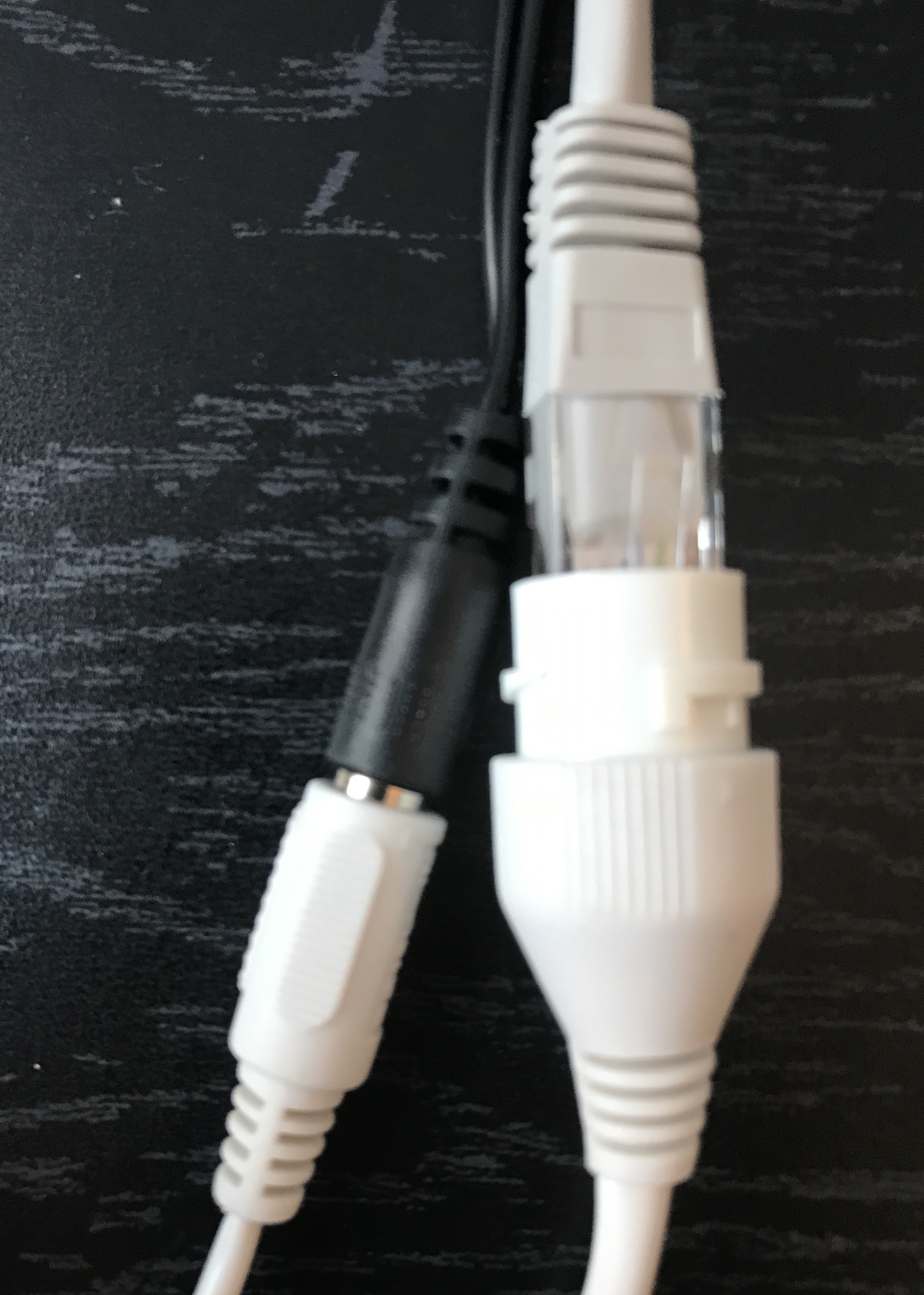 Please note, this is not a PoE device so a 12V, 2.0A power adapter will be needed to power the device.
Step 2: Open the Amcrest IP Config tool and locate the device. Click Login and enter the password for the camera and click OK. Please note, if the camera was factory reset, the default password will be admin.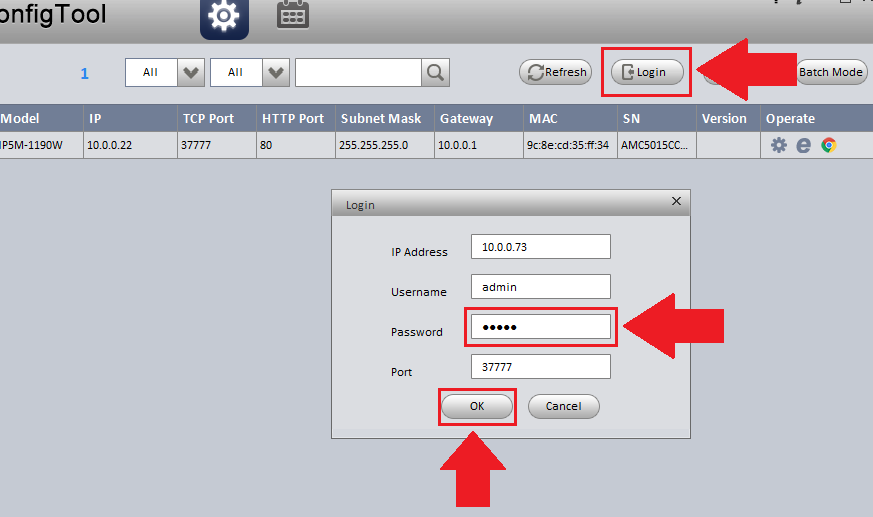 Step 3: Click the Upgrade tab, then select Open File and locate the firmware file. Import the file and click Upgrade to proceed.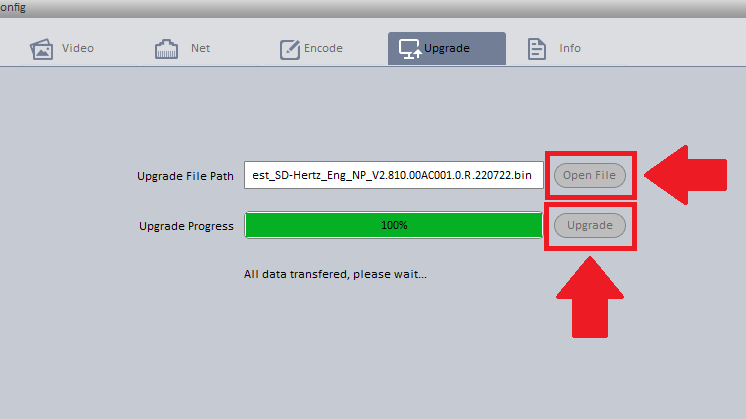 Allow the camera to upgrade. Once the upgrade is complete, the device will automatically reboot, once the reboot is complete the camera will not be upgraded and ready to use on your network.