A microSD card is required to store events outside of the Amcrest Smart Home Cloud. The camera is compatible with up to 256GB and requires a Class 10 or higher microSD card to function. It is highly recommended to ensure the microSD card is properly formatted to FAT32 before proceeding. For more information on how to format your microSD card, click here.
To insert a microSD card, use a Phillips head screwdriver to remove the reset cover on the camera. Locate the microSD card slot and insert the microSD card into the camera. Press in to make sure the microSD card is secure inside the camera.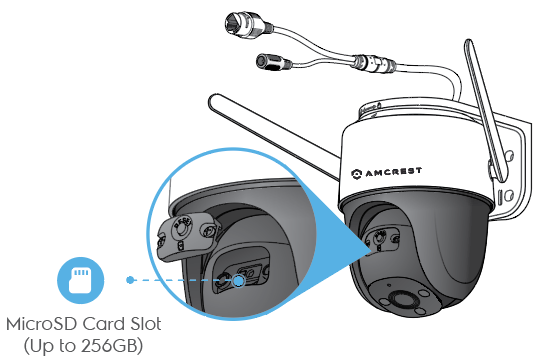 After the microSD card has been installed inside the camera, place the reset cover back onto the camera and secure it using a Phillips head screwdriver.