Performing a factory reset on your camera will reset the device back to its original default settings. Please make sure the camera is powered on while performing a factory reset. For more information on how to factory reset your device, please refer to the information provided below:
Note: It is highly recommended to delete your device from your Amcrest Smart Home account before performing a factory reset.
Step 1: Raise the camera upward and locate the reset button.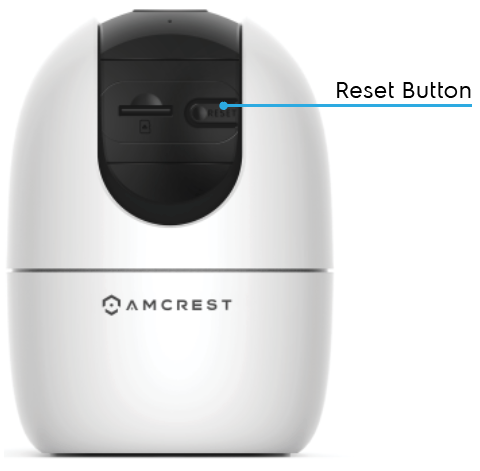 Step 2: Press and hold the factory reset button for 45 to 60 seconds allowing the camera to reset. While resetting, the device will rotate and the LED on the front of the camera will blink green indicating it is ready to be connected back to the app.