Privacy mode is a built-in feature for your camera that allows the will hide the lens of the camera blocking any feed from being seen in the app. The is a privacy feature that can be enabled or disabled via the Devices menu in the Amcrest Smart Home app. For more information on how to enable/disable privacy mode please refer to the information provided below.
Step 1: Log into your Amcrest Smart Home app.
Step 2: Locate the Privacy Mode icon (

) located in the Devices menu for your camera.
Step 3: Tap on the Privacy Mode icon to enable the setting.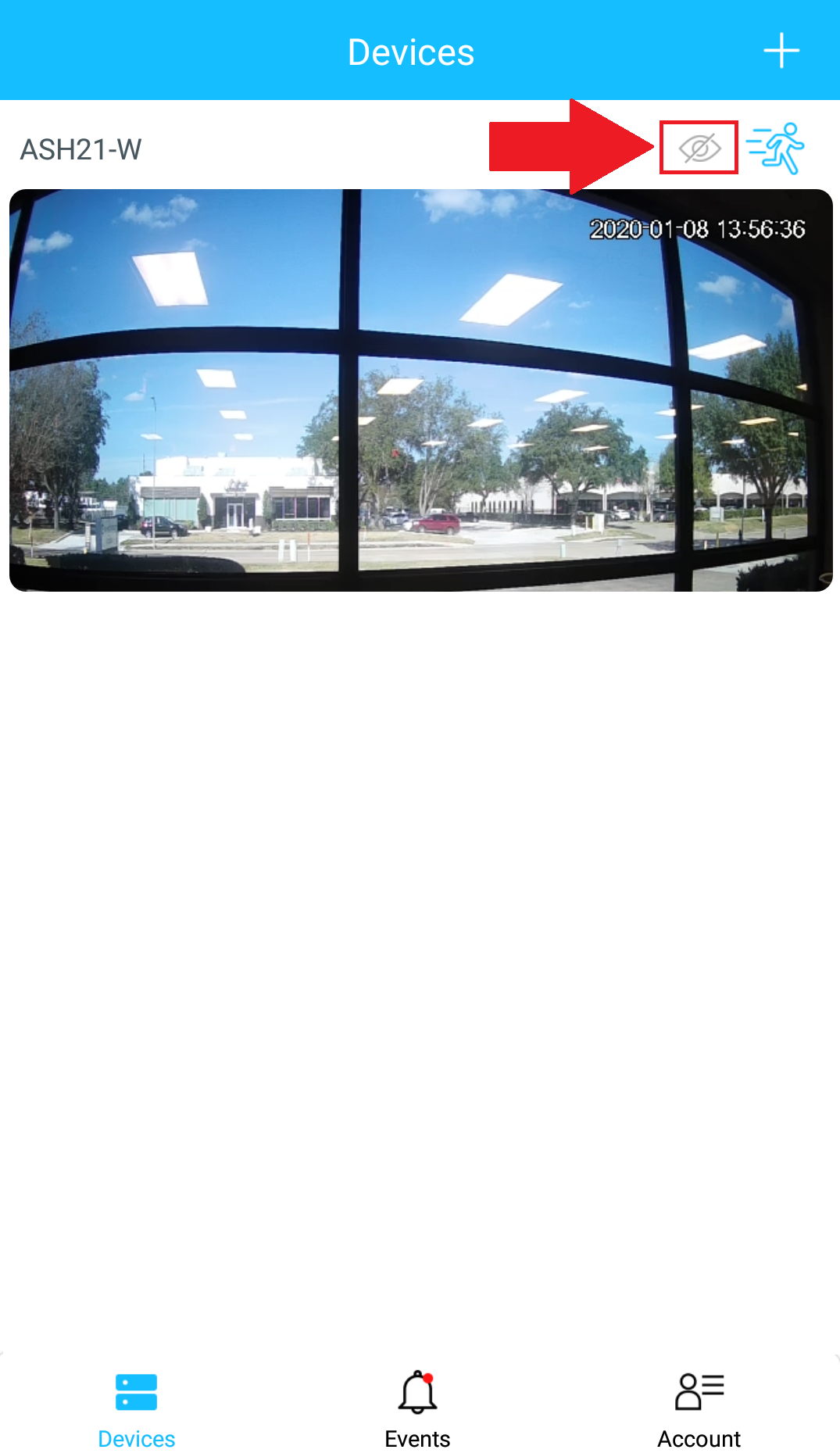 Once enabled the Privacy Mode icon will turn from gray to blue (

)and the camera lens will automatically tilt downward in a hide position.
Step 4: To disable Privacy Mode, tap the Privacy Mode icon again.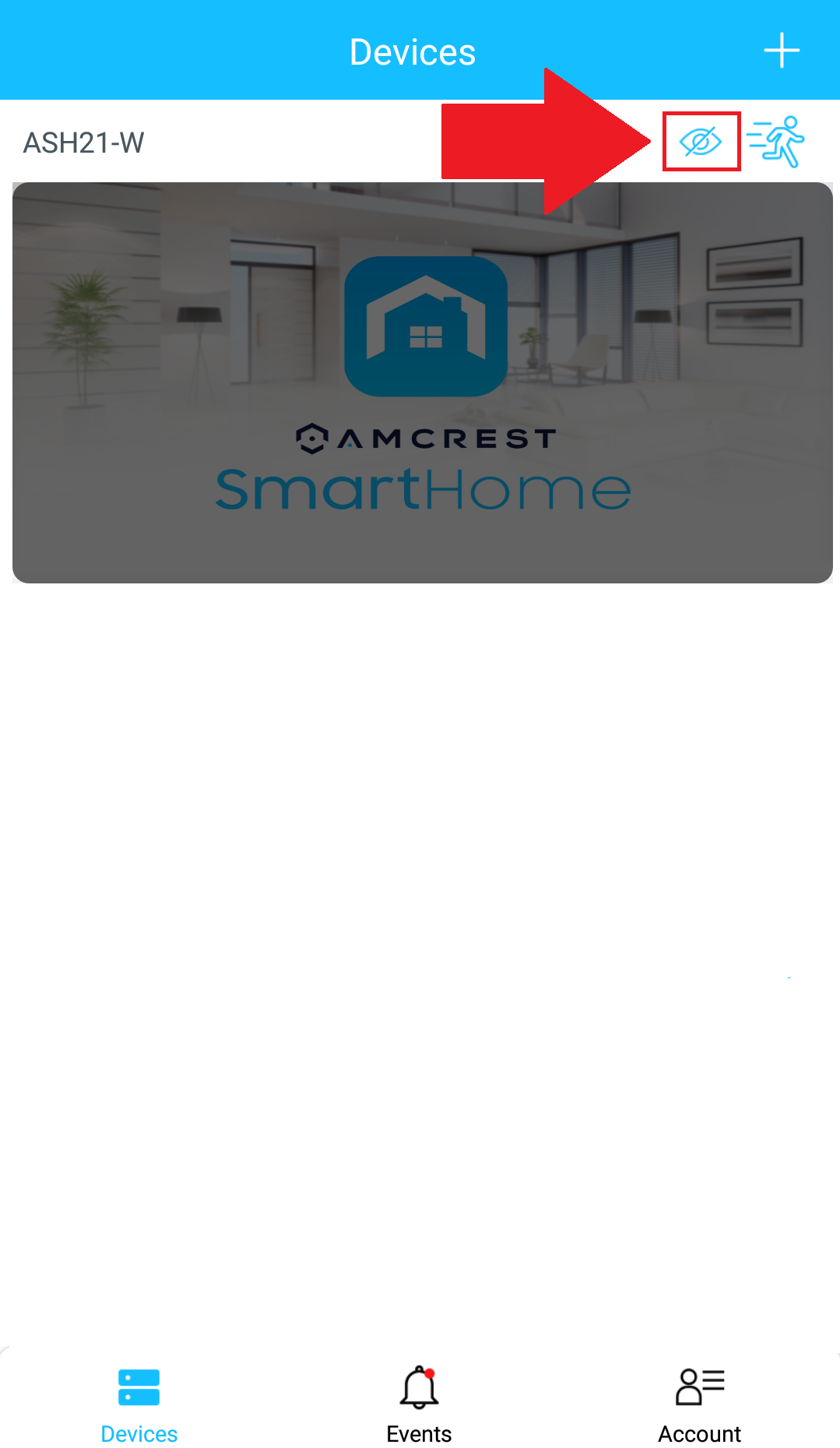 The camera will then return to its original position and the camera feed can then be seen in the app.