Smart tracking is a built-in AI feature that allows your camera to automatically track a moving object once it has been detected by the camera. This setting is only available in the Amcrest Smart Home app and will not function in other apps or services. For more information on how to set up Human Detection, please refer to the information provided below.
Step 1: Log into your Amcrest Smart Home and tap on your camera.
Step 2: Tap on the settings

icon.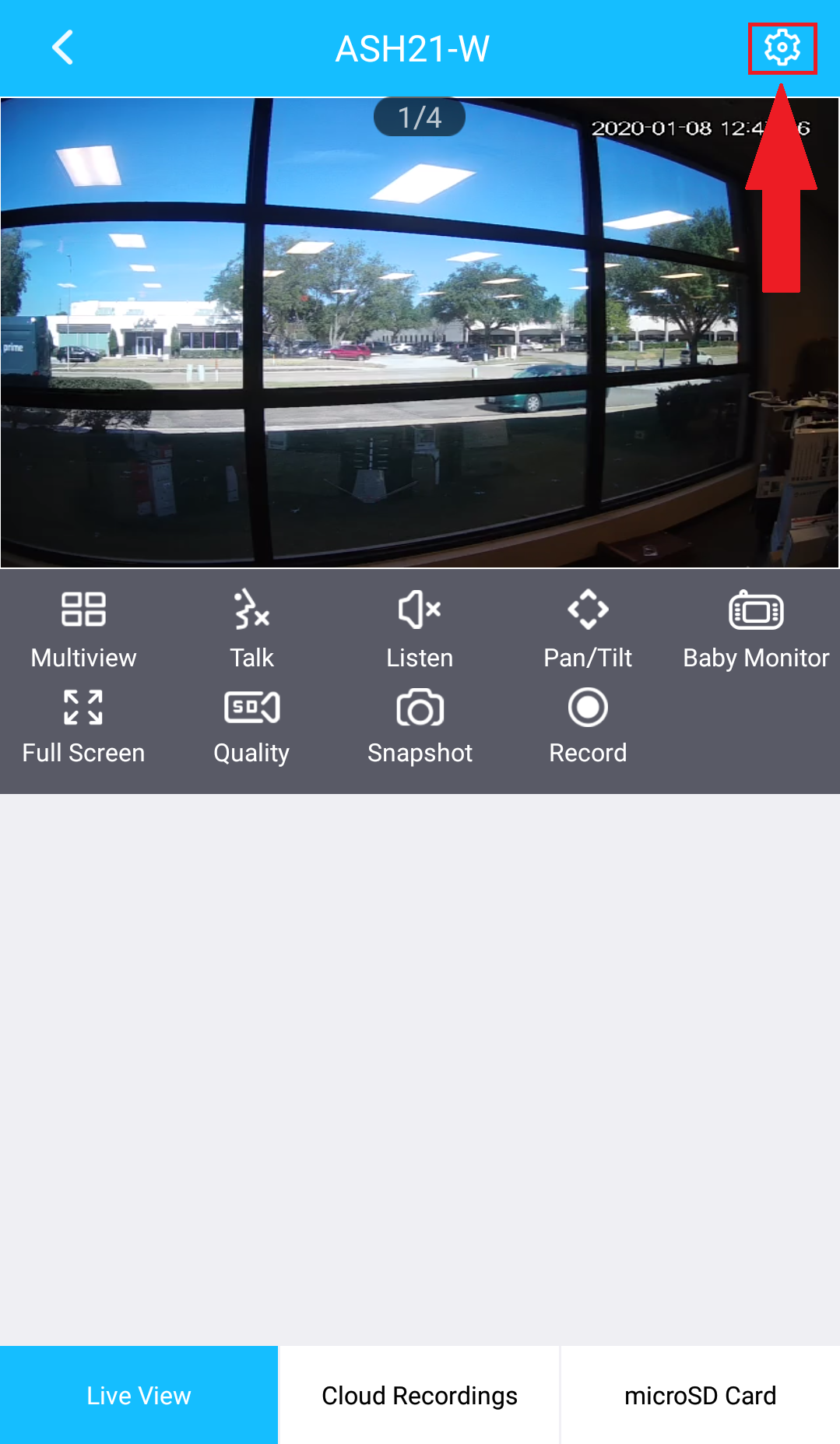 Step 3: Tap on Motion Detection.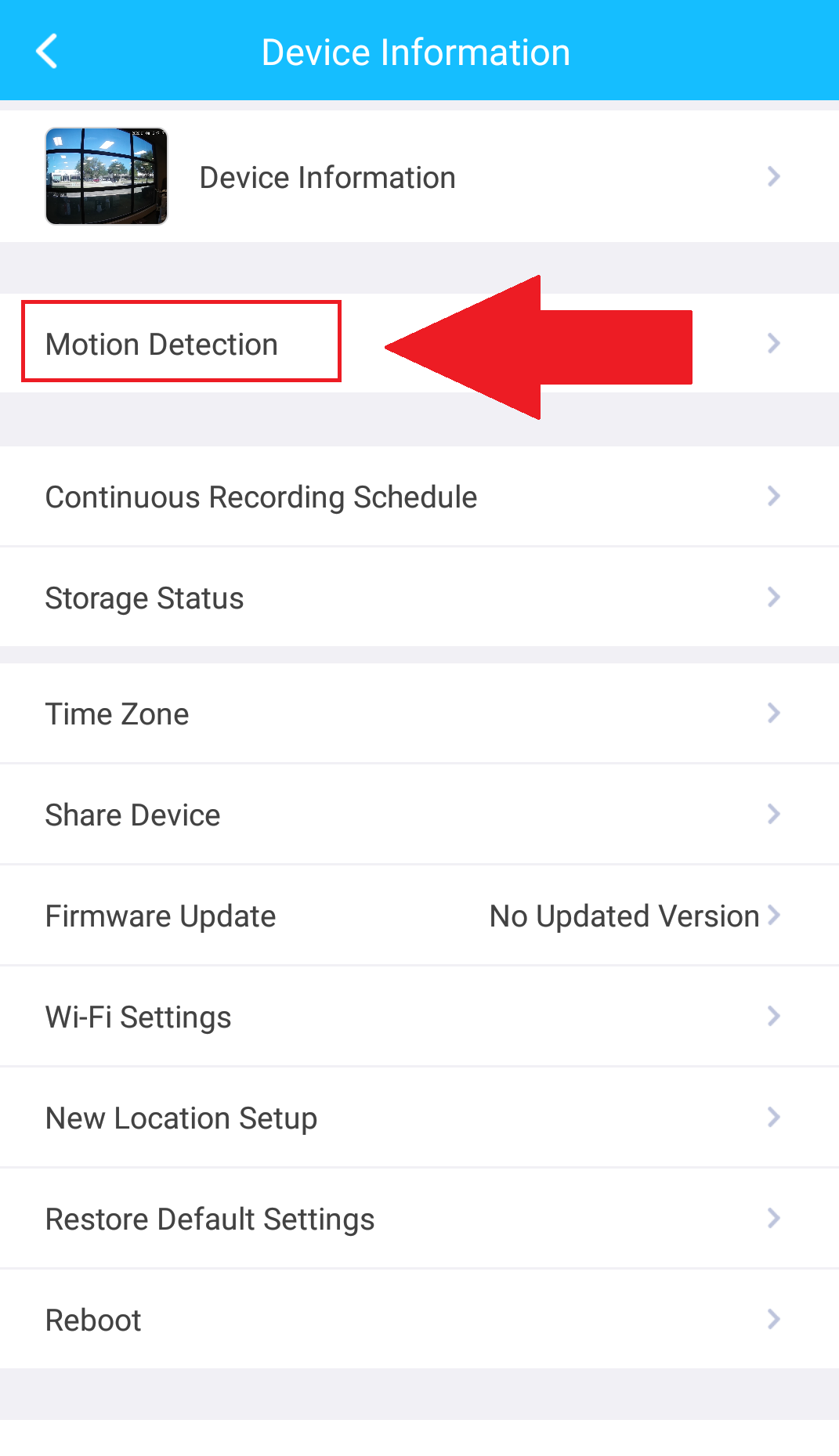 Step 4: Tap on the Smart Tracking toggle switch to enable the Smart Tracking feature for your camera.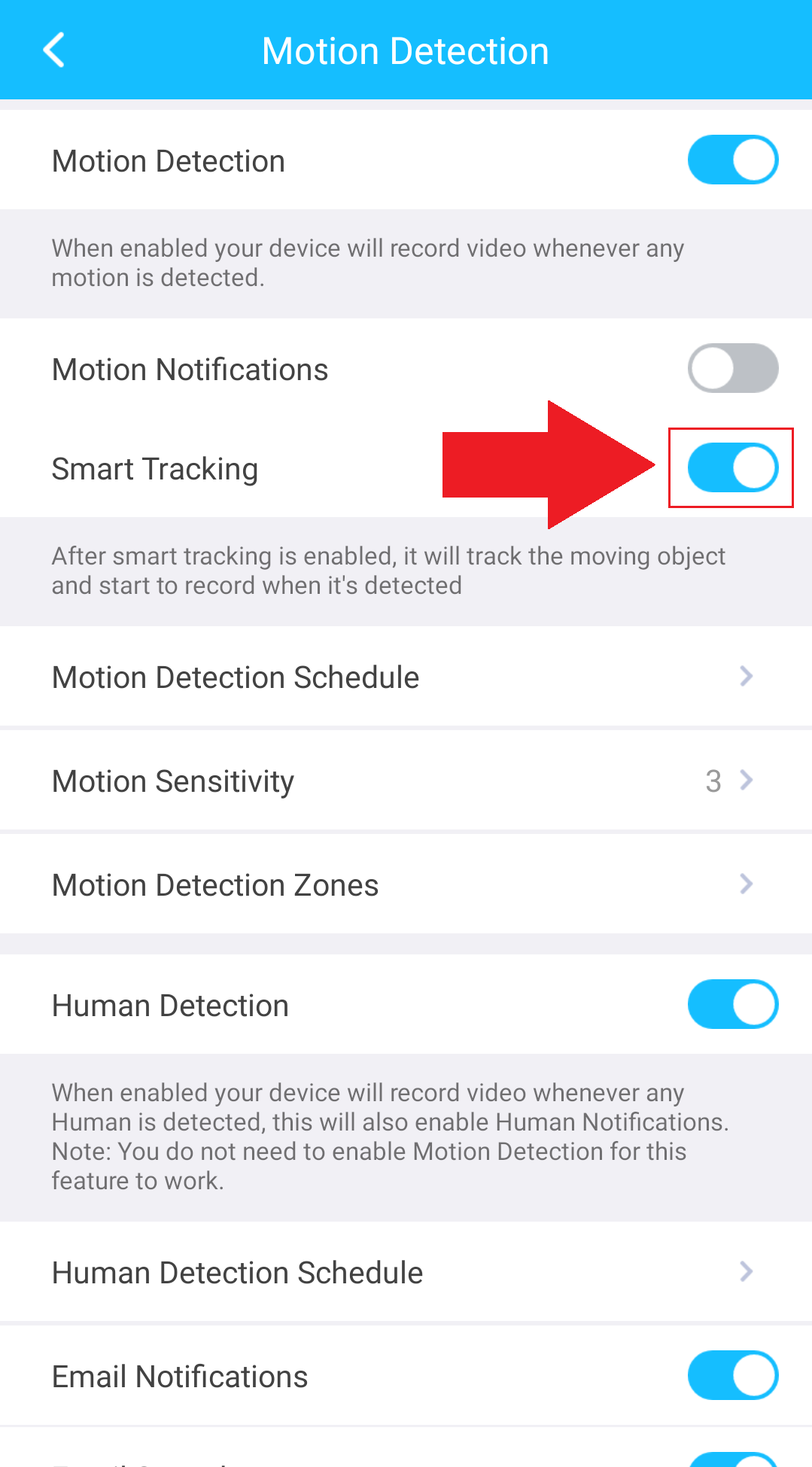 Note: If needed, both the Human Detection and Smart Tracking toggle switches can be activated at the same time. For more information about human detection click here.