A microSD card is required to store events outside of the Amcrest Cloud. Please ensure a microSD card is inserted before physically installing the camera. The camera is compatible with up to 256GB and requires a Class 10 or higher microSD card to function. It is highly recommended to ensure the microSD card is properly formatted to FAT32 before proceeding. For more information on how to format your microSD card, click here.
To insert a microSD card, lift the front of the camera to access the microSD card slot and insert the microSD card, gold pins down, and press in to secure.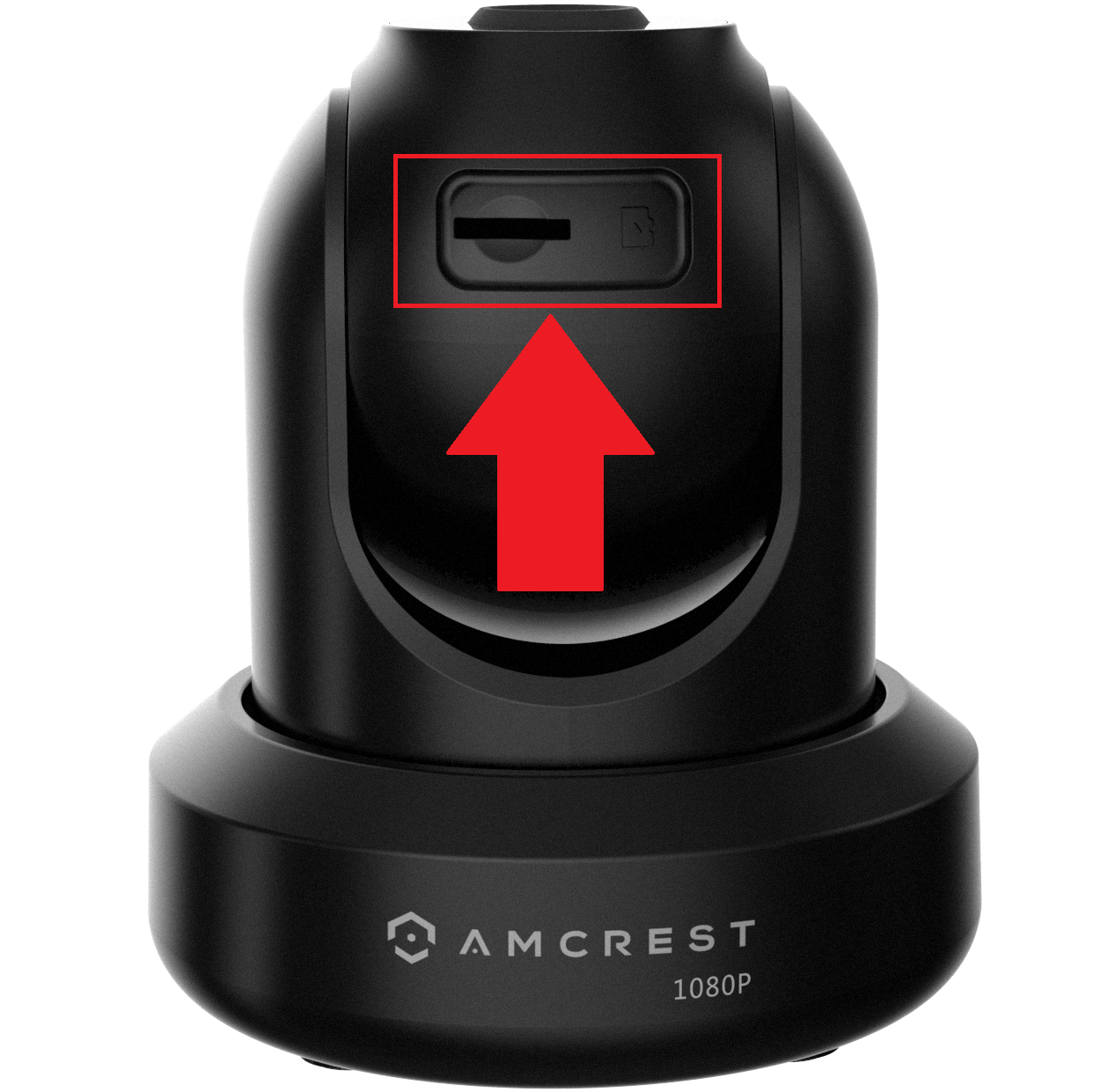 Note: Be sure not to touch the lens when manually raising the camera. Touching the lens may smudge or degrade the lens. Do not force the camera upward as any additional pressure to the device may damage the camera.