Performing a factory reset on your fisheye camera will revert the camera back to its original factory default settings. To perform a factory reset, please refer to the information provided below.
Step 1: Locate the microSD/factory reset hatch on the side of your camera.
Step 2: Open the hatch and locate the WPS/Reset switch next to the microSD card slot. Press and hold the reset switch for 20 - 30 seconds and allow the camera to reset.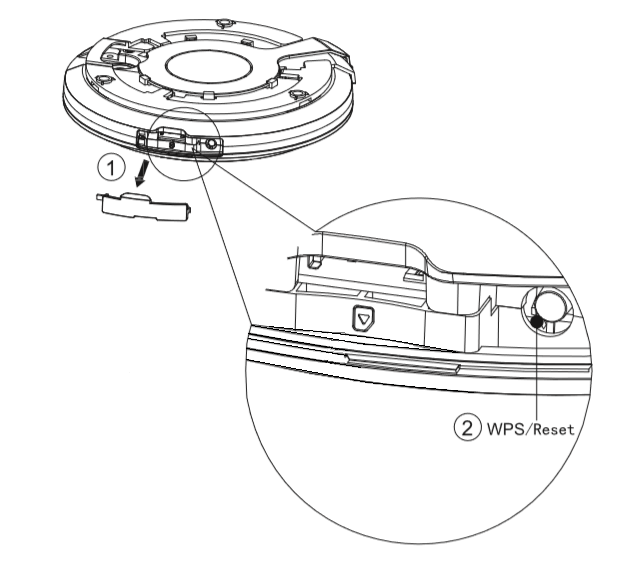 Note: The once the factory reset is complete, the camera will reboot automatically and will be restored to its factory settings.