The HAP200 and the HAP201 are RCA microphones provided by Amcrest that can provide an audio solution for your camera without having to rely on a third-party source. Please note, the camera provides 3 bare wires for audio, red (speaker), white (microphone), black (ground), which will need to be connected to the bare audio wires of the microphone. For more information on how to connect the microphone to the camera, please refer to the information provided below.
Note: This procedure will be at your own risk as you will have to cut the RCA wire of the microphone to expose the bare audio wires. For safety, it is highly recommended to have an audio specialist or certified electrician to perform this procedure.
Step 1: Use a pair of scissors to cut and expose the bare audio wires of the microphone. The black and white wires will be the audio cables of the microphone. The black wire will be the ground.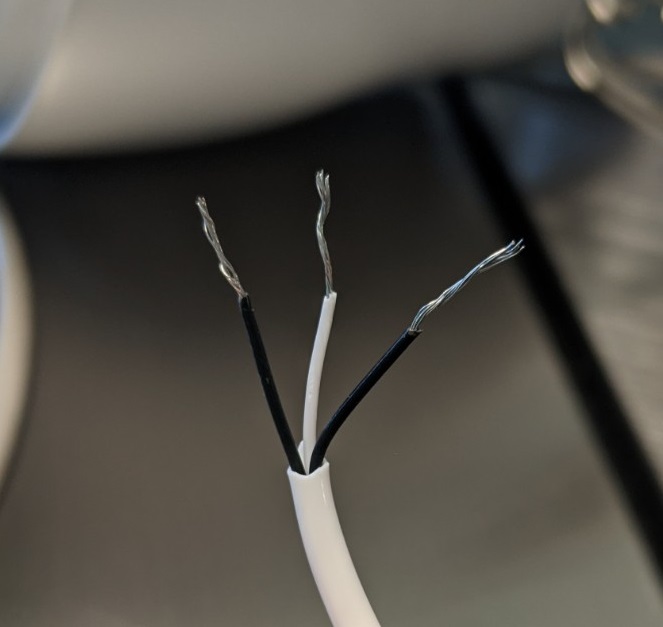 Step 2: Twist and connect the black and white wires of the microphone together.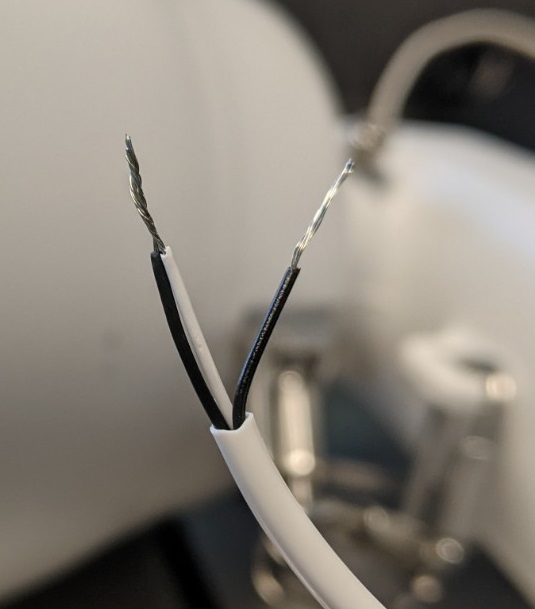 Step 3: Locate the audio connections on the dongle wire connection of the camera.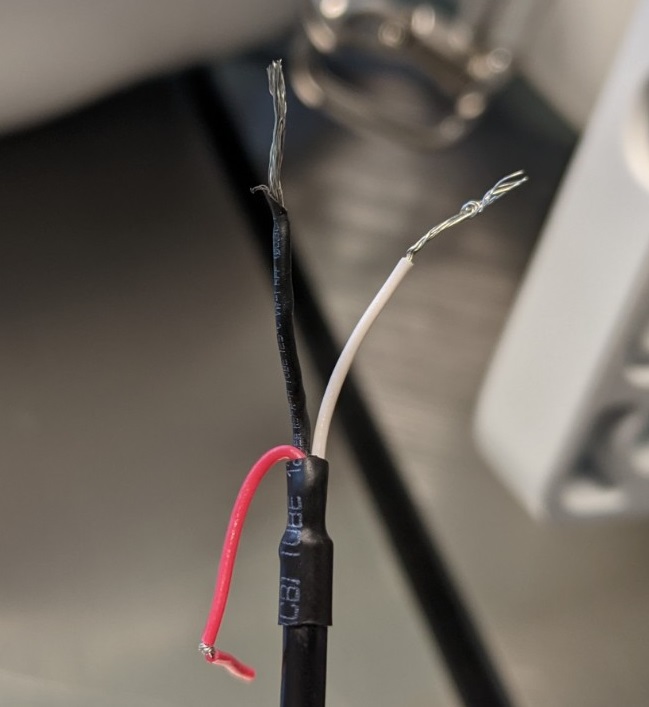 Step 4: Twist and connect the two audio connections previously made to the white audio in wire on the camera and connect the black ground wire to the black ground wire on the camera.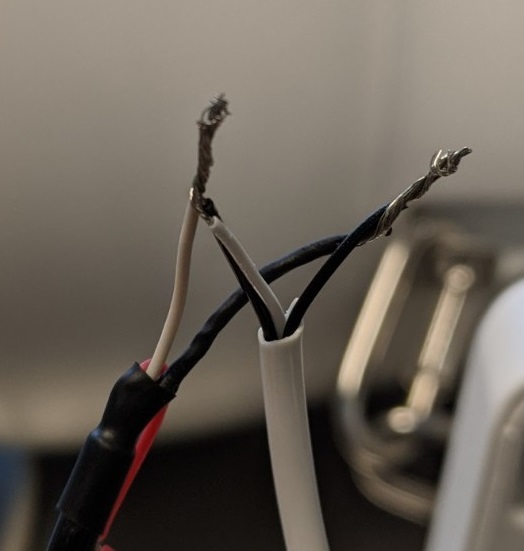 Note: Use a wire nut or electrical tape to protect the bare wires from corrosion or damage.
Step 5: The microphone requires a power source to function. Please ensure the microphone's power port is connected to a power source using a 12V (9~18V) power adapter.