Add your camera to other smartphones or tablets by using the P2P setup method if you've initially set up the camera on the internet.
First, connect your mobile device to your WiFi and download the app Amcrest View from the App Store or Play Store. Download Amcrest View on your mobile device:
Amcrest View for iOS: Requires iOS 6.0 or later.
Amcrest View for Android: Requires Android 3.0 or later.
Step 1
Connect the camera to a power supply using the included power adapter. Wait 30 seconds for the camera to start up and initialize.
Step 2
Connect the camera to the internet, either through a wired or WiFi connection. Either by using the App Setup method or Desktop Access Setup method.
Step 3
Open Amcrest View on your mobile device.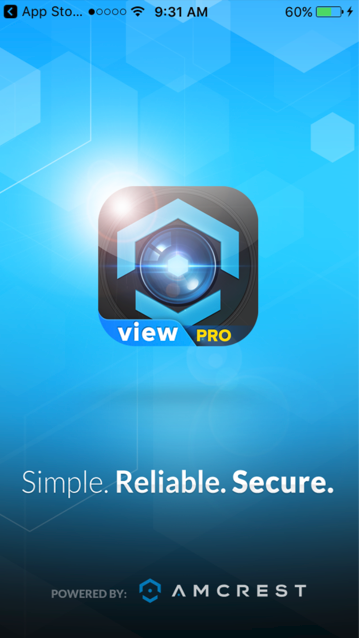 Step 4
Tab the menu icon

on the top left to open the menu.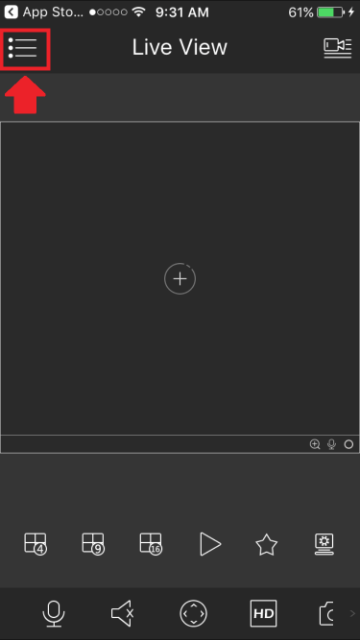 Step 5
Now select "Device Manager" from the menu.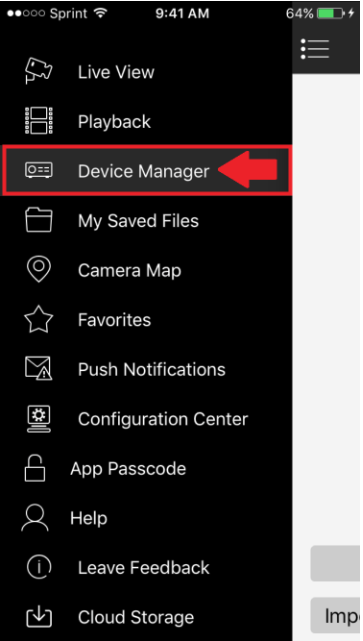 Step 6
Device Manager will appear. Tap the plus icon

on the top right or tap "Add Device".
Step 7
Select the device type you will be connecting to Amcrest View.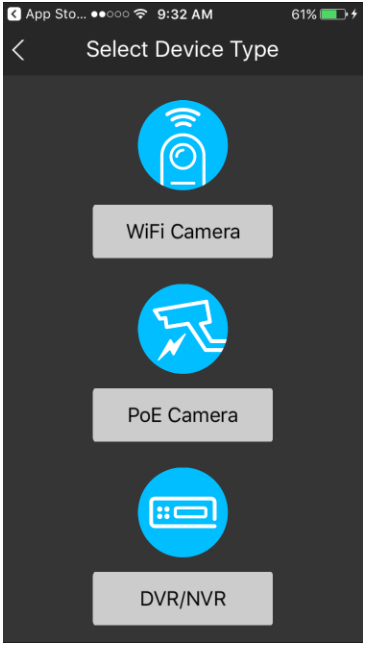 Step 8

Select your connection type, in this case, select the right tab Add Connected Device to display P2P Setup.
Then select P2P Setup to begin adding a camera you've already connected to the network.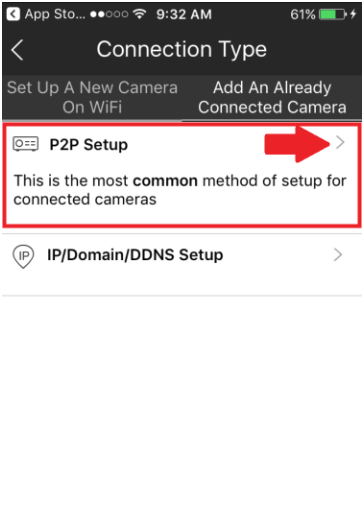 Step 9

The camera will open on your mobile device to scan the QR code located on the device you're adding to Amcrest View. Alternatively, you can enter the Serial Number manually. Your mobile device may request permissions to allow the application to use your camera. Once accepted your mobile device will then be ready to scan the QR code.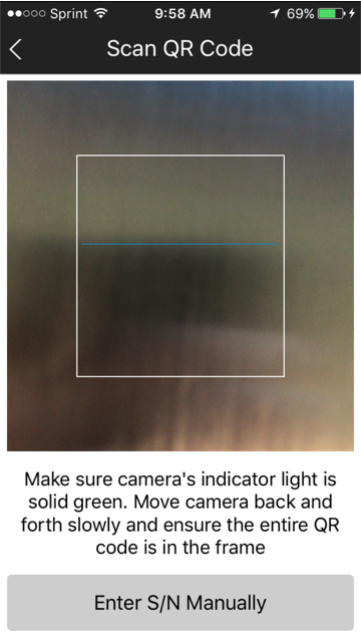 Step 10
Once the QR code is scanned or the serial number has been added to your app, you will then be prompted to give your camera a name. This name can be unique to your camera and can be named anything you wish. After you name your camera, please enter the camera's username and password. The default username and password is admin. Once this information is entered, please press "Start Live View" to continue.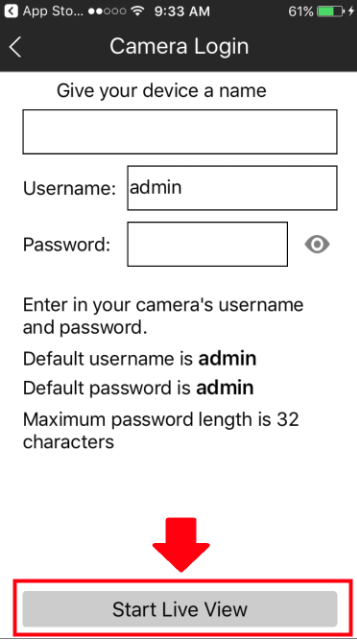 The live stream from your camera will be presented on the Live View screen.