Email Setup will be dependent on your specific email provider. In this example, we will be using Gmail. For more information on how to set up email alerts using the Amcrest View Pro app, refer to the information provided below.
Step 1: Open the Amcrest View Pro app and access the device you would like to set up email alerts on.
Step 2: Tap on the Main Menu (

) icon.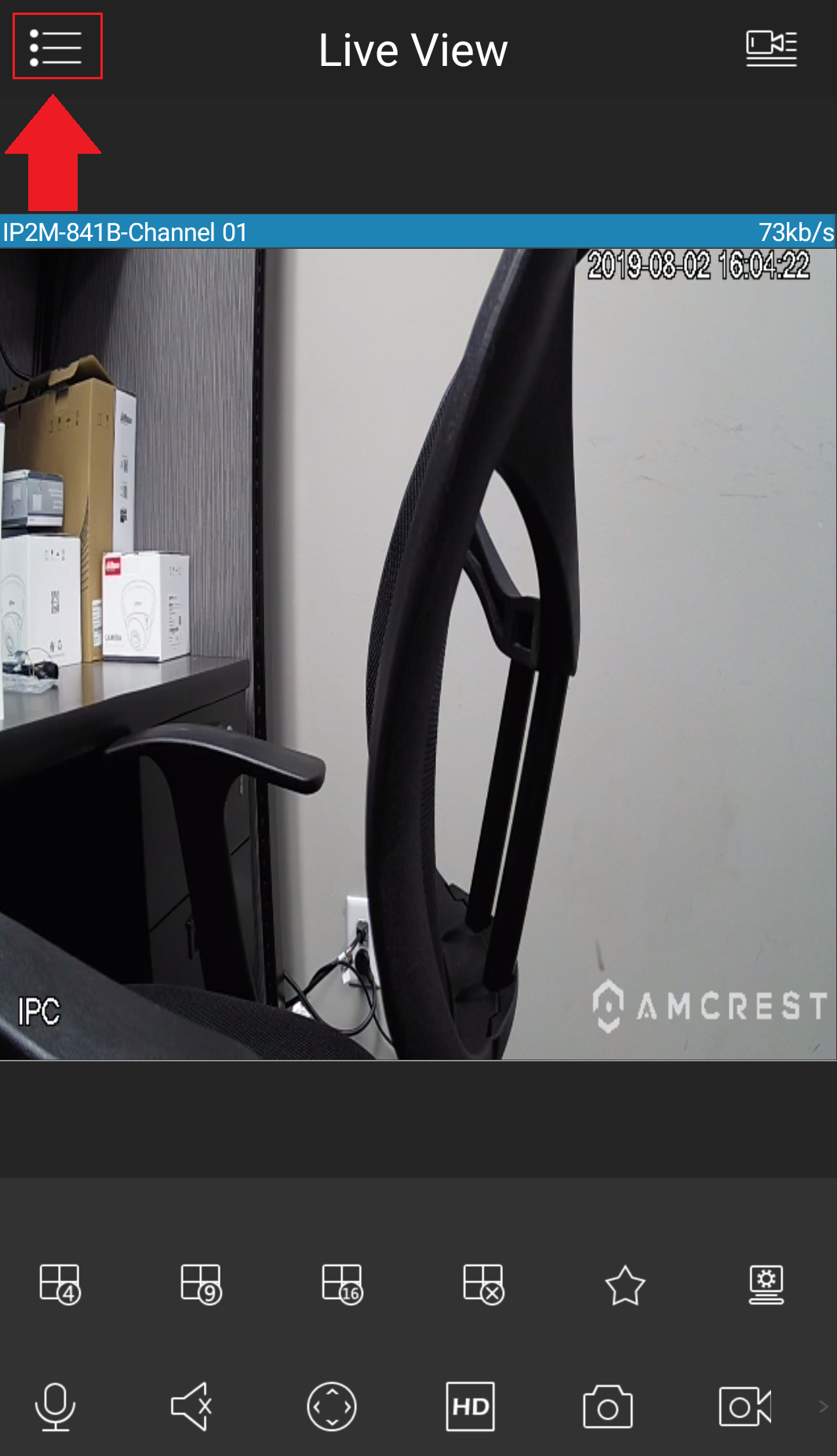 Step 3: Tap on Configuration Center.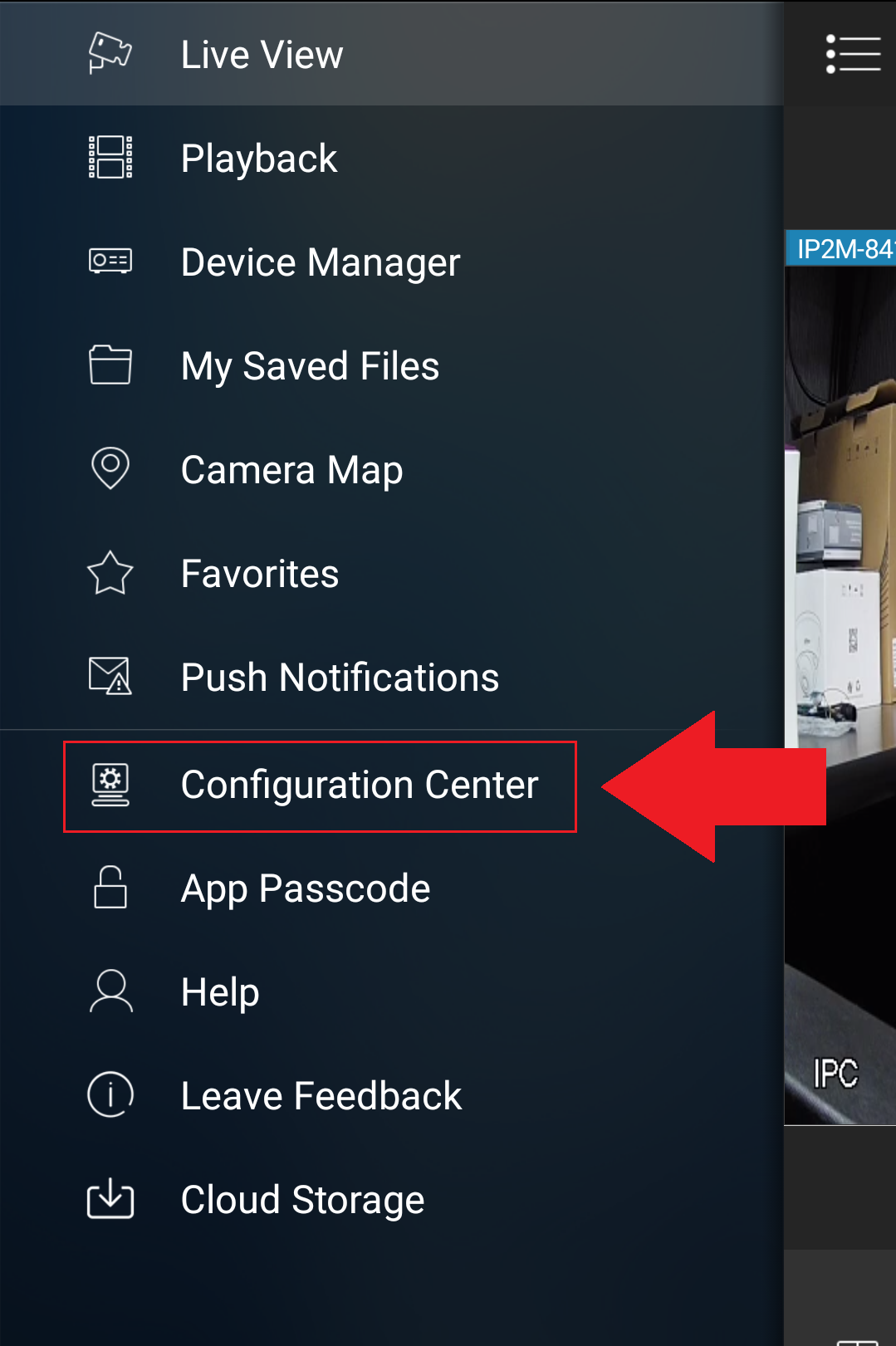 Step 4: Tap on Email Alerts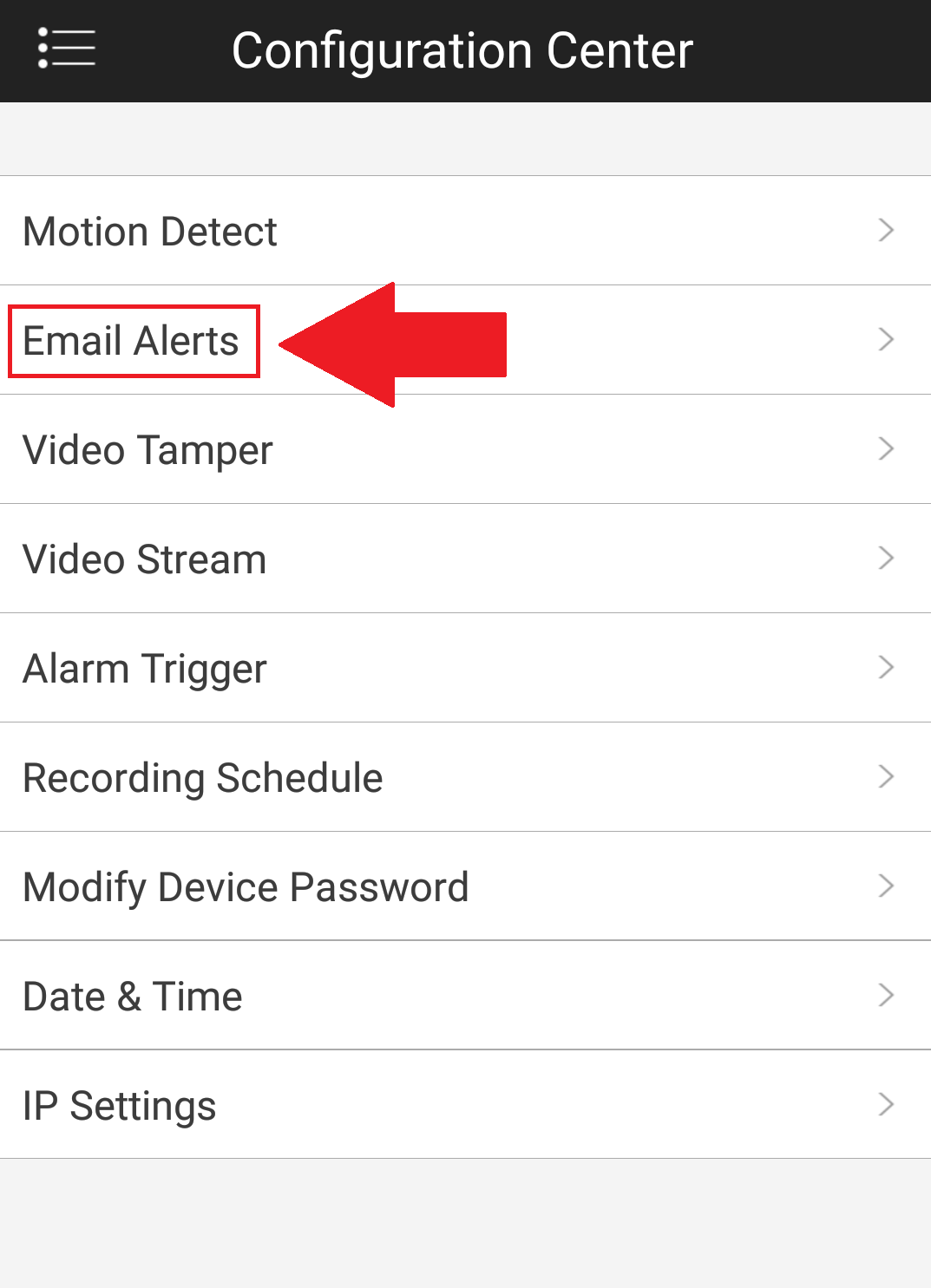 Step 5: Select the device you would like to configure. Tap Save
Step 6: Tap on the Motion Detect menu.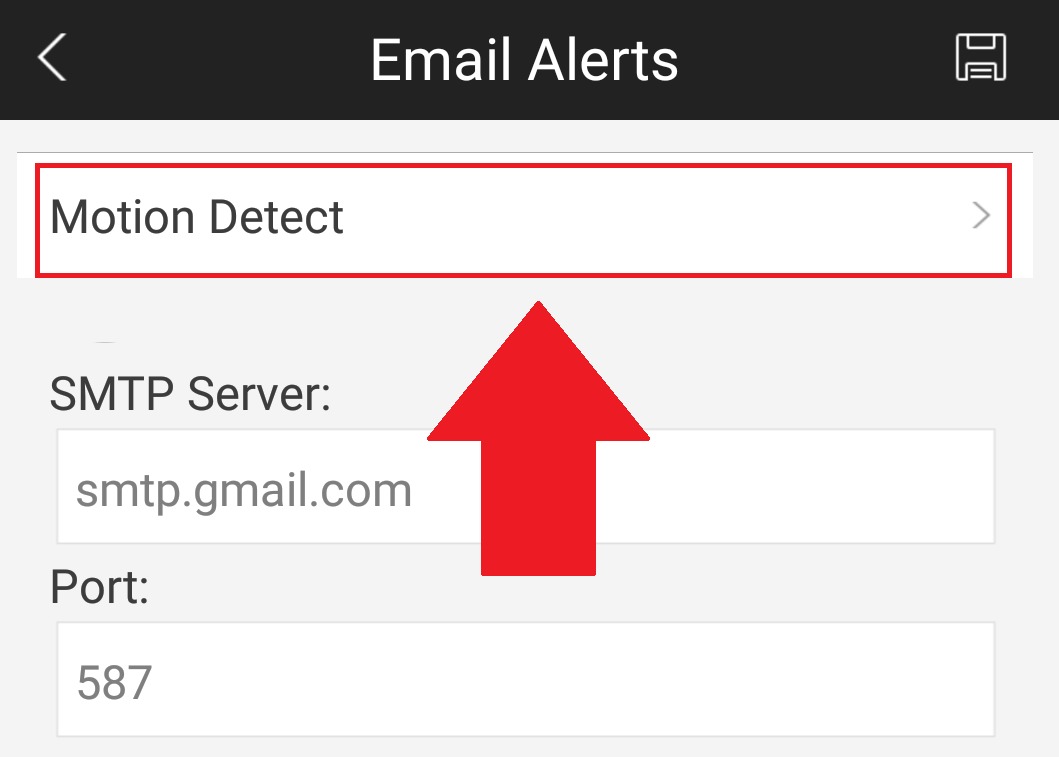 Step 7: Swipe down to the bottom of the menu and enable the Snapshot and Email Alert toggle switch to the on position. Tap Email Address Config and tap Save to save your settings.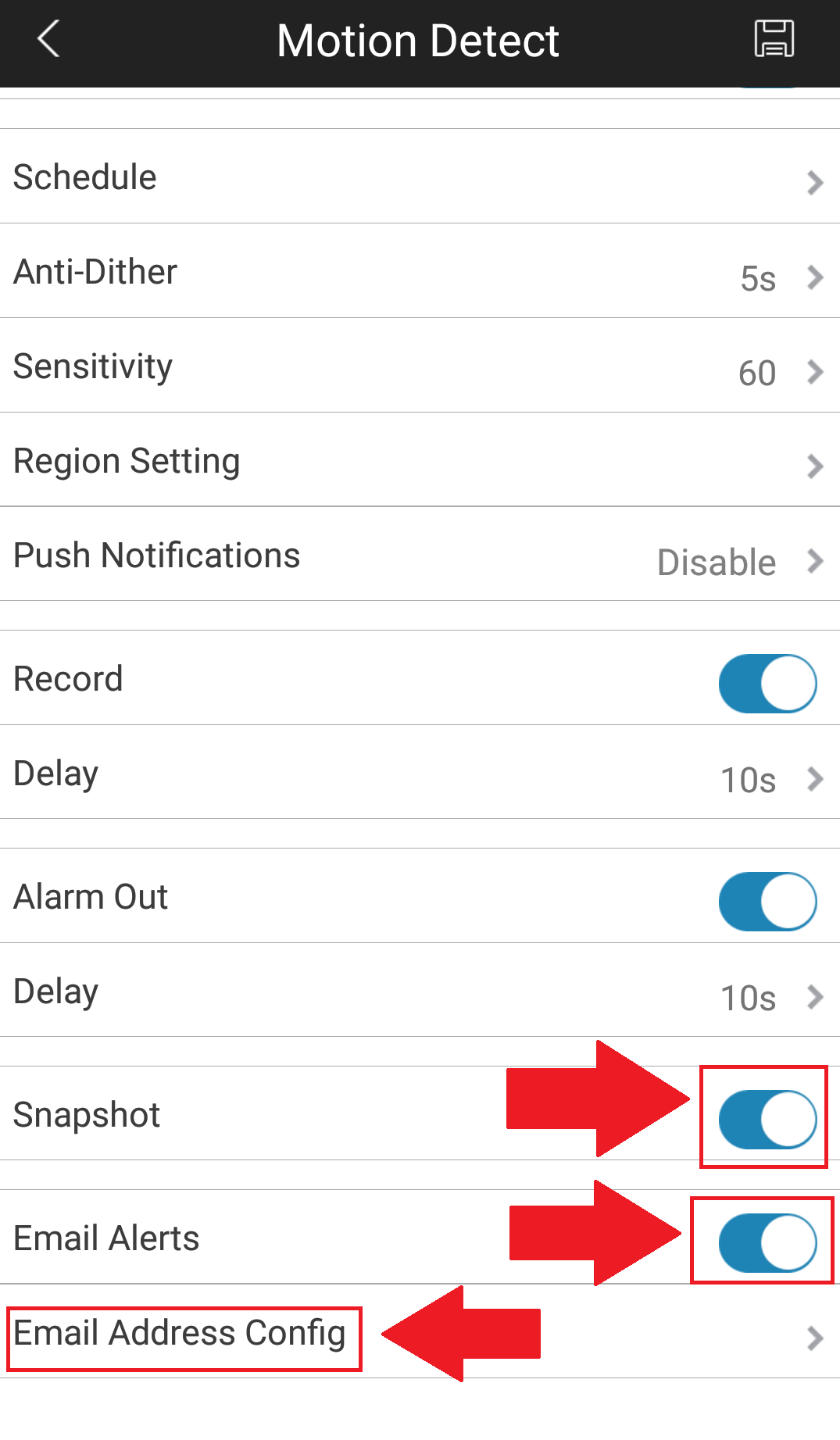 Step 8: In the Email Alerts menu, tap on Email Provider and select your email provider from the drop-down list.
Note: We are using Gmail in this example.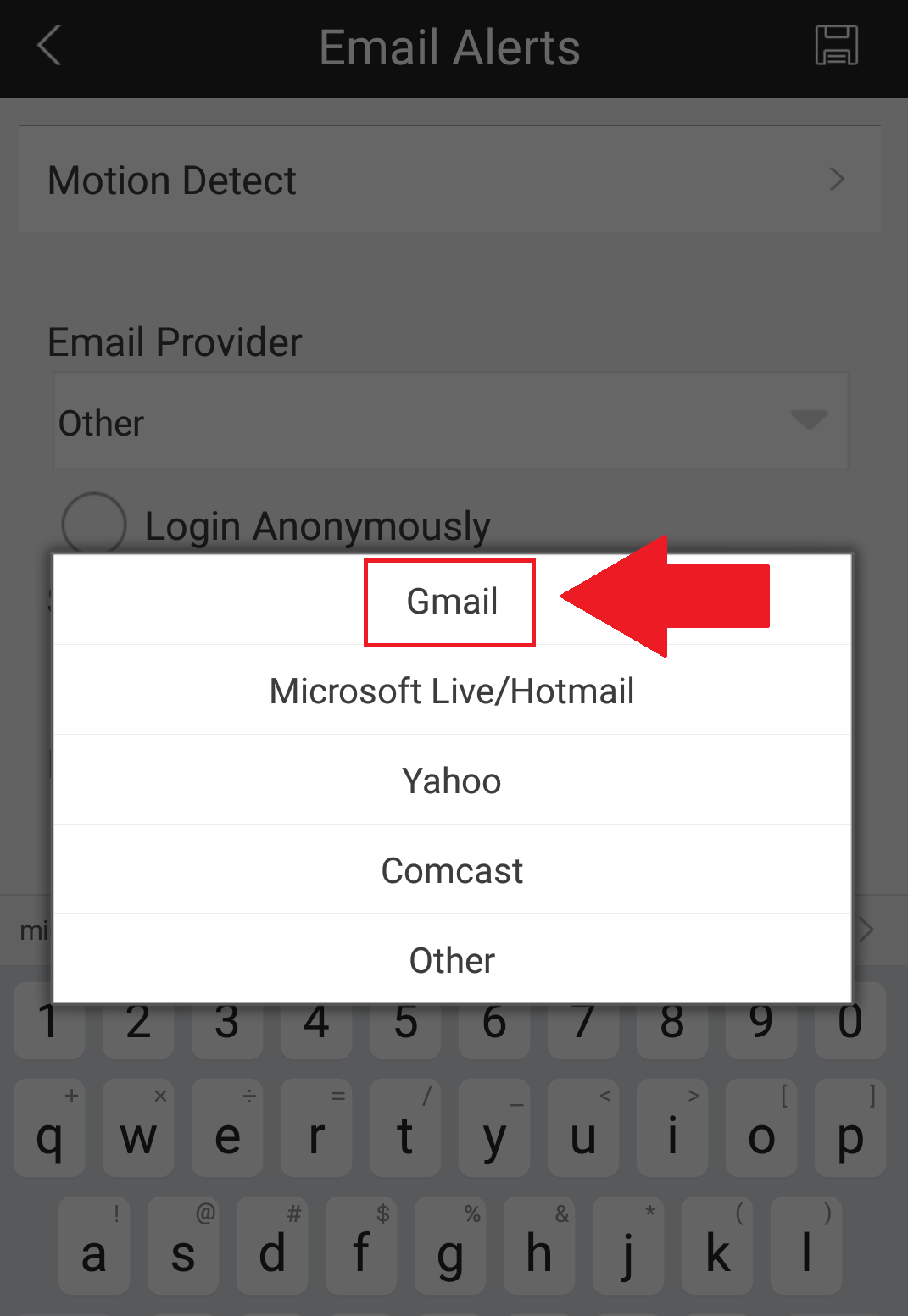 Step 9: The SMTP Server information and port number will be automatically generated. In the Username field, enter your email address and enter the password for that email address in the password field. In the Sender menu, enter your email address again and enter the email address again in the Recipients menu. Make sure to tap the (+) icon to successfully add the email address into the Recipients menu.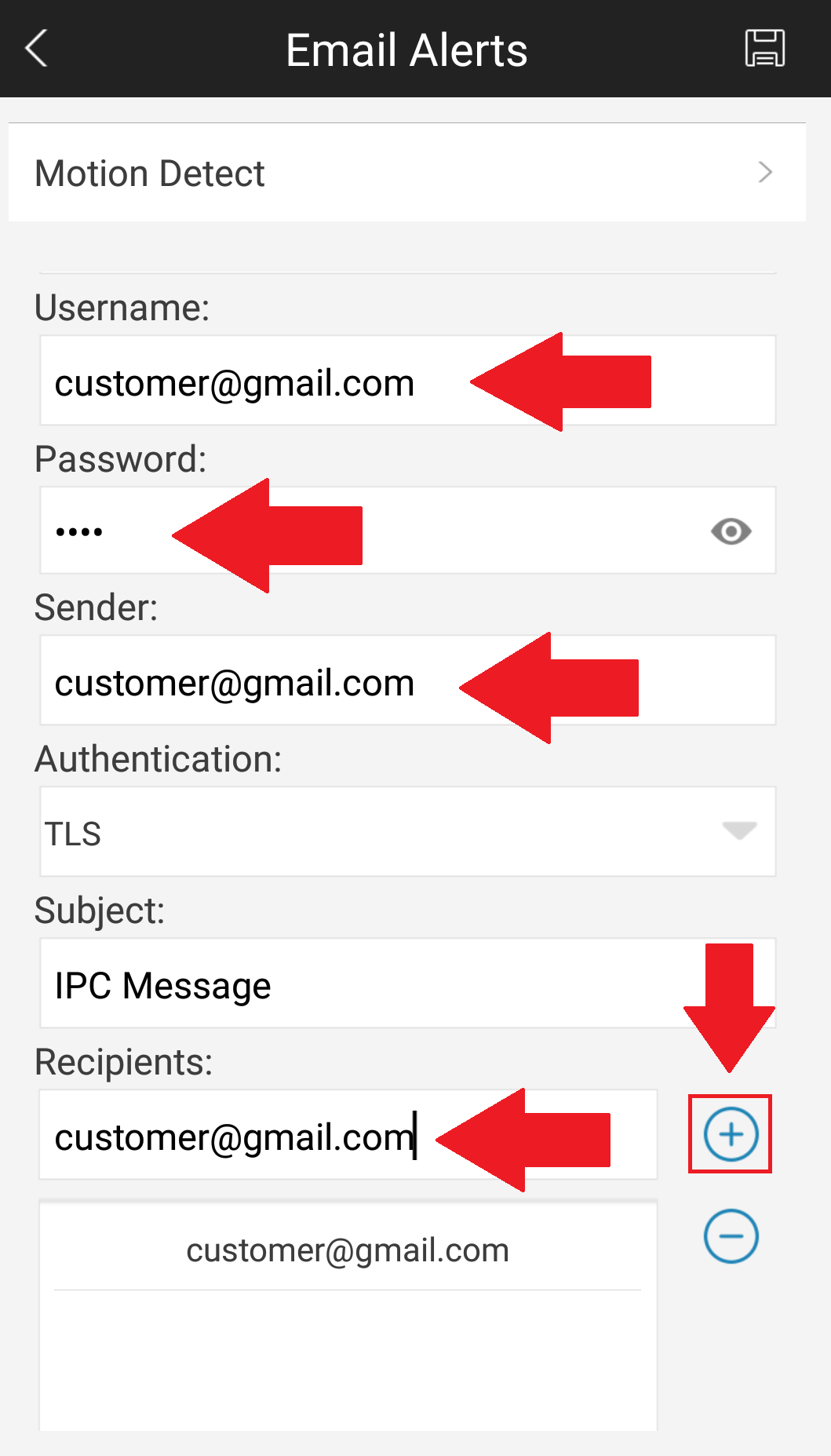 Step 10: Tap on the Save icon to save your configuration. Tap on the Email Test button to test the email connection.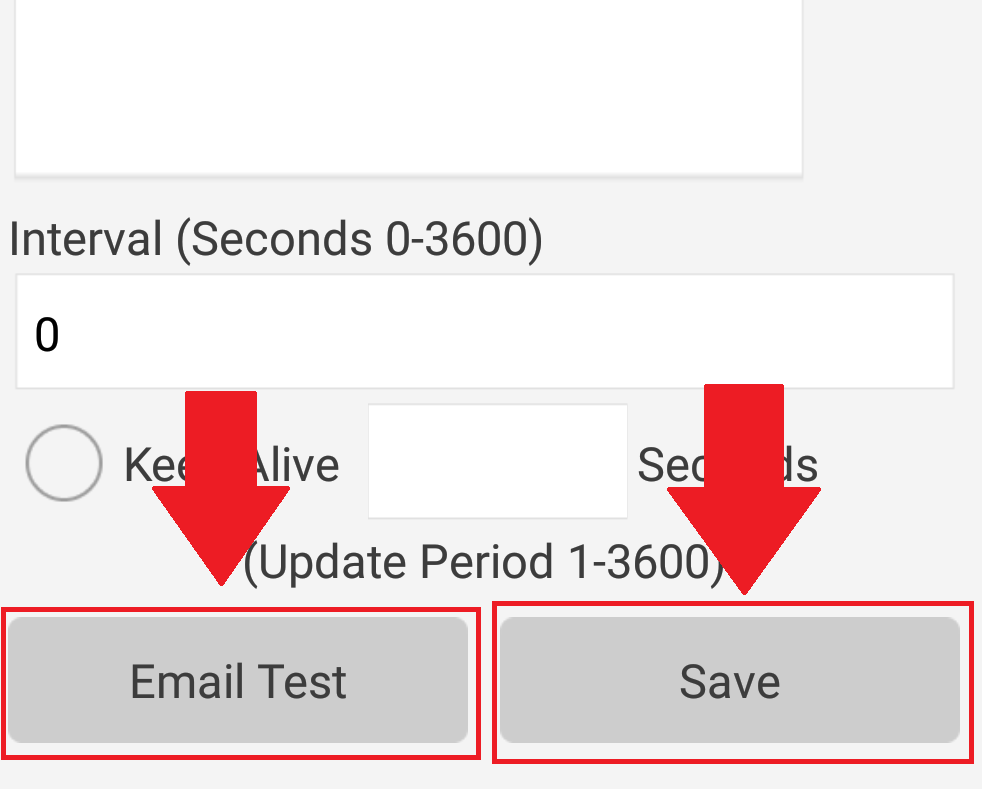 Other email SMTP server Information provided below:

During the email setup, you will need to enter the SMTP server information that corresponds to the email service that you use. Please check out this chart below to see a list of the most popular email service providers, the encryption protocols that they use, as well as the ports that correspond to those encryption methods. Listed below are a few of the common providers.

Gmail has the SMTP server "smtp.gmail.com" (without quotes) and will use port 465 with SSL encryption and port 587 with TLS encryption. Please note that with Gmail you will need to allow less secure apps to connect in the Gmail account options.
Microsoft Live & Hotmail have the SMTP server "smtp.live.com" (without quotes) and will use port 25 with TLS encryption, port 465 with SSL encryption, and 587 with TLS encryption.

Yahoo has the SMTP server "smtp.mail.yahoo.com" (without quotes) and will use port 465 with SSL encryption, and port 587 with TLS encryption.

Comcast has the SMTP server "smtp.comcast.net" (without quotes) and will use port 465 with SSL encryption, and port 587 with TLS encryption.
Note: If your email service provider is not included in this list, you can simply Google the following and find the information you need: "*email provider* + SMTP + setup".

If your email information is not listed above, please use this link for a list of more common SMTP email settings. https://www.arclab.com/en/kb/email/list-of-smtp-and-pop3-servers-mailserver-list.html
For further assistance, you may submit a ticket via the button below the comments on this page or you may contact us at 888-212-7538