The Amcrest View Pro app allows you to choose which stream your camera will broadcast to in the app. Ultimately, this can be related to the Main Stream, which is the primary stream that your camera uses an Extra Stream, which is the Sub Stream.
A Sub Stream is often exclusively used by smartphone applications to live stream and is typically broadcasting in a lower (SD) resolution. However, if you would like to switch the application to Main Stream (HD resolution) please follow the instructions provided below.
Step 1: Open the Amcrest View Pro app and tap on the menu icon (

) in the upper right corner of the screen.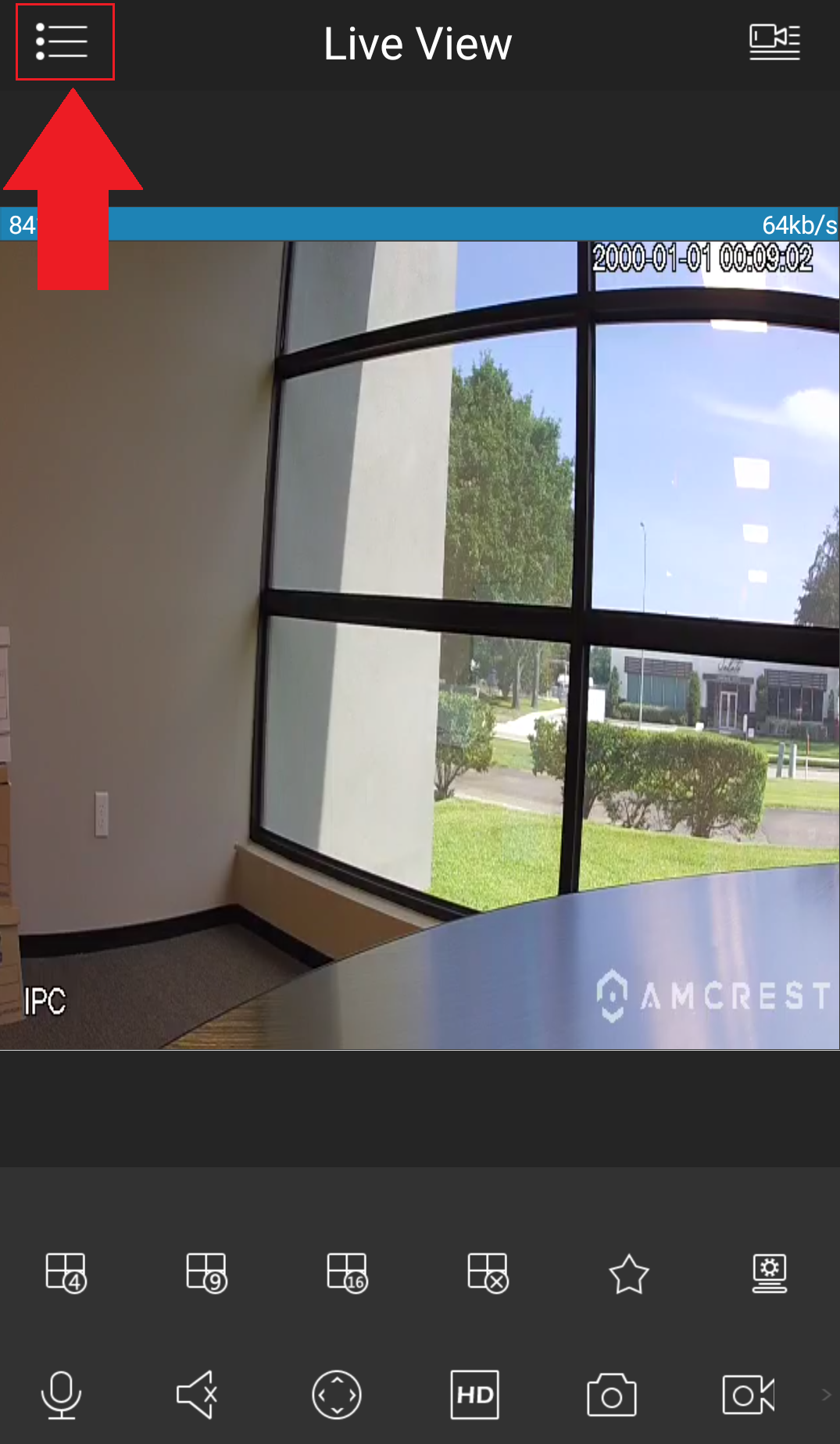 Step 2: Tap on "Configuration Center".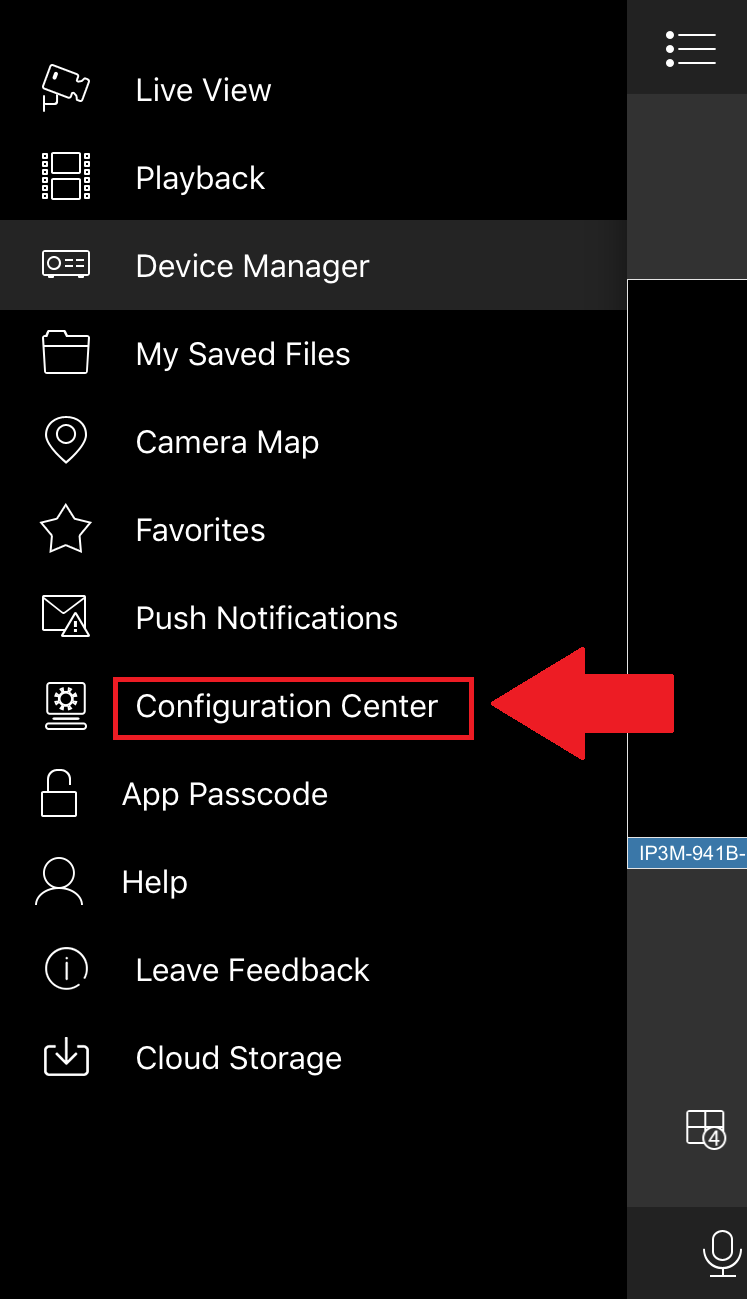 Step 3: Tap on "Video Stream" and select your device.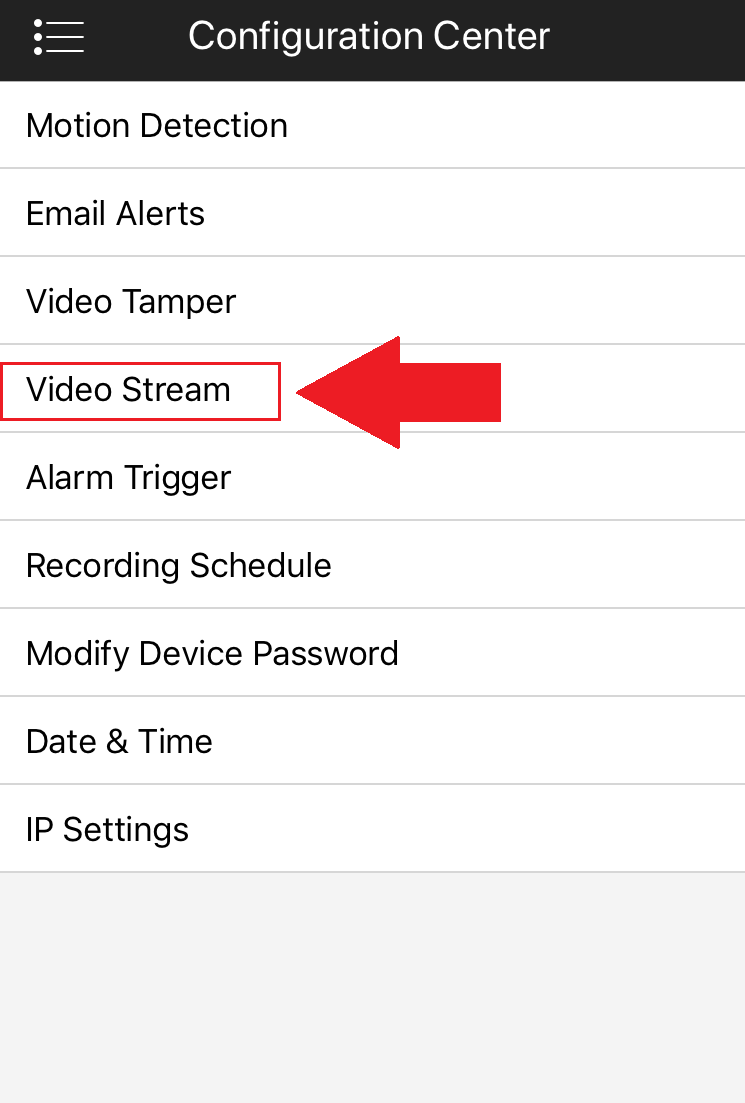 Step 4: This will bring you to the encode settings menu for your device. Tap "Main" to switch from Extra Stream to the Main Stream.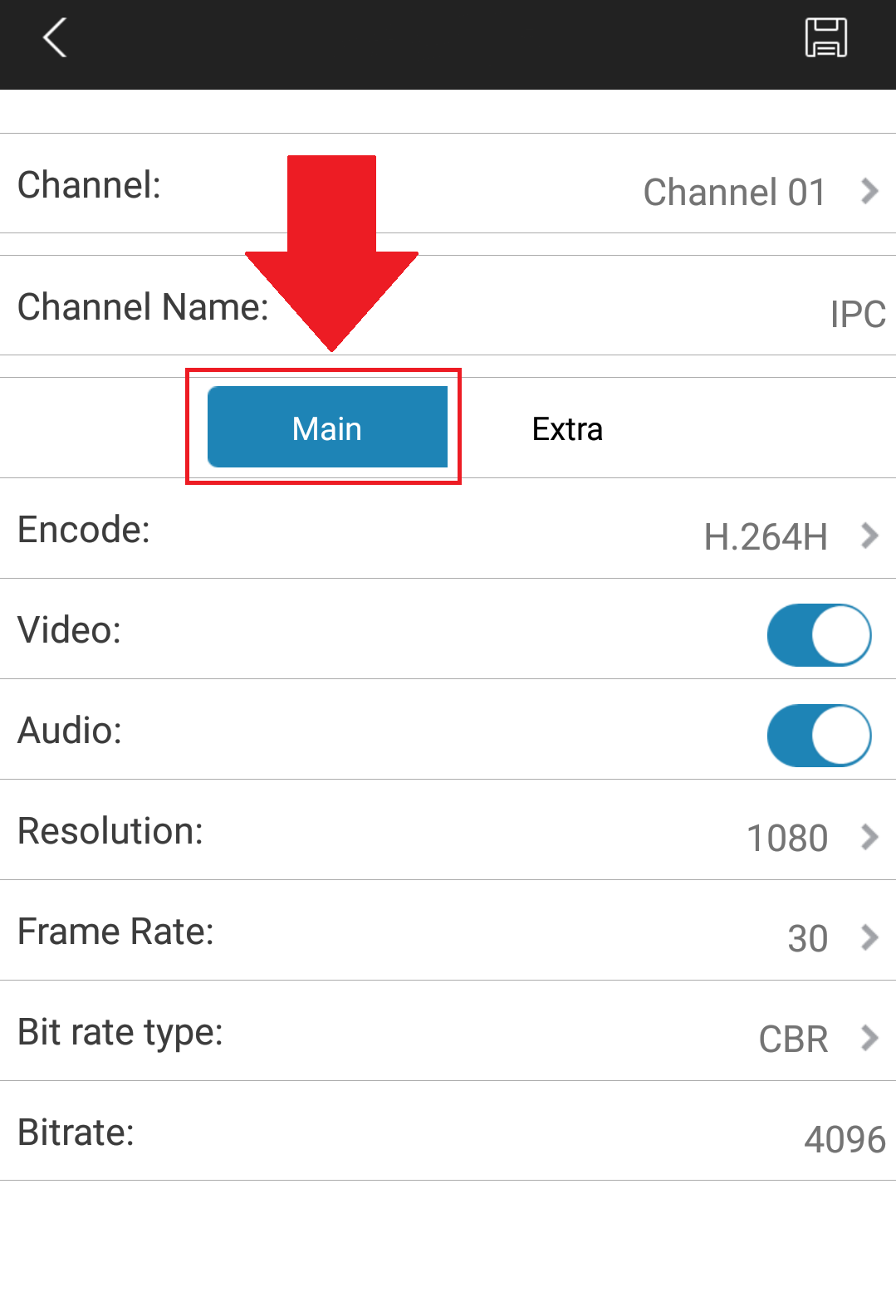 Step 5: Tap on the save icon (

) to save your settings to the app.