Amcrest cameras have a variety of storage types that are supported. In this article, we are going to show you how to locate the NAS (Network Attached Storage) setting so that you may configure them.

Note: Currently, Amcrest cameras only support NFS, SMB (Server Message Block), and NFC are not supported. If your NAS only supports SMB you may be able to configure FTP backups to the NAS as long as your network router supports FTP.
To begin we will log in to our Amcrest ProHD or HDSeries camera through the web user interface with our username and password.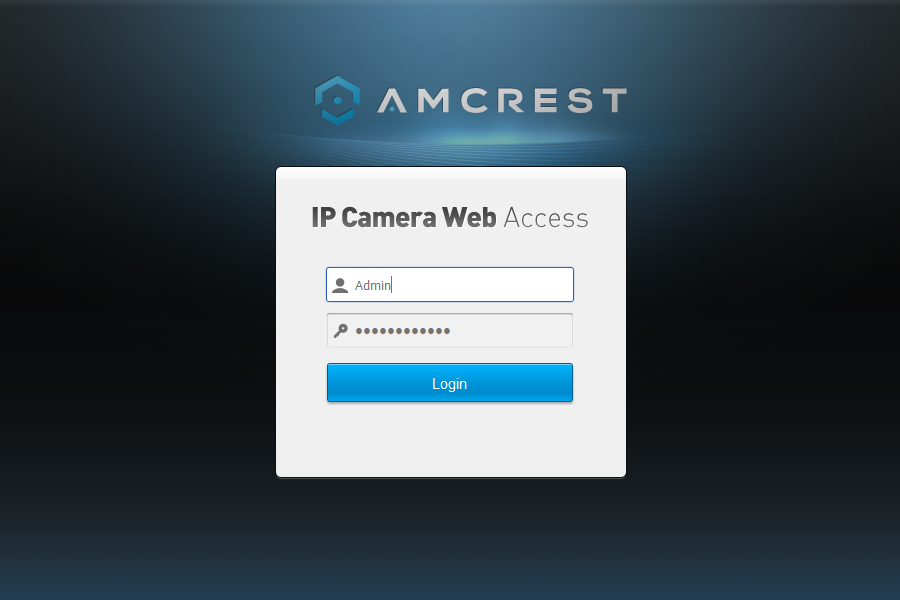 Then select setup from the upper right side of the screen.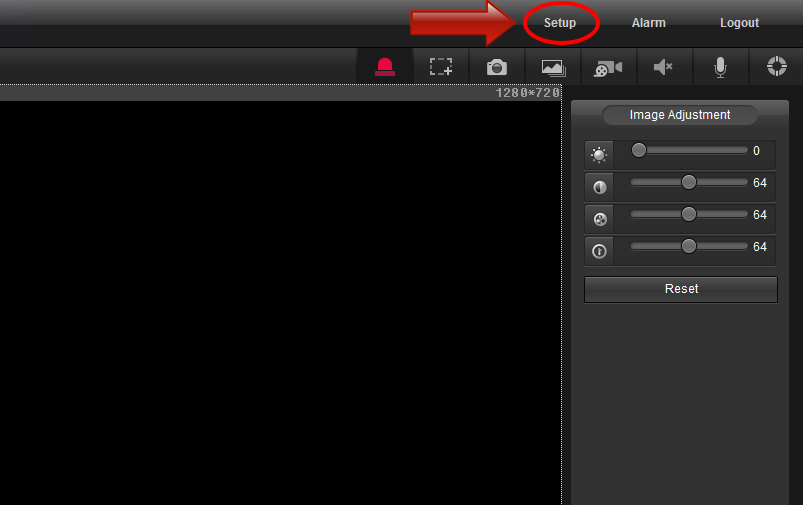 From here navigate to (1)storage>(2)Destination>(3)Path and select the (4)NAS option for the option you would like to store. You may select recordings, snapshots, or both. In this example, we have selected to save all of our data for both recordings and snapshots to the NAS. This is indicated by the checked boxes located across from the NAS listing.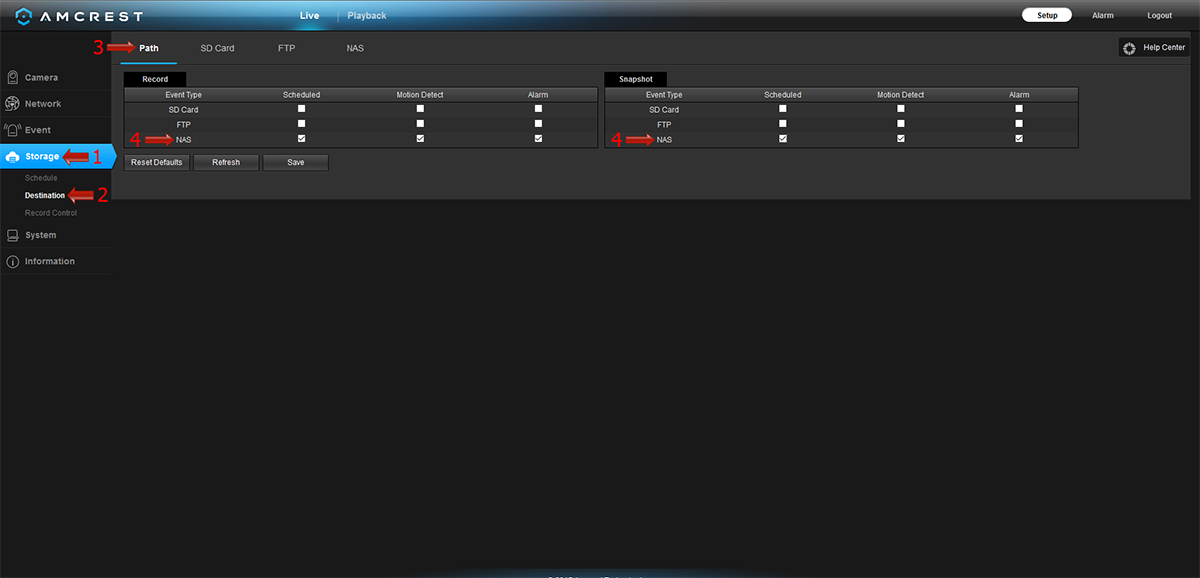 Once you have selected the NAS as the location for the data you would like to have saved to the NAS click save.
Next, we will configure the NAS location and file path by selecting (1)NAS from the options at the top of the window.
Here we will need to select (2)Enable, input the (3)Server Address, and (4)Remote Directory as shown in the image below. Remember after inputting this data to click save.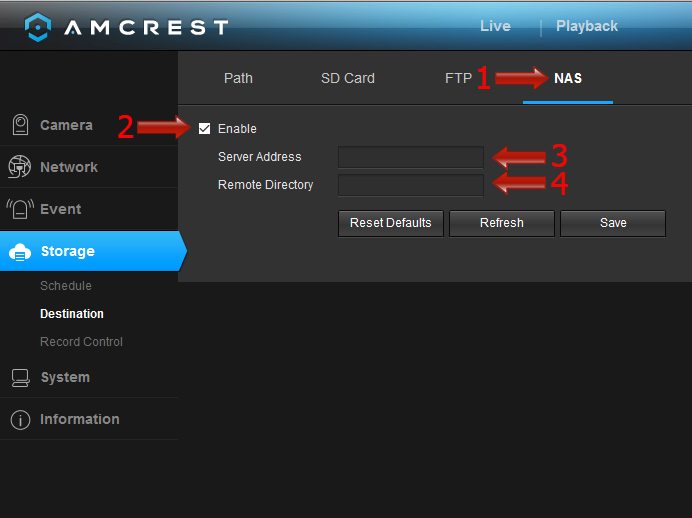 Note: The Server Address and Remote directory information should be provided during the setup of the NAS itself. In the Remote Directory field, you will want to input the location on the NAS that you would like to have data saved to.
After these steps have been performed and the proper information has been saved your NAS will now act as storage for the camera's data.
FTP TO NAS SETUP:

If the typical NAS setup does not function on your NAS due to lack of SMB support or if you would merely like to configure FTP instead, Please view the video below.