Using the varifocal options allows the device to utilize the motorized lens to manually zoom and focus the camera. Please note, if using the zoom option, the camera can automatically focus the image for optimal use. For more information on how to use the varifocal options on your camera, please refer to the information provided below.
Step 1: Log in to the web user interface (web UI) using a web browser. For more information on how to access the web UI, click here.
Step 2: On the live view screen, click on Setup. In the Camera>>Configuration menu, click on the Zoom and Focus tab.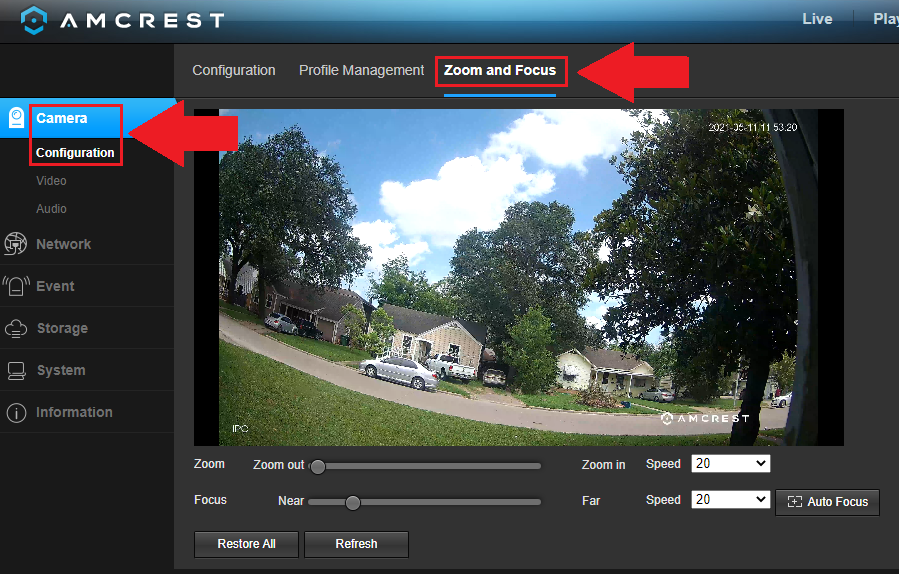 Step 3: Use the Zoom out and Zoom in slider to zoom the camera in and out. As you zoom the camera you will notice the Focus slider will automatically adjust based on the amount the camera is zoomed. If the image remains out of focus, click the Auto Focus button. To restore the camera back to its default zoom settings, click on Restore All.