The Amcrest Smart Home app uses a built-in Wi-Fi hotspot of the camera during the initial setup process. If the app freezes during the setup process it could indicate that your mobile device is not properly connecting to the camera's hot spot. This will cause you to have to connect to the Wi-Fi hotspot manually. For more information on how to resolve this issue, please refer to the information below.
Step 1: Log into your Amcrest Smart Home account in the app and click Add Device.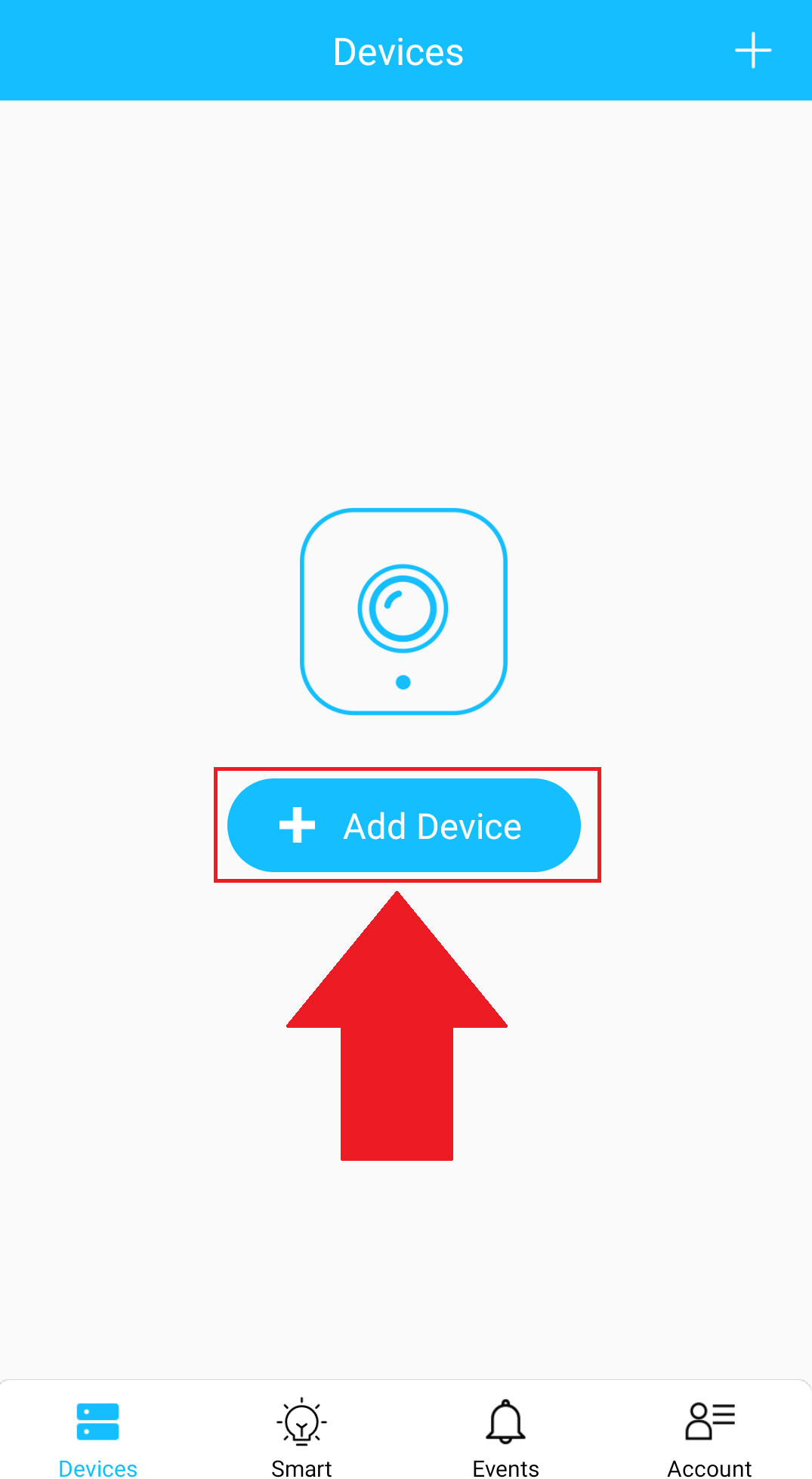 Step 2: Scan the QR code located at the bottom of your camera. If you are unable to scan the QR code you can manually enter the serial number by tapping "Manually enter SN". The serial number can be found on the serial tag on the bottom of your camera.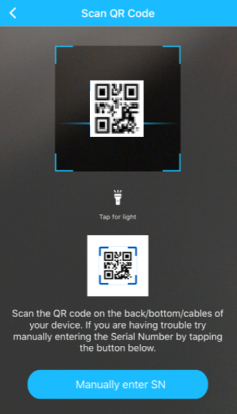 Step 3: Tap on Wi-Fi Setup.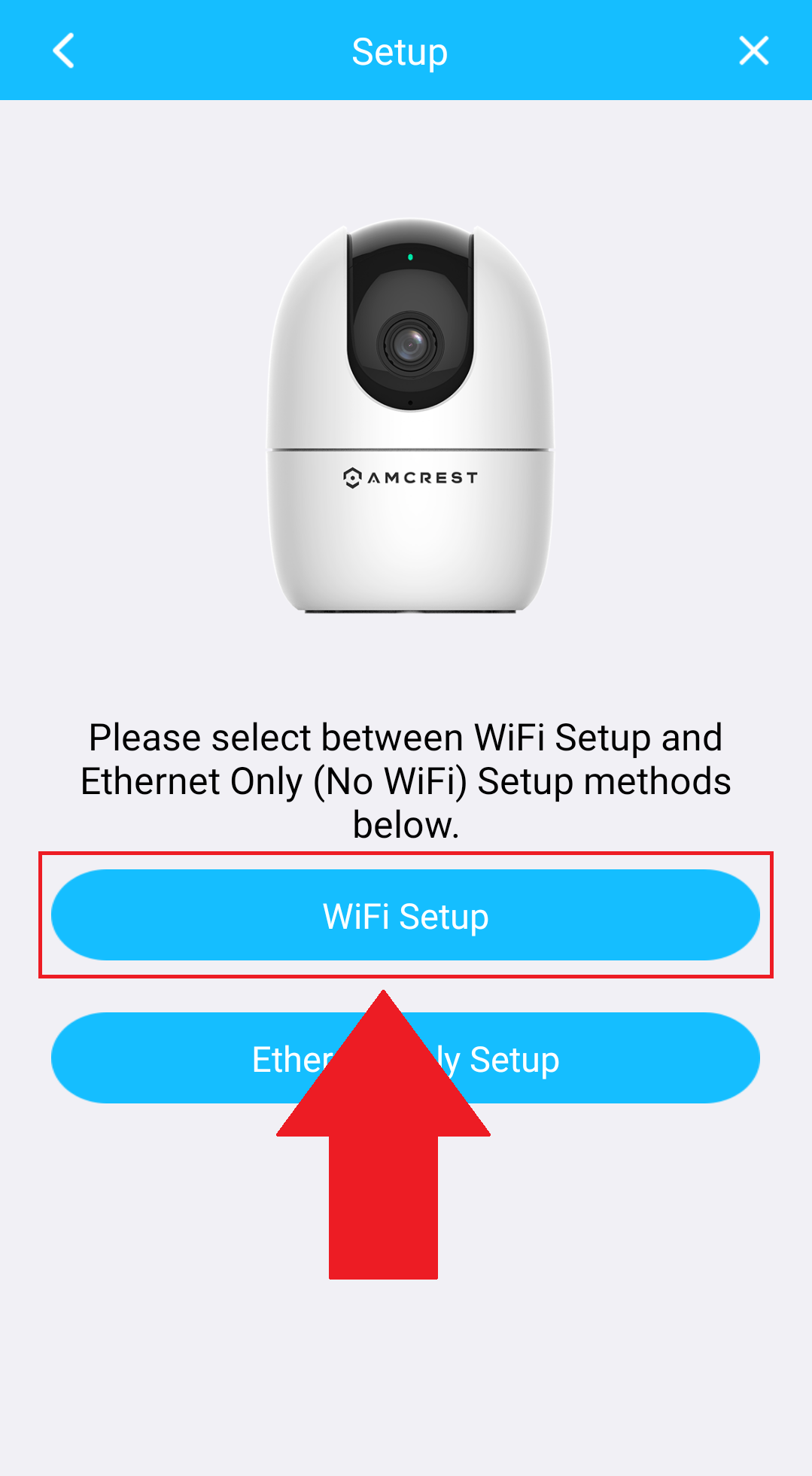 If setup will only allow your camera to connect via a 2.4GHz Wi-Fi connection. If you would like to proceed with an Ethernet Only Setup, tap on "Ethernet Only Setup". For more information on an Ethernet Only setup, click here.
Step 4: Tap Next to continue and allow all permissions to allow the device to connect to your mobile device.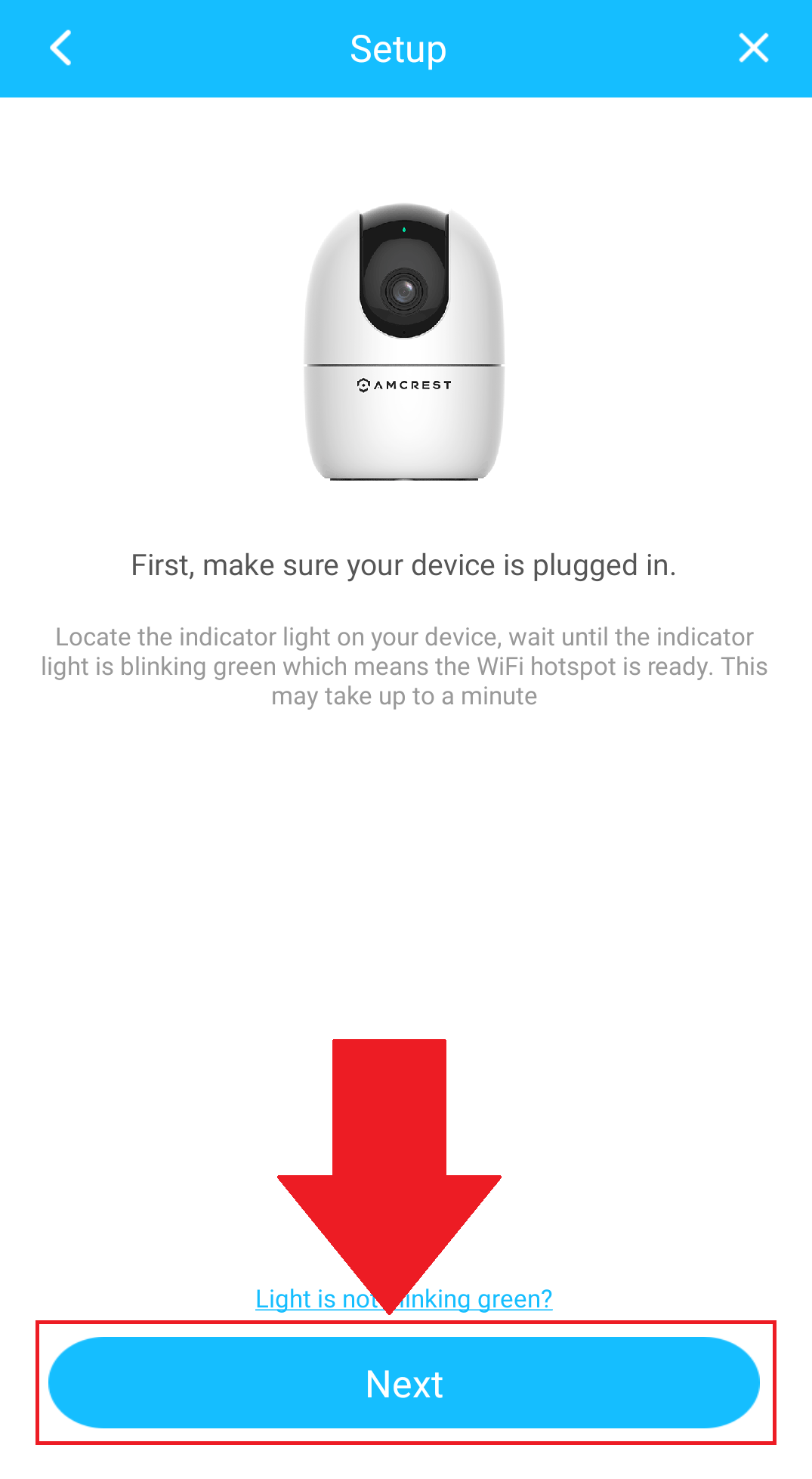 Step 5: Tap on Wi-Fi Settings.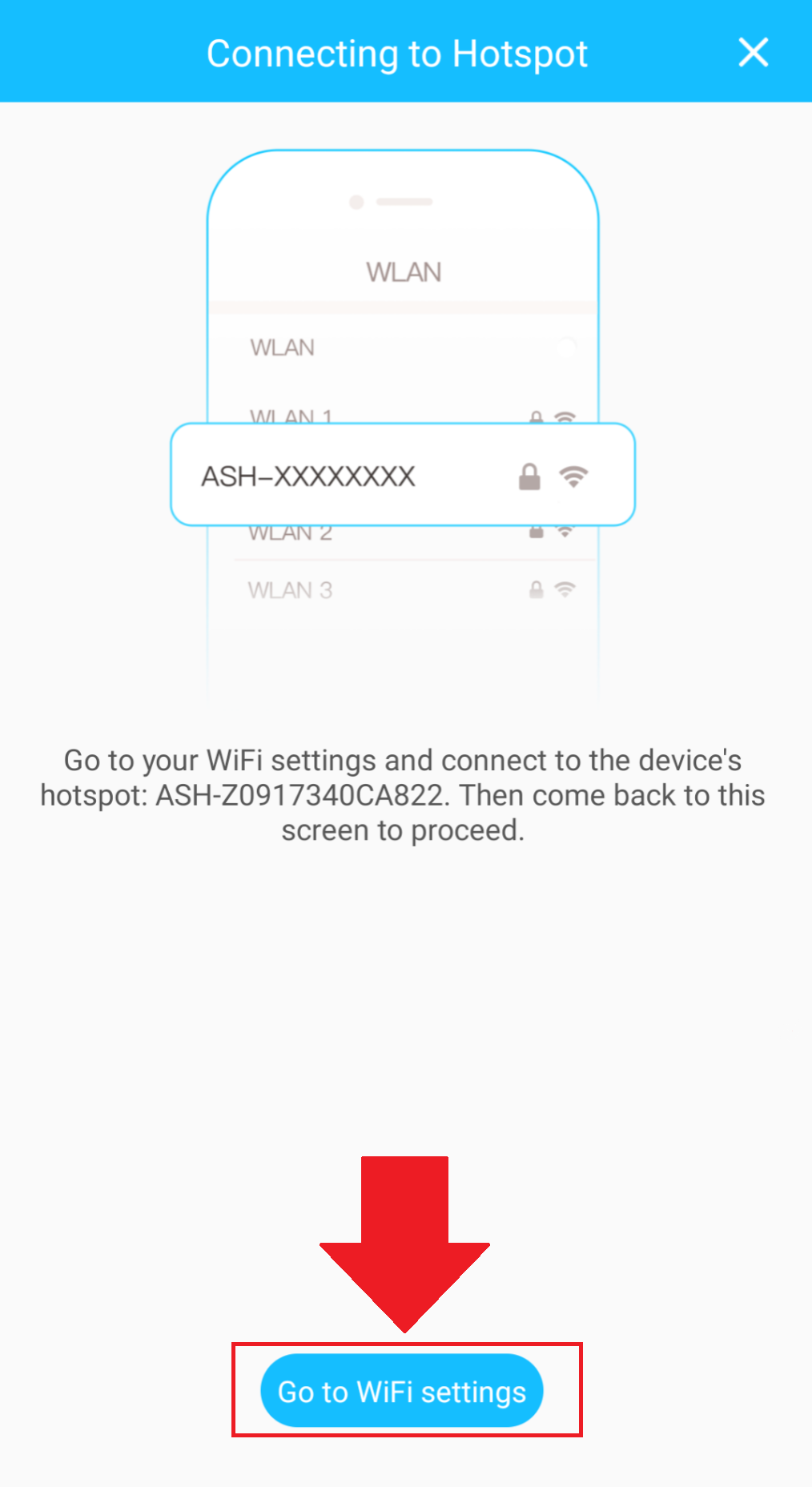 This will take you to the Wi-Fi settings menu on your mobile device. Tap on the Wi-Fi hotspot SSID located in this menu and allow the mobile device to connect to the hotspot.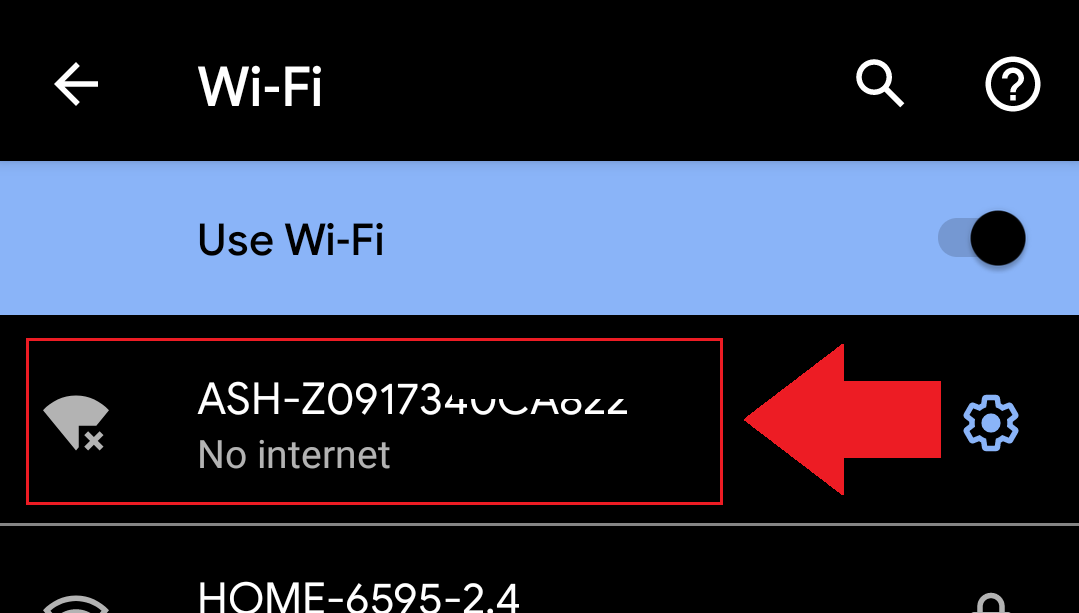 Step 6: Exit the Wi-Fi settings menu on your mobile device and return to the Amcrest Smart Home app. Enter a password with a minimum of 8 characters using a combination of upper/lowercase letters and numbers and confirm. A recovery email can also be entered in case you forget the password for your device. Tap "OK" to continue.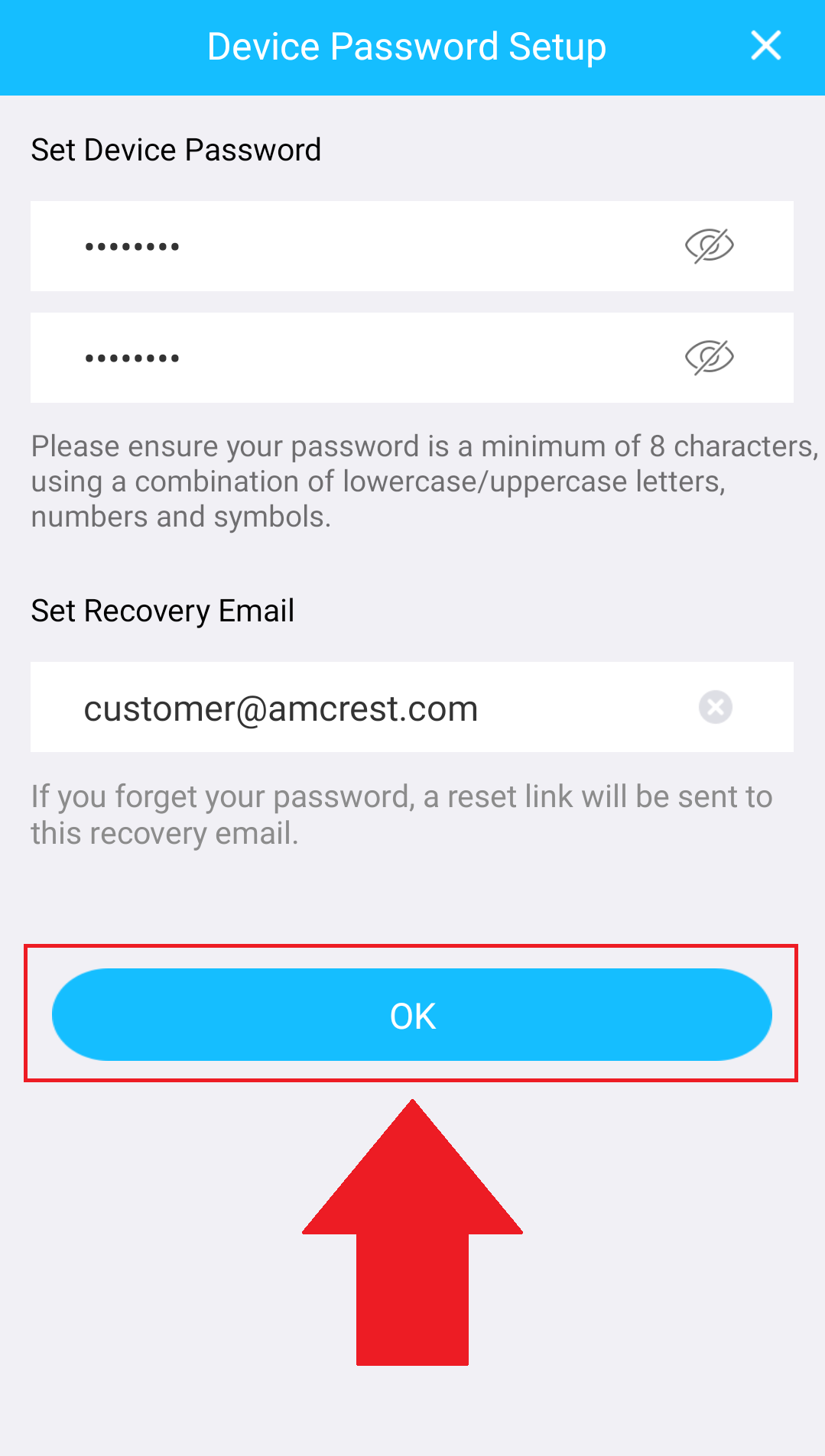 Step 7: Choose your WiFi network from the WiFi list and enter the password for your WiFi network and tap "Connect".
Note: If you would like to select a different network to connect with, tap on "Select other network".
Step 8: The LED indicator on the front of the camera will turn solid once it has finished connecting to your WiFi network. Tap "Next" to continue.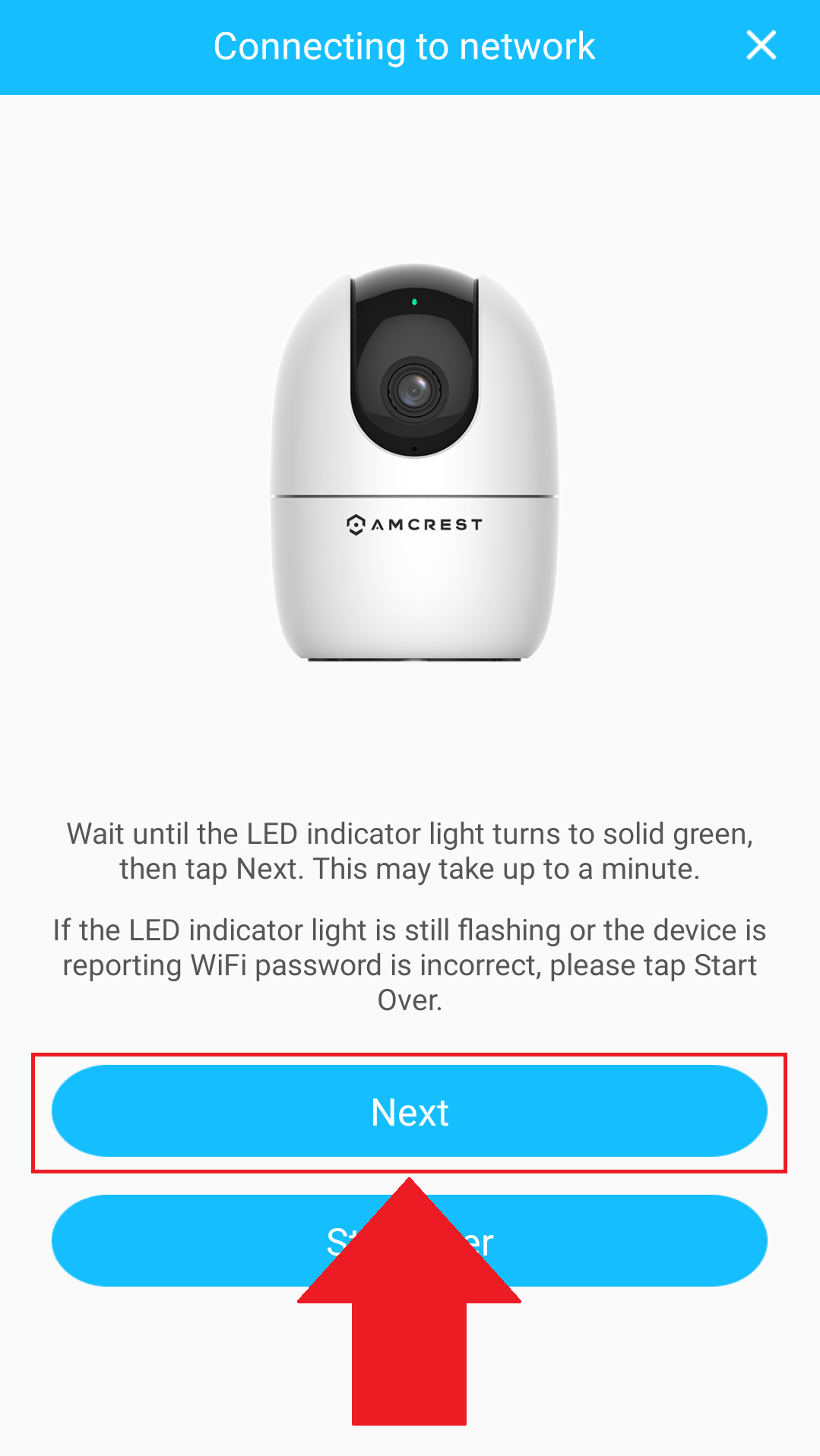 Note: If the LED is still flashing or the device is reporting "WiFi password is incorrect", please tap "Start Over" to repeat the WiFi Setup process.
Step 9: Enter a name for the device and verify the time zone information. Tap Save.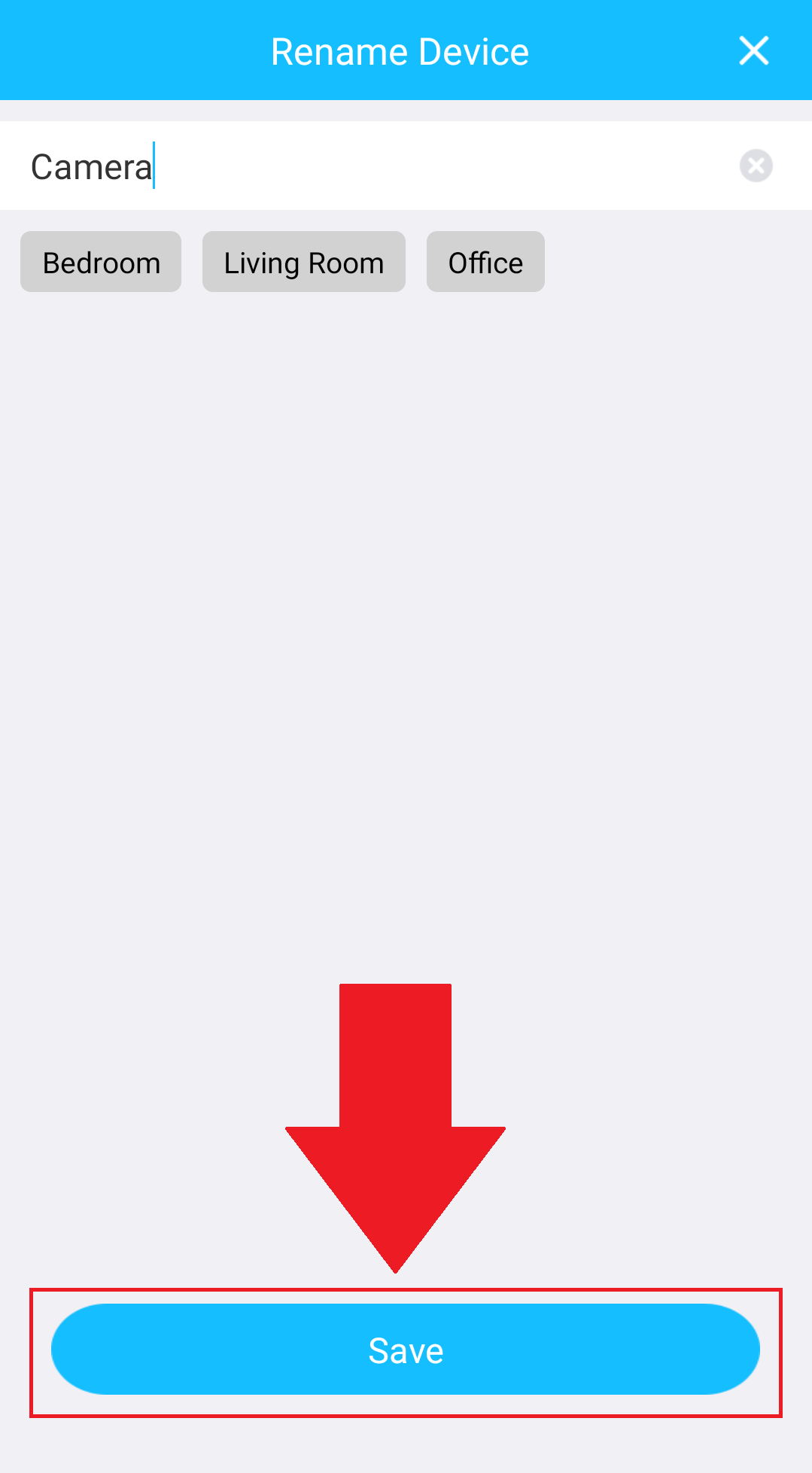 Step 10: Verify the Time Zone and DST information and click Next.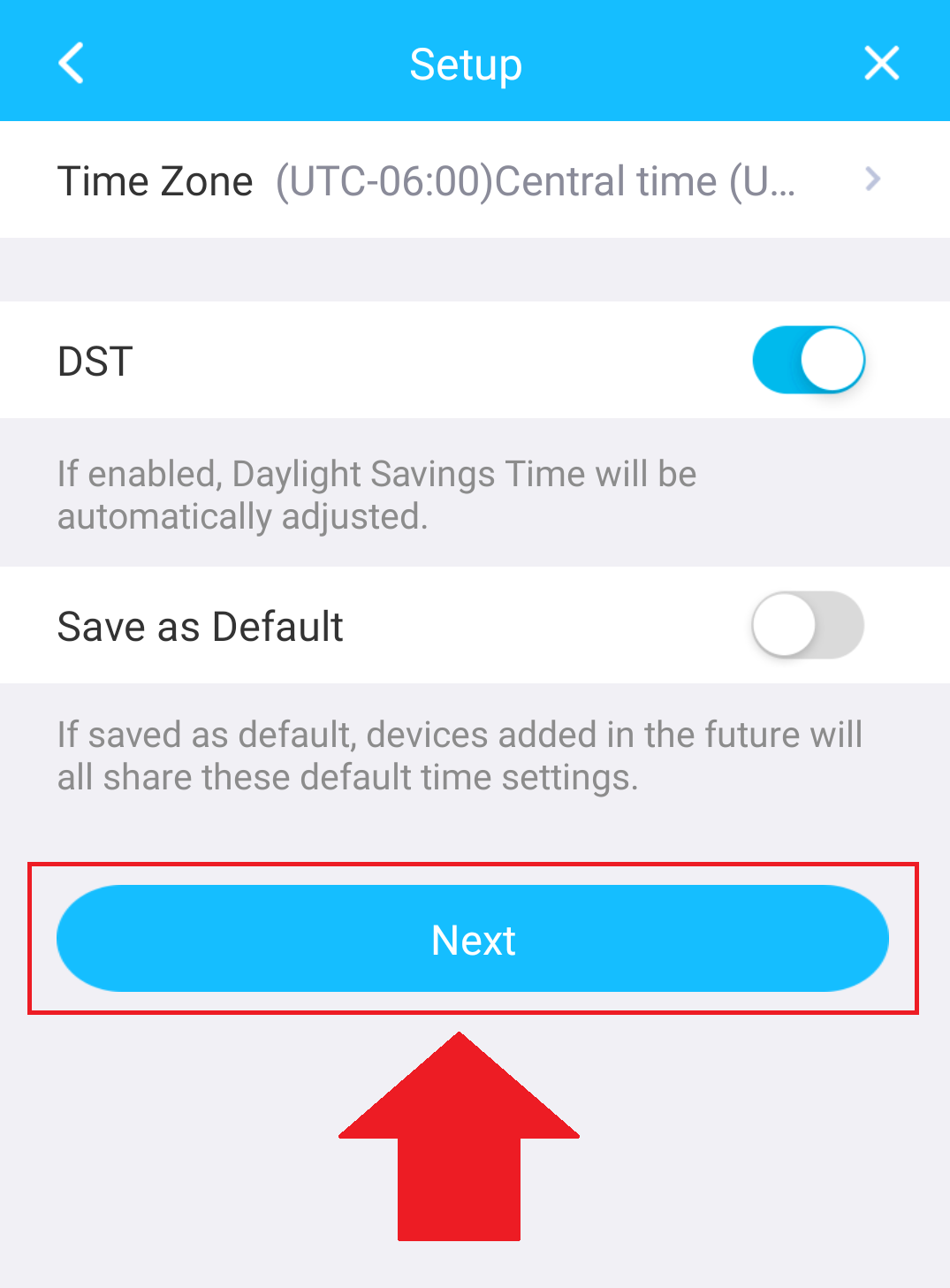 Step 11: Tap Start Live View to view your camera.