When you access your camera you will notice a few additional wiring connections associated with the device. These connections contain a power connection and ground, an Ethernet connection, audio wires, and alarm wiring.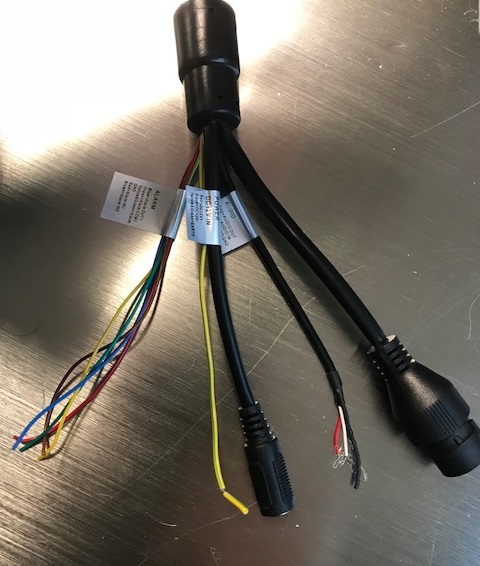 POWER - This connection is optional for this device since the device will draw power via an Ethernet cable (PoE) however, the option is there. The camera will require a basic 12V DC power adapter. This wire also has an optional grounding (EARTH) wire for additional grounding of the unit.
Ethernet Connection - This connection is used to transmit data and transmit PoE power to the unit. The unit is PoE + (802.3at) compatible.
AUDIO - This connection provide two-way audio to the unit. The red wire is for AUDIO OUT, the white wire is for AUDIO IN, and the black wire is there to ground the audio. Please note, we do not currently sell frayed end microphones. The audio will have to be supplied by a third-party microphone that supports a frayed end connection.
ALARM - This connection provides an alarm in an alarm out features to an external alarm or security system. The basic overview of these wires are as follows:
| | |
| --- | --- |
| Blue | Alarm OUT1 |
| Green | Alarm COM1 (Communication Port) |
| Yellow & Green | Alarm Ground |
| Red | Alarm IN1 |
| Brown | Alarm IN2 |