The camera can support a max of 256GB, Class 10 or above microSD cards. For best performance, it is recommended to use a microSD card that is formatted to FAT32 before proceeding. Please note, a Phillips Head screwdriver will be needed to access the microSD card slot. To Install a microSD card into your camera, please refer to the information provided below.
Step 1: Locate the Reset hatch on the top of the camera and using a Phillips head screwdriver, remove the 2 security screws to open the hatch.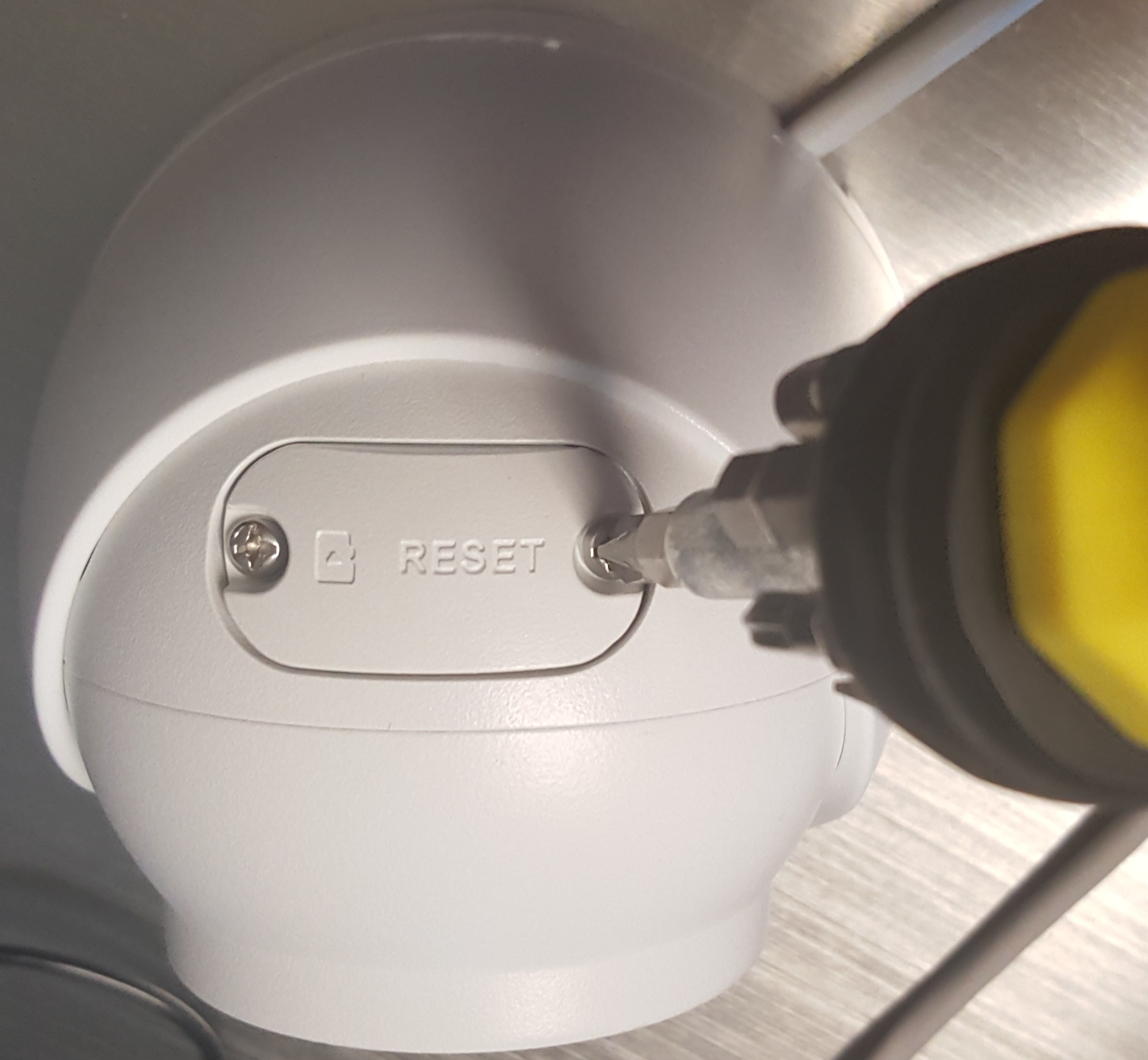 Step 2: Locate the microSD card slot by the factory reset button and insert the microSD card. Press the microSD card into the slot locking it into place.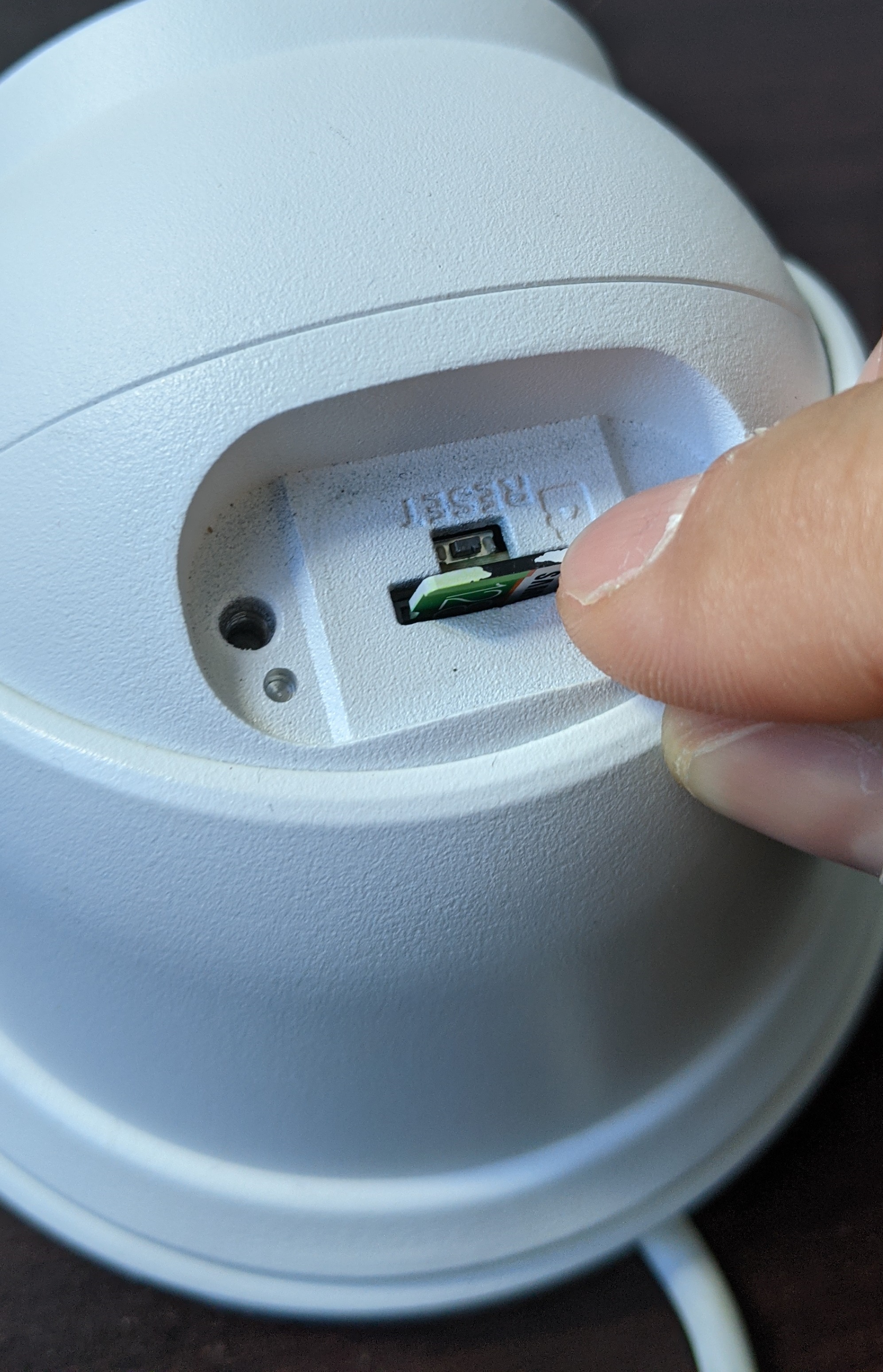 Step 3: Once the microSD card has been inserted, place the reset hatch back onto the camera and secure it to the camera using a Phillips head screwdriver and security screws.