To remove the Amcrest logo on your live view screen using the Amcrest View Pro app, follow the instructions provided below.
Step 1: Open the Amcrest View Pro app and access the live view screen for your device.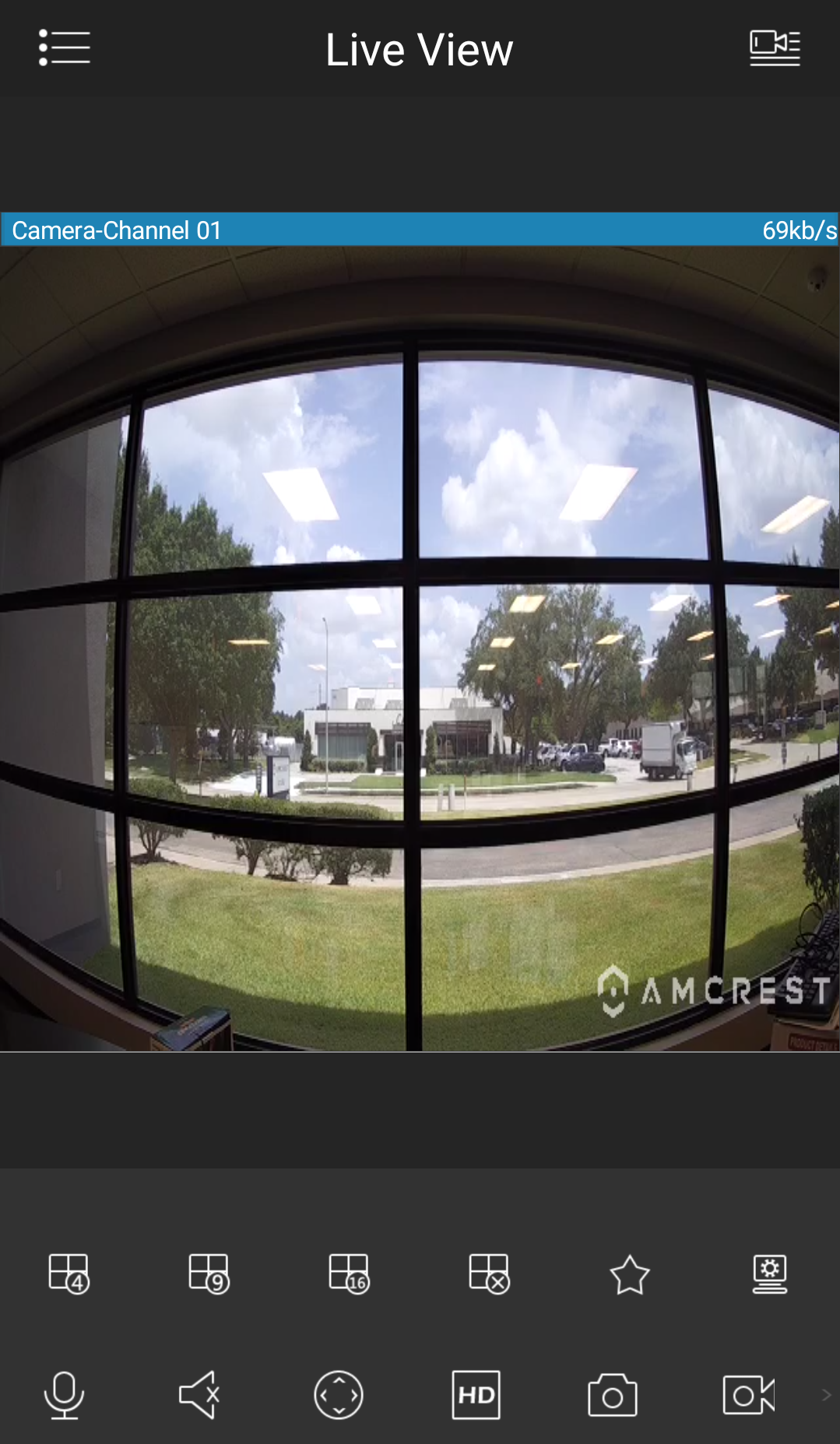 Step 2: Swipe the bottom carousel to the left to access additional options.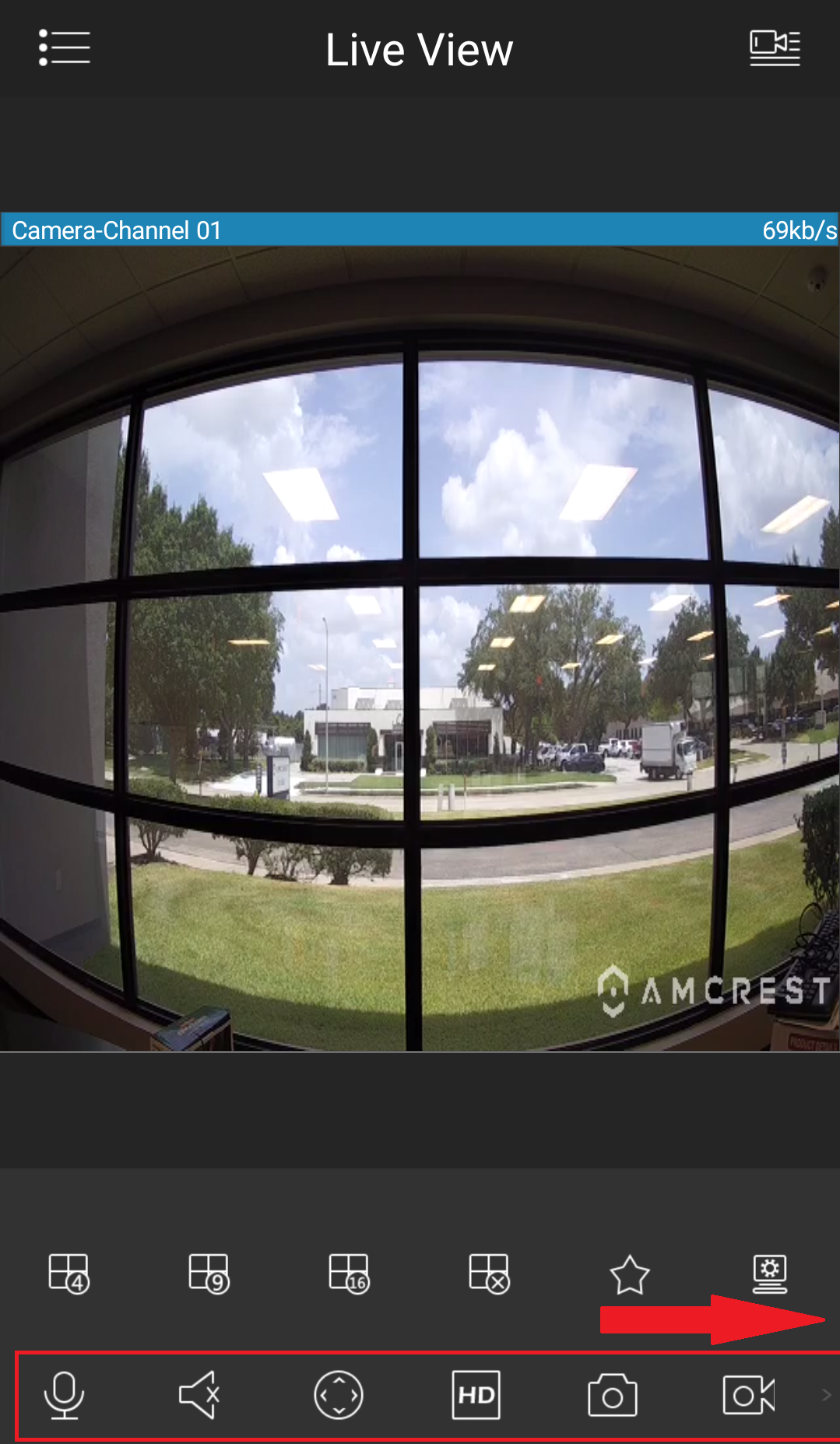 Step 3: Tap on the Image Settings icon (

)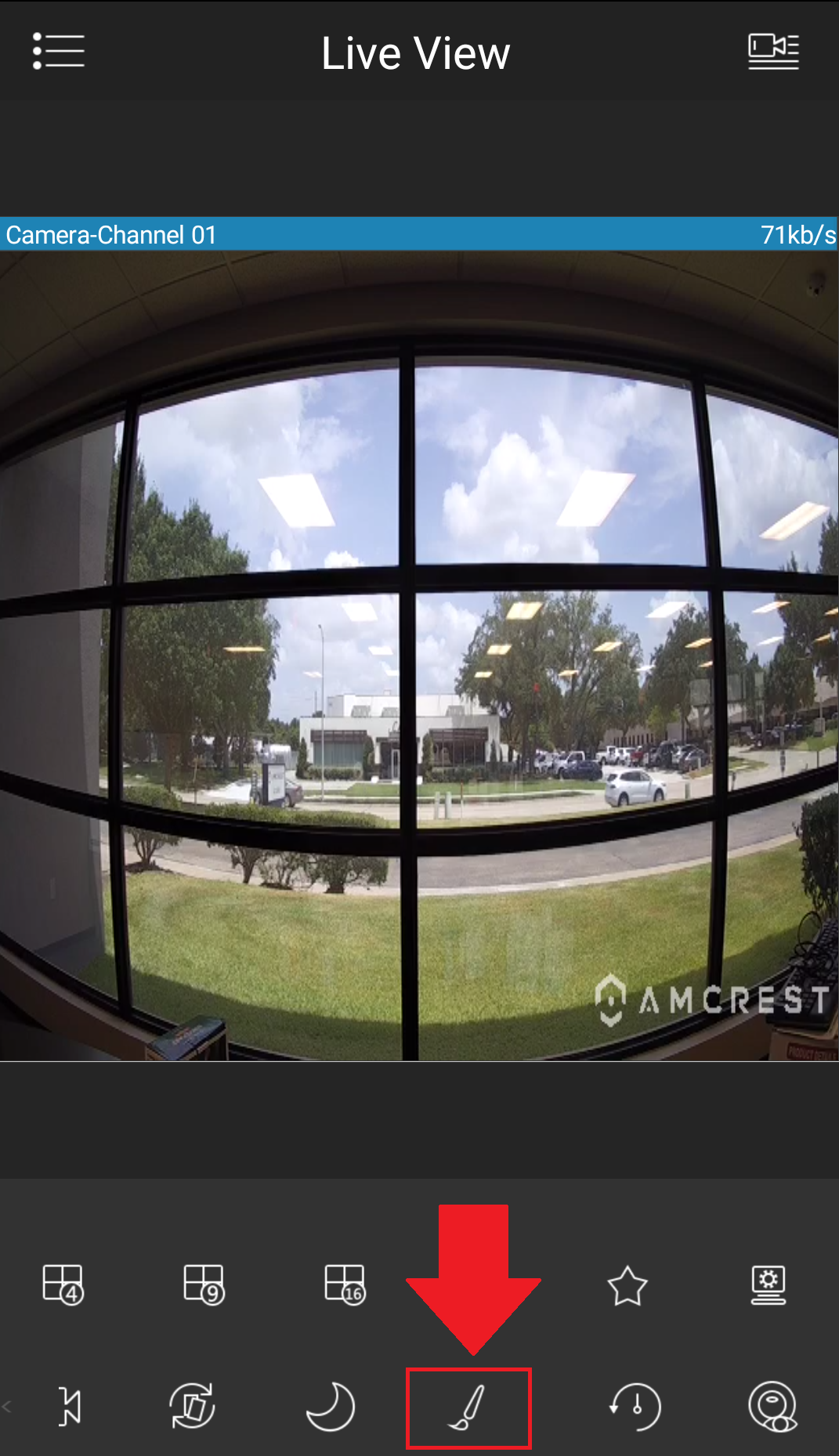 Step 4: In the image settings menu, tap on the Watermark icon (

) to remove the logo.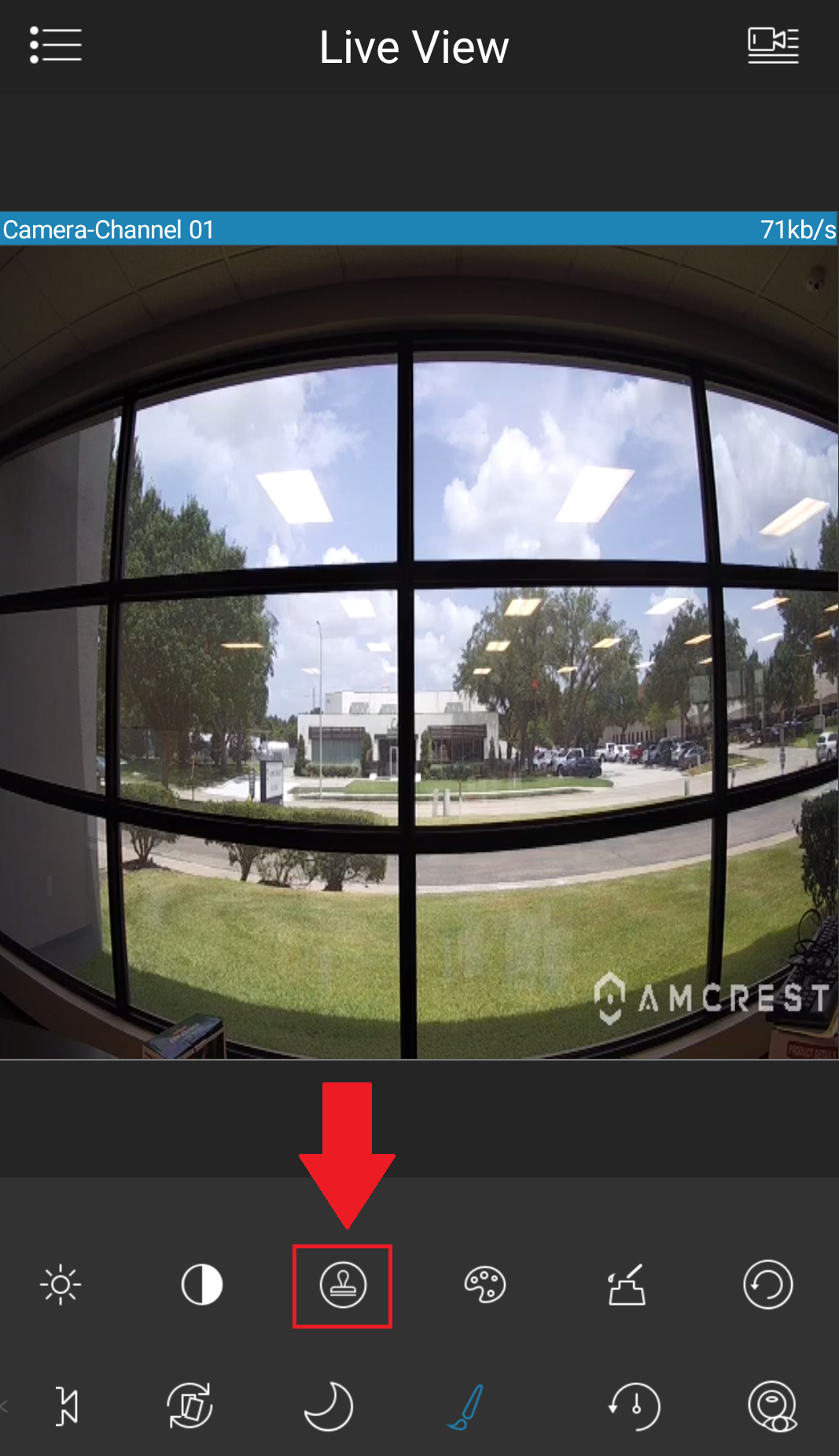 Note: To add the logo back to the live view screen, tap on the watermark button again.