To replace the battery on the AL-CONSEN1, please make sure to use the included pin that comes with your smart hub. This will allow you to remove the casing and access the battery. The sensor requires a CR1632 battery type which is sold separately. For more information on how to replace the battery on your motion sensor, please refer to the information provided below.
Step 1: Locate the slot on top of the sensor and use the flat side on the top of the pin to open the sensor.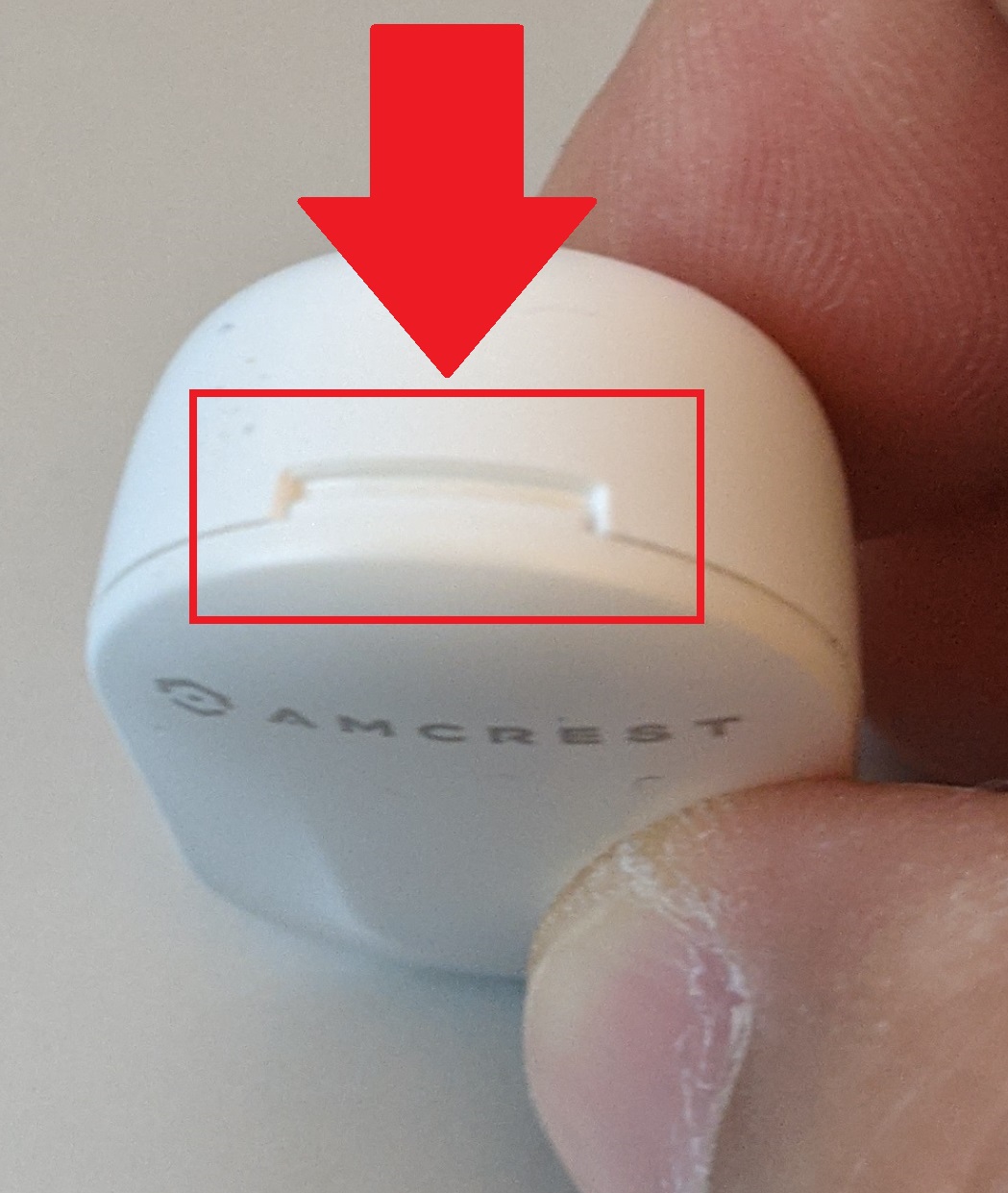 Step 2: Locate the used battery and slide it out of the battery slot.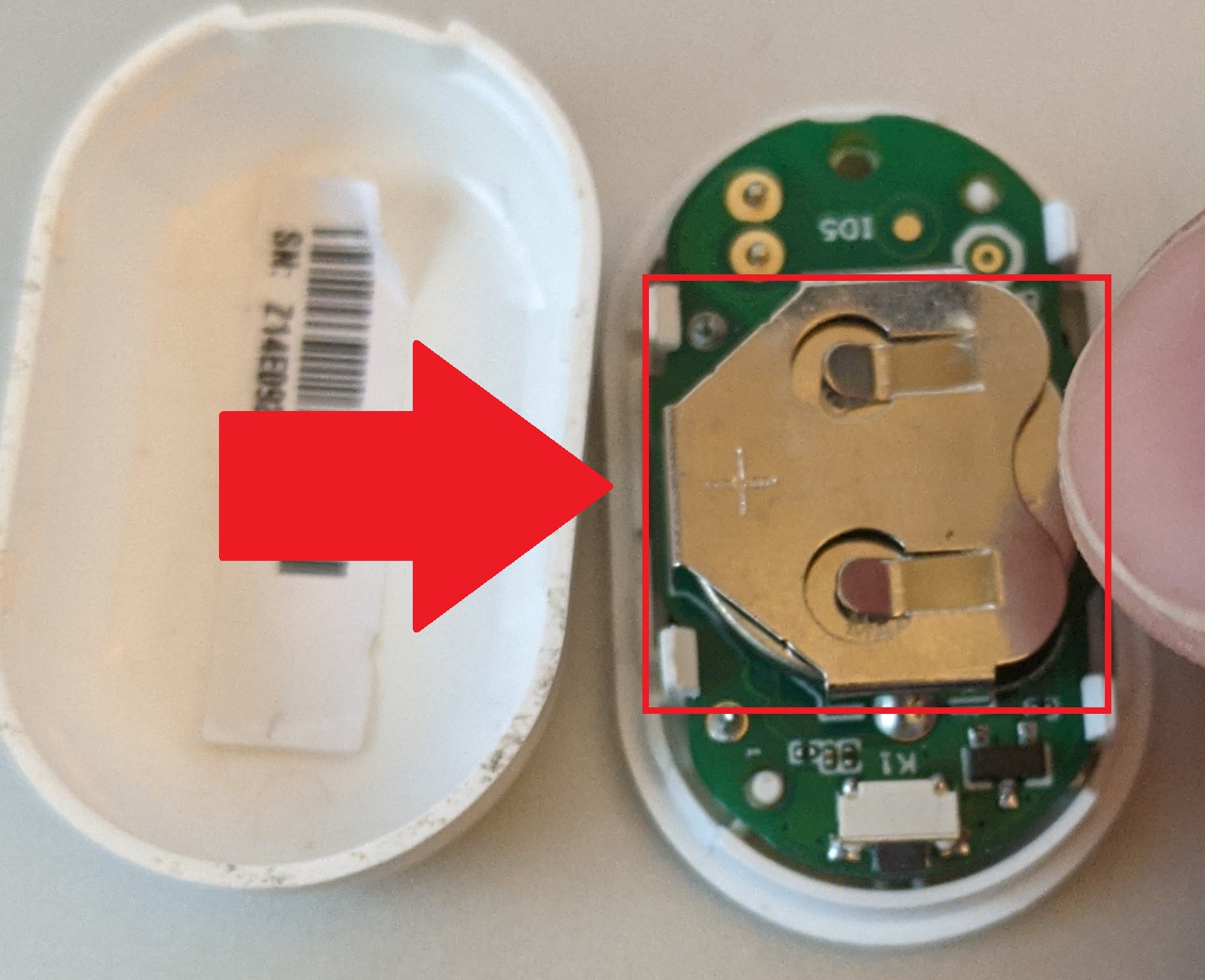 Step 3: Place the replacement CR1632 battery completely into the battery slot.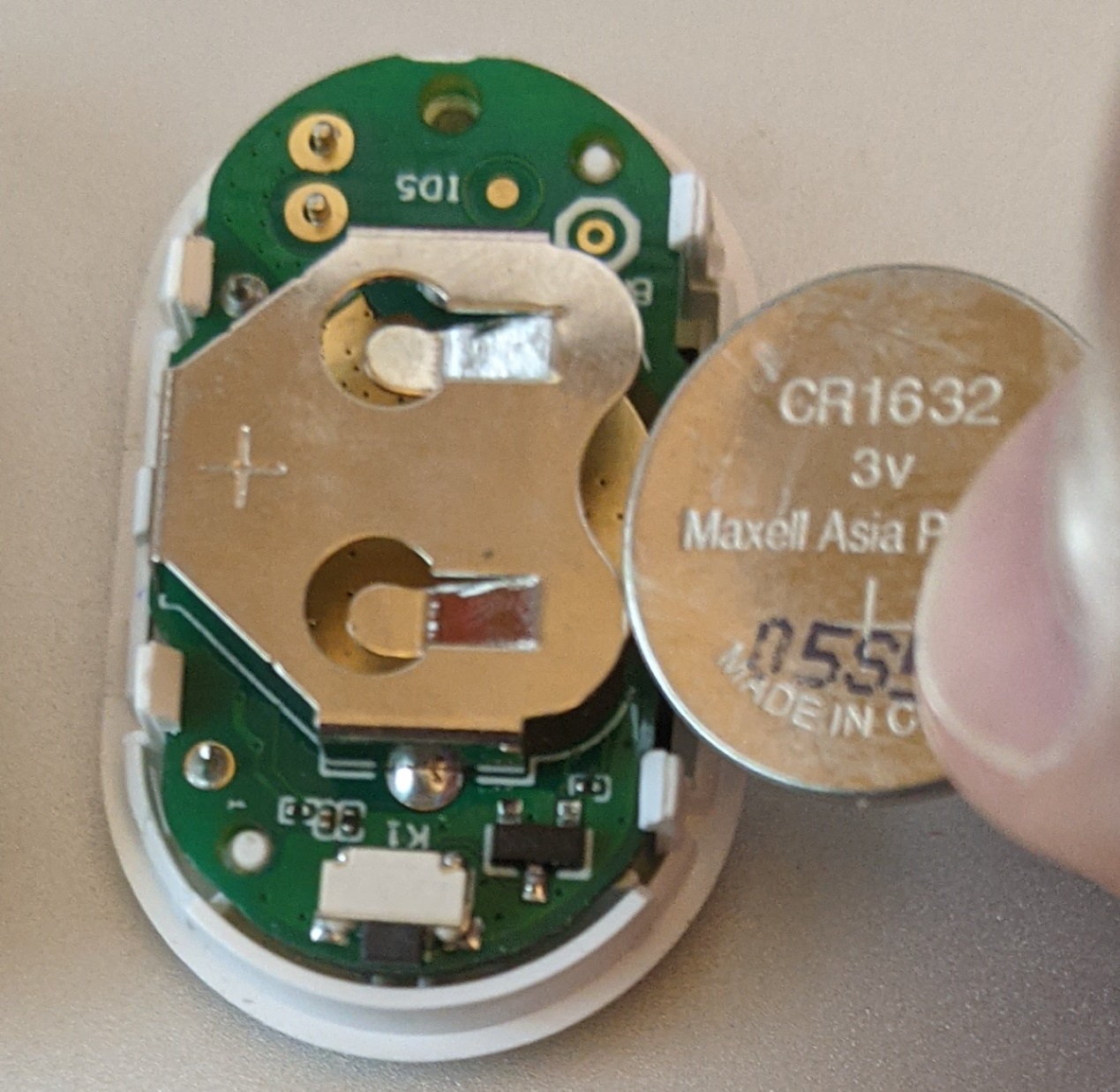 Step 4: Insert the sensor back into the casing and press it into place to secure the sensor into the casing.