How to Reset to Factory Reset a Camera Using the Web UI
Note: Using the Restore to Default Settings button directly from the web user interface of your device will not reset the admin password for your device. To reset the password, a physical, hard factory reset will have to be performed and can vary from model to model.
Step 1: Log in to the web user interface (Web UI) for your device. For more information on how to access the web UI for your device, click here
Step 2: In the web UI, navigate to, Setup>>System>>Default Settings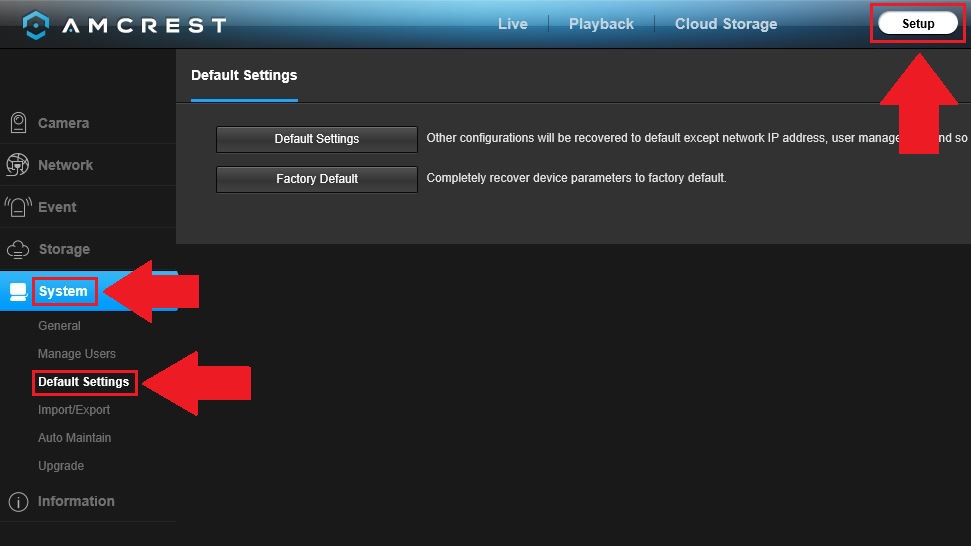 Step 3: Click on Factory Default.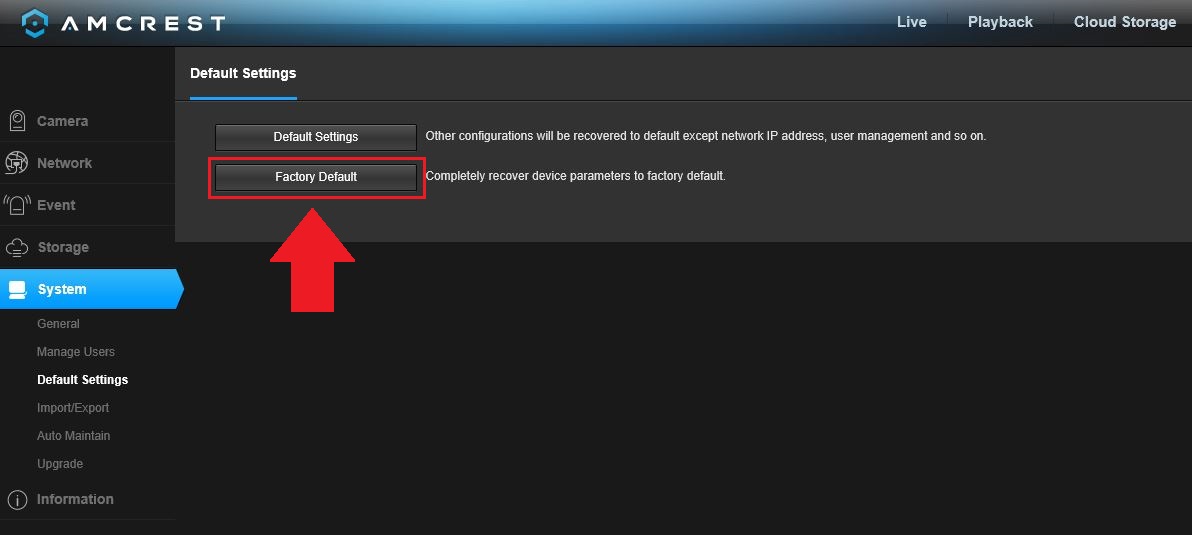 Step 4: A prompt will appear asking if you are sure that you would like to proceed with the factory reset. Enter the password for your camera and click Save to start the reset.