How to Setup Continuous Recording (ASH26)
The Amcrest ASH26 floodlight camera has the ability to continuously record to a microSD card. For more information on how to setup continuous recording for your device, please refer to the information provided below.
Step 1: Log into your Amcrest Smart Home account and select your camera from the devices menu. Then on the live view screen, tap on the Settings icon (

) to access the settings menu.
Step 2: Tap on Continuous Recording Schedule.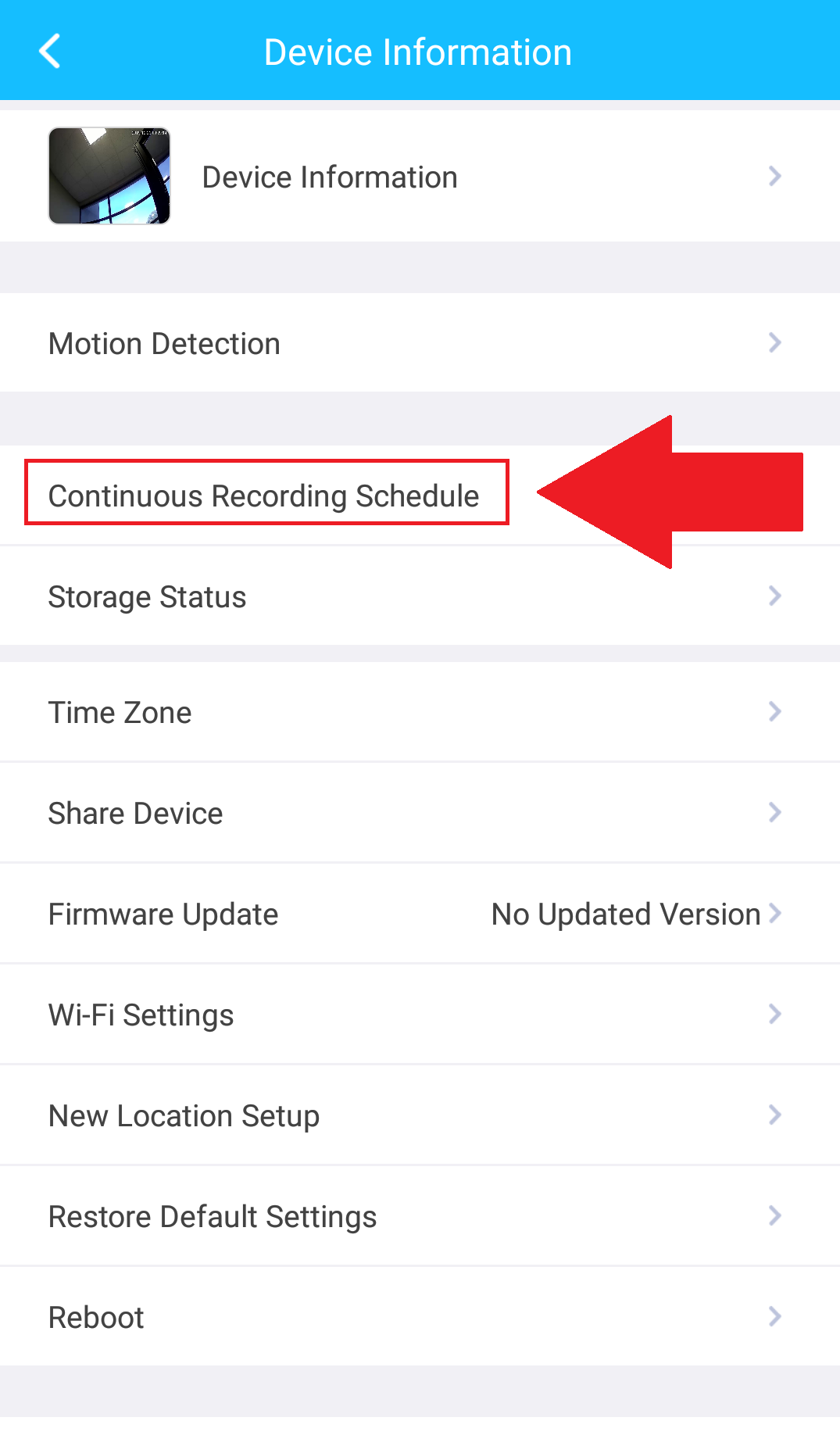 Step 3: Select the day you would like to configure.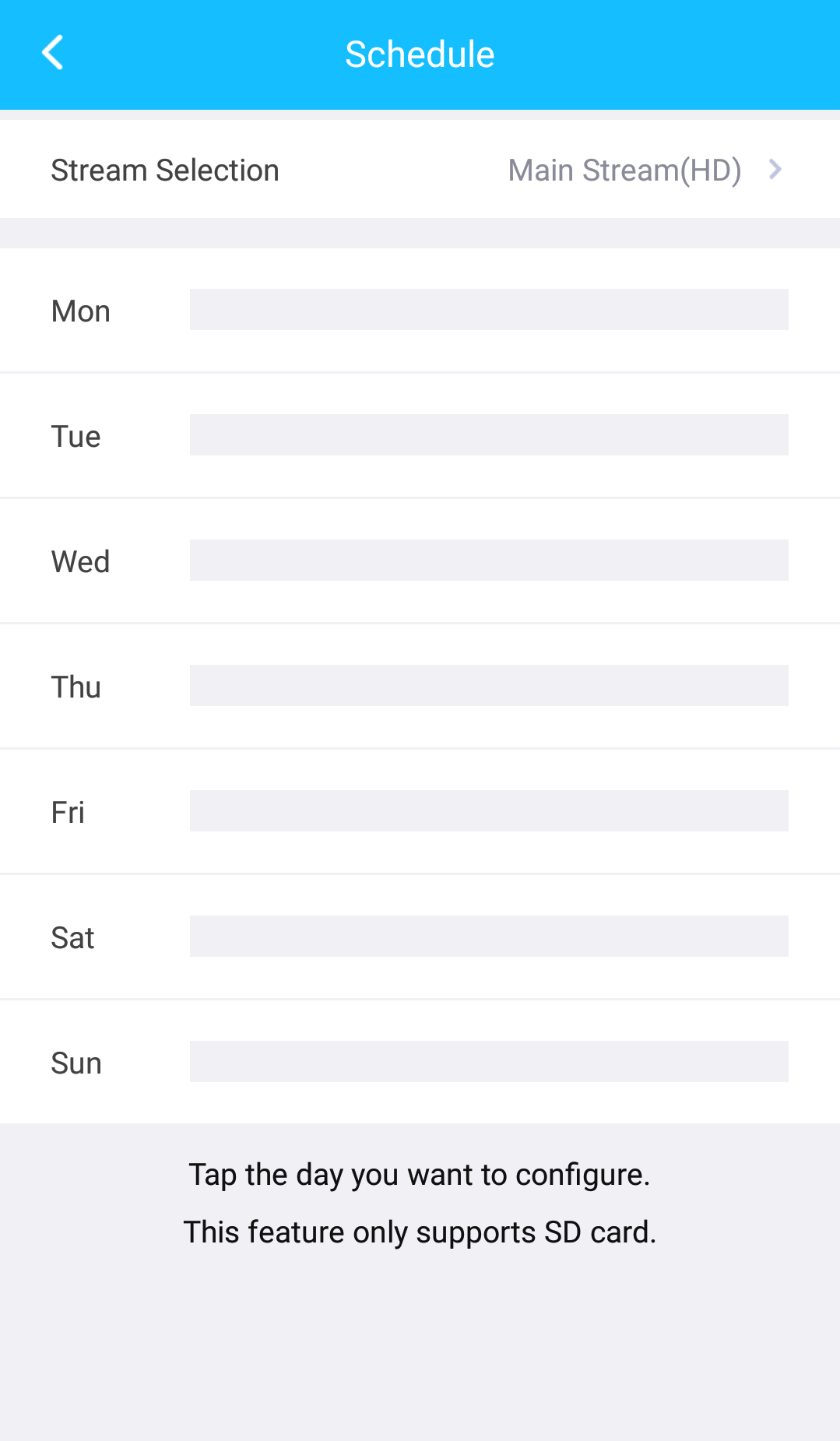 Step 4: Tap on the Repeat option to select which days you would like your schedule to apply.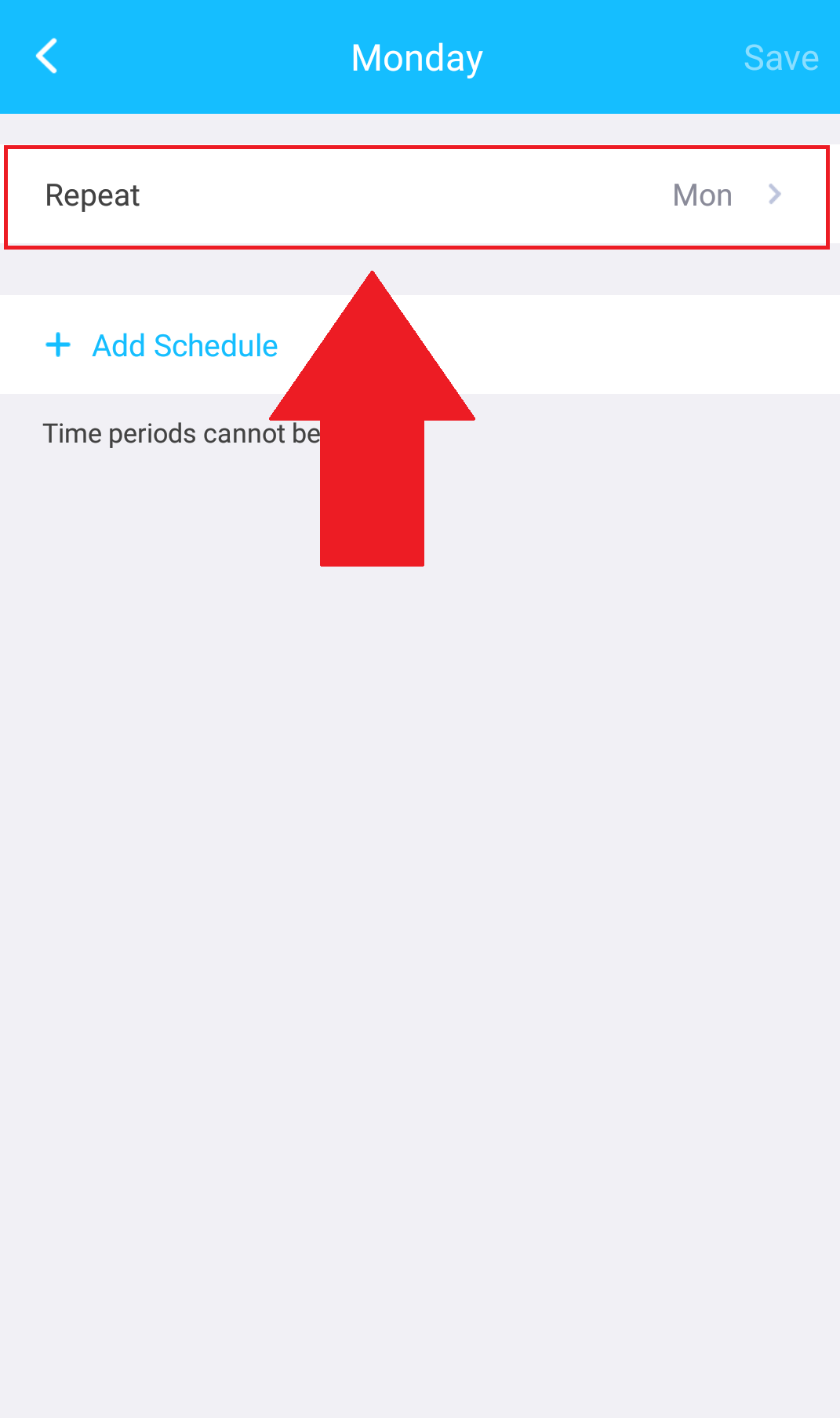 Note: If you want the schedule to apply to all days, select each day. Tap the back icon (

) to return to the previous menu.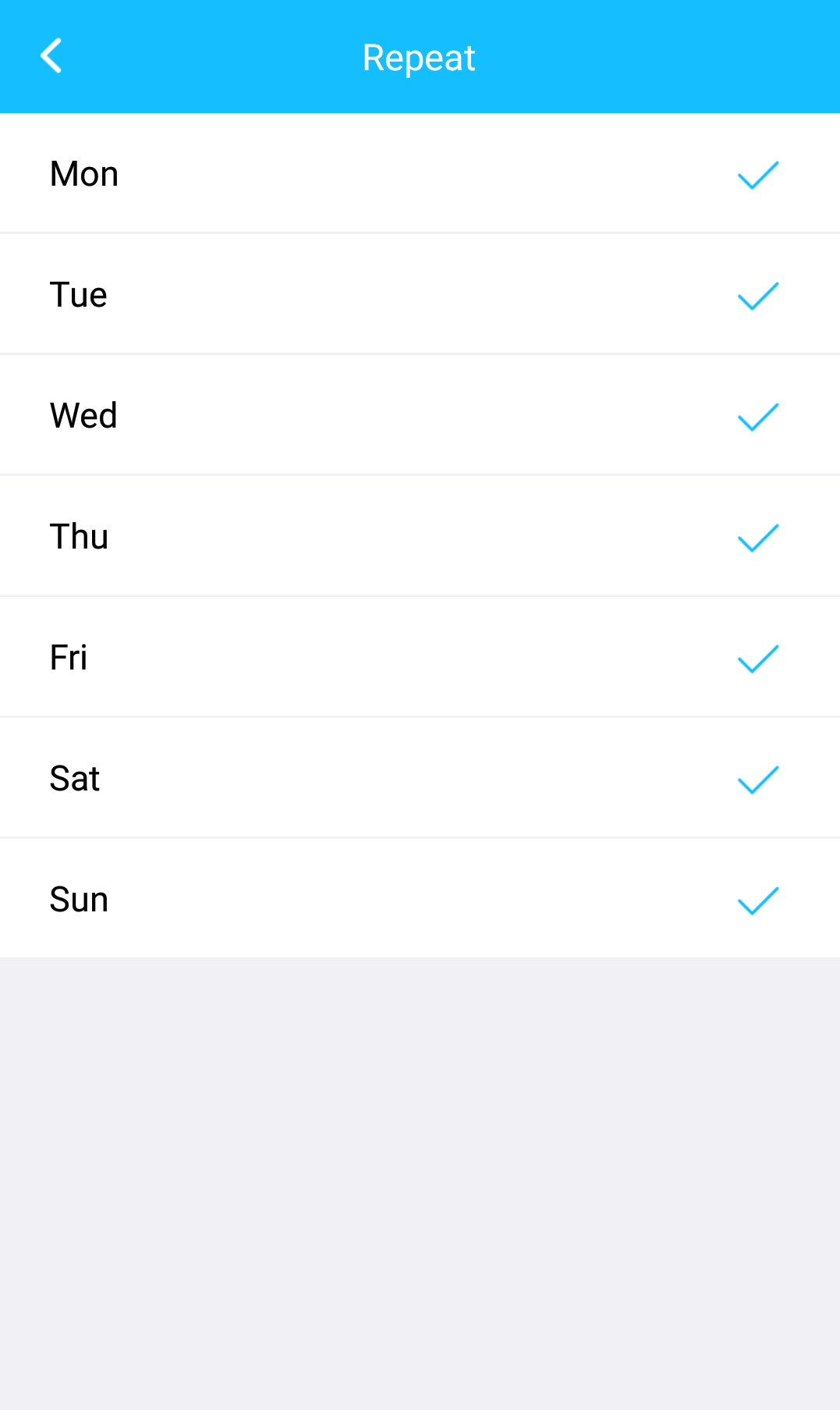 Step 5: The days of the week selected will be displayed in the Repeat field. Tap on Add Schedule.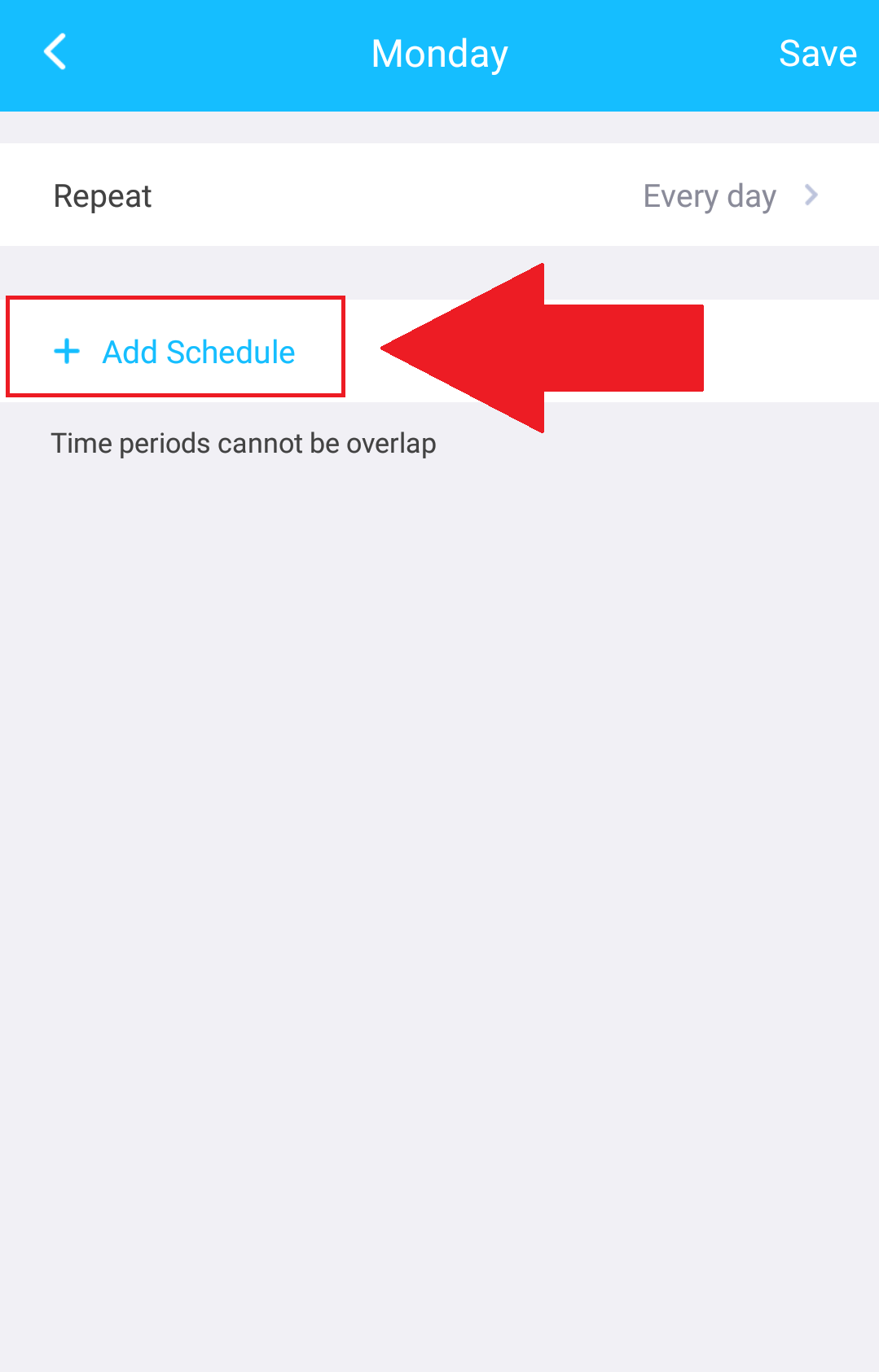 Step 6: Tap on Start Time to set a start time for your schedule. The default start time will be 00:00 which is midnight. In this example, we will want a continuous recording schedule to start at 6 am (0600).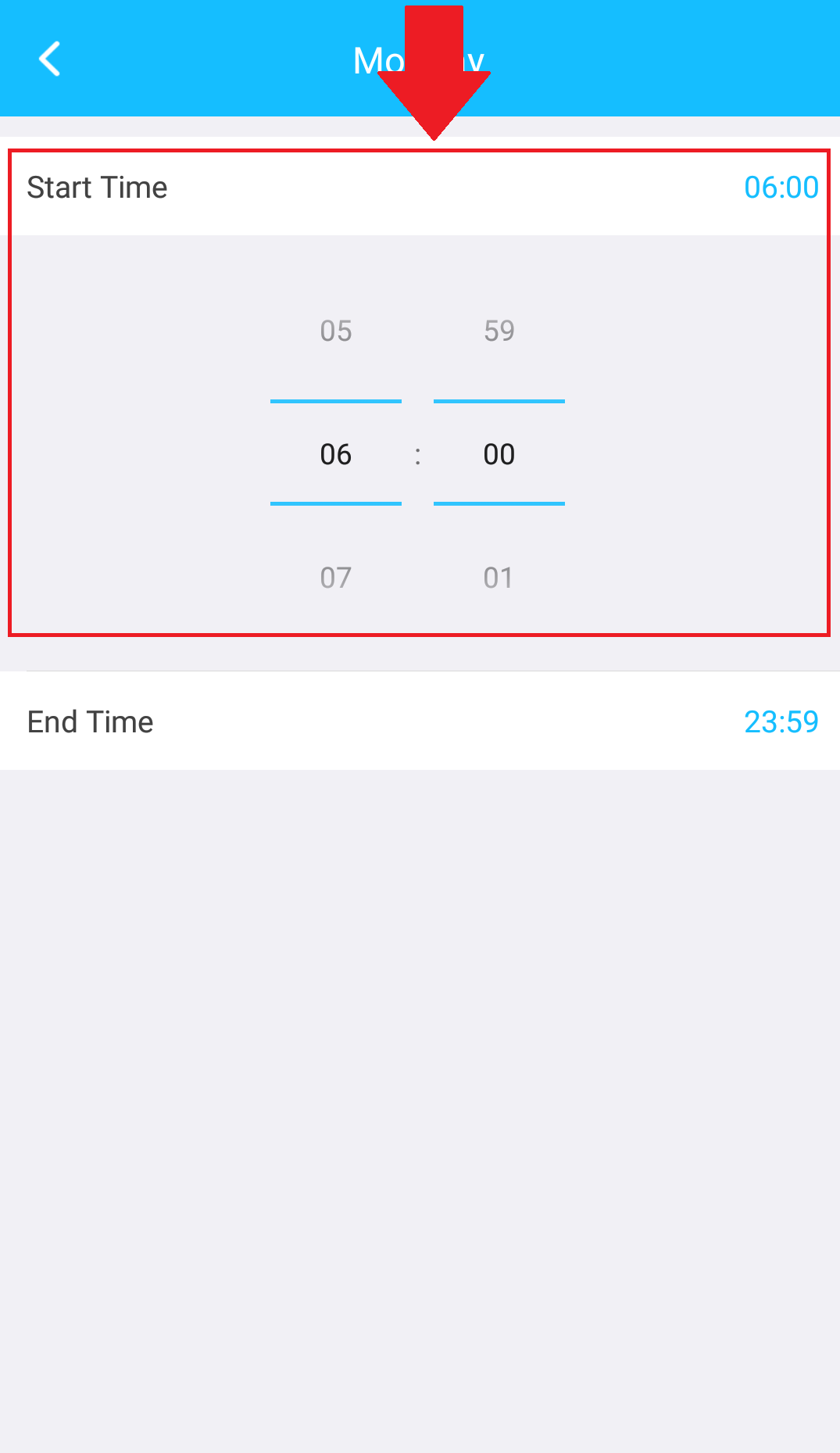 Step 7: Tap on End Time to set an end time for your schedule. The default end time will be 23:59 which is 11:59 pm. In this example, we will want the continuous recording schedule to end at 18:00 (6 pm).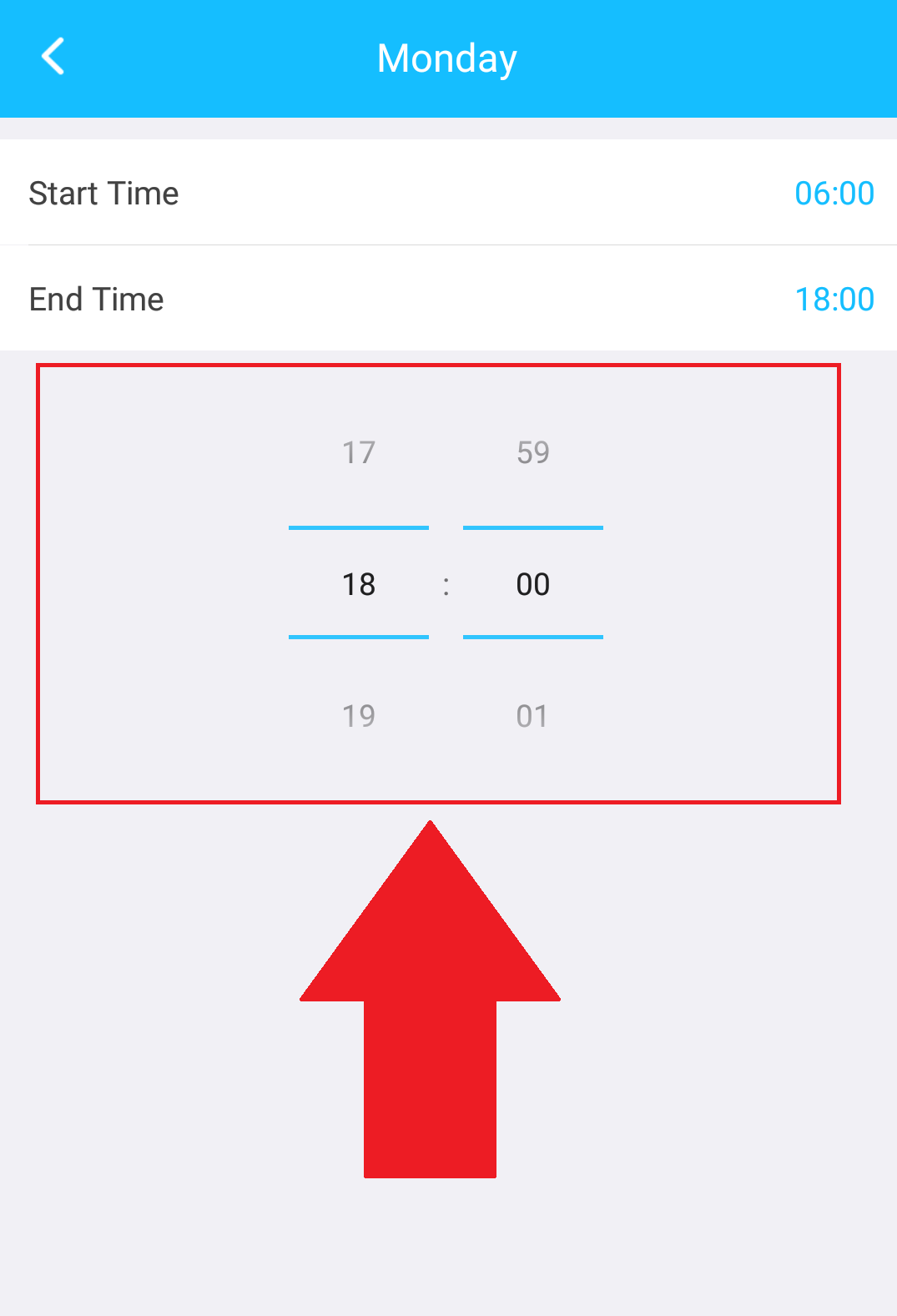 Step 8: You will notice the schedule is now applied to the days selected. Tap Save to save your schedule.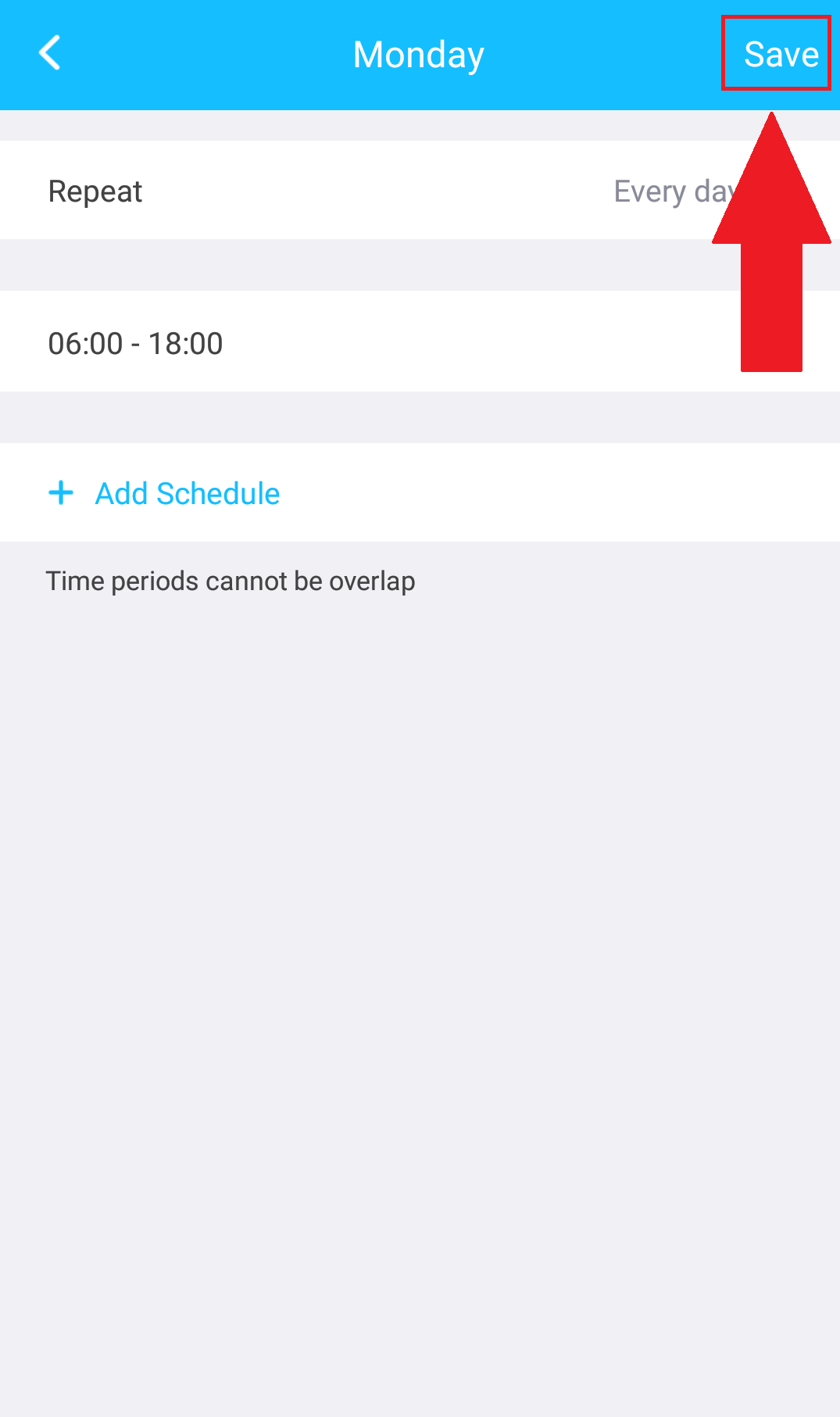 The scheduled continuous recording schedule will be applied to your device and will be displayed in the Schedule menu.