How to Use Playback on the Amcrest View Pro App.
The Amcrest View Pro app allows you to playback any motion detection, continuous recording, or even smart events if you have an Amcrest AI camera connected. Please note, the Amcrest View Pro app cannot view recordings from any PC-NVR, FTP/NAS devices, etc. The playback option in the Amcrest View Pro app is only used for viewing NVR/DVR and MicroSD card recordings that are stored on the device. For more information on accessing playback in the Amcrest View Pro app, please refer to the information provided below.
Accessing Playback
Step 1: Open the Amcrest View Pro app and click on the menu icon.
Step 2: Click on Playback.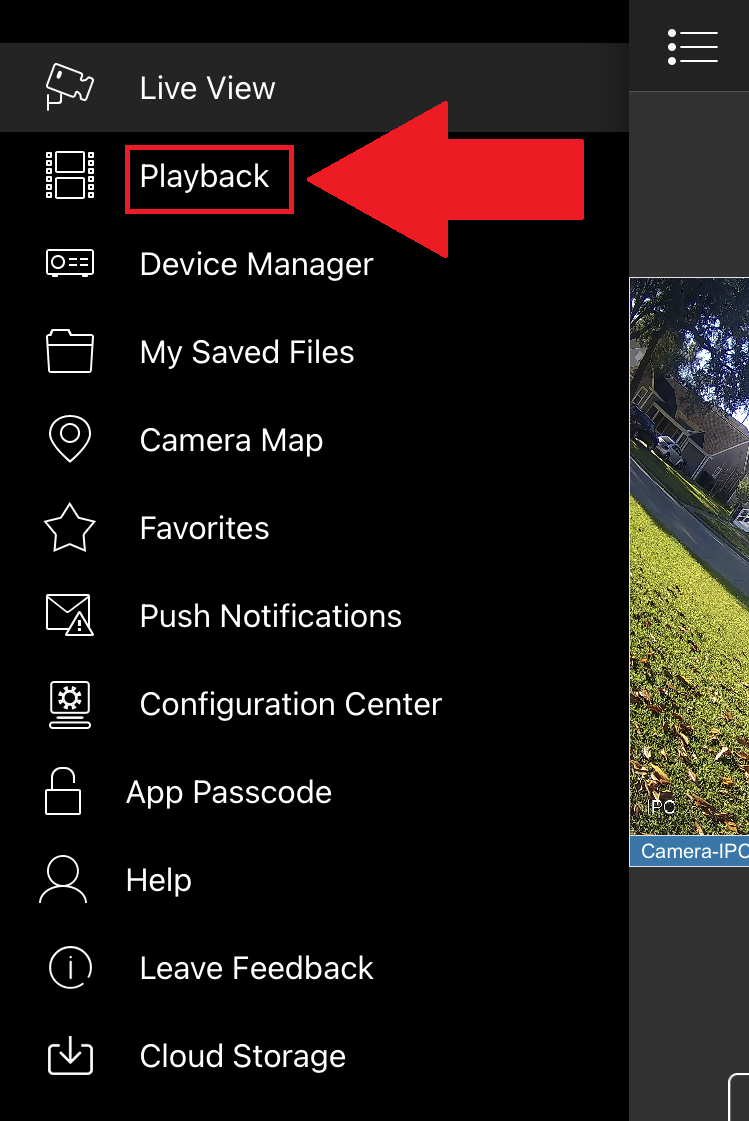 Step 3: Tap on the (+) icon in the window you wish to view to access the device.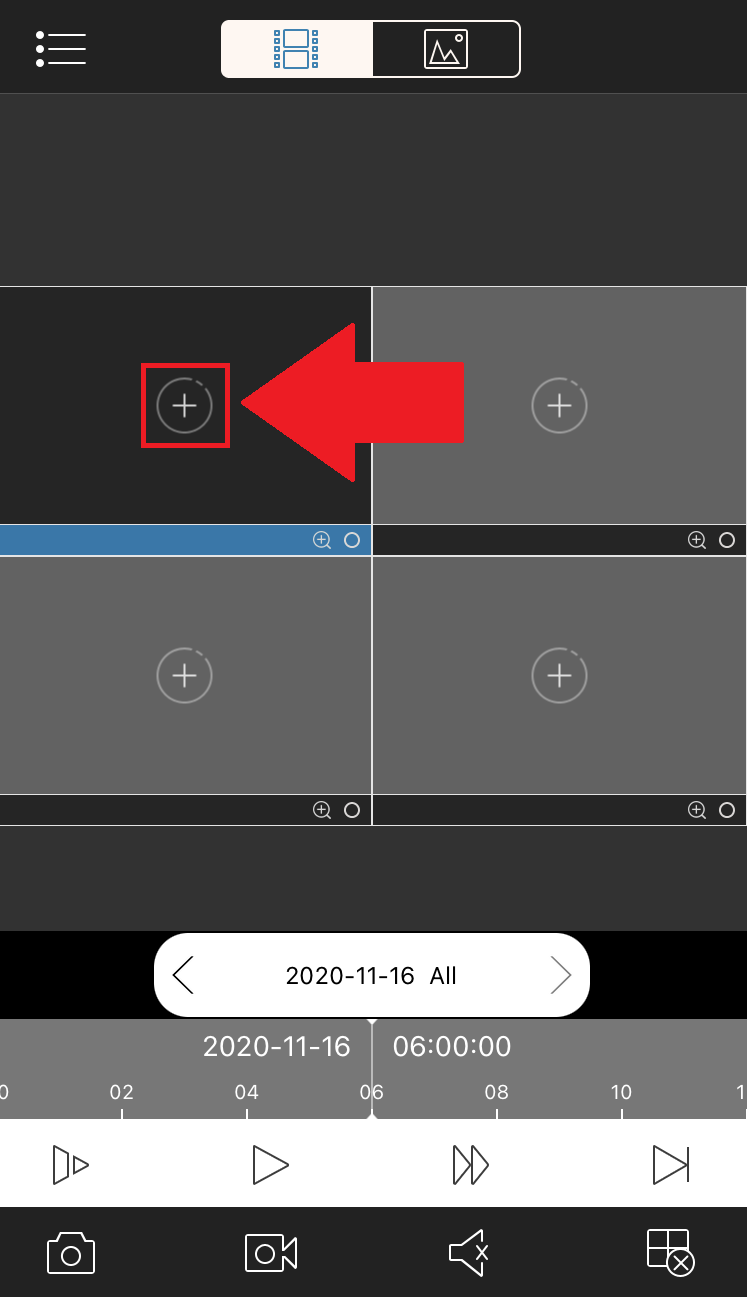 Step 4: Tap on the device you would like to access to import its playback contents into the interface.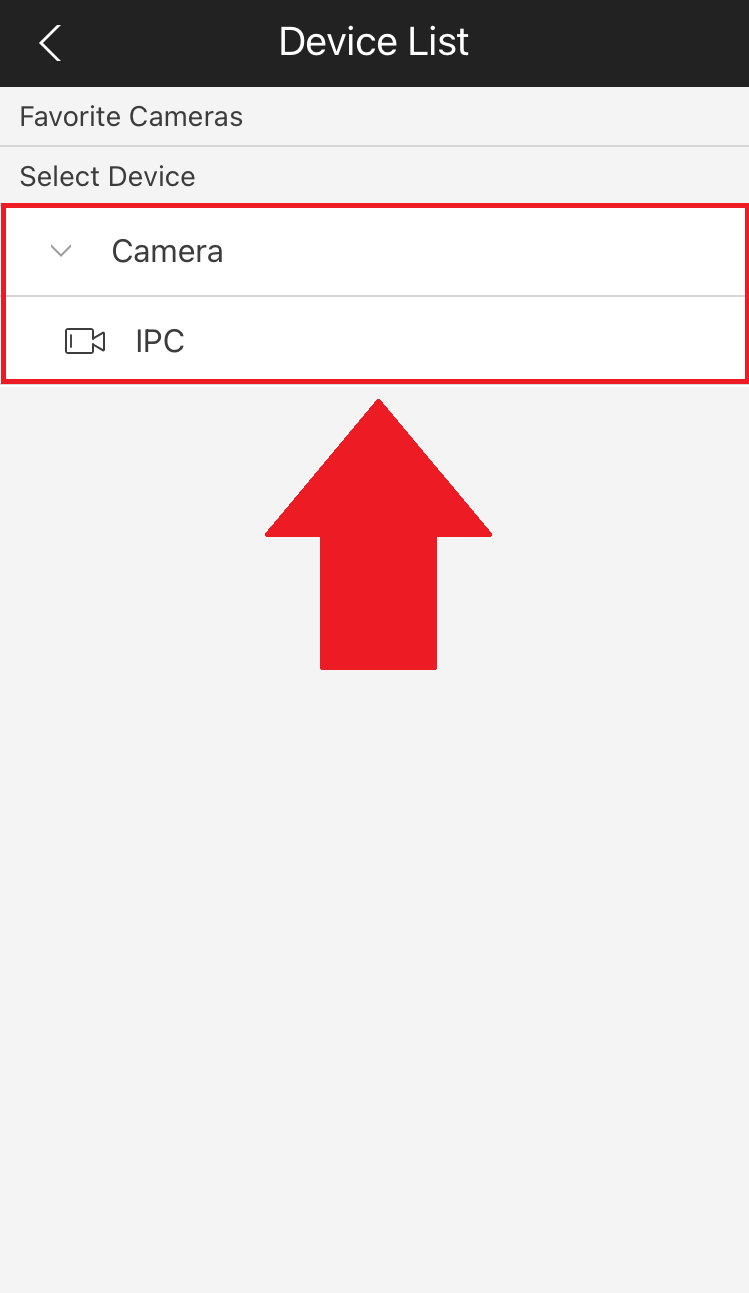 Step 5: The events stored on the device will be displayed in the timeline. You can use the slider on the timeline to scroll through specific times in which the events have occurred.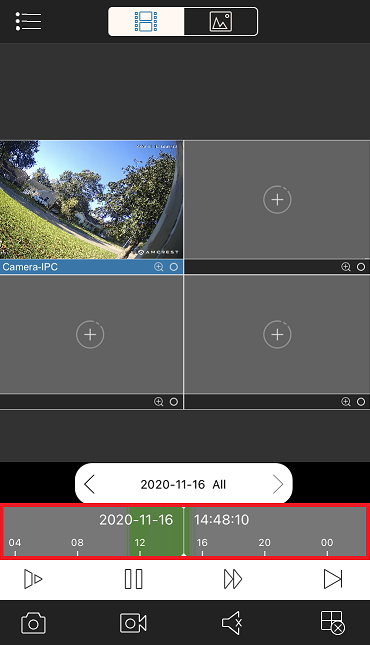 Please note, if you are using the Amcrest View Pro on iOS it will only be able to search recordings from the last 24-hours. This is due to the limitation of iOS and does not reflect the a limitation with your Amcrest device.
To view recordings from other days or to filter between different recording types (Regular (continuous, alarm, motion, smart) tap on the calendar option.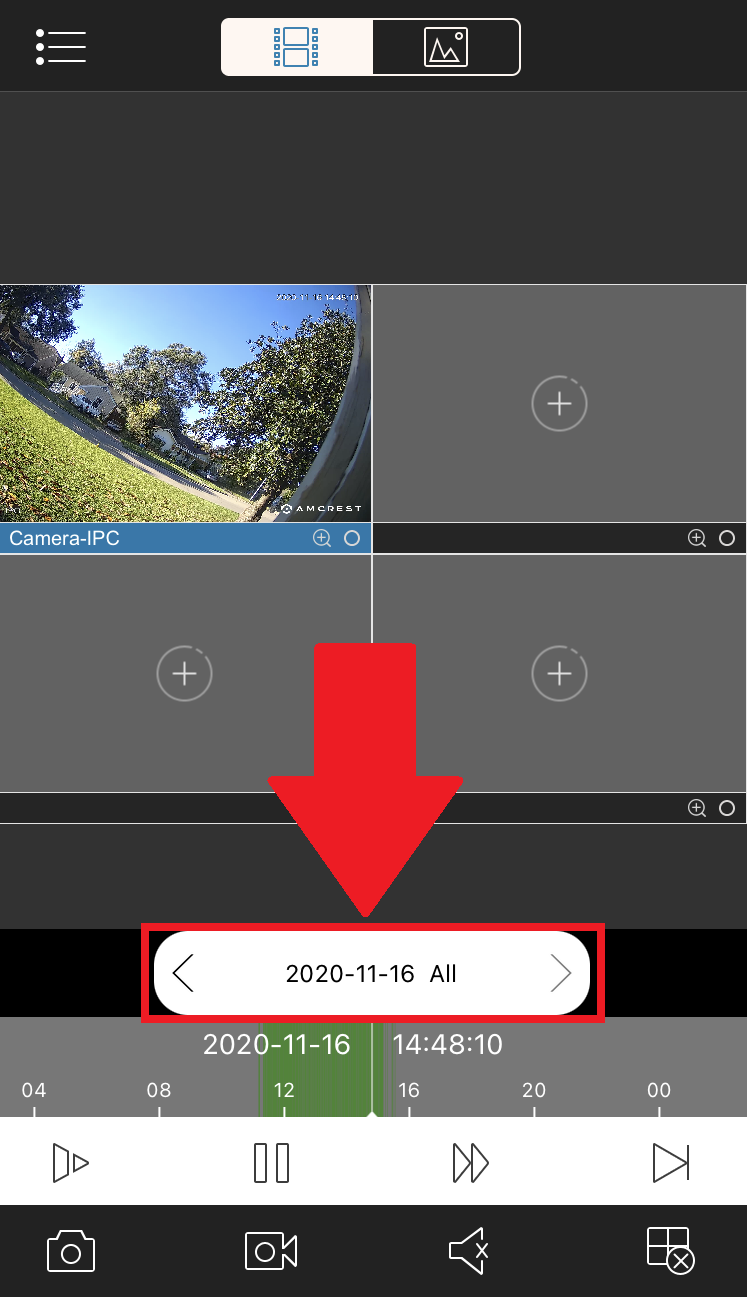 If a recording type for a specified day is available, the day in the calendar will be highlighted indicating recordings are available for playback. Tap on the day you wish to view and click OK to load the recordings in the interface.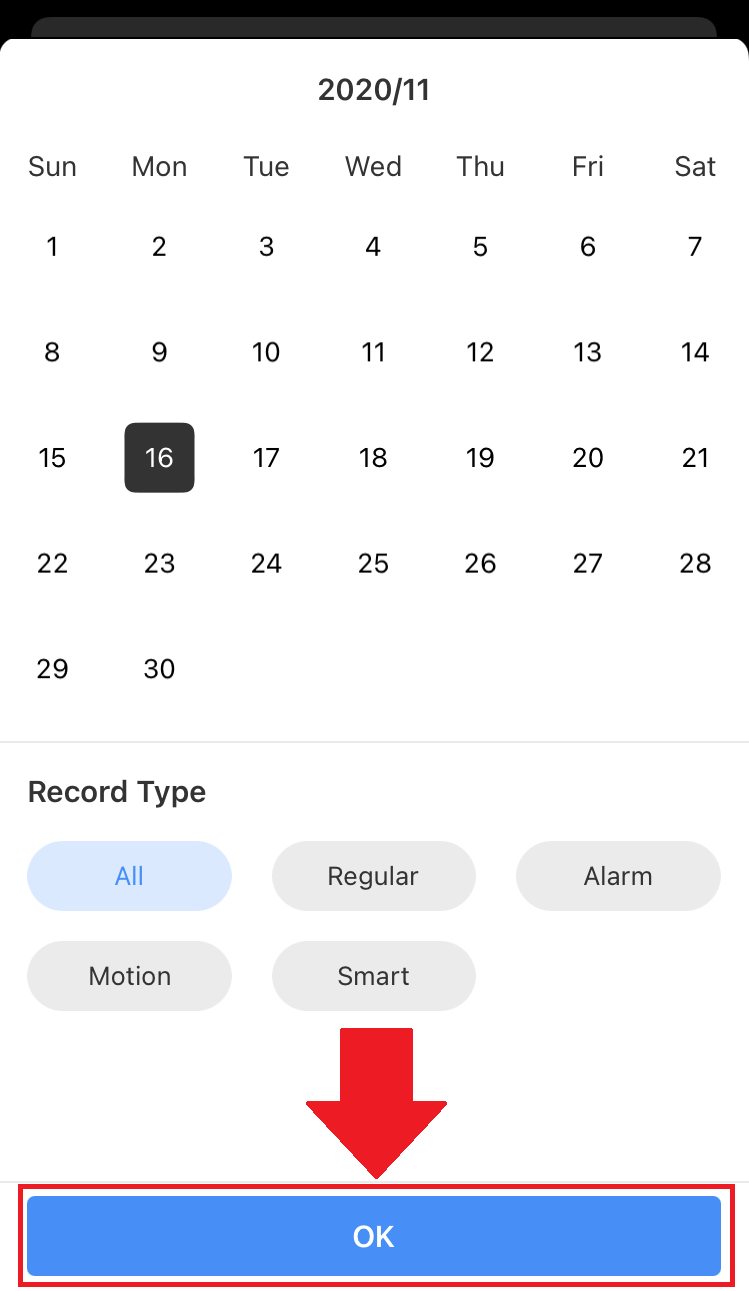 You will then be able to view the specified recording in the playback interface of the app. For more information on the options provided in the playback menu, please refer to the table provided below.
| | |
| --- | --- |
| Icon | Explanation |
| | Slow Motion - Plays a selected recording in slow motion. To return to regular speed, pause the recording, tap the forward icon, and tap play. |
| | Play/Pause - Plays the recording in regular speed. Once tapped, a pause button will be displayed which will pause the recording if needed. |
| | Fast Forward - Use this option to fast forward a recording while it is being played. To return to regular speed, pause the recording, tap the forward icon, and tap play. |
| | Forward - Use this option to skip a recording block. A recording block refers to the length of the recording |
| | Snapshot - Use this option to take a snapshot of the recording. Please note, all snapshots can be viewed in the My Saved Files folder in the snapshot interface ( ). |
| | Record - Use this option to take a video of the recording. Please note, all manual video recordings will be stored in the My Saved Files folder in the videos interface ( ). |
| | Audio - Use this option to listen to audio from a recording. Please note, this is only applicable if the recording originally has audio enabled. |
| | Close a Window - Use this option to close a window or multiple windows while viewing a recording. |