How to Use Privacy Mode (IP2M-841-V3)
Privacy mode allows the camera to physically retract which hides the lens of the camera. This feature can be enabled using the Amcrest View Pro app. For more information on how to use privacy mode, please refer to the information provided below.
Step 1: Log into your Amcrest View Pro and access your camera.
Step 2: On the live view screen, use your finger to scroll the bottom carousel over to locate the Privacy Mode icon (

).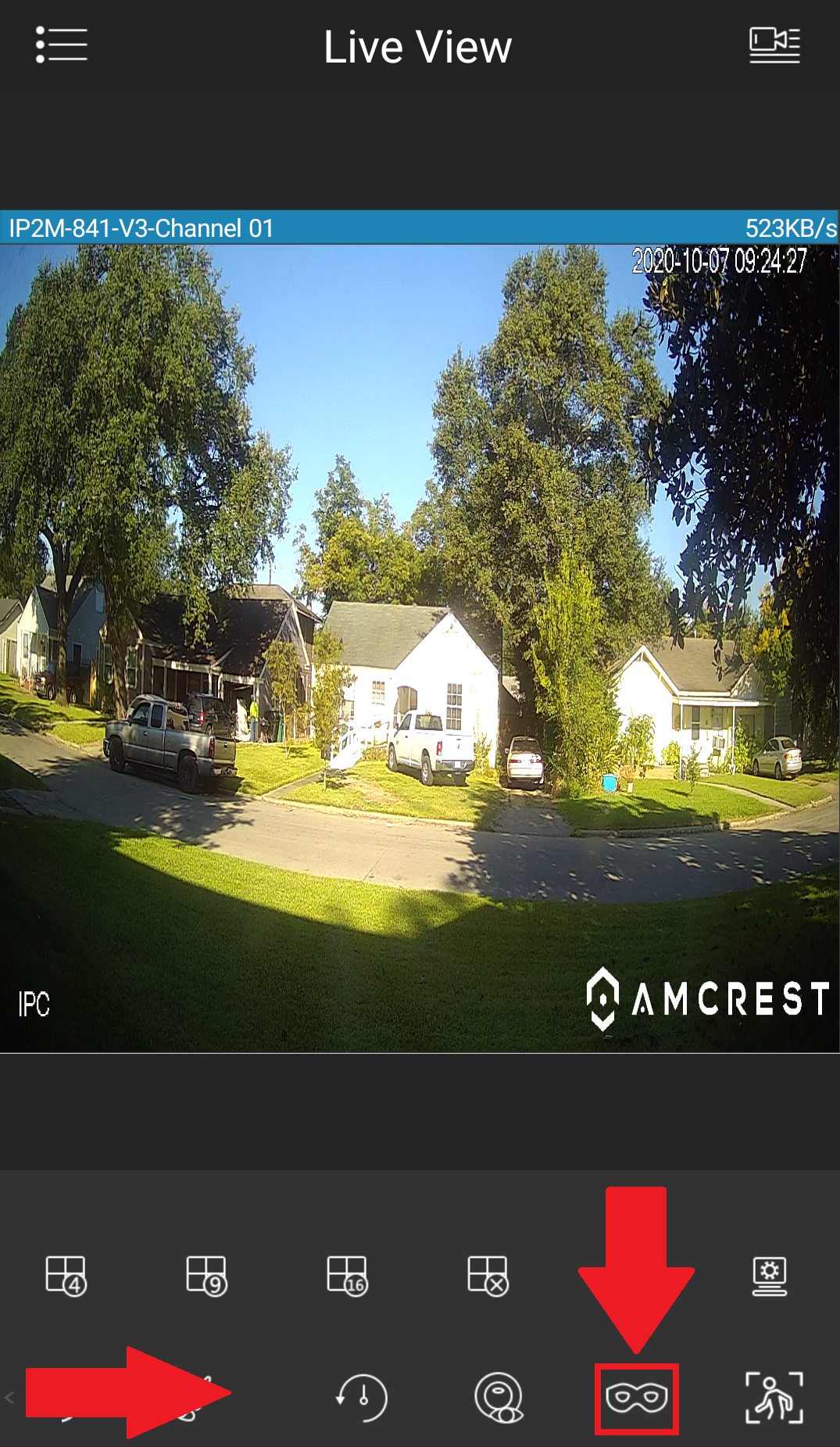 Step 3: Tap the Privacy Mode icon to enable the feature. Once enabled, the lens of your camera will retract and a privacy mode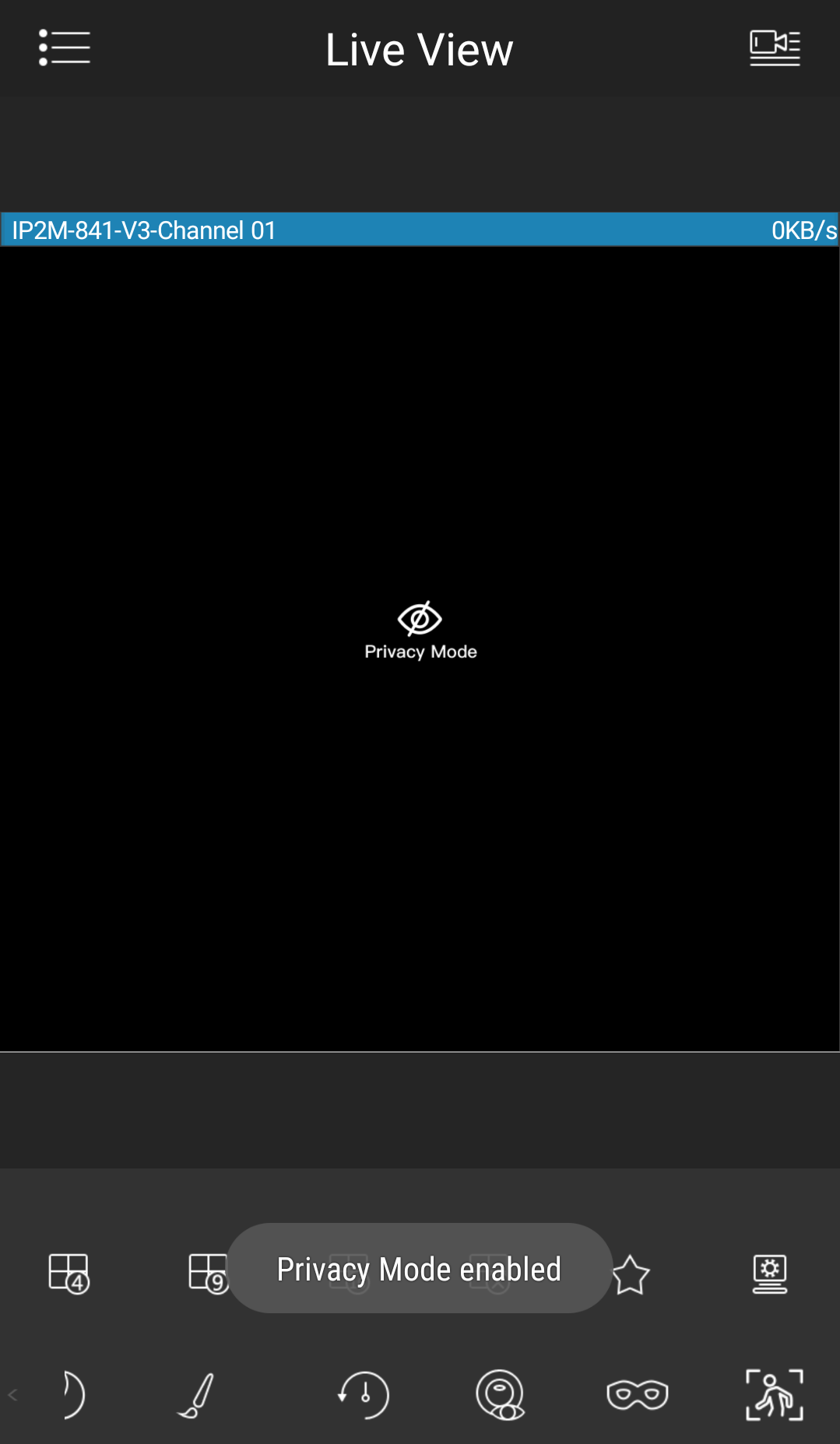 To disable privacy mode, tap on the privacy mode icon again, the lens will raise and the live view will be displayed on the screen.