How To Use Auto Tracking (IP2M-841-V3)
Auto tracking is a built-in AI feature that allows your camera to automatically track a moving object once it has been detected by the camera. For more information on how to set up Human Detection, please refer to the information provided below.
Step 1: Log into your Amcrest View Pro and access your camera.
Step 2: On the live view screen, use your finger to scroll the bottom carousel over to locate the Auto Tracking icon (

).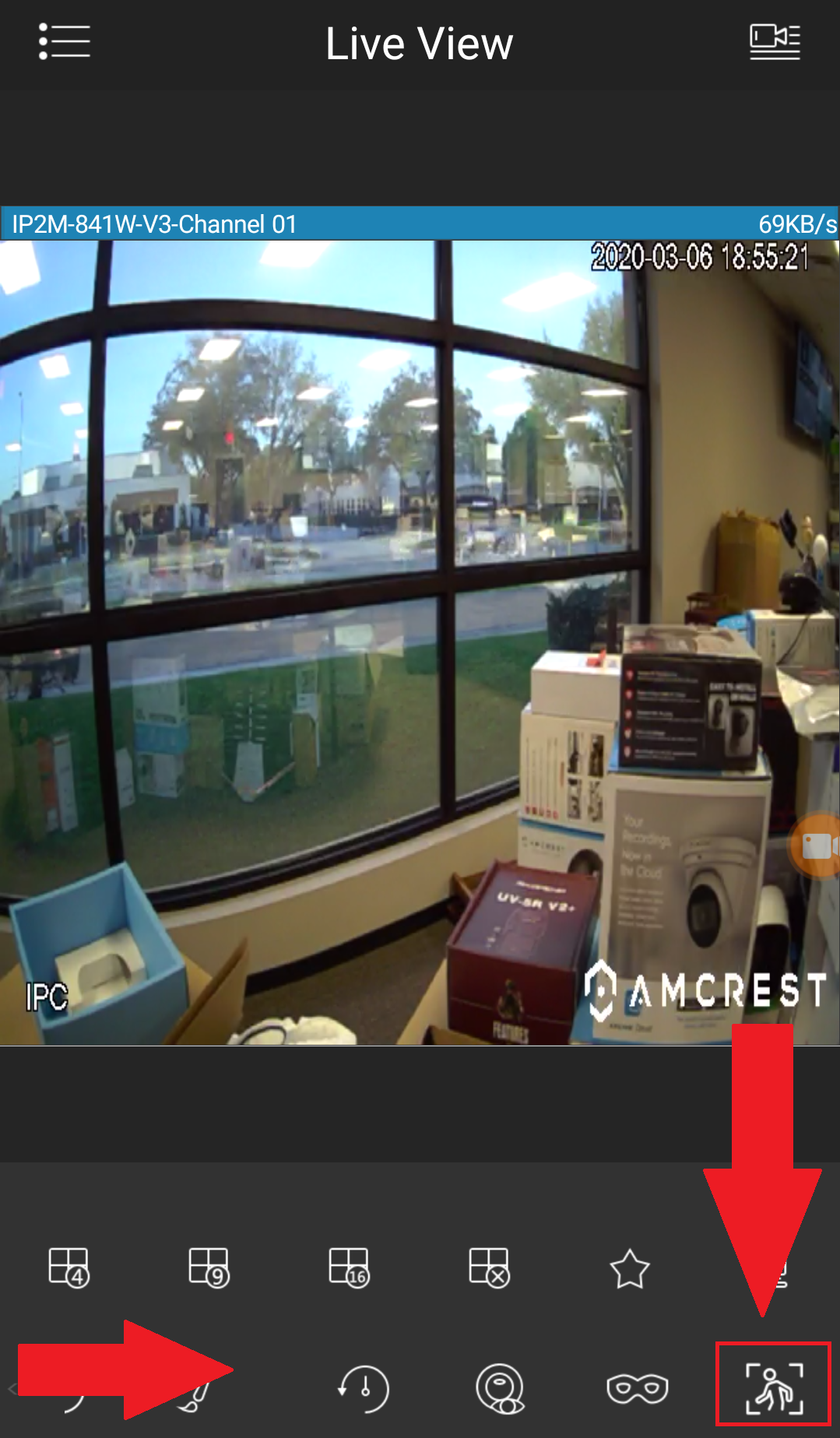 Step 3: Tap the Auto Tracking icon to enable the feature. Once enabled, all motion detected will trigger the camera to pan and tilt based on the movements it is detecting.