Why Is the Microphone on the Webcam Not Working?
The webcam has a built-in microphone that should be enabled by default. However, if the microphone on the webcam is not working properly, please verify the device is being properly recognized by the computer. For more information on how to verify if the webcam is connected, click here.
Note: The webcam does NOT have its own software and requires a third party software to function.
Before proceeding, please ensure you are using the most up to date version of the software you are using to view your camera.
If the microphone is still not working in your software, please refer to the information provided below.
For Windows Users
Step 1: Access the Computer Management menu on your computer and click on Device Manager. In the Device Manager menu, click on the Audio inputs and outputs drop down menu and ensure the Microphone (USB 2.0 Camera) driver is visible.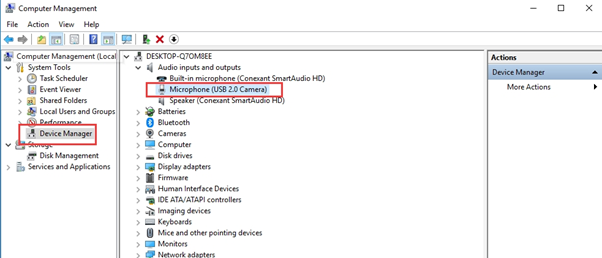 Step 2: Navigate to the software you are using and access the Settings menu to verify the software is registering the microphone.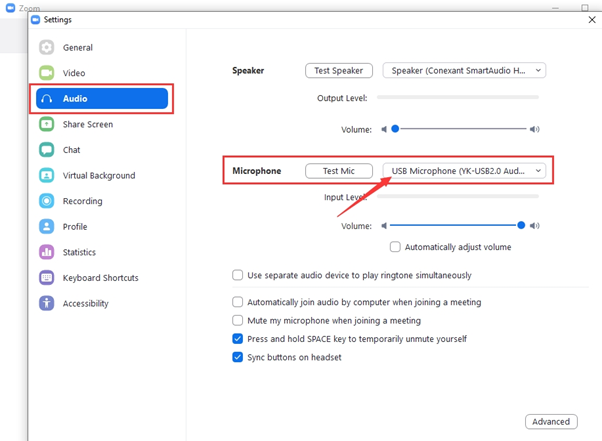 Step 3: If your computer is operating on Windows 10, please go to Privacy Settings on your computer. Refer to the picture below to enable "Allow desktop apps to access your camera".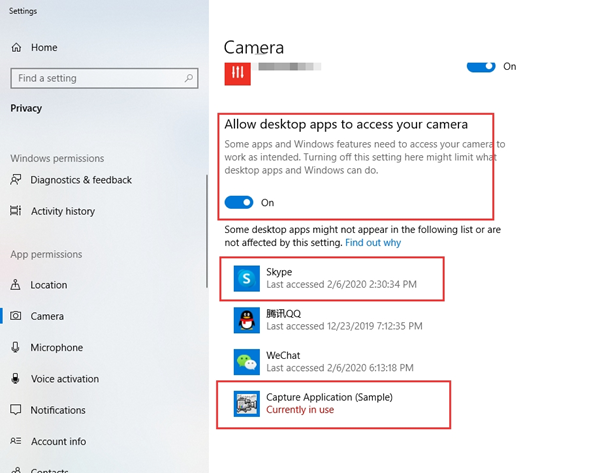 Also, there are similar settings for the microphone. Please refer to pictures below.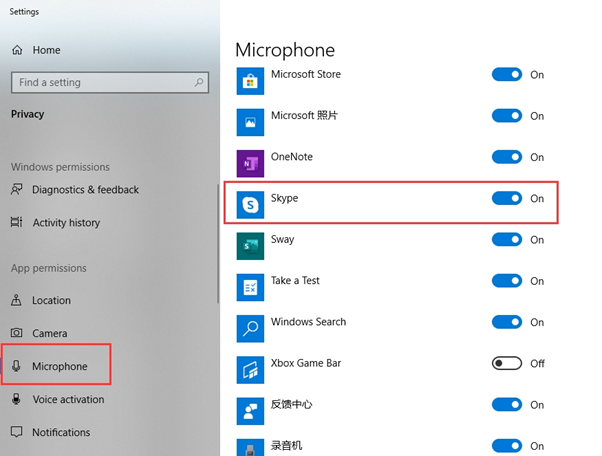 Check if the microphone is set to mute on the software you are using
Make sure the input level on the microphone is adjusted to max on the software.
Check if the security software on your computer is blocked using an external device.
Note: If the software you are using has these features, please set it to allow using external devices.
If all above steps do not work, please go to "Computer Management" and access the "Device Manager" and locate the "USB Camera". Right click on it and select "Uninstall device" to uninstall the webcam. Please refer to picture below.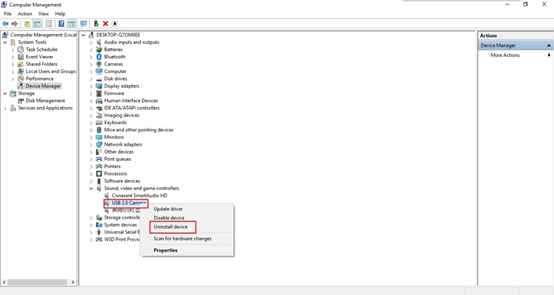 After this is done, unplug webcam from USB port and plug it back in. The webcam will be automatically installed with a new driver. Once this is finished, open the software and follow the above steps again to check if the microphone works.