How to Resolve a Blank Screen Issue (AWC201-B)
If the screen becomes blank after covering the lens, such as using the privacy cover, the issue can be resolved by directly upgrading the firmware. It is highly recommended to keep your camera up to date at all times while in use.
Please note, this method is only for AWC201-B using the HD264 webcam USB driver chipset. This fix is only for Windows.
Using this fix with any other models or chipsets will cause the camera to be damaged or unusable.
Step 1: Insert the webcam into a USB port on your computer and verify the appropriate driver is being registered. As previously stated, the correct driver name should be "HD264 Webcam USB". Please ensure to only use the driver named "HD264 Webcam USB" for this process. Using another driver may result in damage to the device that you are attempting to upgrade.
To confirm the correct driver name, navigate to Computer Management and click on Device Manager. In the Device Manager, click on the Sound, video and game controllers menu and verify the correct driver is being read by your computer.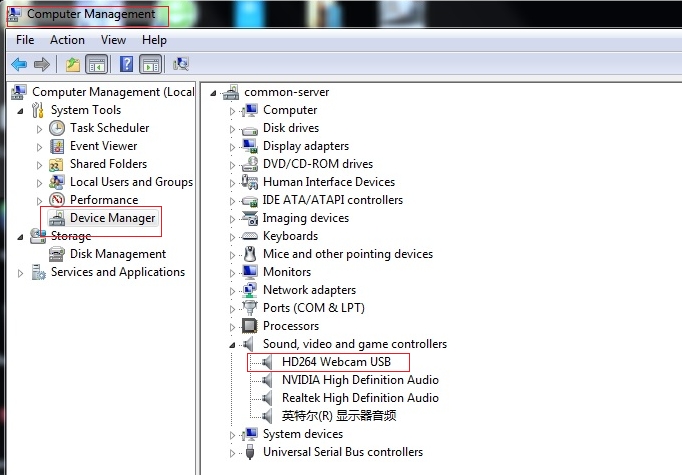 Note: Please make sure no applications like skype/wechat/amcap are being used by your webcam before upgrading the firmware.
Step 2: Download, unzip, and launch the upgrading tool (USB_XU_BurnerAP.exe). To download the upgrading tool, click here.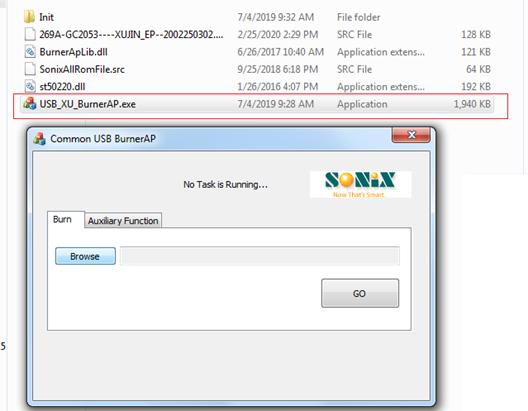 Step 3: Download the firmware file for your webcam. To access the latest firmware for your webcam, click here.
Step 4: Click on Browse in the upgrading tool and locate the firmware file that was recently downloaded. The firmware should be a .src formatted file named "5262-GC2053-(HD264-Webcam-USB)-2005200301-Black Screen issue" and load the file into the interface.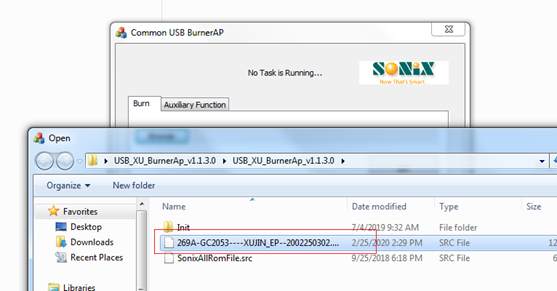 Step 5: Click GO in the interface and allow the device to upgrade. Click OK once the firmware has been successfully upgraded.