How To Setup AI Events (AI NVR)
The features listed in the AI menu include Face Detection, Face Recognition, IVS, People Counting and Heat Map. The NVR allows you to access stored AI events via a Smart Search, option located in the AI menu, or via the playback menu depending on which feature is being used in the system. Certain AI features such as, face recognition, heat map or other related features may only be available to view via the AI Smart Search menu. Some features may only be available if the camera you are using supports those specific AI functions. To begin setting up AI events, click on the AI option available in the main menu.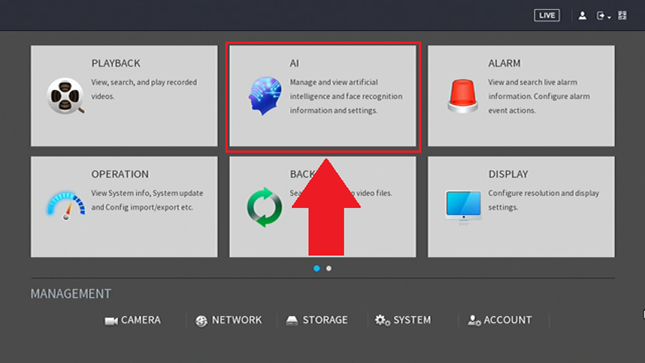 Note: For more information on using non-AI cameras with AI NVRs, click here.
Set a Smart Plan
A smart plan acts as the "master switch" for all AI features. A Smart Plan may not be available if using AI features with a non-AI camera. AI features such as IVS and Heat Map can be used simultaneously, however, Face Detection and People Counting will have to be used separately. A smart plan must be enabled for an AI feature to be activated.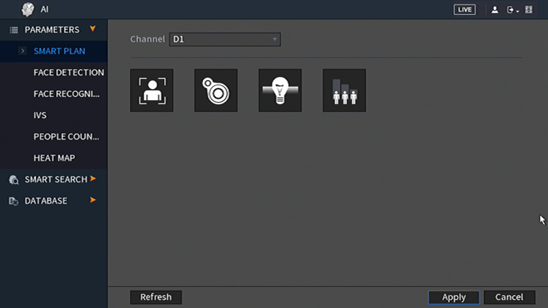 How To Setup and Use AI Features