Modifying Floodlight Settings (ASH26)
Floodlight settings help to control and modify the floodlight option built-in on your device. The floodlight settings can only be modified using the Amcrest Smart Home app. For more information on how to modify floodlight settings, please refer to the information provided below.
Log into the Amcrest Smart Home app then on the live view screen, tap on the Settings icon.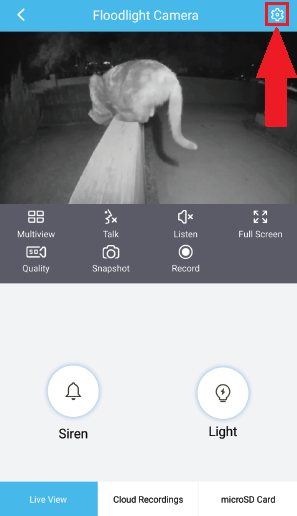 In the Settings menu, tap on Floodlight Settings.
By default, the mode of the floodlight is set to "Motion-Activated". There are 3 different modes that can be used, Motion Activated, Manual, and Schedule Mode. Manual mode will allow the floodlight to only turn on manually by activating the floodlight using the Light button on the live view screen. Schedule mode will allow you to set a schedule that will allow the light to only be activated during the specific times of day set by the user.
Light Sensor
The light sensor prevents the floodlight from turning on if there is an influx of light (such as daylight). By disabling this option the light will always turn on when a motion is detected by the IR lights on the camera. It is recommended to keep this option enabled as the floodlight to turn on if there is already enough light to function.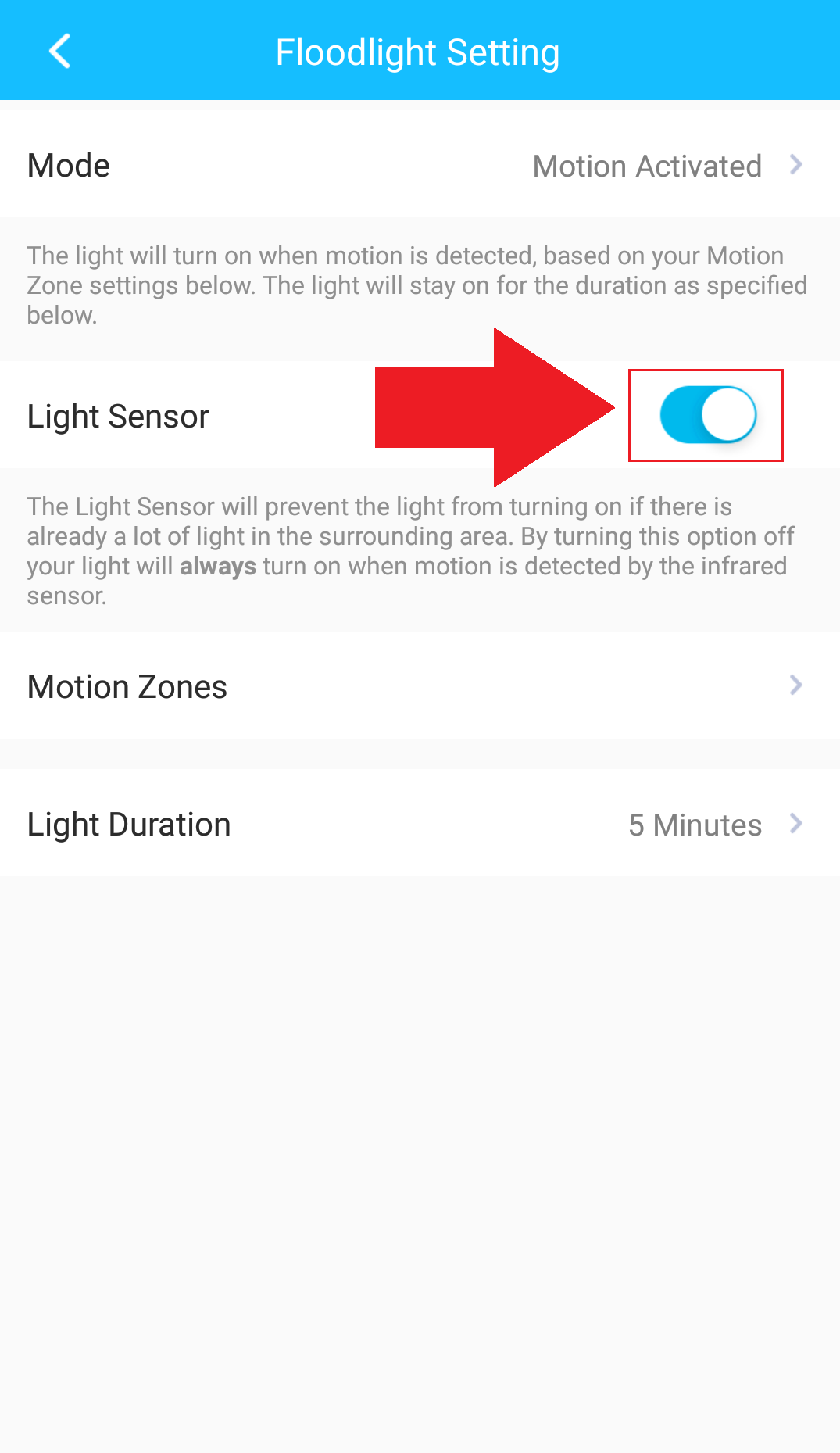 Motion Zones
The motion zones option allows you to manually adjust the PIR sensor zone. The camera's floodlight operates based off PIR detection. Each zone represents a specific area in which the sensor is detecting motion. You can modify specific zones by tapping on a zone. Use the Range slider to increase or decrease the amount of PIR range allowed for each specific zone.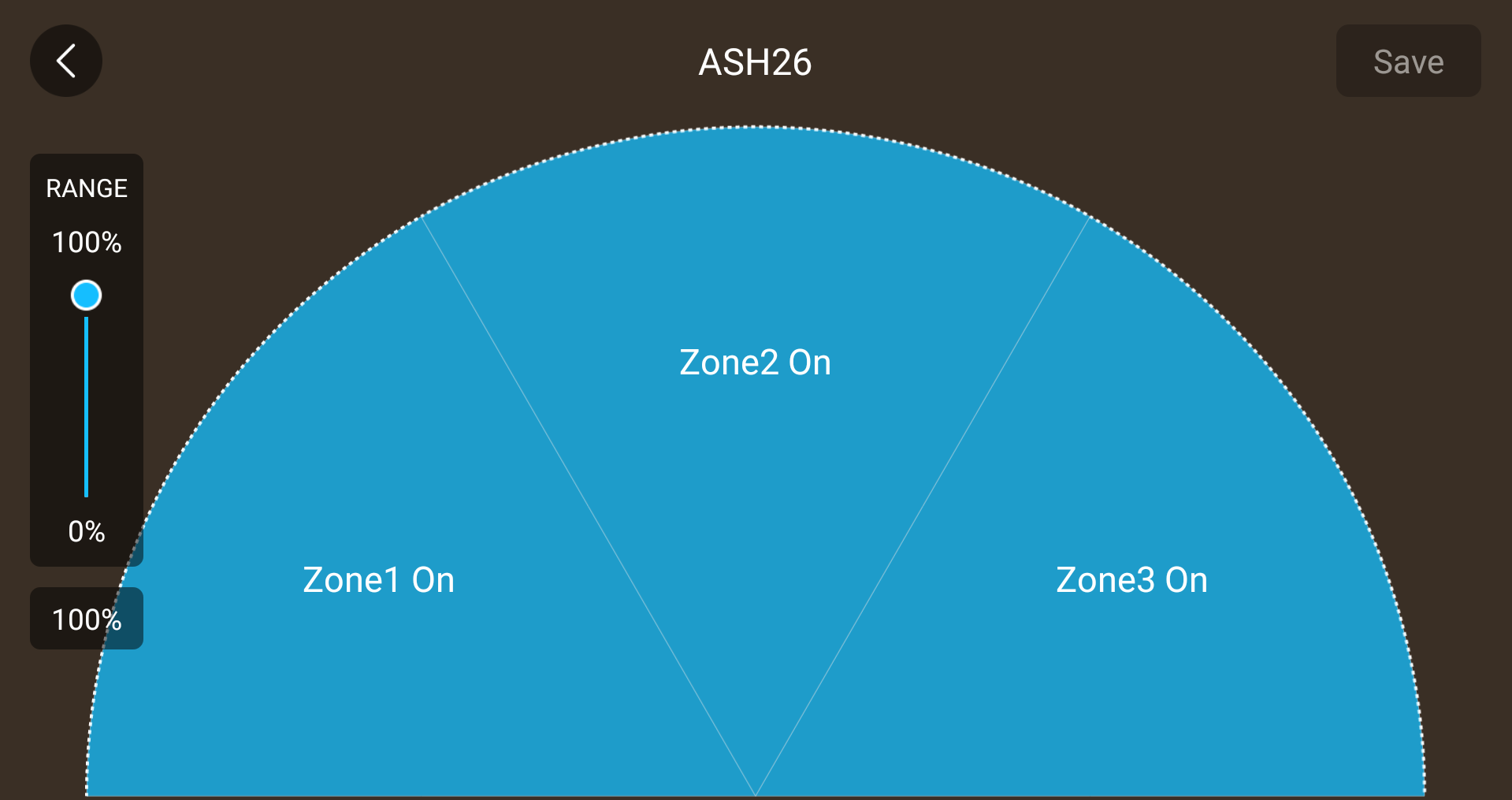 Light Duration
The default duration of the floodlight is 5 minutes. This means the floodlight will remain on once a motion is detected for 5 minutes. Use the light duration menu to set a different duration. You can choose from 1 minute, 5 minutes, 10 minutes, or 20 minutes. Click OK to set the light duration on your device.