How To Access USB Storage Recordings (Battery Camera)
A USB flash drive can be inserted on the back of your Smart Hub via the provided USB port. All recordings from the cameras will be retained in the USB flash drive and accessible via the USB Storage option located in the Amcrest Smart Home app. For more information on how to access USB storage recordings, please refer to the information below.
Note: Please make sure the USB flash drive is properly formatted to FAT32 before proceeding. If you are using Windows it is recommended to use the GUI Format Tool provided below:
If you are using a Mac OS and would like more information on how to properly format your USB flash drive click here.
Step 1: Insert a USB flash drive into the USB port on the back of your Smart Hub.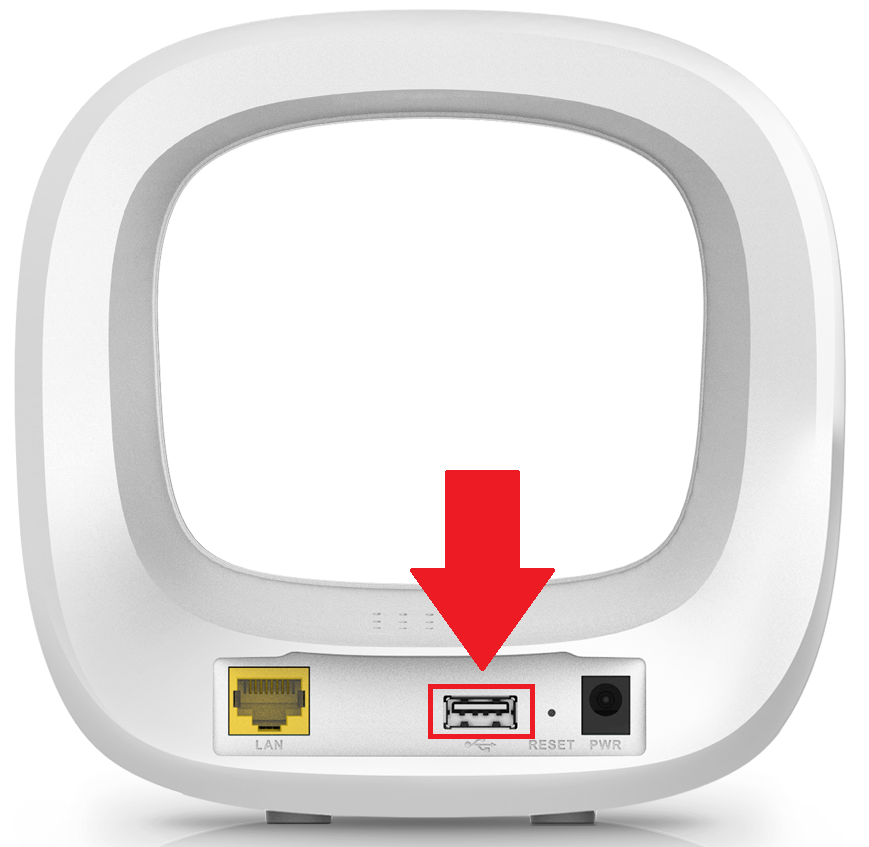 Step 2: Log into the Amcrest Smart Home app and select your Smart Hub from the Devices list.
Step 3: Tap on the settings (

) icon.
Step 4: Enable the Motion Detection toggle switch.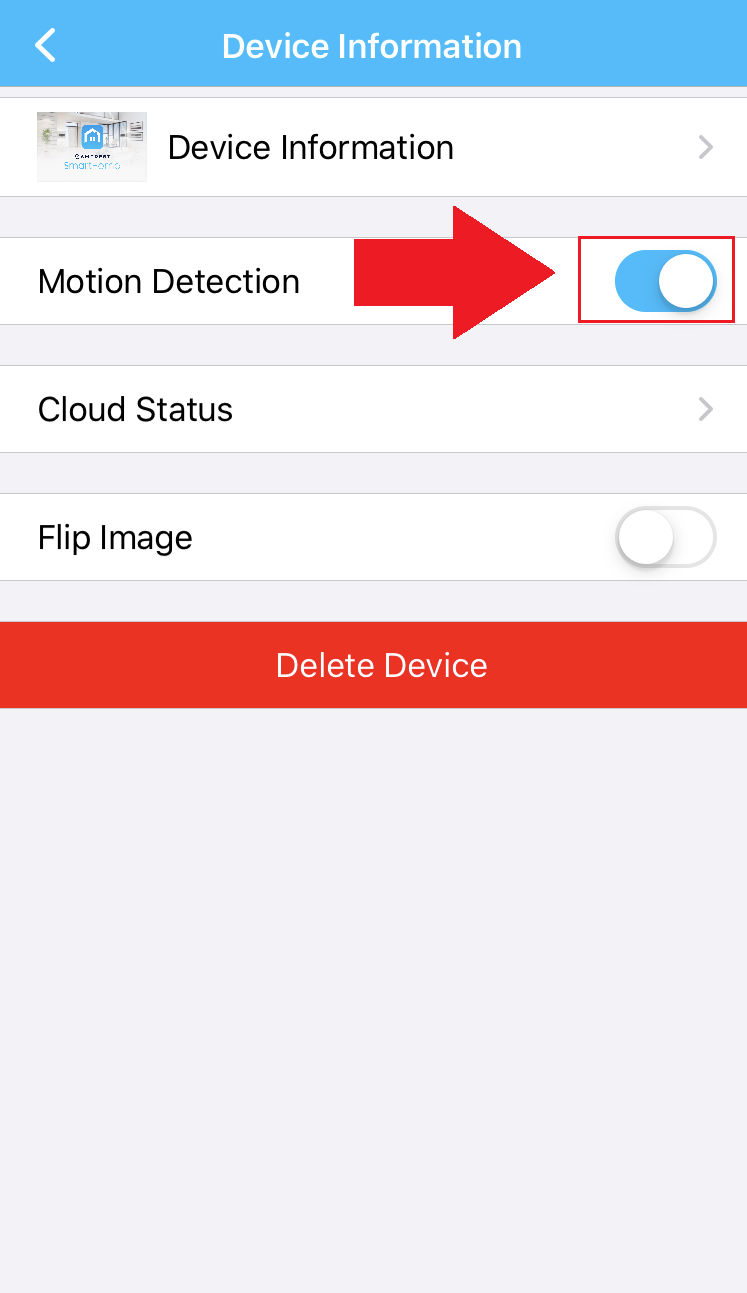 Step 5: Once a event is captured by the system, allow the event time to process to the USB flash drive. Tap on USB Storage.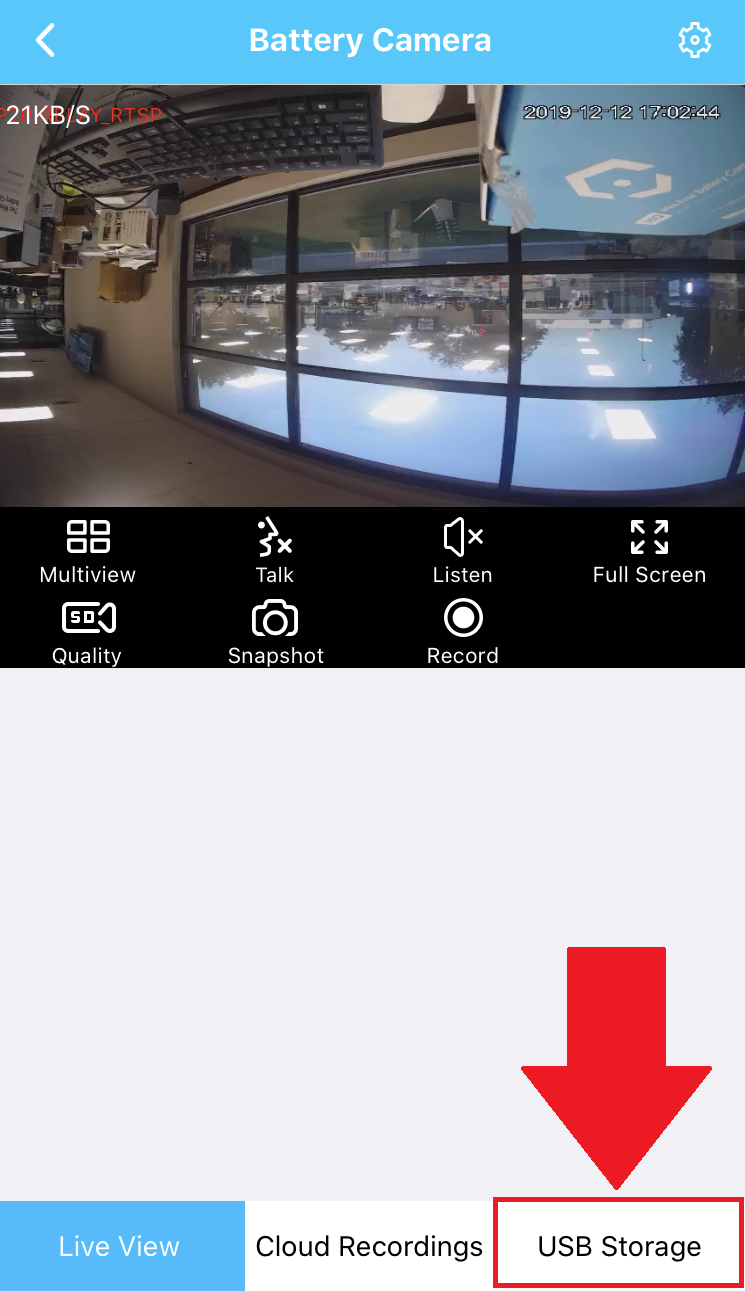 Note: All recordings stored on the flash drive can be viewed in the interface. To access a list of recordings by date, tap on the File List (

) icon.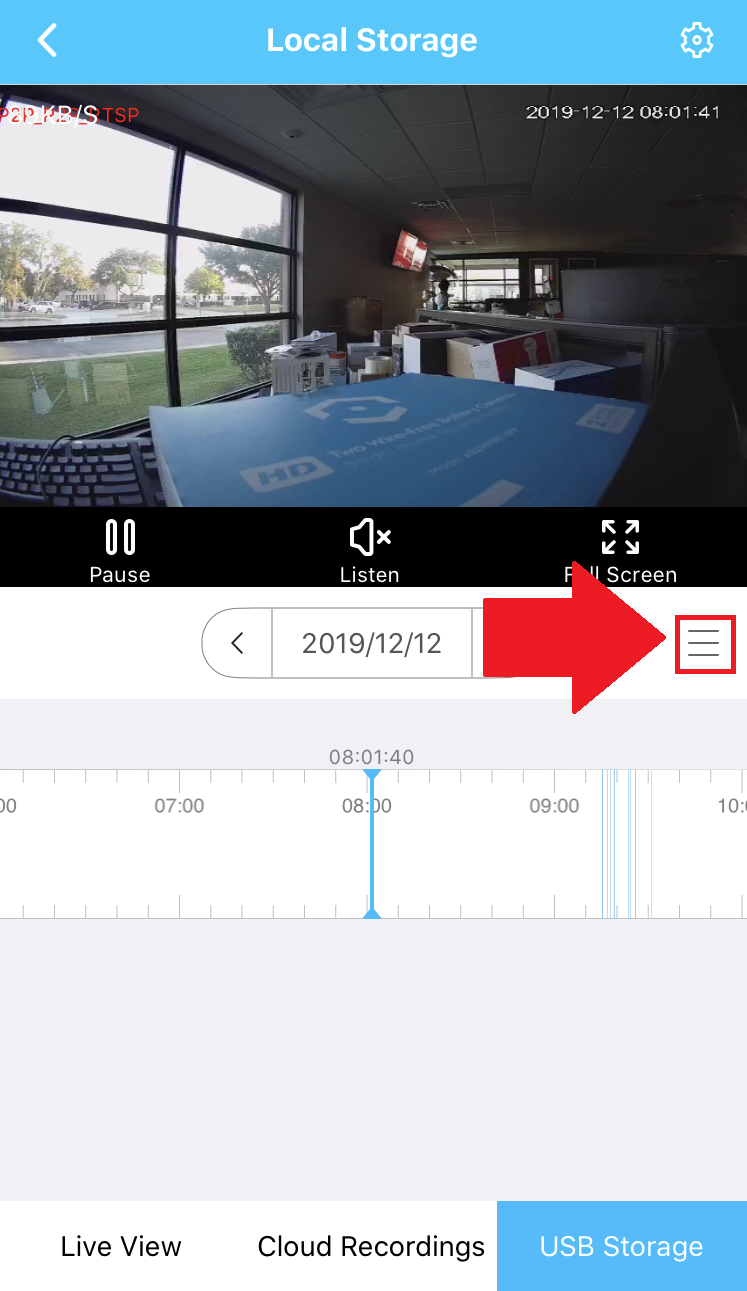 To playback a file from the file list, tap on the file you wish to view and tap the play icon located in the interface to start.
Recordings via USB storage can not be downloaded via the app. To download a recording on your computer, remove the flash drive from the Smart Hub and insert it into a USB port on your computer.