How To Replace Propeller Blades (A6-B)
The drone will come with a set of 4 replacement propeller blades. Each blade will be designated with a letter "A" or "B" indicating which type of propeller and which rotor assembly the blades will be placed on. When replacing the propeller blades be sure to replace the new blades in the corresponding rotor assembly according to their types.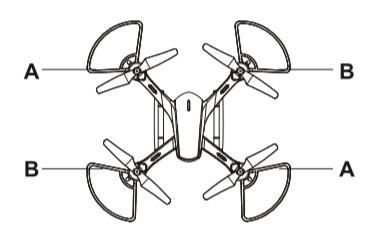 For more information on how to replace a propeller blade refer to the steps provided below.
Step 1: Press down on the release tab for the propeller guard and pull to remove it from the drone.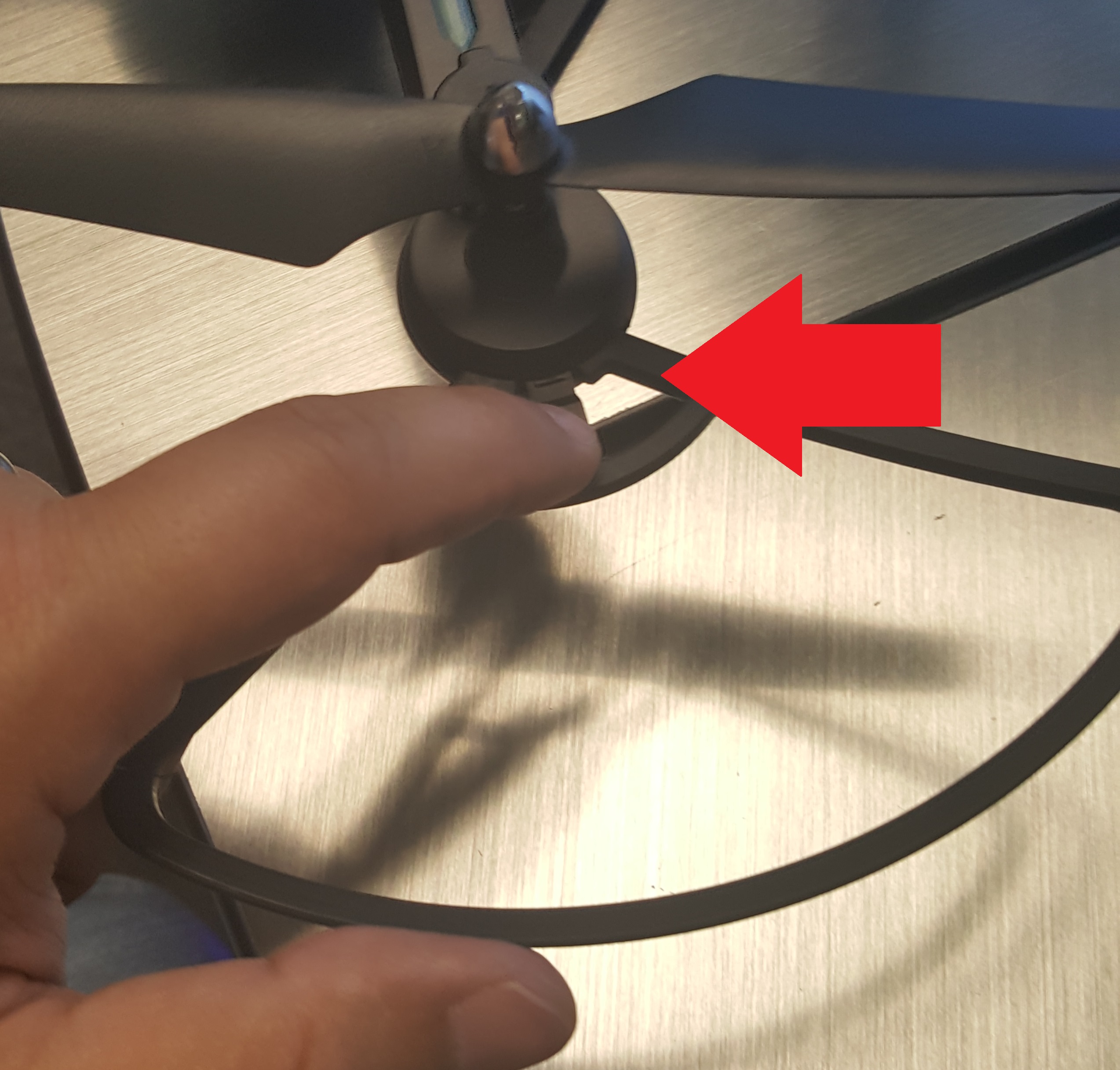 Step 2: Using a precision screwdriver, remove the security screw for the propeller blade.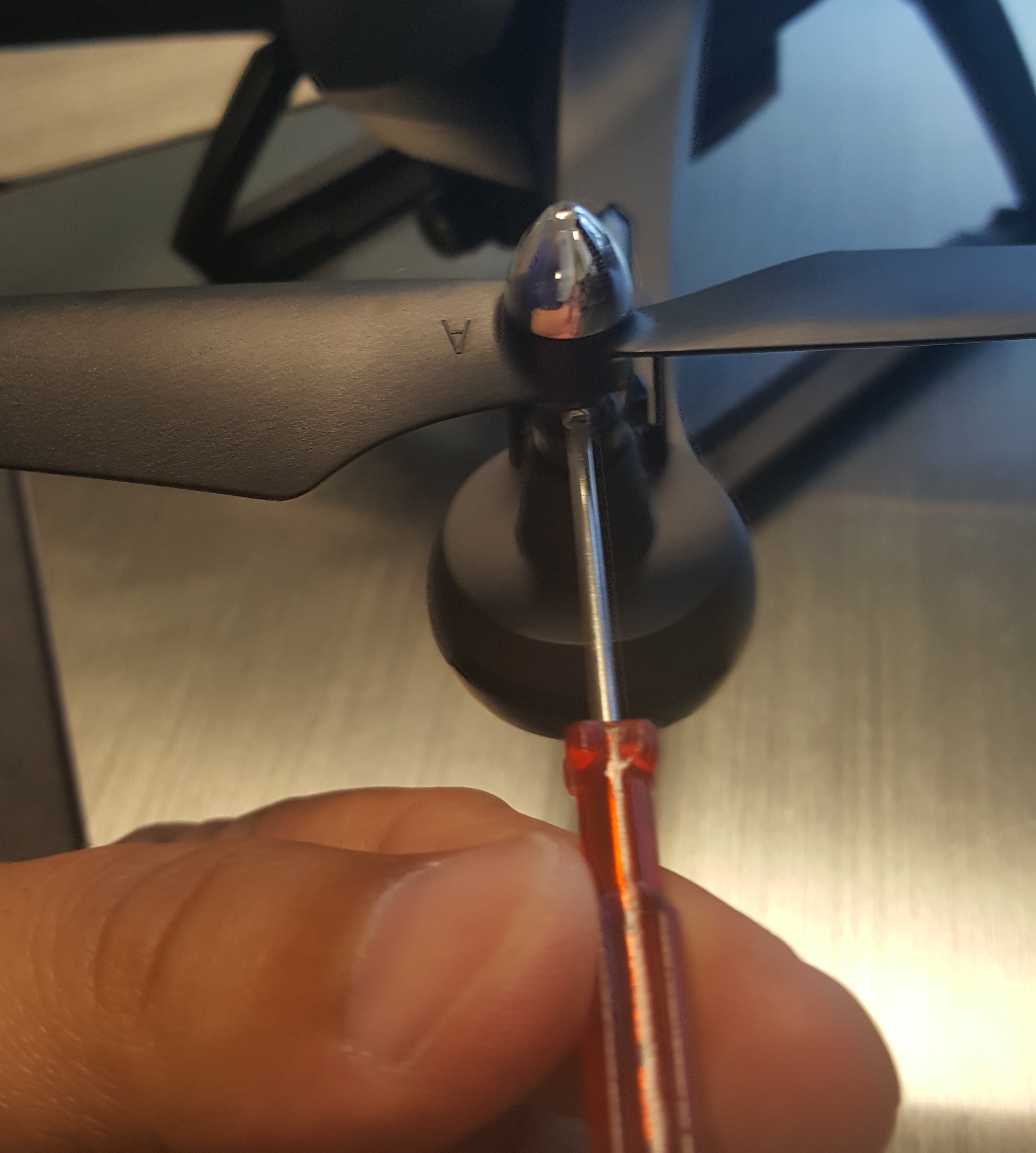 Note: If you do not have a precision screwdriver it may need to be purchased separately.
Step 3: Firmly pull the blade up to remove it from the drone. The silver top piece should come off as well.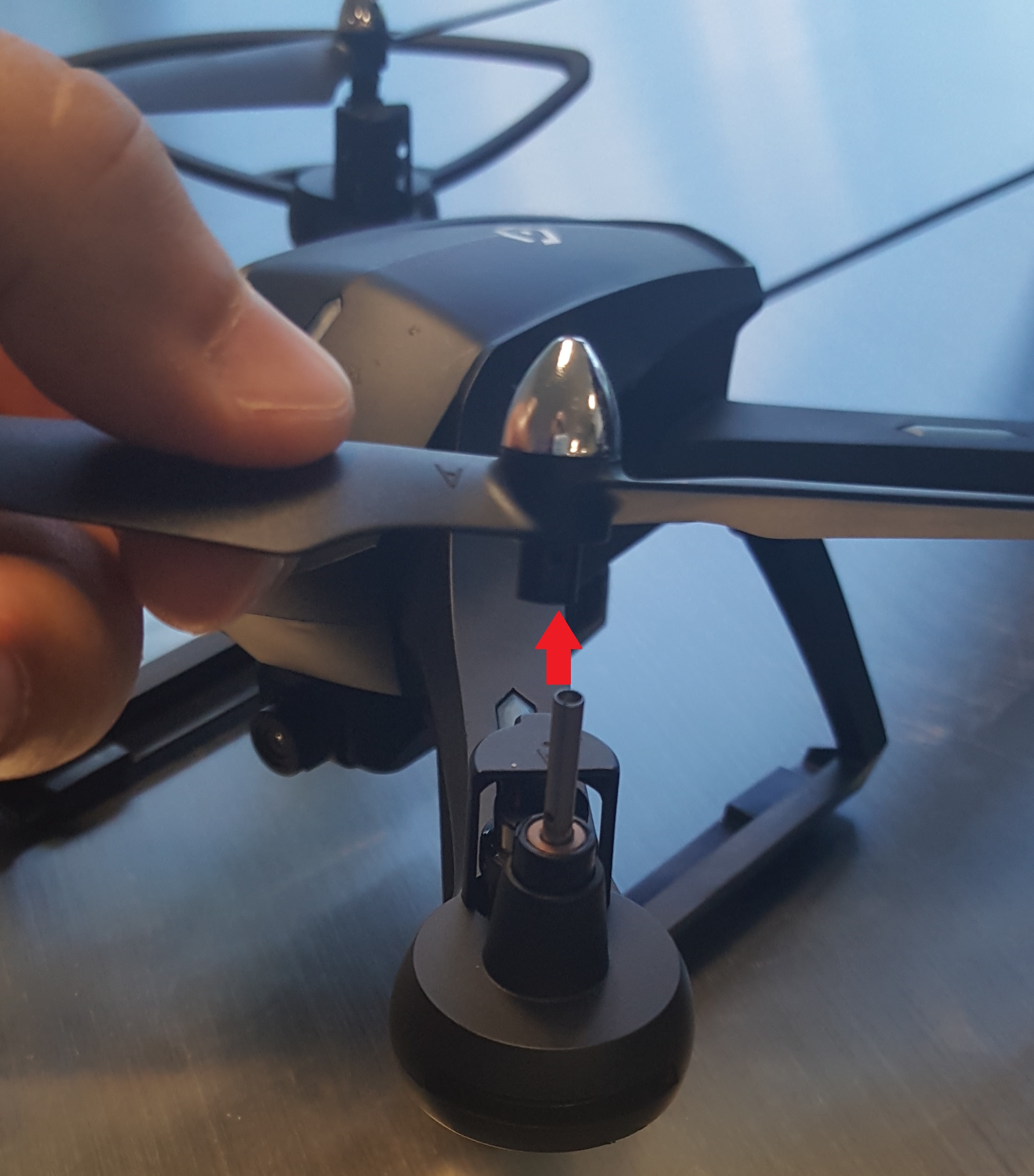 Note: You will notice a small hole on the rotor assembly. This will be the installation hole for your replacement blade.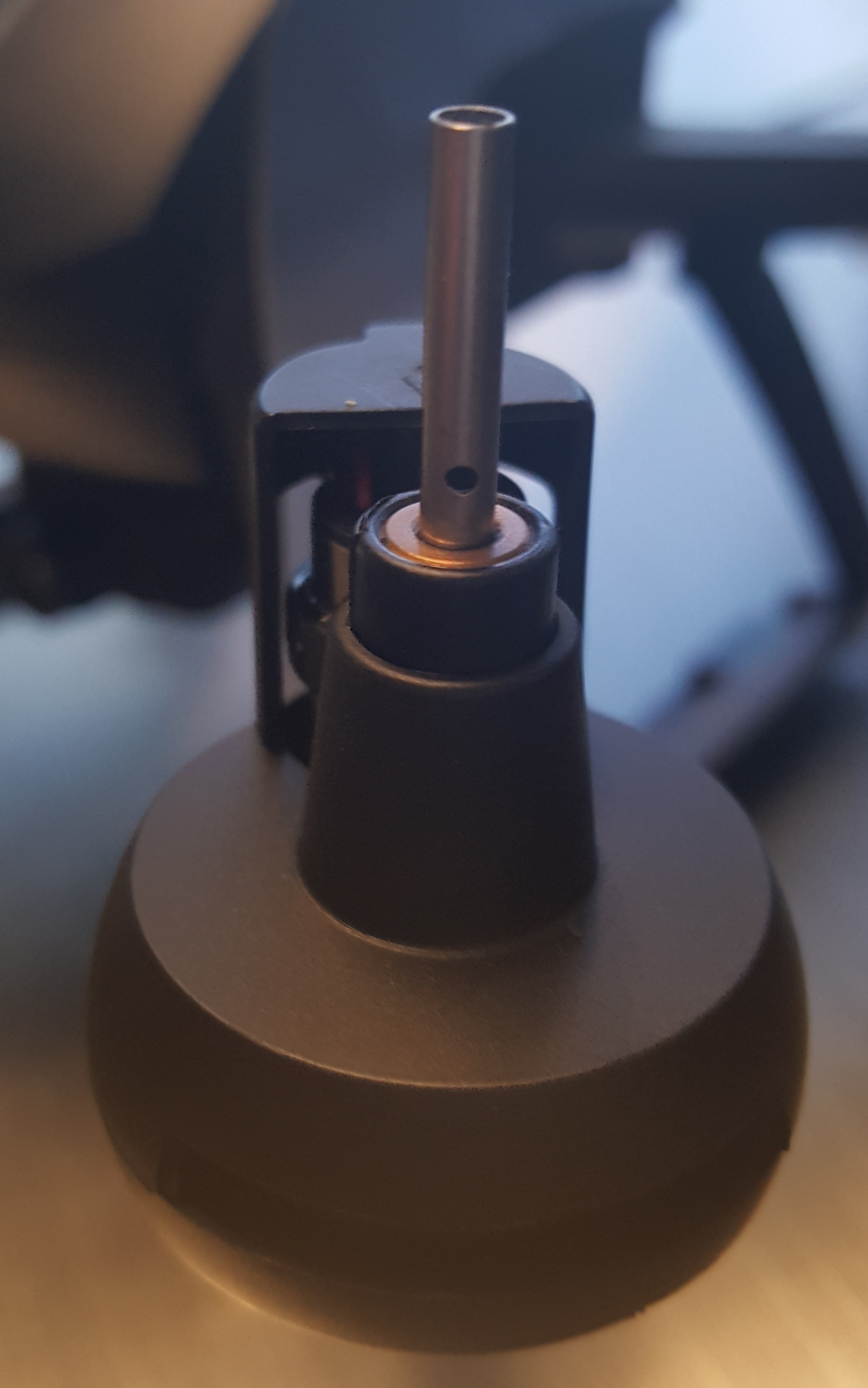 Step 4: Take the replacement blade and slide it onto the rotor assembly. Ensure to align the installation holes of the blade and the rotor assembly before installing.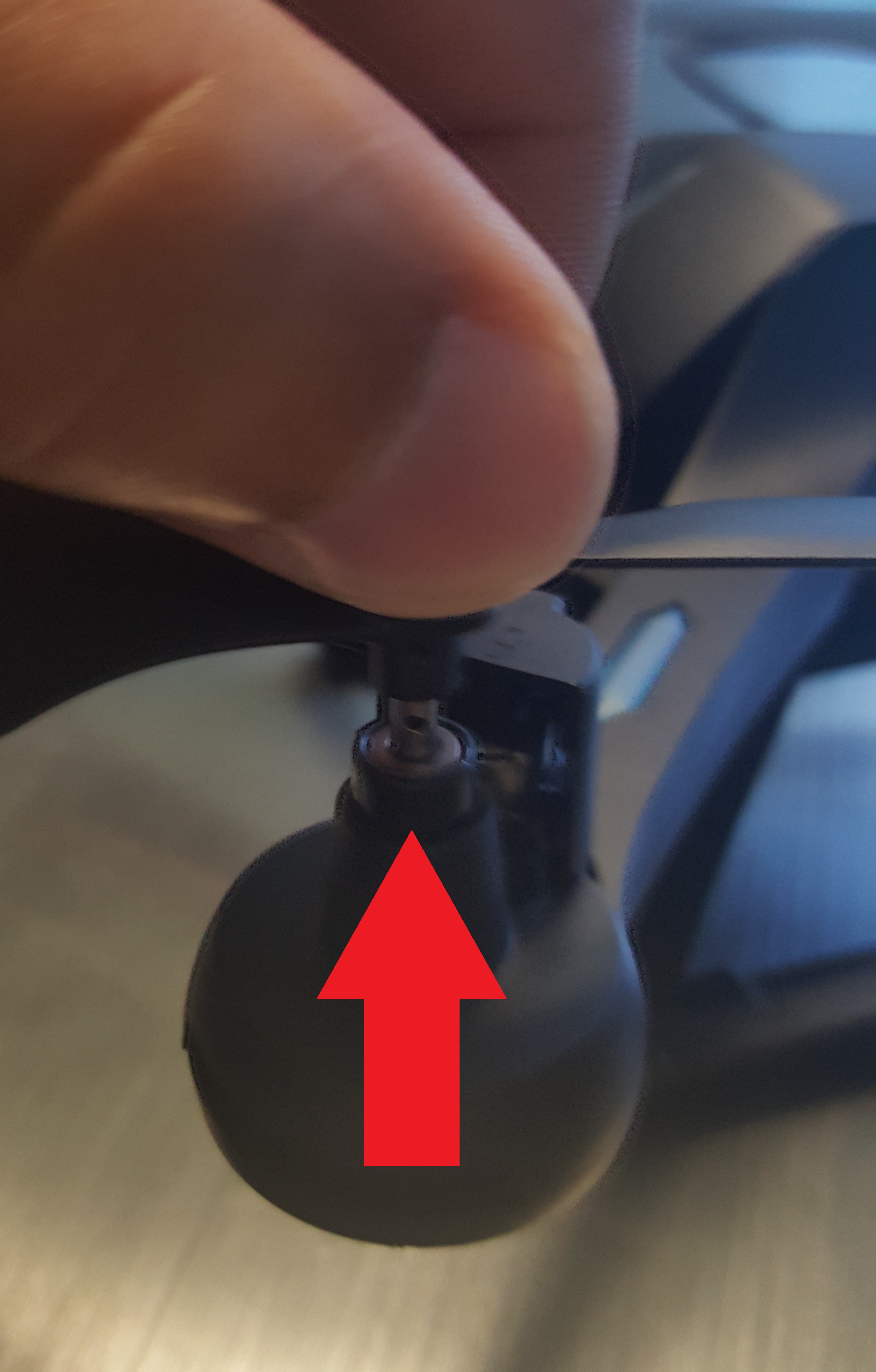 Step 5: Place the security screw onto the installation hole on the replacement blade and using the precision screwdriver, tighten the screw to secure it to the rotor assembly.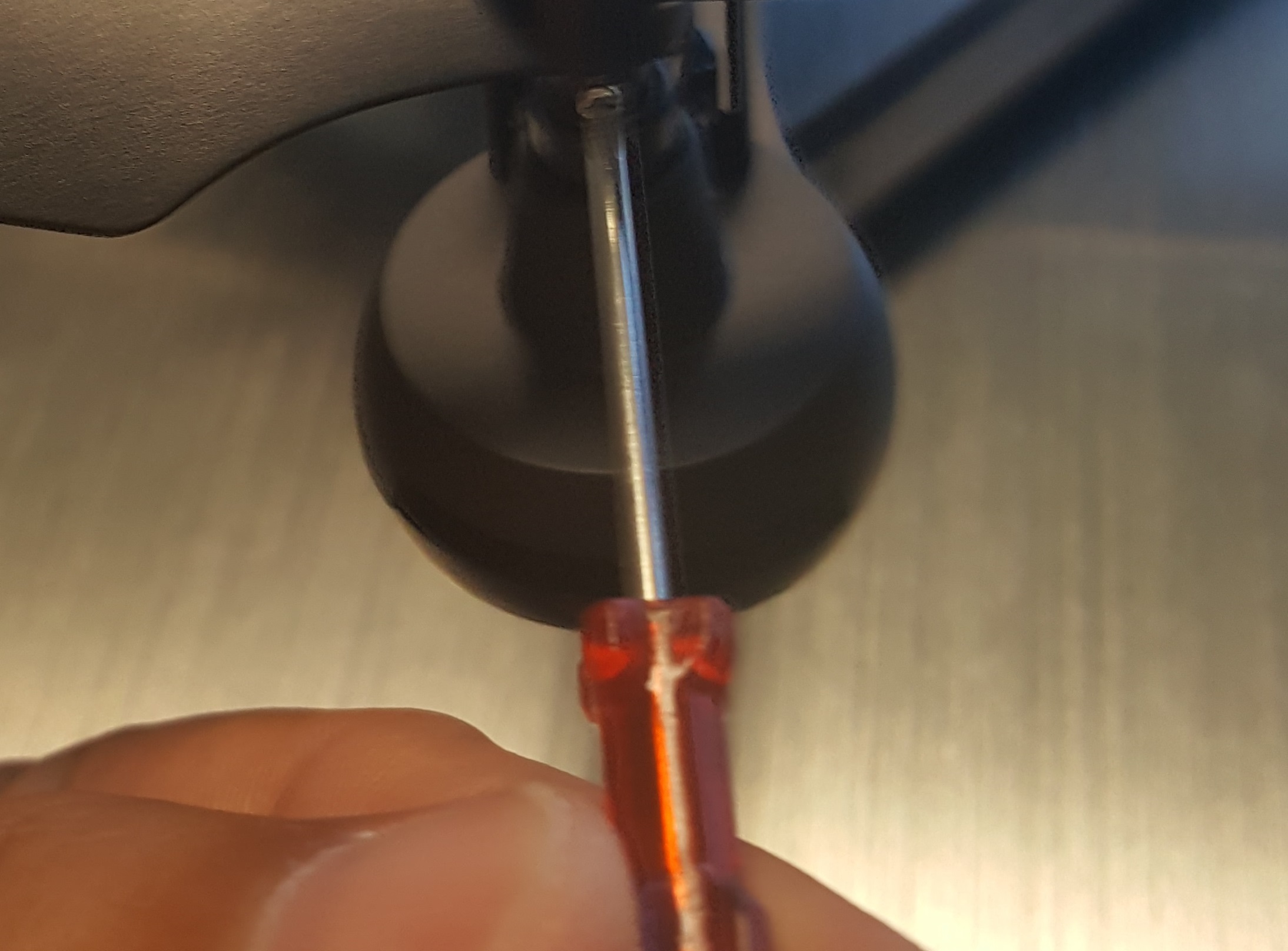 Step 6: Place the silver top piece onto the rotor assembly and press down to snap the piece into place.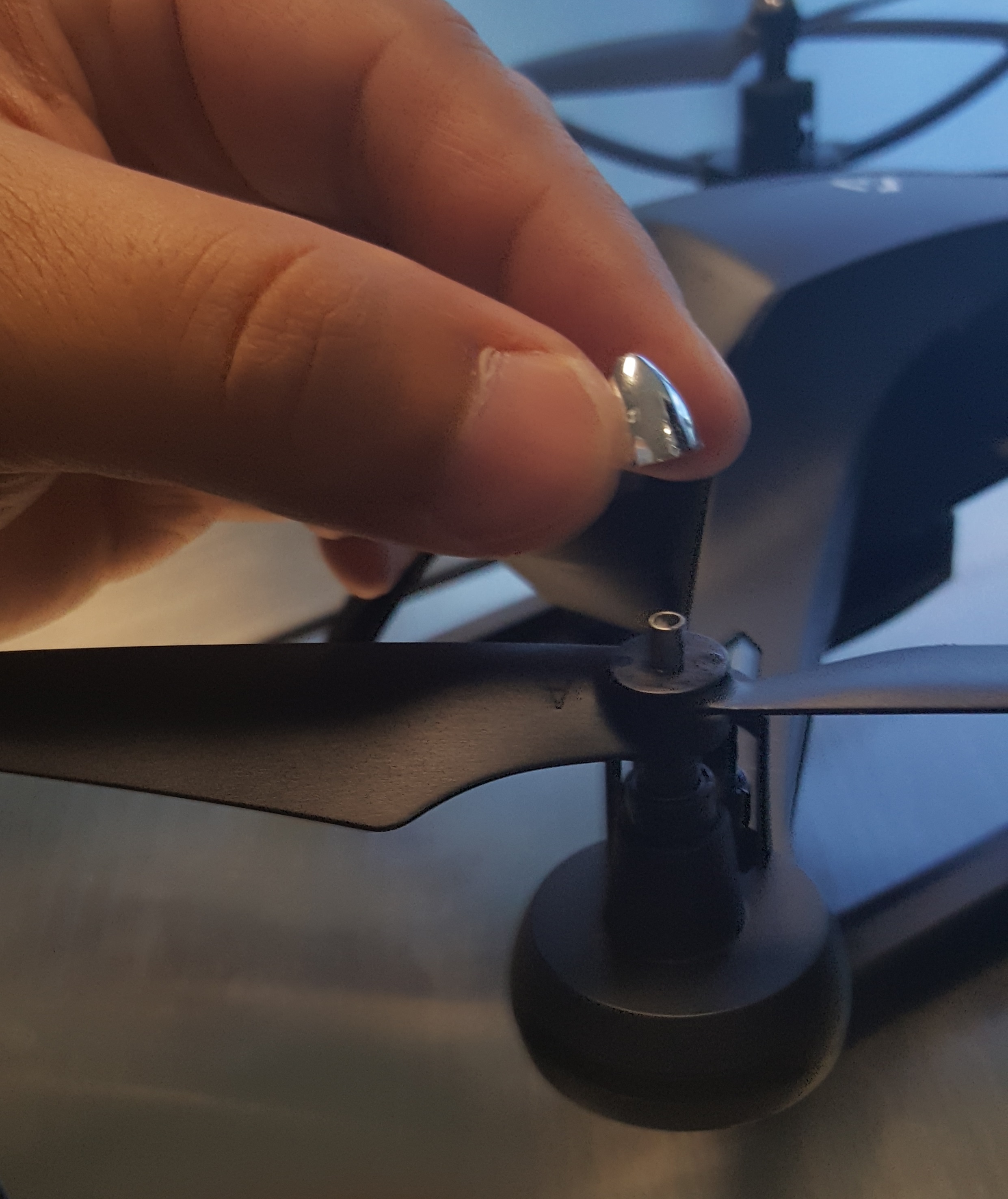 Step 7: Insert the propeller guard back into the propeller guard housing and press down on the tab. Slide the propeller guard in and press in to secure.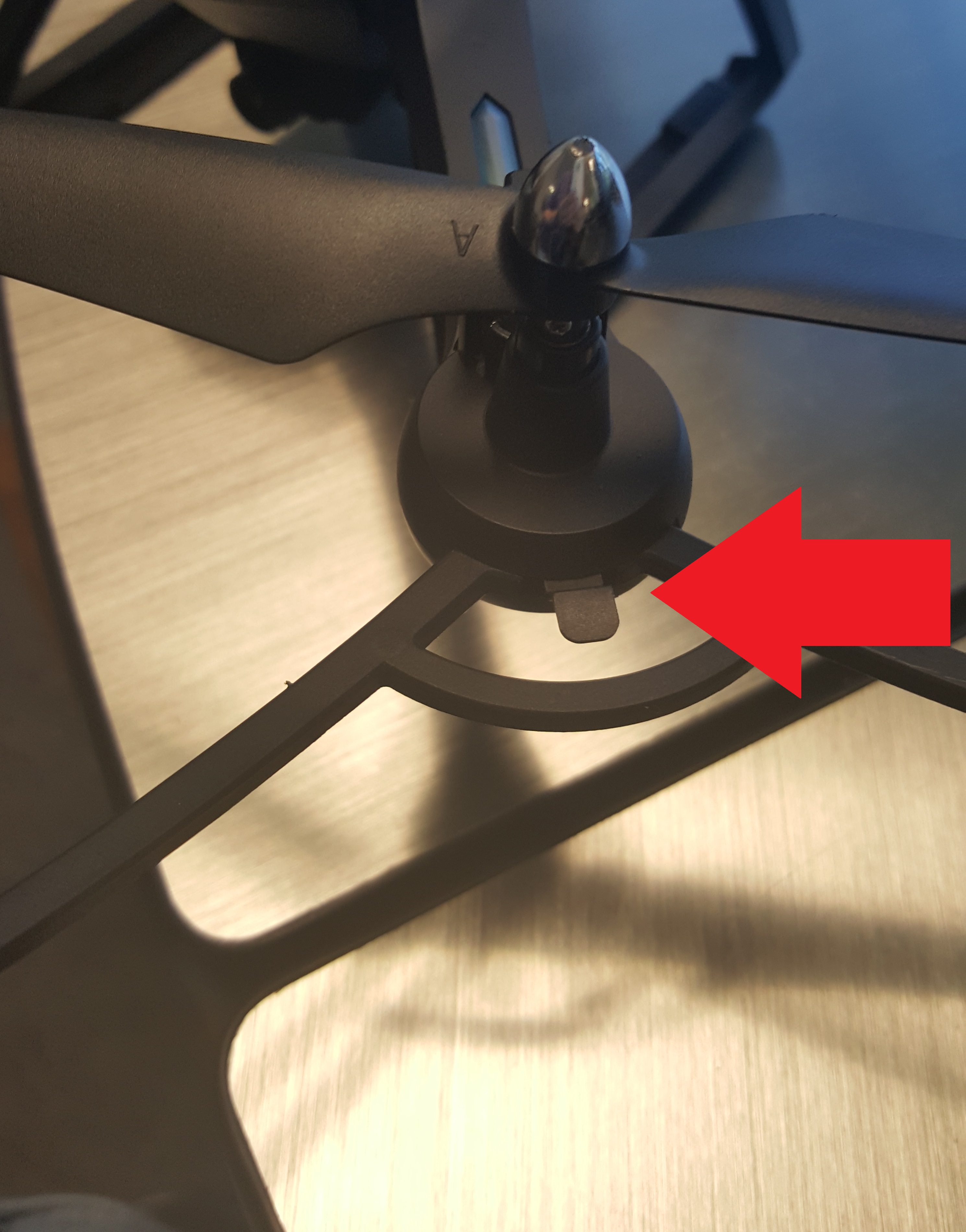 Note: The tab for the propeller guard should be inserted fully secured into the propeller guard housing to secure.