Physical Installation (AMC960HDC36-B, AMC960HDC36-W)
Step 1: Locate the area you would like to place your camera and apply the included mounting sticker to the mounting surface. If you do not have a mounting sticker, twist and remove the base of the camera and use the base plate to mark the installation holes.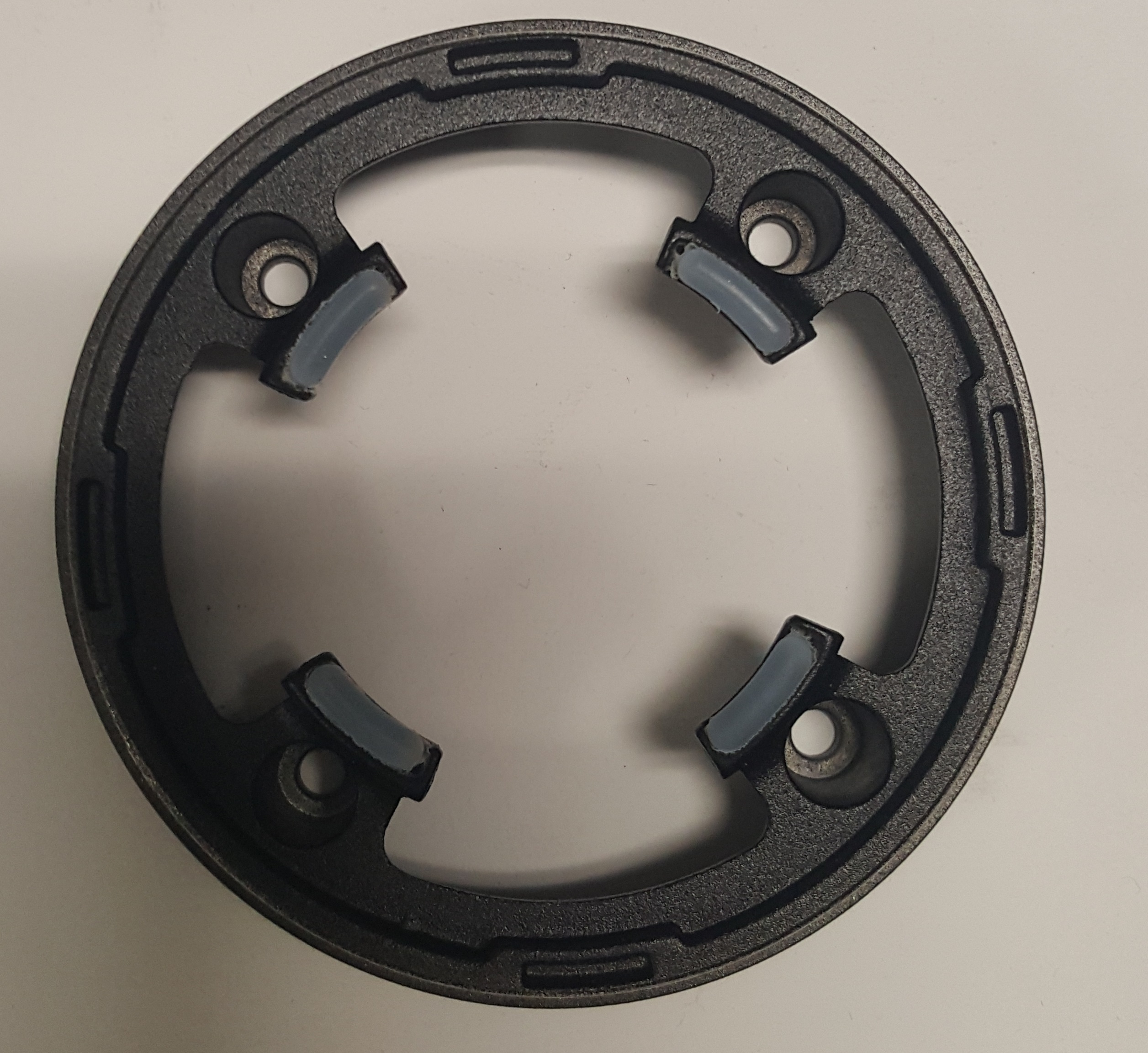 Step 2: Using a drill that is the same diameter, or slightly smaller than the included drywall mounting wall anchors, drill the smaller circles on the sticker, or marked holes, and insert the drywall mounting wall anchors. If you are running the cables through a mounting surface, use a 1" paddle bit to provide a hole for to run the wires through.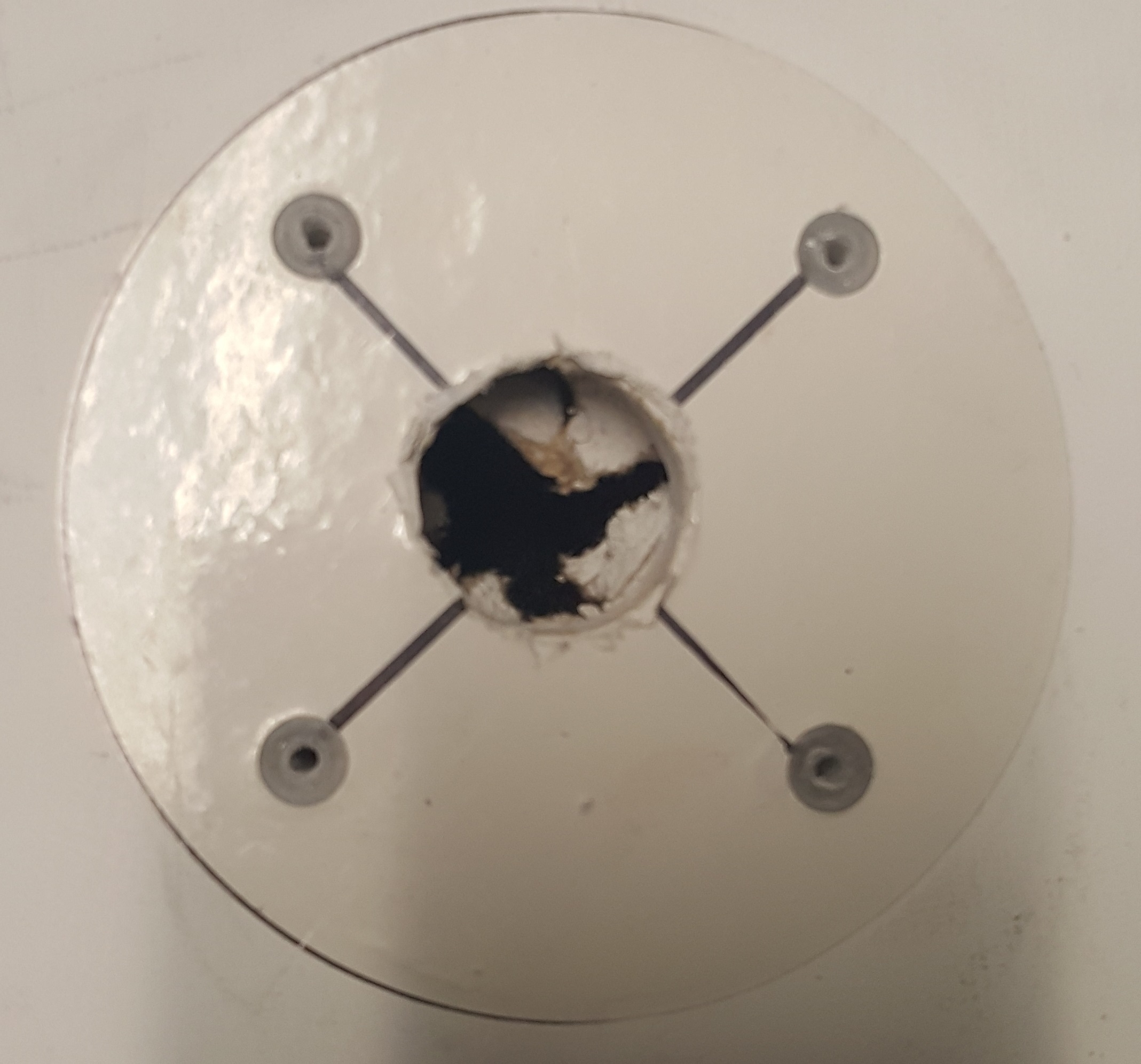 Step 3: Match the holes of  the base plate to the wall anchors on the mounting surface. Then, using a Phillips head screwdriver, secure the base plate using the mounting screws.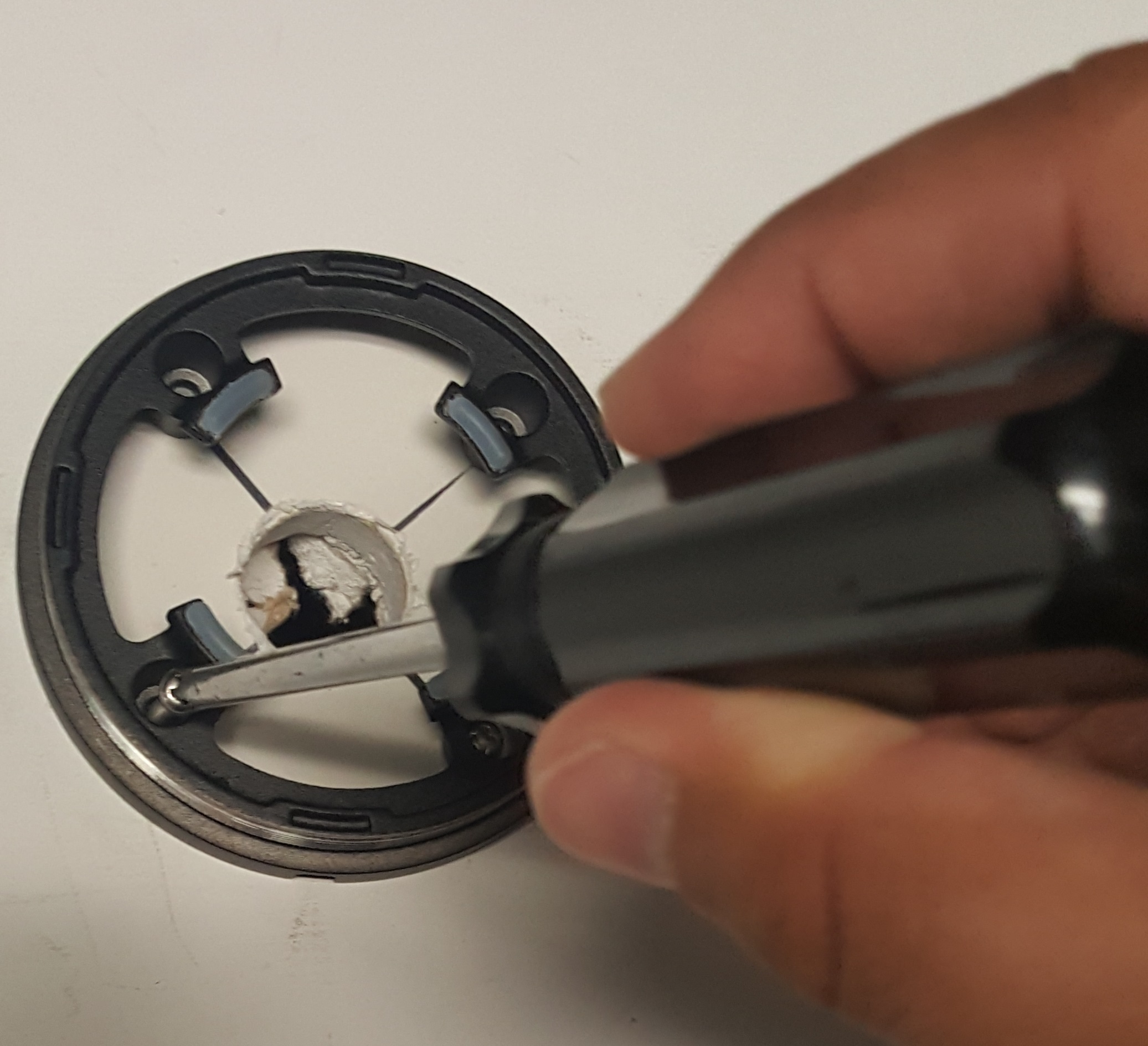 Step 4: Run the cables of the camera through the mounting surface and place the security ring of the camera onto the base plate.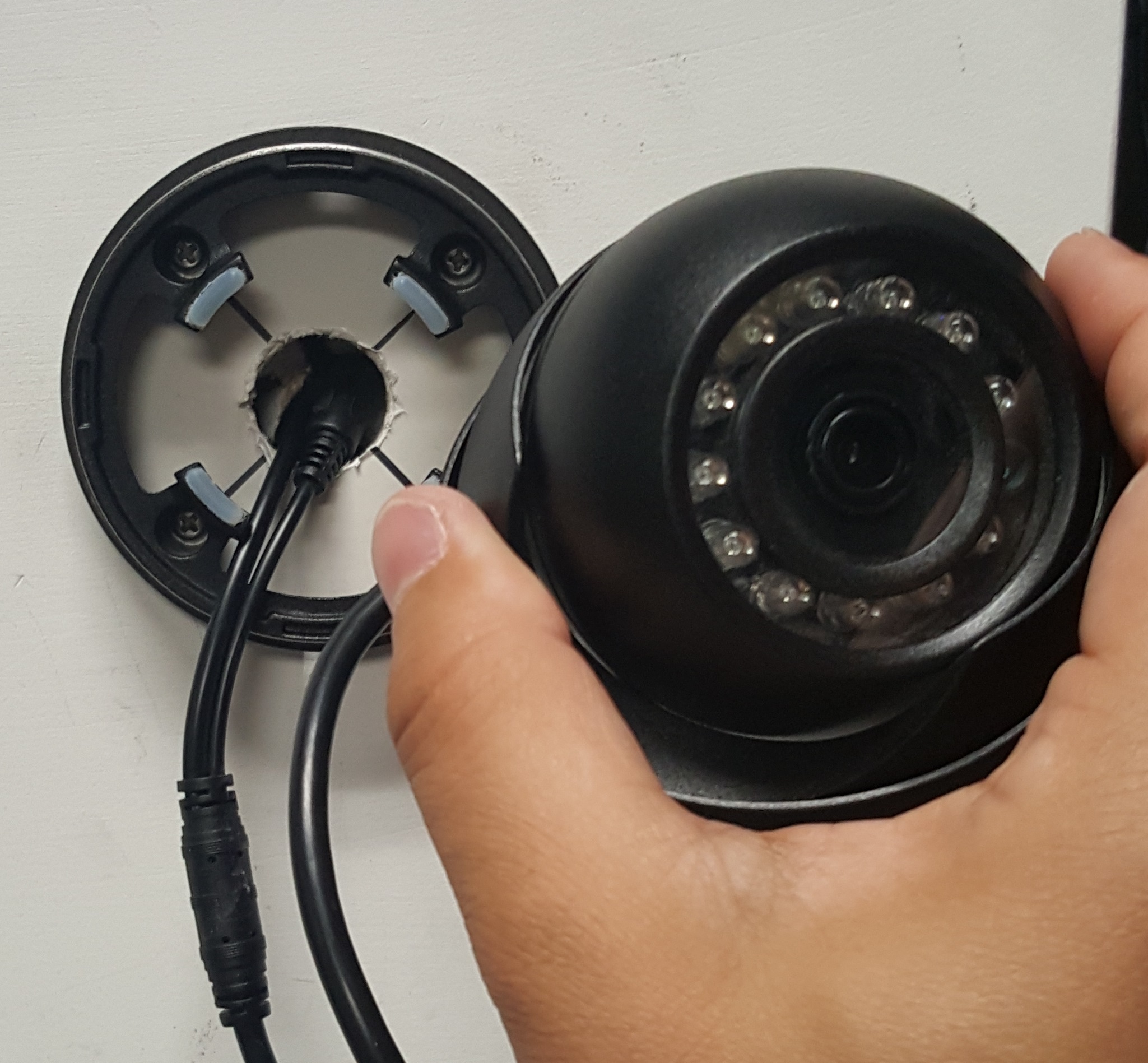 Step 5: Turn the security ring of the camera clockwise to secure the camera to the base plate. Ensure the camera is secure and adjust to the desired position and field of view.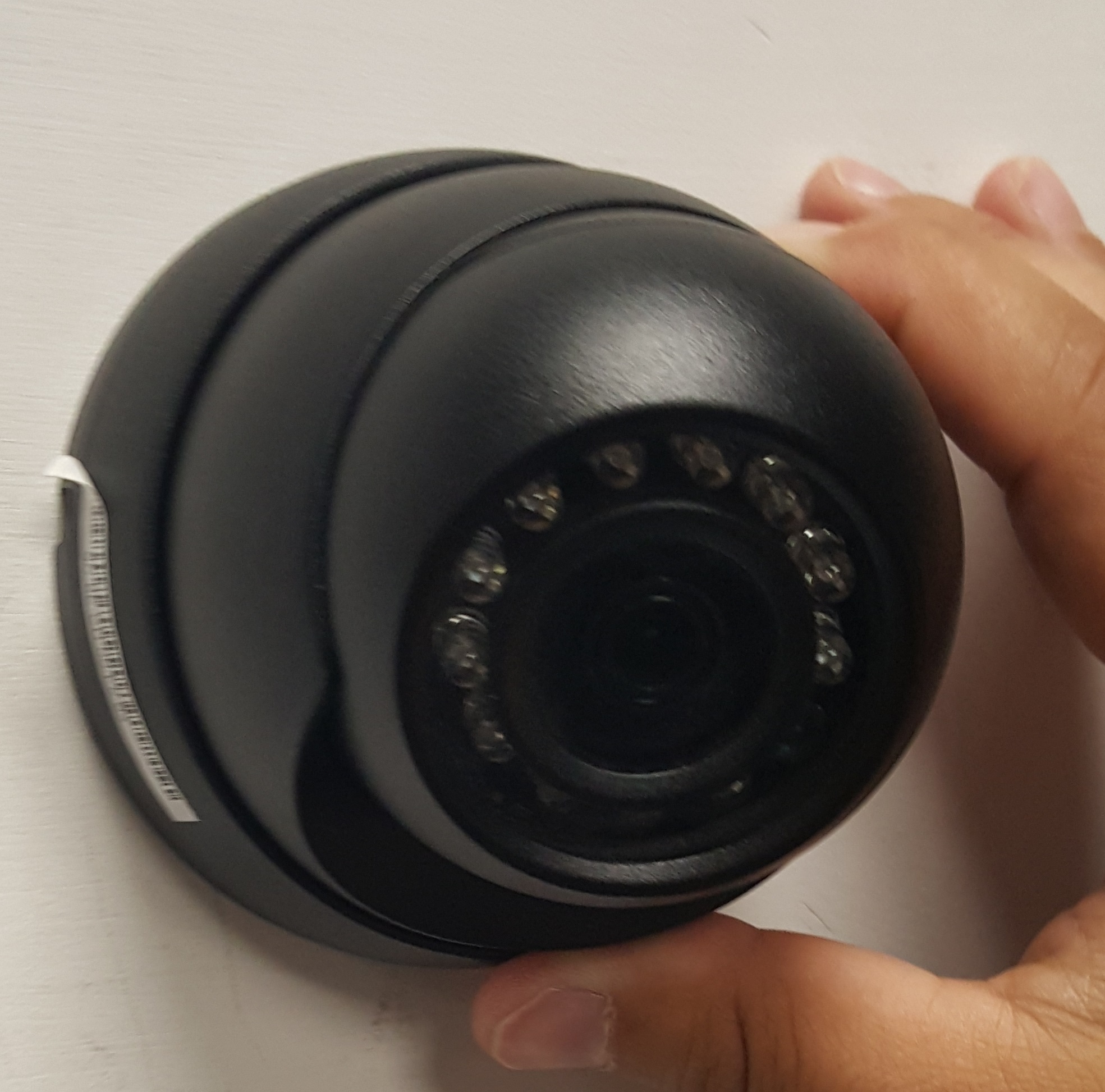 The camera is now physically installed and is secured to the mounting surface.