If you have forgotten the password for your device please follow the password reset process to obtain a new password for your NVR. For more information on the password reset process for your NVR, click here.
Some model NVRs will have a physical factory reset button on the motherboard. Please note, this option will not be available on all model NVRs. To access the physical factory reset button, use a Phillips head screwdriver to remove the four screws on the back and sides of the device. Once the screws have been removed, lift the lid to expose the NVR's motherboard.
On the motherboard, you will notice a small black button. This is the factory reset switch for your device: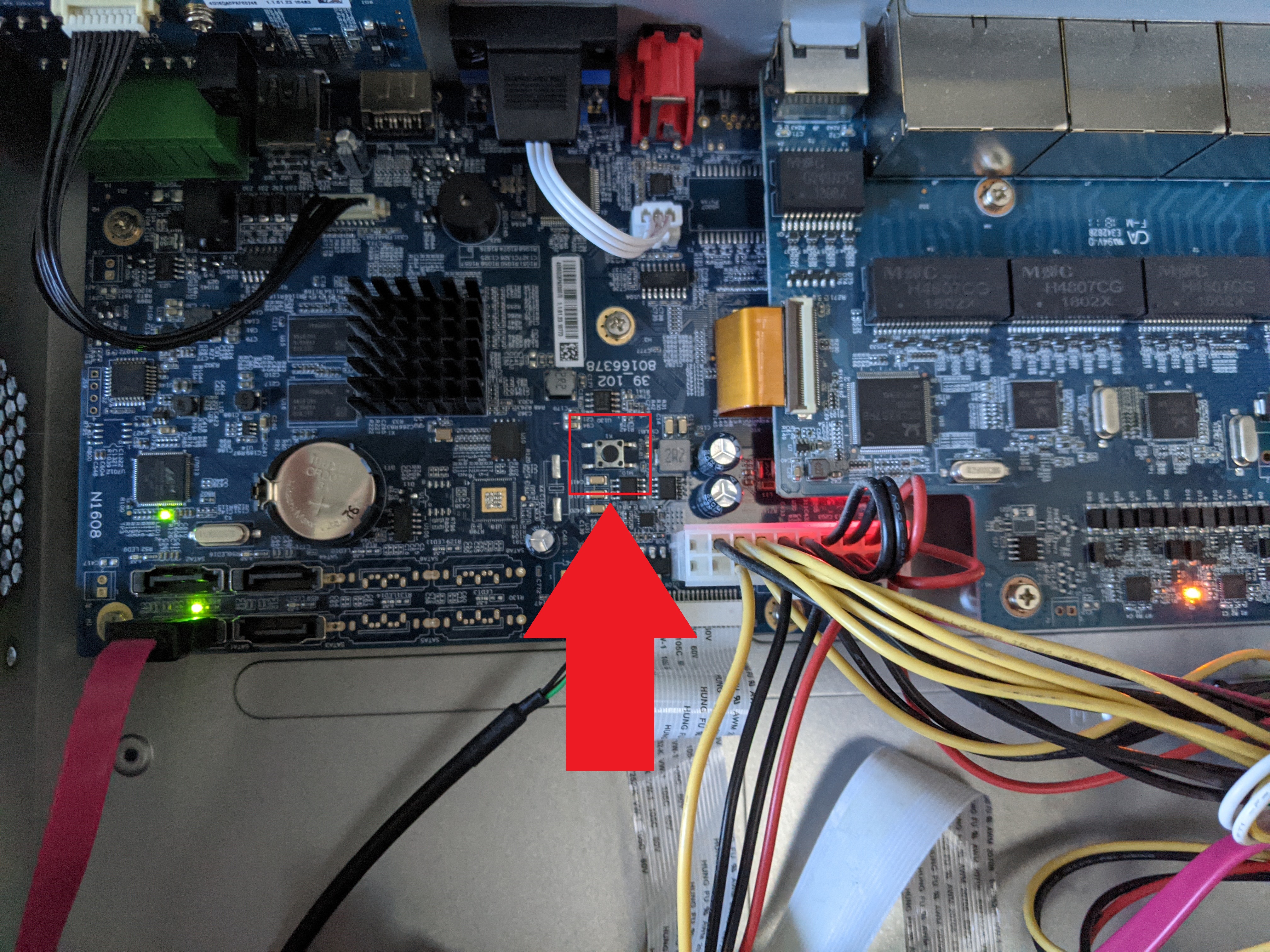 To factory reset the device, hold the reset button down and unplug the NVR from power. Once power is removed from the unit, continue holding the factory reset switch for 4 - 5 seconds, continue holding the reset switch and plug the power supply back into the unit. You should hear a beep if not that is alright. Continue holding the reset switch and allow the device to initialize for 20 - 30 seconds and then release the switch once the system finishes loading.
When complete the NVR will be reset to its factory default settings.
Factory Resetting Using the GUI
If a factory reset button is not available on the motherboard, the NVR can also be factory reset using the local or web GUI. Please note, you will need direct access to the device to factory reset your device.
Step 1: Log into your device and click on the Operation function tile.

Step 2: Click on System Maintain. In the System Maintain menu, click on the Default tab. In this menu, you will see a list of parameters that can be saved after the factory reset is complete. To reset everything, make sure the All option is checked. Click Factory Default to reset the NVR back to its factory default settings.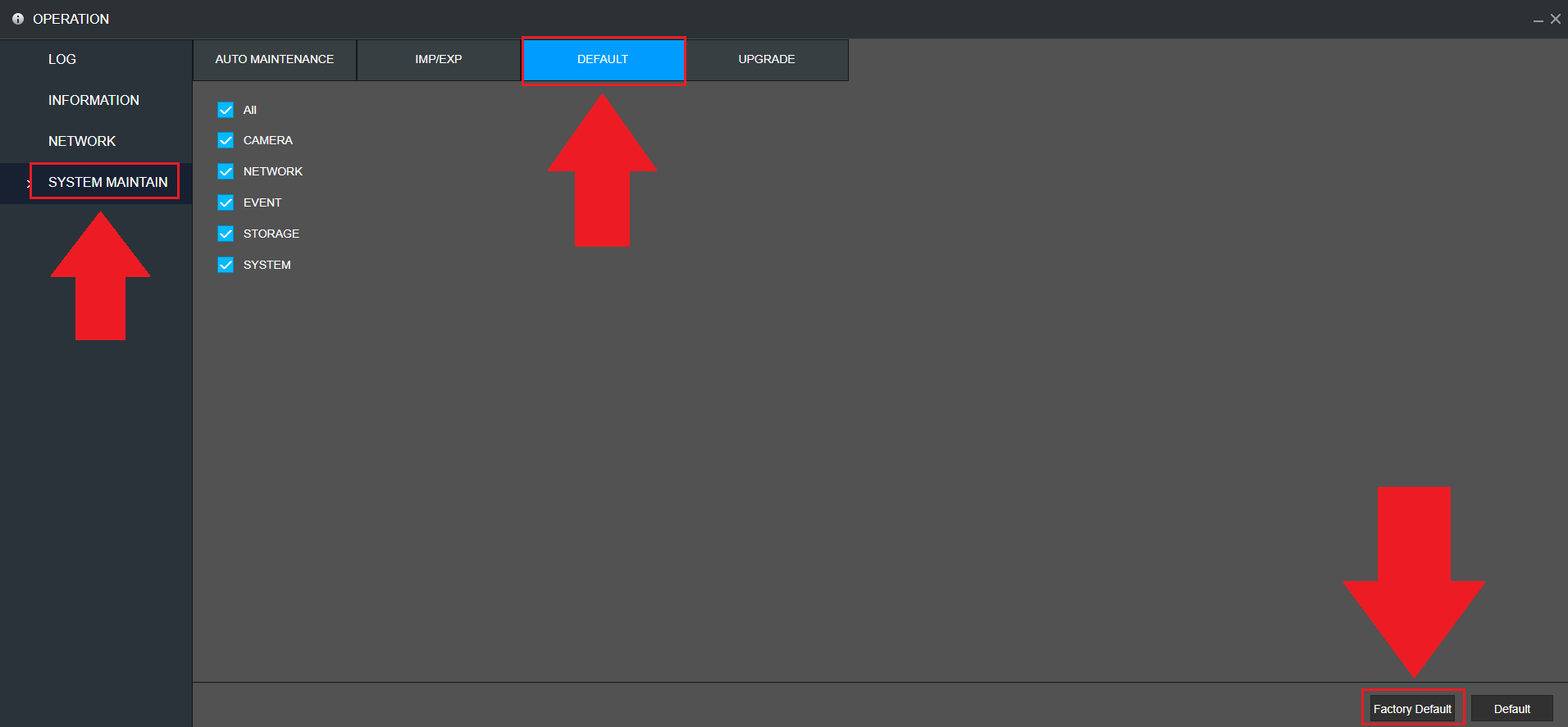 Click Save to complete the process.