How To Perform a Factory Reset (IPM-723)
Performing a factory reset on your device will restore your camera back to default factory settings. For more information on how to reset your camera, follow the instructions provided below. 
Note: You will need a Phillips head screwdriver to complete this procedure. 
Basic Overview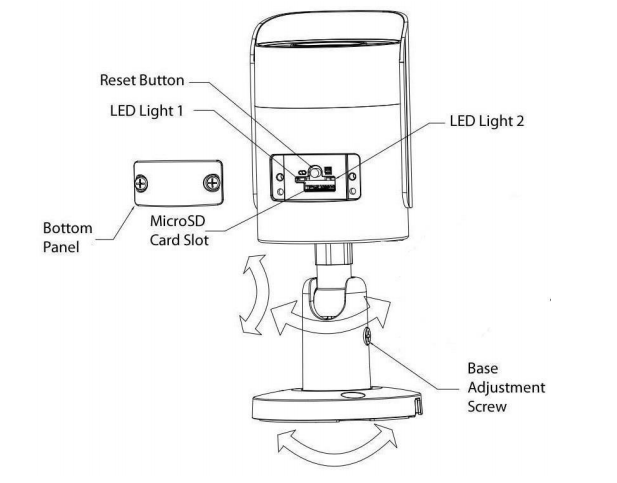 Step 1: Ensure your camera is plugged in and powered on while performing the procedure.
Step 2: Using a Phillips head screwdriver, remove the bottom panel of your camera. 
Step 3: Locate the Reset Button, press and hold the reset button for 20 - 30 seconds and allow the device to reset. 
Note: LED light 2 should turn red and then when the device reconnects LED light 1 will turn solid green. Your camera will then be set back to default. The default username and password will be admin.