How To Remove the Logo Overlay in the Web UI
To remove the Amcrest logo from the live view screen on your computer. Please follow the step by step instructions provided below. 
Step 1: Using the login credentials for your camera, log into the web UI for your device on your computer. For more information on how to access the web UI, click here
Step 2: In the live view screen of the web UI, navigate to Setup>>Camera>>Video>>Overlay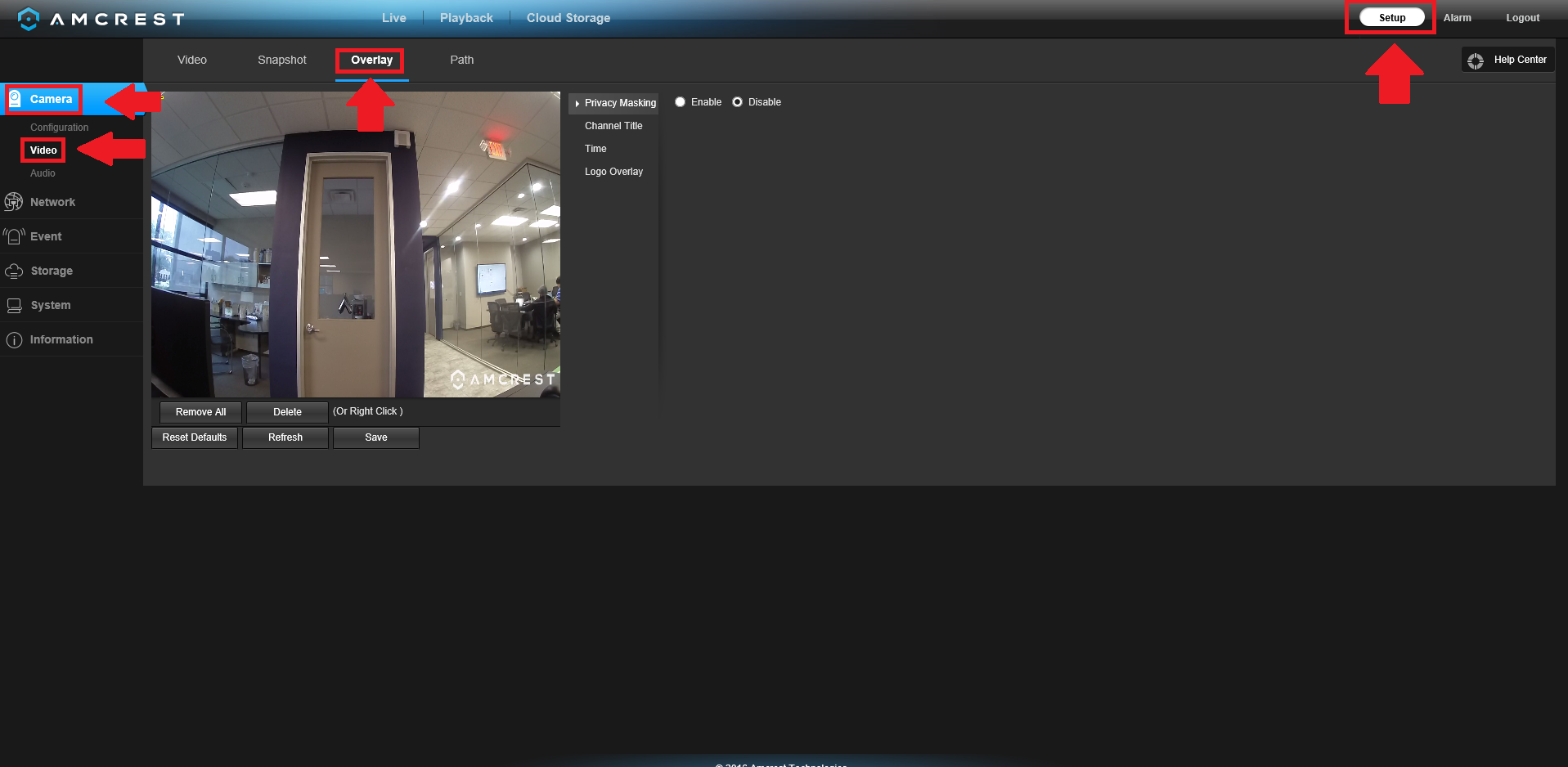 Step 3: Click on Logo Overlay.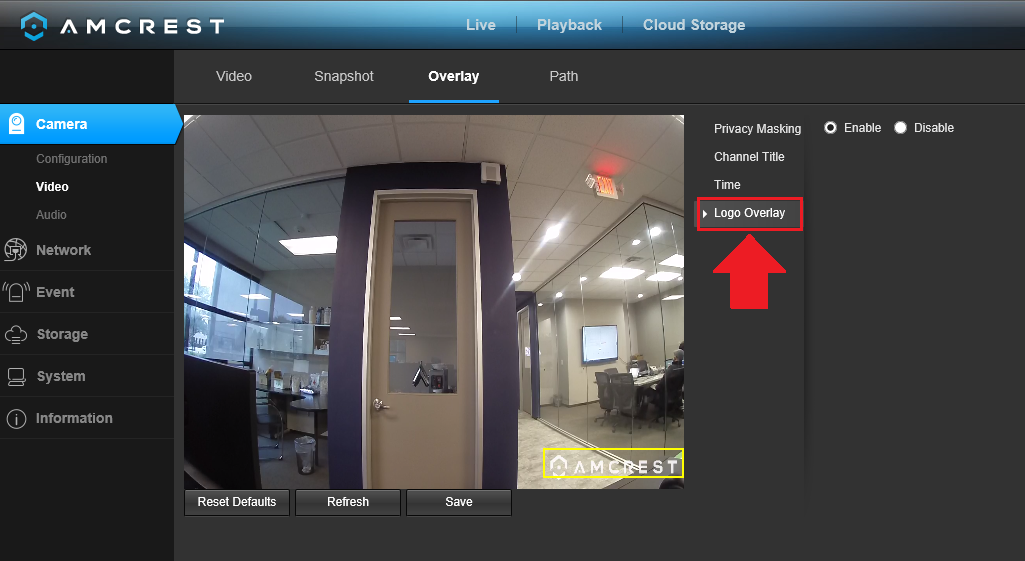 Step 4: Click on the Disable button located in the Logo Overlay menu to disable the logo overlay. Click Save to remove the logo from the screen. 
The Amcrest logo will then be removed from the live view screen. If you would like to bring the Amcrest logo back onto the live view screen, navigate back to the logo overlay menu and click on the Enable button. Click Save and the Amcrest logo will return.