Plugin Compatibility Issues Between Camera Models?
Due to chipset limitations with certain model Amcrest cameras, different plugins may be required when accessing your camera on your computer. 
This article is specifically geared towards customers who have 3MP and below cameras and are experiencing issues when accessing a newer, 4MP and above camera, simultaneously with their old setup. Higher megapixel cameras will require the use of a different plugin when accessing them on a web browser.
This is normal as most higher megapixel cameras require different internal hardware to function. Conversely, this may pose a compatibility issue when accessing a lower megapixel camera in a web browser at the same time as the higher megapixel camera since the higher megapixel camera's plugins will take precedence over the lower megapixel camera's plugin.  
For more information on how to properly install and/or reinstall plugins during install, please refer to the information provided below.
Installing a the Plugin
To install the plugin on your computer, please access the web UI for your new camera. For more information on how to access the web UI for your camera click here.
Once you have accessed the web UI for your camera, click on the Please click here to download and install the plugin message in the center of the screen.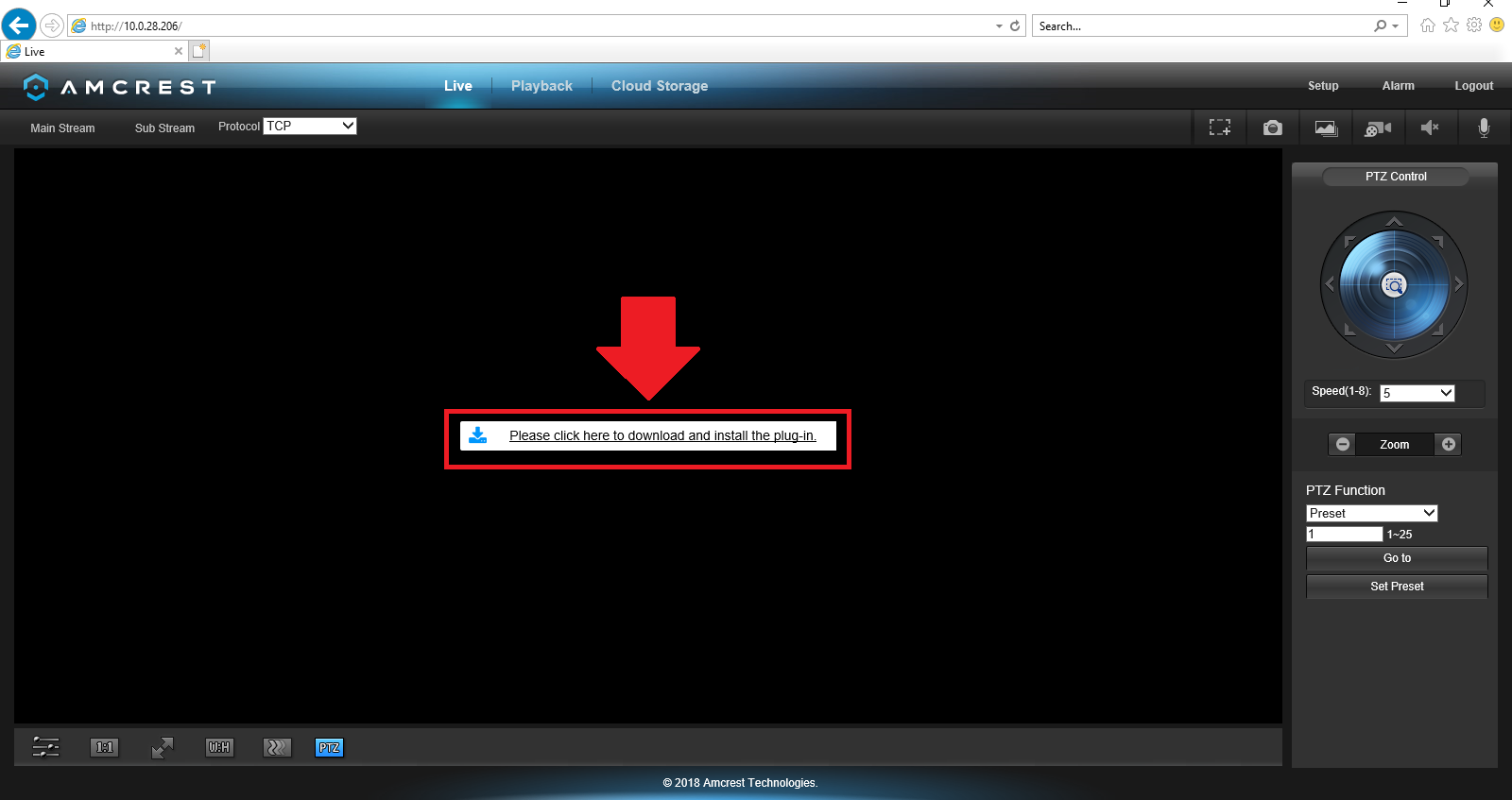 Then, click on the Run option to begin installing the plugin. 

The system will then begin to install the new plugin. Click on the Ignore button in the dialog box until the plugin has been successfully loaded.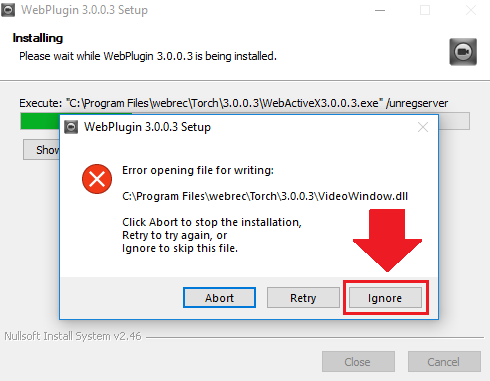 Note: Pressing the Ignore button during the install process is the most convenient method for installing new plugins on your computer. 
Removing Plugins
Additionally, as a secondary, more involved method, you can completely remove plugins and reinstall the new plugins for your device. Keep in mind, if you are installing a new plugin for a 4MP or above camera, you will have to completely remove the old plugins associated with your 3MP and below camera from your computer.
The same will apply if you are installing an older plugin. You will have to remove the 4MP and above plugin from your computer to reinstall the older plugin. For more information on how to completely remove plugins from your computer, click here.
Additional Options and Software
Another viable option to combat these issues would be to take advantage of our free surveillance software, Amcrest Surveillance Pro. With this software you can view and control multiple cameras in one central location without the use of plugins and browser compatibility. To download the free Amcrest Surveillance Pro software, click here.