How To Record/Review Video (A4-W)
To record video while using the drone's controller, you must enable record mode on the drone. Record mode can be enabled by flying the drone or by pressing and holding the Photo/Video button, located on the top right corner of the drone's controller for 3 seconds.
Once recording mode has been enabled, press and hold the Photo/Video button for 3 seconds to start recording video. Once recording has begun, the drone will have a flashing blue light on the bottom. This indicates the drone is actively recording video. To store the recording, you must end the recording. If you do not end the recording properly the footage will not be saved to the microSD card.
To end a recording, press and hold the Photo/Video button again for 3 seconds. This will stop the drone from recording video. Once a recording has been stopped the flashing blue light will disappear and a solid red light will be visible on the bottom of the drone. Once the recording has been stopped, the footage will be saved to the microSD card and will be available to review.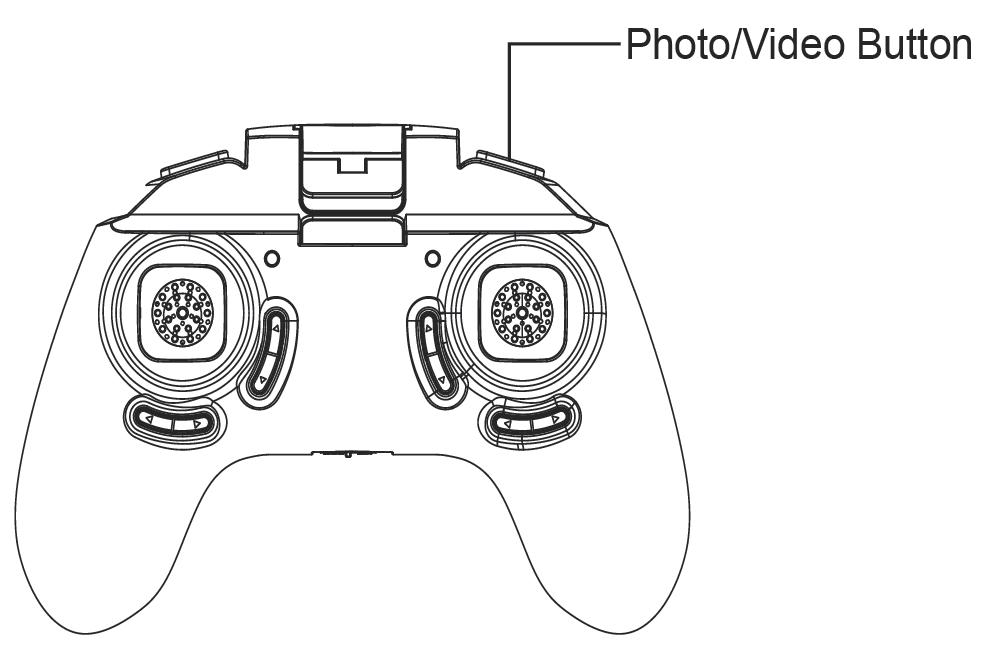 How To Review Video on the A4-W Drone
Before reviewing photos and videos, please insert one end of the data cable into the micro USB port of the drone. Insert the other end of the data cable into a USB port on your computer. To access the recordings, open the USB Drive associated with the drone and locate the related files you want to review.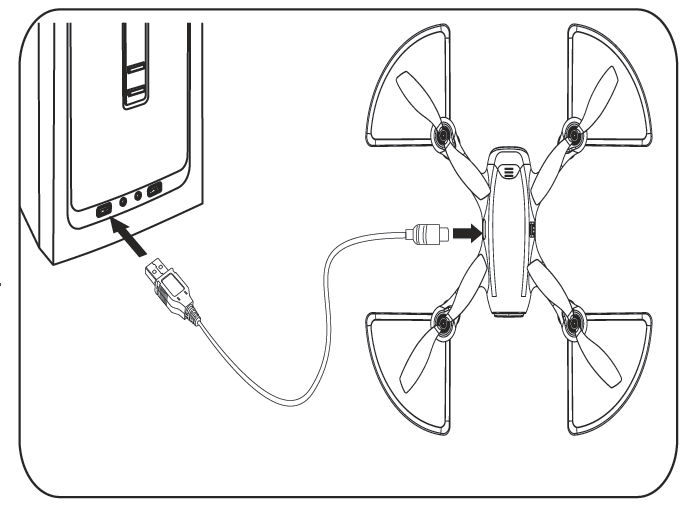 Additionally, If your computer has the capability, you can also use a microSD card converter to insert the microSD card directly into the computer.
Note: Recordings exceeding 2 minutes will be split into separate files. For instance, a 6 minute video will have 3 separate 2 minute files available.