How To Set a Camera to Static IP
Setting your DVR/NVR with a static IP address is a very similar process to an IP camera. However, with a DVR/NVR you can set a static IP directly with the unit or locally via the web UI on a laptop or computer. To set your device up with a static IP address directly from the unit, please follow the step by step instructions provided below. 
Note: When accessing your DVR/NVR via its web UI on a laptop or PC, please only use either Internet Explorer or Safari. Google Chrome is not a viable option for DVR/NVR access. For more information on how to establish a static IP for local access setup via a laptop or PC, please click here
Step 1: Make sure your device is connected to a monitor (VGA or HDMI) and attach an Ethernet cable to the Ethernet port on the back of your device. Once it is connected, power on the device with a compatible power adapter and allow the device to initialize. 
Note: Please also attach a USB mouse to the unit to navigate through the screens.  
Step 2: Once your device has initialized, log in using the log in credentials for your device, (username and password). If this is your first time logging into your device the username and password will be admin. 
Step 3: Navigate to the main menu of the device and in the Settings menu, click on Network.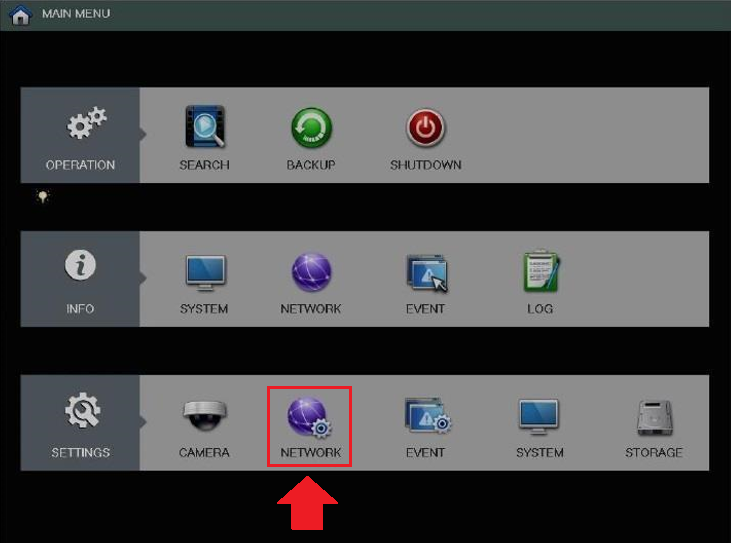 Step 4: In the network menu, in the TCP/IP tab, you will notice a section that says, Mode. In the mode field, click on the Static radio button to set your device's IP address to static.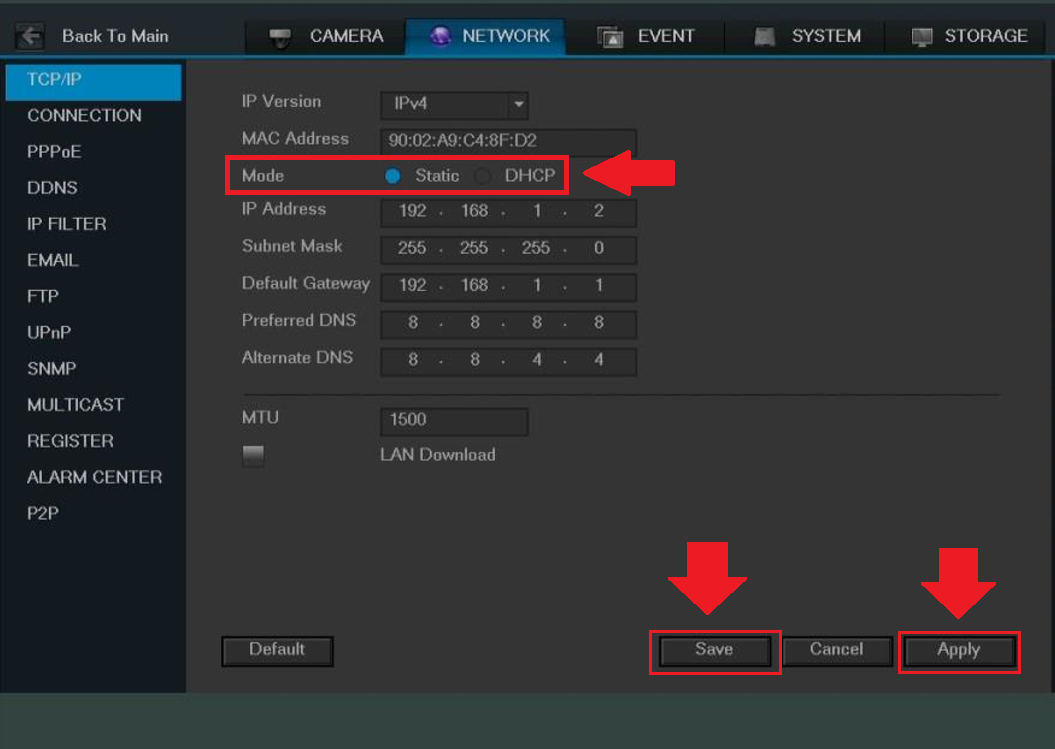 Once you have set the IP address for your device to static, make sure to click on Apply and Save to save your settings to your device.