How To Update Billing Information
Updating billing information for your GPS tracking subscription can only be done via the Amcrest GPS web portal using a web browser. To begin, access your Amcrest GPS tracking subscription at https://amcrestgps.net/#/
Follow the steps below to update the billing information for your GPS tracking subscription:
Step 1: Log into your account with the email address and password associated with your subscription using the GPS web portal.
Step 2: Click on the Menu (

) button to access the main menu.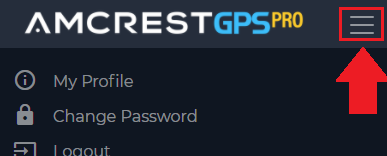 Step 3: In the main menu, click on Update Payment Information.
Step 4: You will be directed to a billing details update page. Enter the first 6 digits of the credit card number that is currently on your GPS account. Press Continue.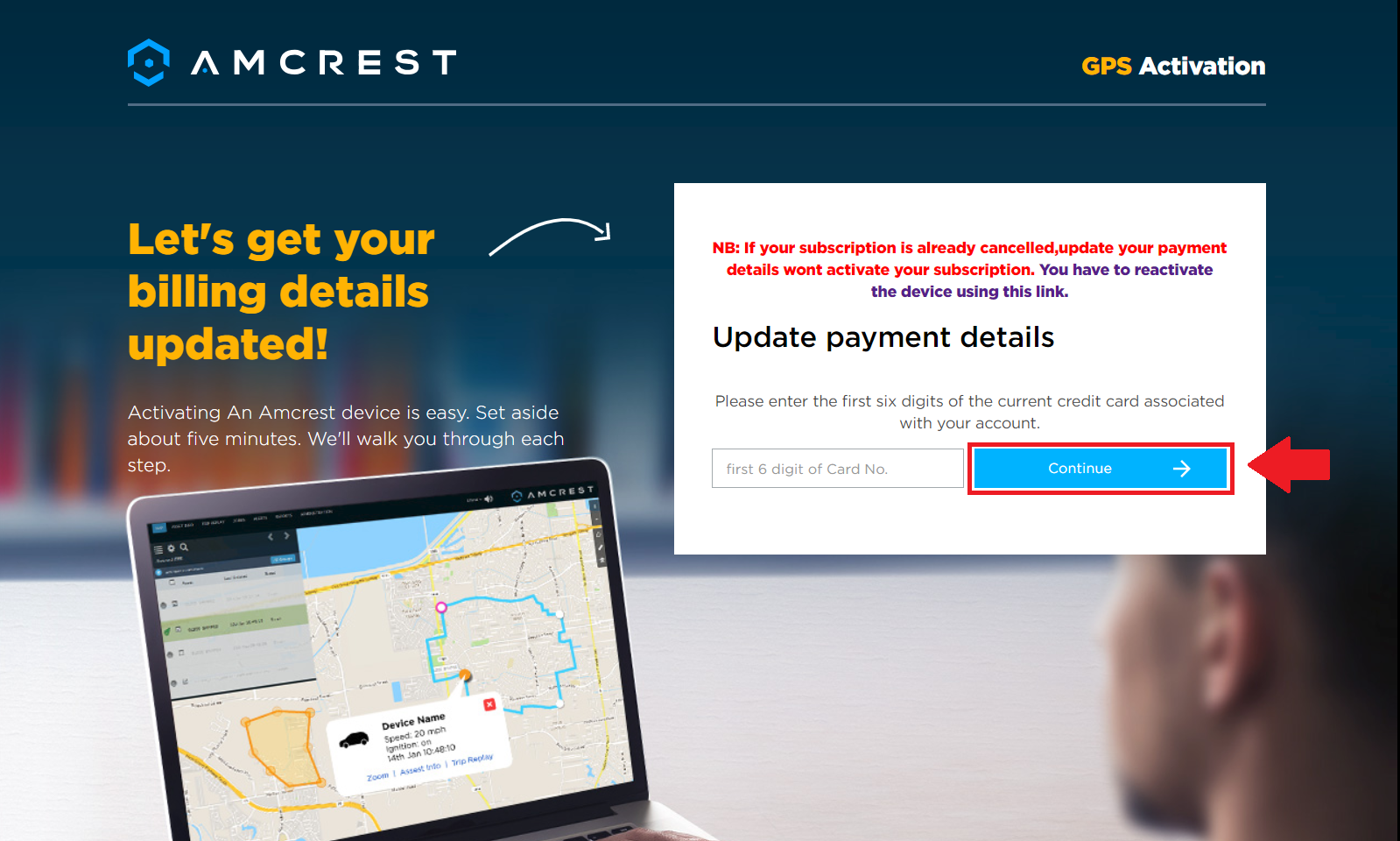 Step 5: Update the required information for your GPS tracker account. Click Update to finish.