Zones allow you to create a virtual geographic boundary that will alert you if the device enters or exits a specific zone.
To set up a custom zone for your GPS device, please follow the step-by-step instructions provided below.
Step 1: Log into your GPS account at https://amcrestgps.net/#/ using the current username and password associated with your account. Click Login.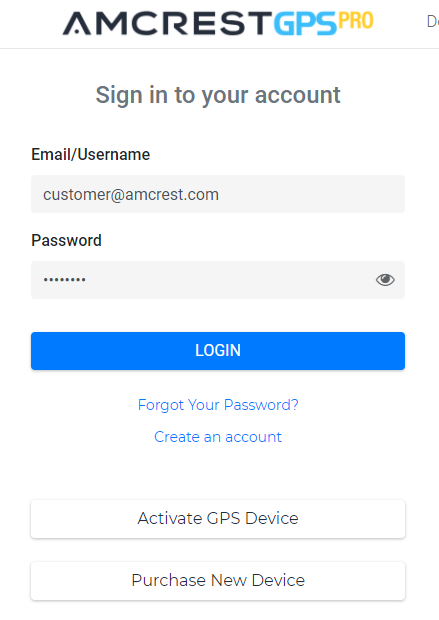 Step 2: Click on the Zones tab located in the main menu of the GPS portal.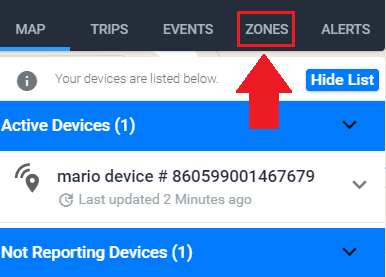 Step 3: Click on the "Got It!" button to proceed.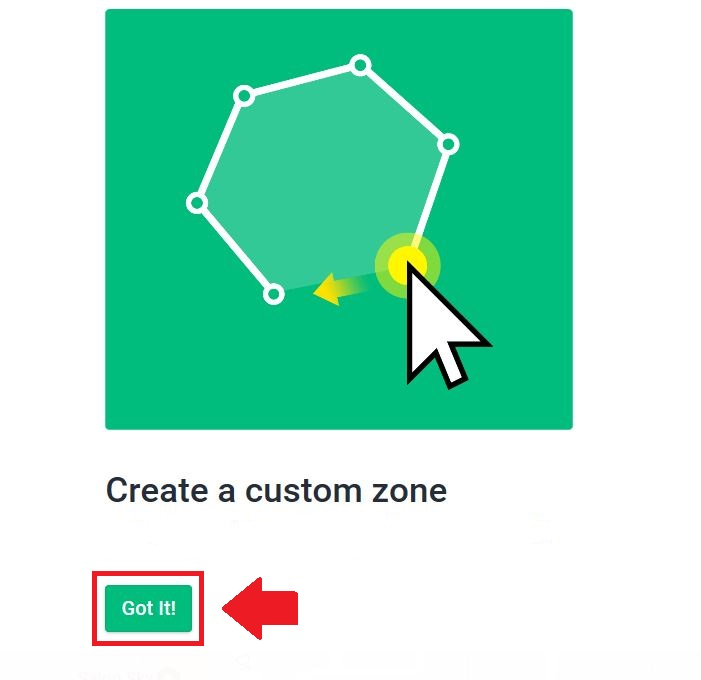 Step 4: Click on Add New Zone to begin adding a new zone.
There are 2 different types of zones that can be created:
Keep-In Zone – These zones can trigger an alarm if the tracker is detected outside its boundaries.
No-Go Zone – These zones can trigger an alarm if the tracker is detected within its boundaries.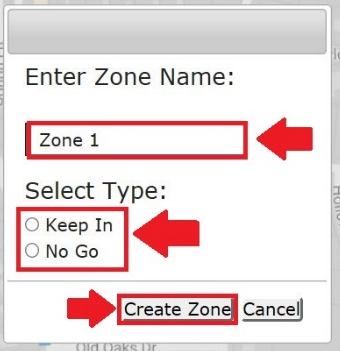 Enter in a name for your zone in the Enter Zone Name field, then select which type you would like to associate with your custom zone. After you have entered this information click on Create Zone to continue.
Your zone has been created successfully. Click Ok to continue.
Step 5: Next, you will be prompted to create an alarm for the created zone. If you would like to set an alarm (notification) for this specific zone select, "Yes" if you wish to proceed without an alarm, select "No".
Note: For more information on how to configure alerts click here.
Step 6: Plot the custom area of your zone. To plot the points on your map, you will need to click on the indicated area and then drag each point to plot your graph. The endpoint will end at the original start point of the custom zone.