If you are recording outside of the Amcrest cloud or NVR/DVR, you will need to insert a microSD card into the camera to store your recordings. Events will not be stored if no form of storage is set for the camera. To insert a micro SD card into the camera please follow the steps below.
Step 1: Locate the back panel located on the back of the camera lens. You will need to remove this back panel. This can be removed with a basic Phillips head screwdriver.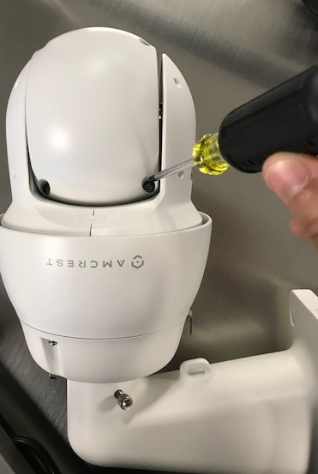 Step 2: Locate the microSD card slot on the back of the camera. The microSD card slot can be found on the board behind the main motherboard of the unit.
Insert the microSD card into the microSD card slot and press in to secure the microSD card into the slot.
Step 3: Place the back cover onto the camera and secure it using a Phillips head screwdriver and screws.