How To Perform A Factory Reset (IP2M-846E)
A factory reset of your device will return your device back to its original factory state. Prior to performing a physical, hard factory reset, it is recommended to first perform a reset via the web user interface (Web UI) of the camera on a computer. This is useful as well if you do not have direct, physical access to your camera. For more information on how to perform a factory reset in the web UI of your camera, click here.
To perform the factory reset procedure, please follow the step by step process highlighted below: 
NOTE: Please verify power is available to the camera while completing the process.
Step 1: Turn the camera upside down to locate the "WPS MicroSD" plate on the bottom of the device.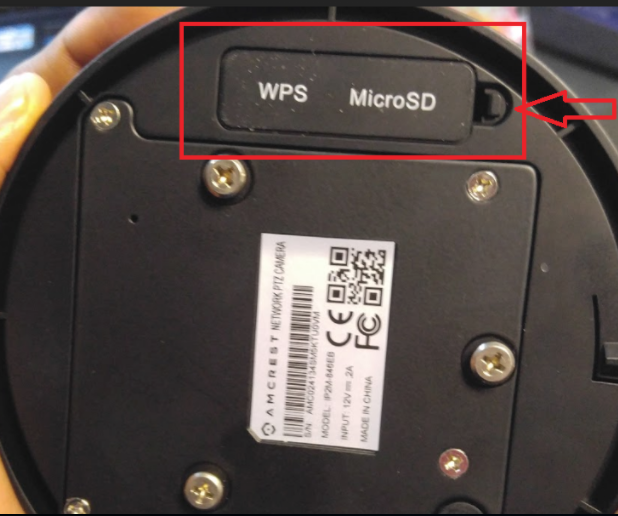 Step 2: Open and remove the plate to locate the reset button for your camera. The reset switch will be located right next to the MicroSD slot.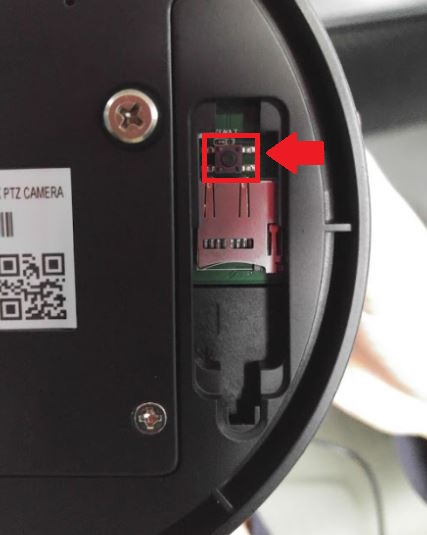 Step 3: Press and hold the reset down for 45 seconds then release. The device will then begin to factory reset. Once the cameras has completed the factory reset process, you may then log into your camera using its default username and password, which is admin
NOTE: When you are prompted to change your username and password, it is recommended to keep your password to 6-30 characters no special character or symbols. Letters and numbers only and letters are case sensitive.