If you would like to set up your NVR to overwrite existing recordings when it reaches full capacity, please follow the instructions provided below:
Step 1: Log into your device, locally or using the Amcrest web UI. For more information on how to access the web UI for your device, click here.
Step 2: In the Management section, click on Storage.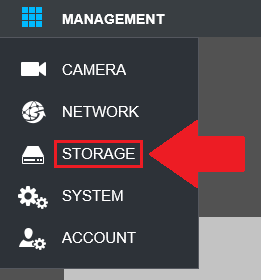 Step 3: In the Basic menu, locate the "HDD Full" field, click on the dropdown menu and select "Overwrite". Please note, this should be enabled by default. Click Save.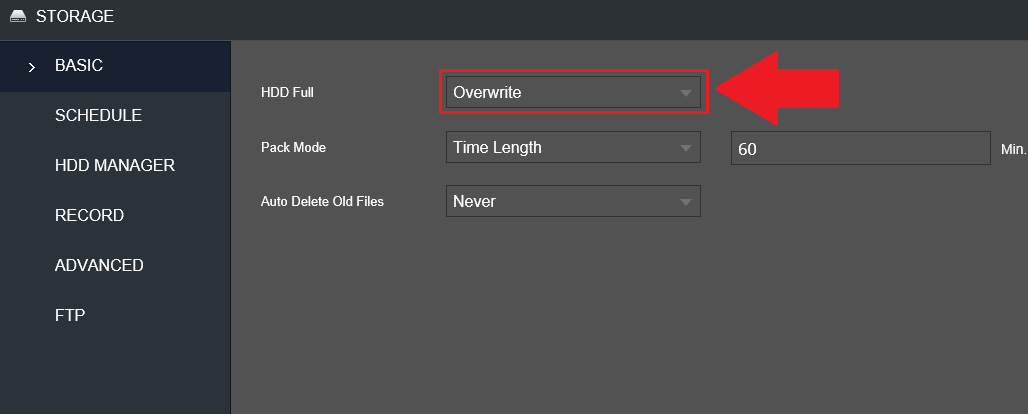 The HDD will now proceed to overwrite the oldest recordings on the HDD. You should notice that your HDD will eventually reach 0 GB of free space, and will remain at this level indefinitely due to this feature being enabled.