If you are requesting a password reset, for security reasons, you will be required to provide proof of ownership. In the meantime, here are a few quick steps that can help you restore your password without having to proceed with a password reset.
Have you attempted 123456 for the password?
Additionally, if you are requesting a password reset a "Random Code" will need to be provided.
Here are the steps on how to obtain a Random Code for a password reset on a 960H/650 TVL device.
Step 1: Please locate the "Forgot Password" option on the System Login screen: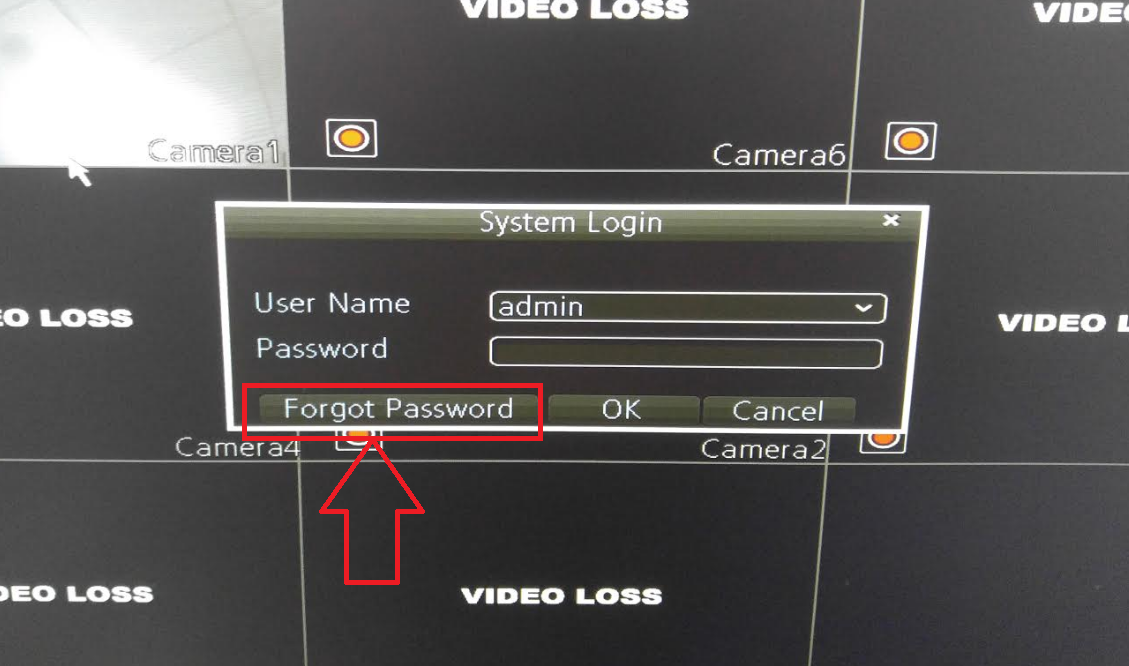 Step 2: Once initiated, you will receive a "Random Code". This random code will need to be supplied to the agent so that they can generate the Super Password for your device.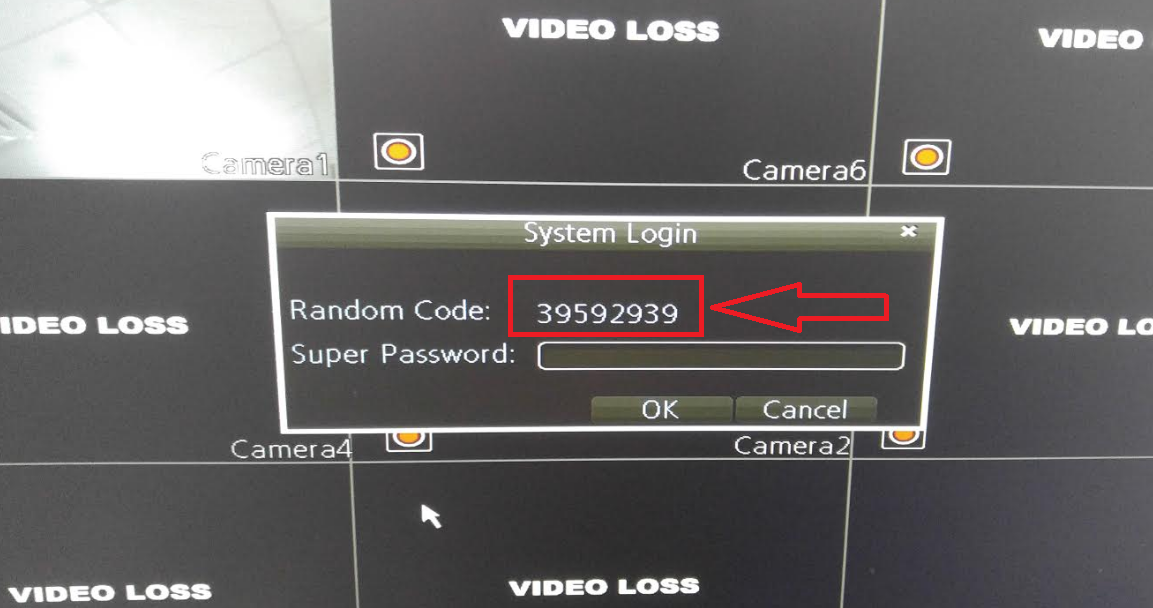 If the problem persists and you are in need of requesting a password reset for your device, please click on the link below and fill out the form provided:
Please fill out each section of the form and provide as much information as possible regarding your claim.
Note: You MUST have direct access to the device, an internet connection, and a monitor connected to your DVR or NVR.
For security reasons, we ask for customers to submit a proof of ownership before we can give out any password resets. Please also provide, the model number of the unit, a phone number where you can be reached, a valid Email address. Please also provide a screenshot (.jpeg, .png, etc.) of the order if the purchase was made directly from Amcrest. A .PDF file of the receipt or invoice is also sufficient. Once verified, we can then send out the Super Password to perform a reset.
Please note, password resets on a 960H/650 TVL/Qcam product, will have to be conducted over the phone since the random codes given change every 15 minutes. Also, throughout the process, please keep in mind to keep passwords numerical and only up to 6 characters.
If you have any further questions or concerns regarding a Random Code or further insight on password reset procedures for your box, please feel free to reach out to us as well at 888-212-7538 during our business hours (Monday through Friday 8:00AM - 7:30PM CST). We also do provide weekend support until 5:30 PM CST on Saturdays and Sundays.