How to Setup HTTPS in the Amcrest WebUI
 1) Login to your Amcrest WebUI with your credentials as usual. Click on the Setup tab on the upper-right hand side of your screen.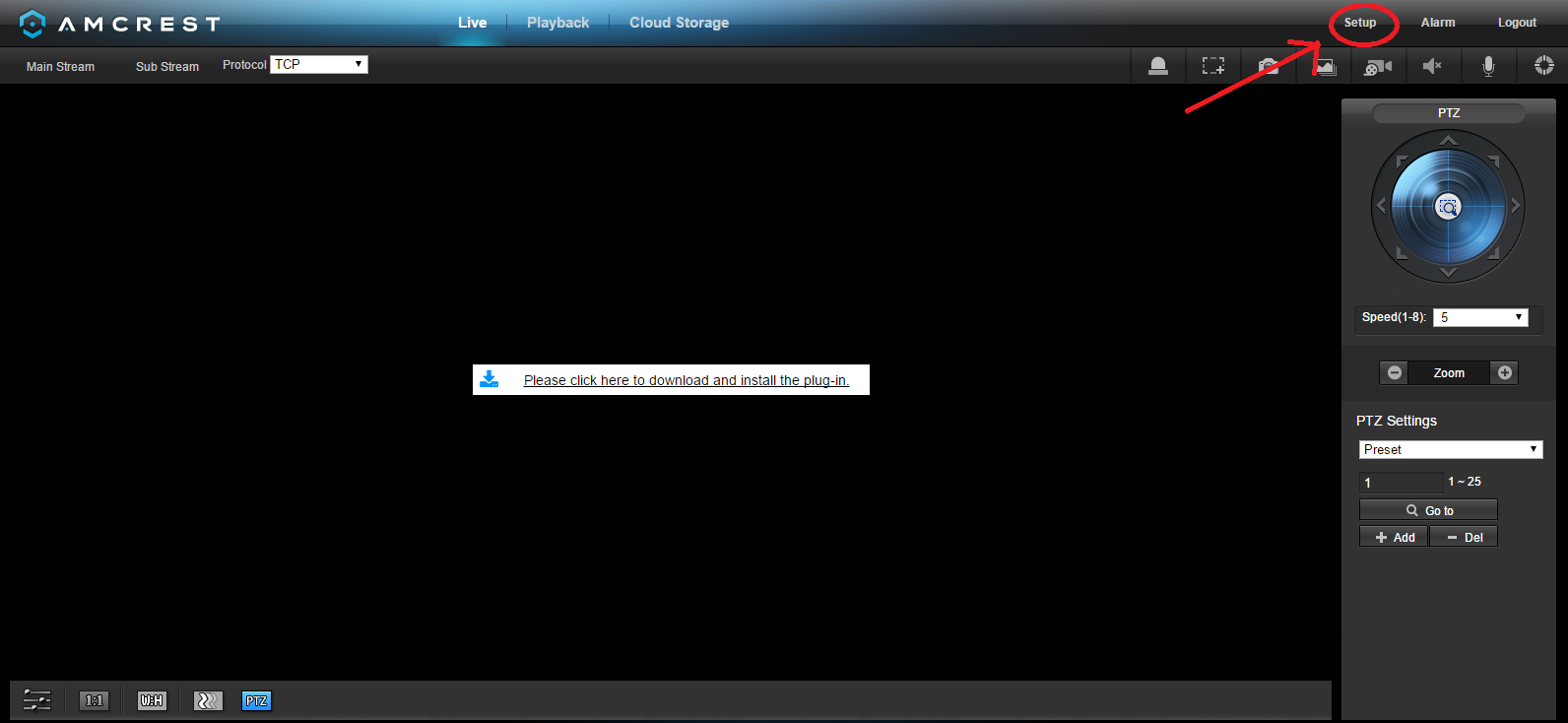 2) On the left-hand panel, select Network then HTTPS right under it.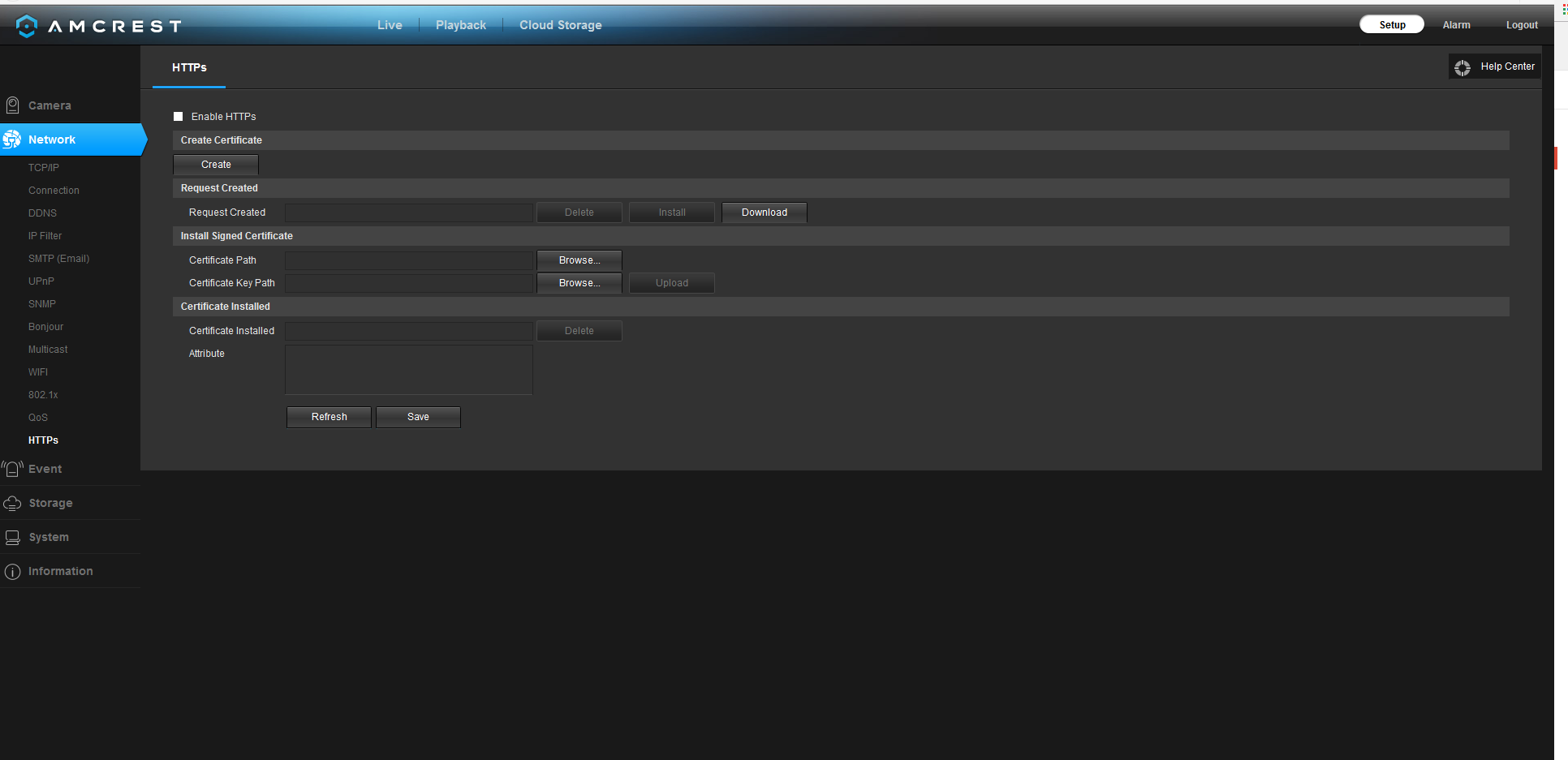 3) Select the Create button to create the certificate. This step must be completed to enable HTTPs.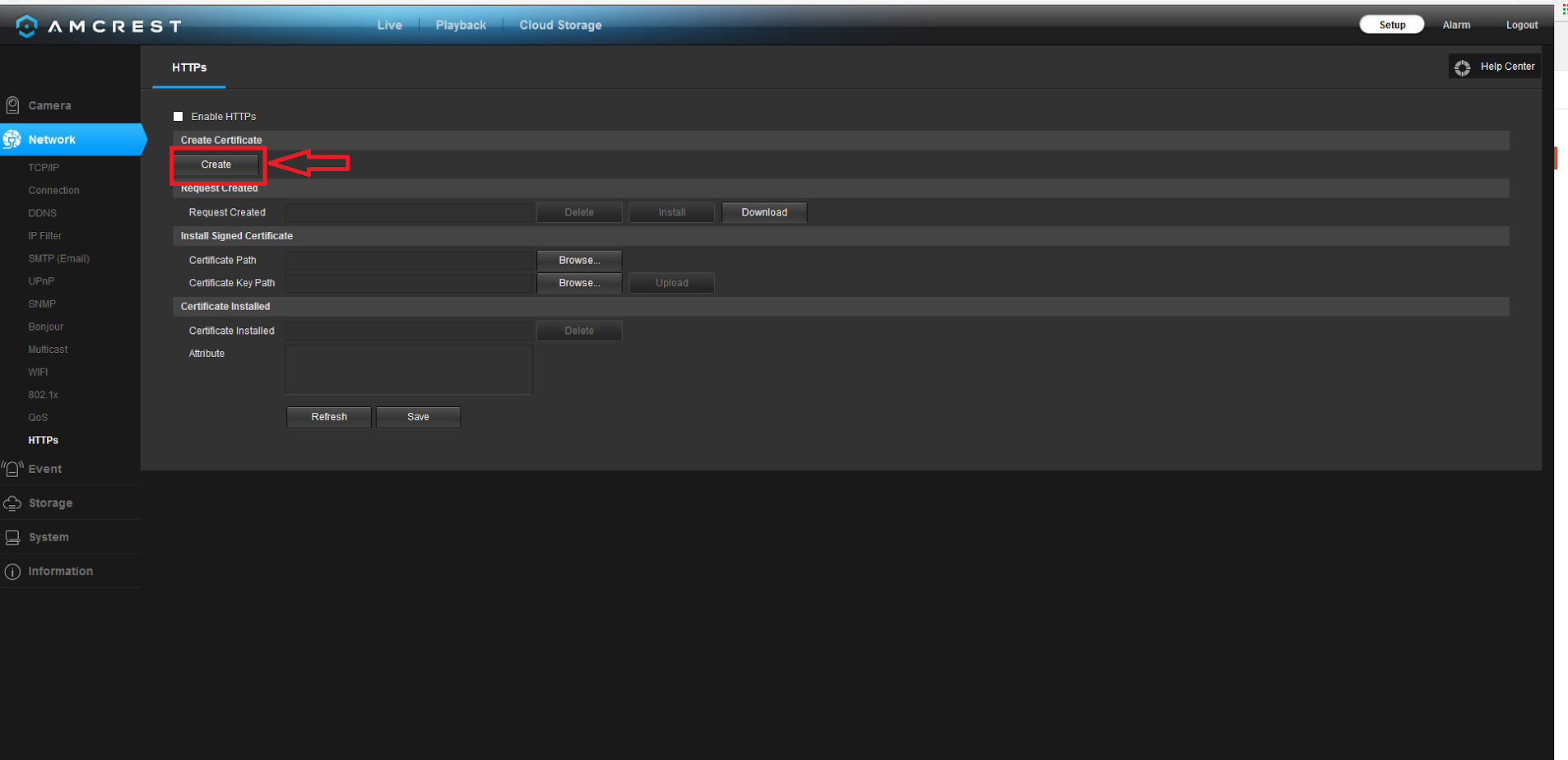 4) A new window will appear.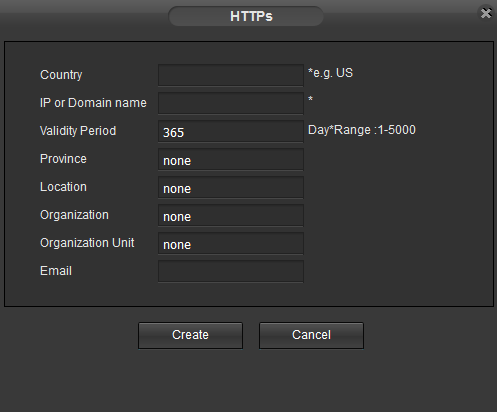 5) Please enter the required information indicated by a "*". For"IP or Domain", please input what is going to be used for HTTPS. If it is DDNS, please input the full address. For example, IP2M841.amcrestddns.com.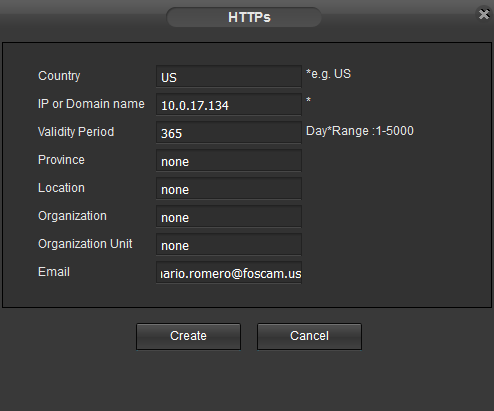 6) Once you have entered the required information, click on Create.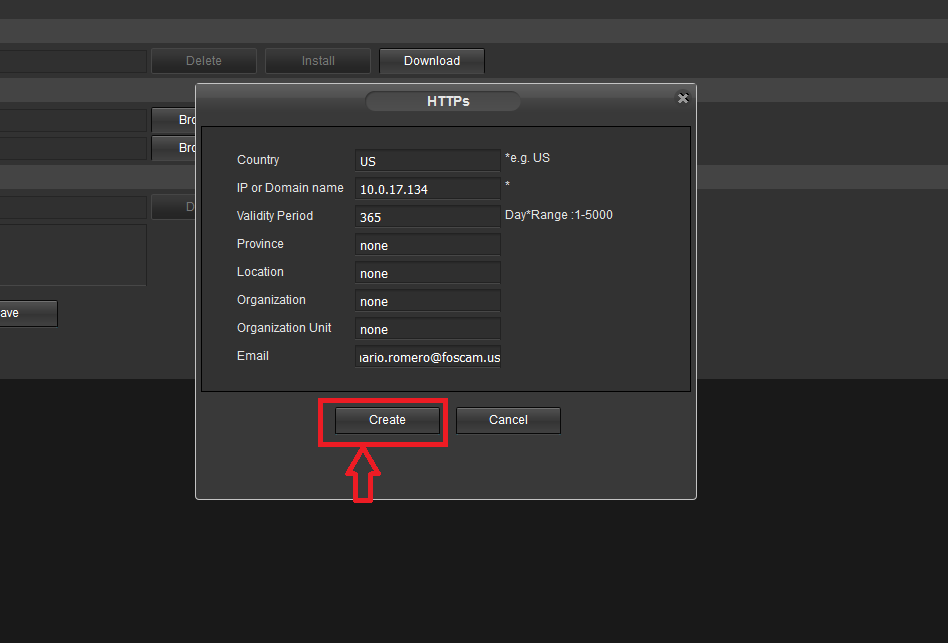 7) This will auto-generate in the Request Created field.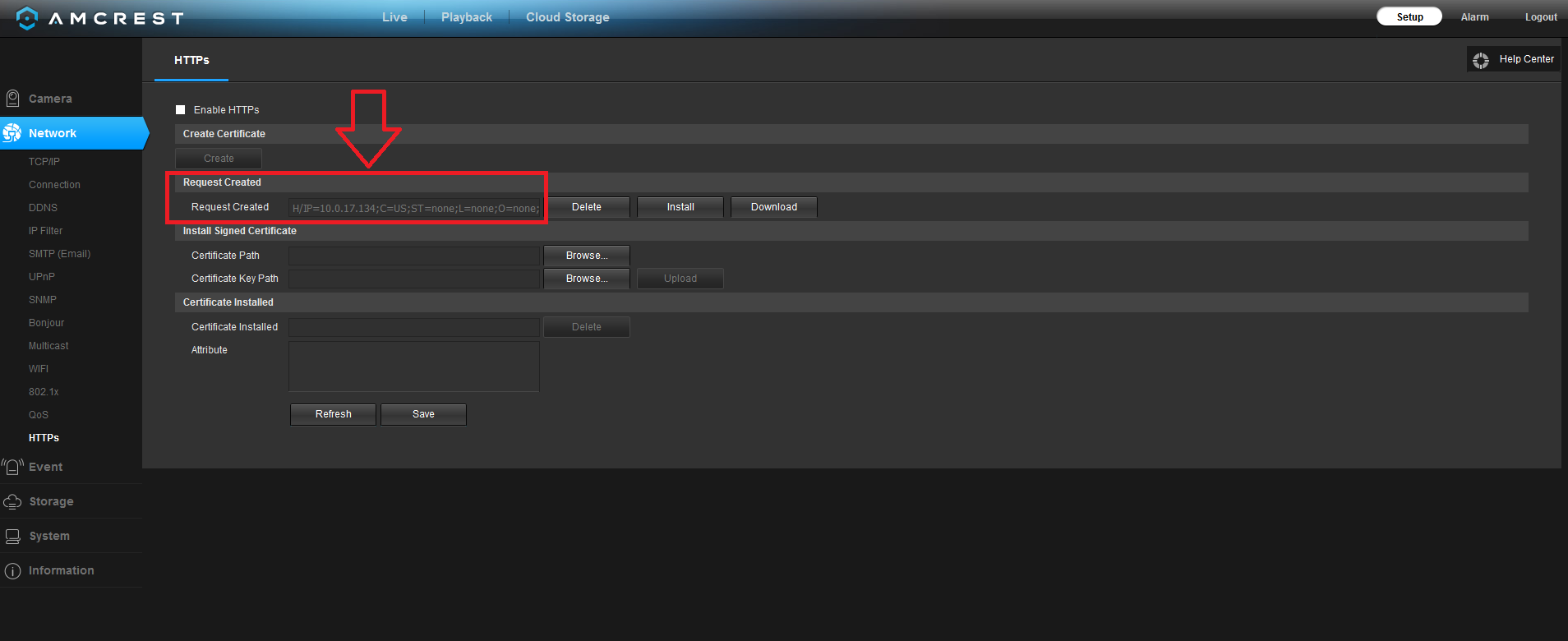 8) Then select Install.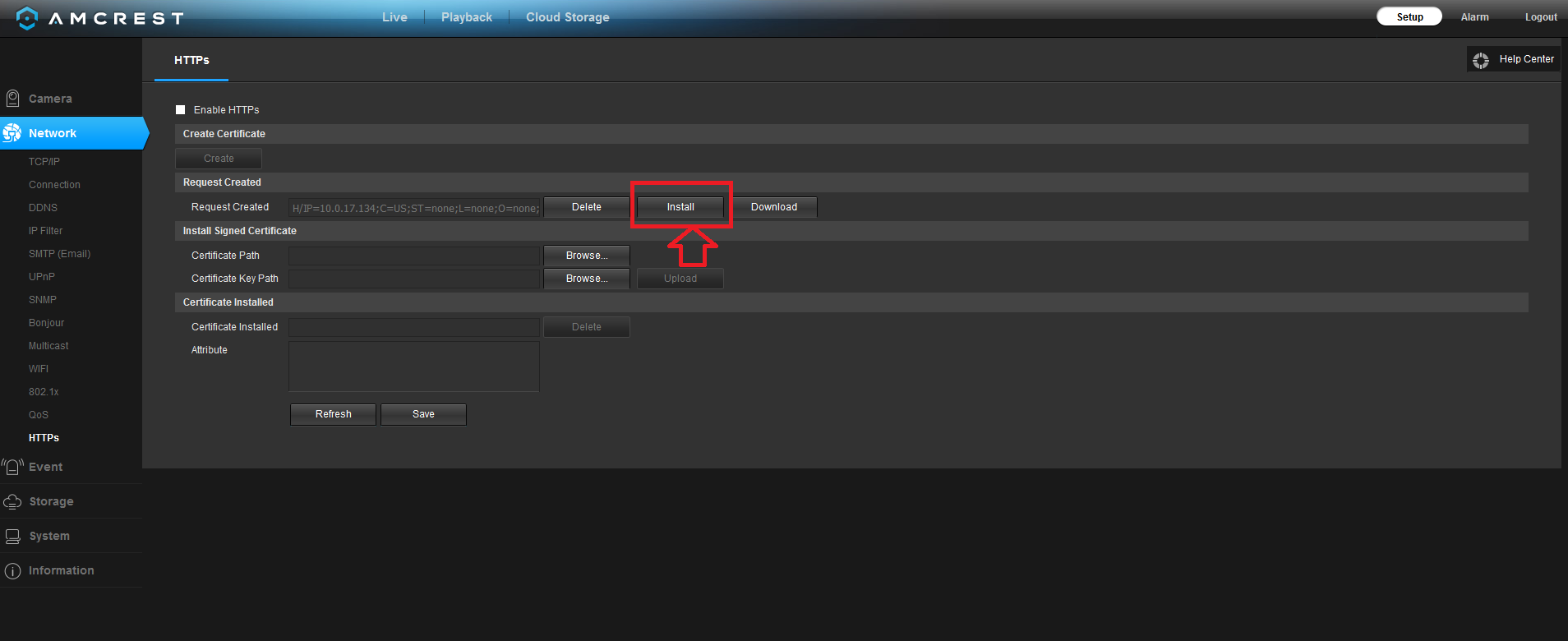 9) Once the installation is complete, it will auto populate the Certificate installed section.

10) Now you can enable HTTPs.

11) Select Save. 

12) "Refresh Successful" should appear under the fields and then a message will pop up to inform that the camera will reboot. 

13) Once the reboot is complete, it should be active and take you to a screen to open the specific permissions.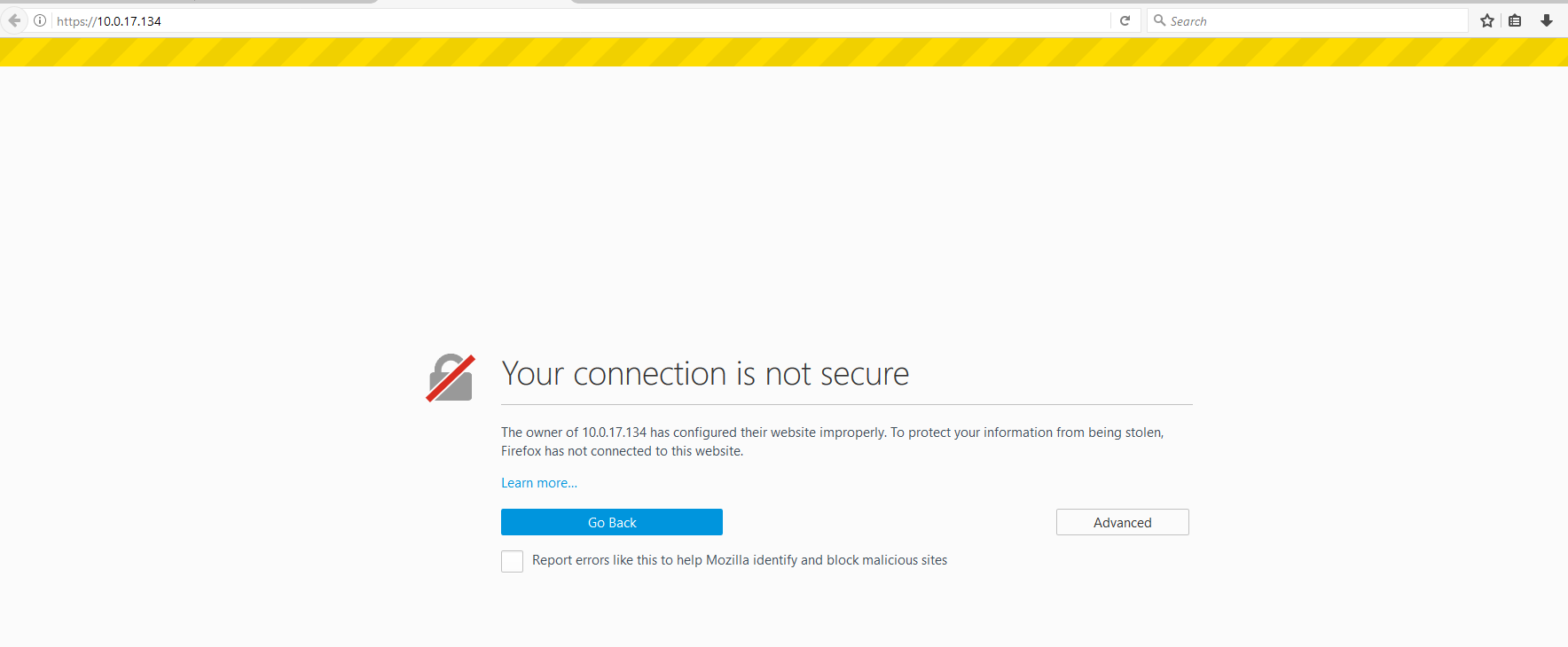 14) Click on Advanced.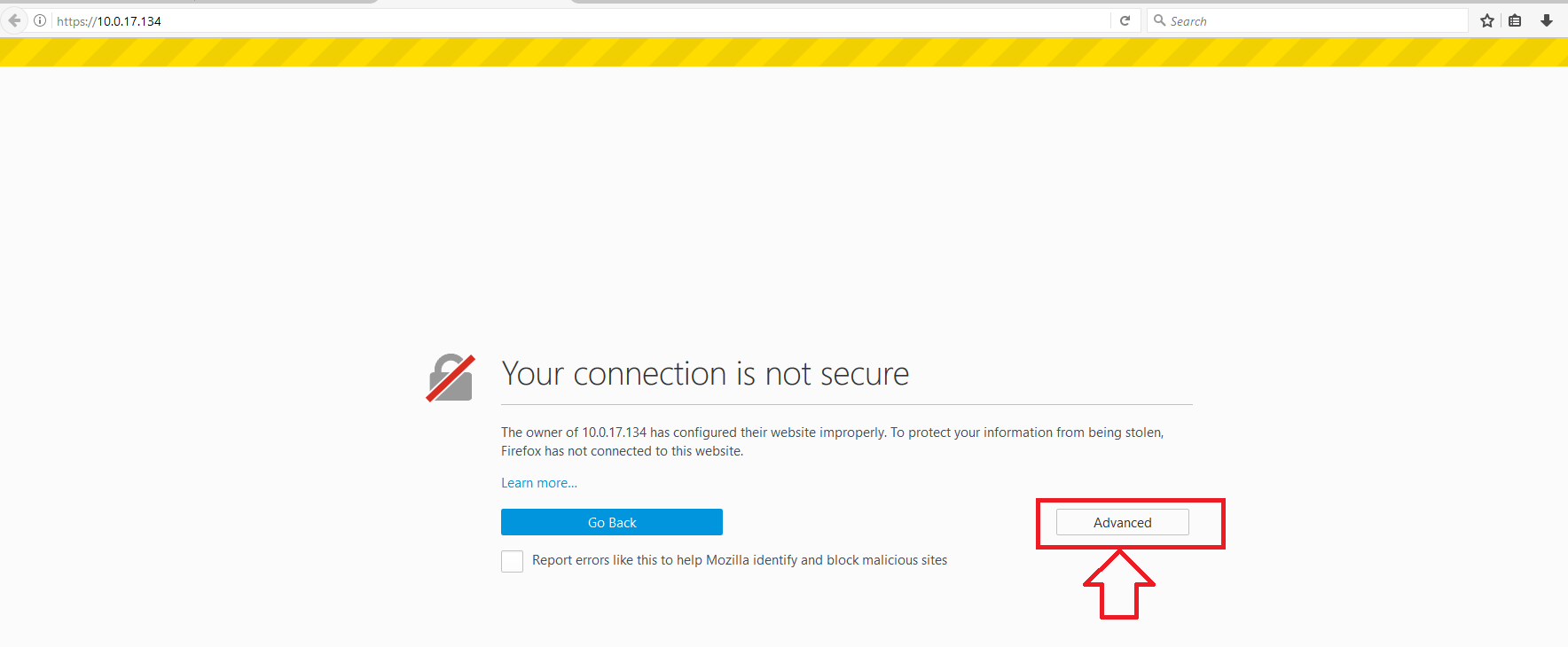 15) Click on "Add Exception".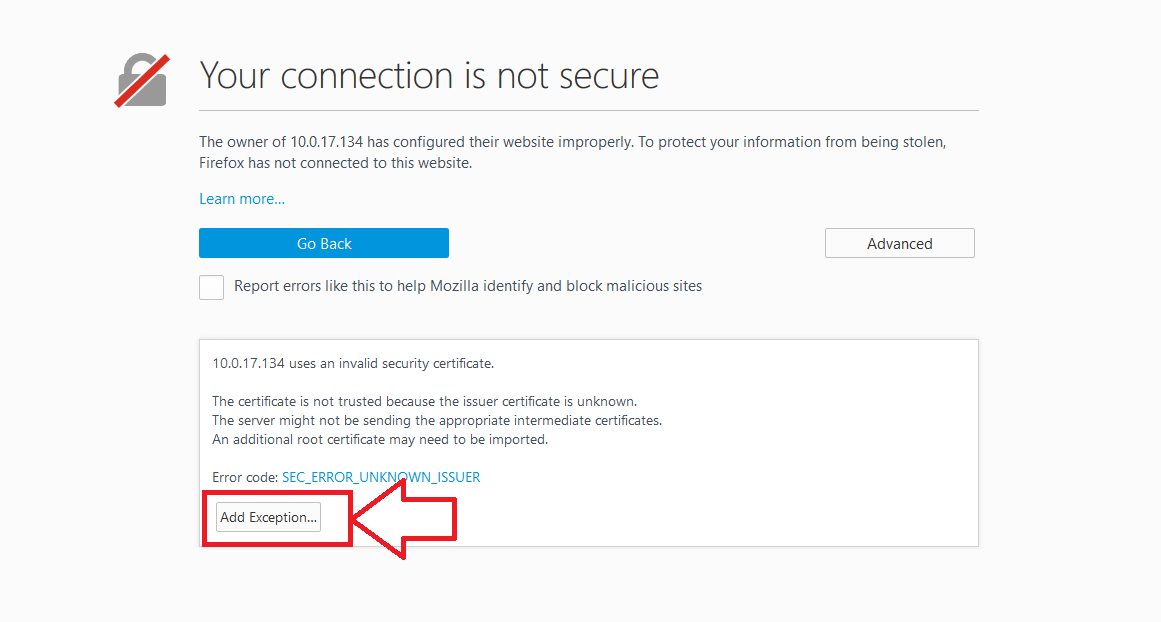 16) A new window will appear, please select "Confirm Security Exception"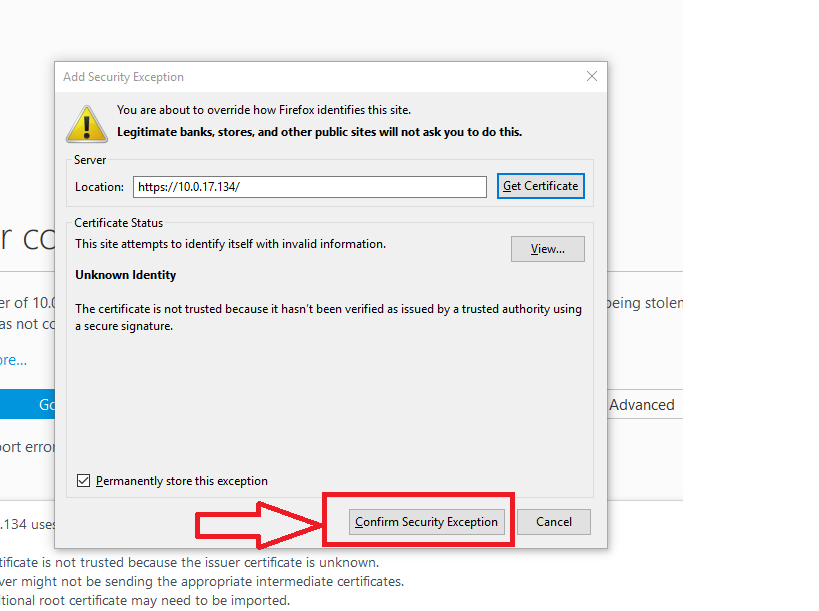 17) Allow and Remember any plugins as if you were accessing with HTTP. Be ready to allow access after authenticating credentials.

18) If you intend to use your own, please go to "Install Signed Certificate" section. Select Browse and choose the path to your certificate to be used. All other steps should be similar to creating the certificate.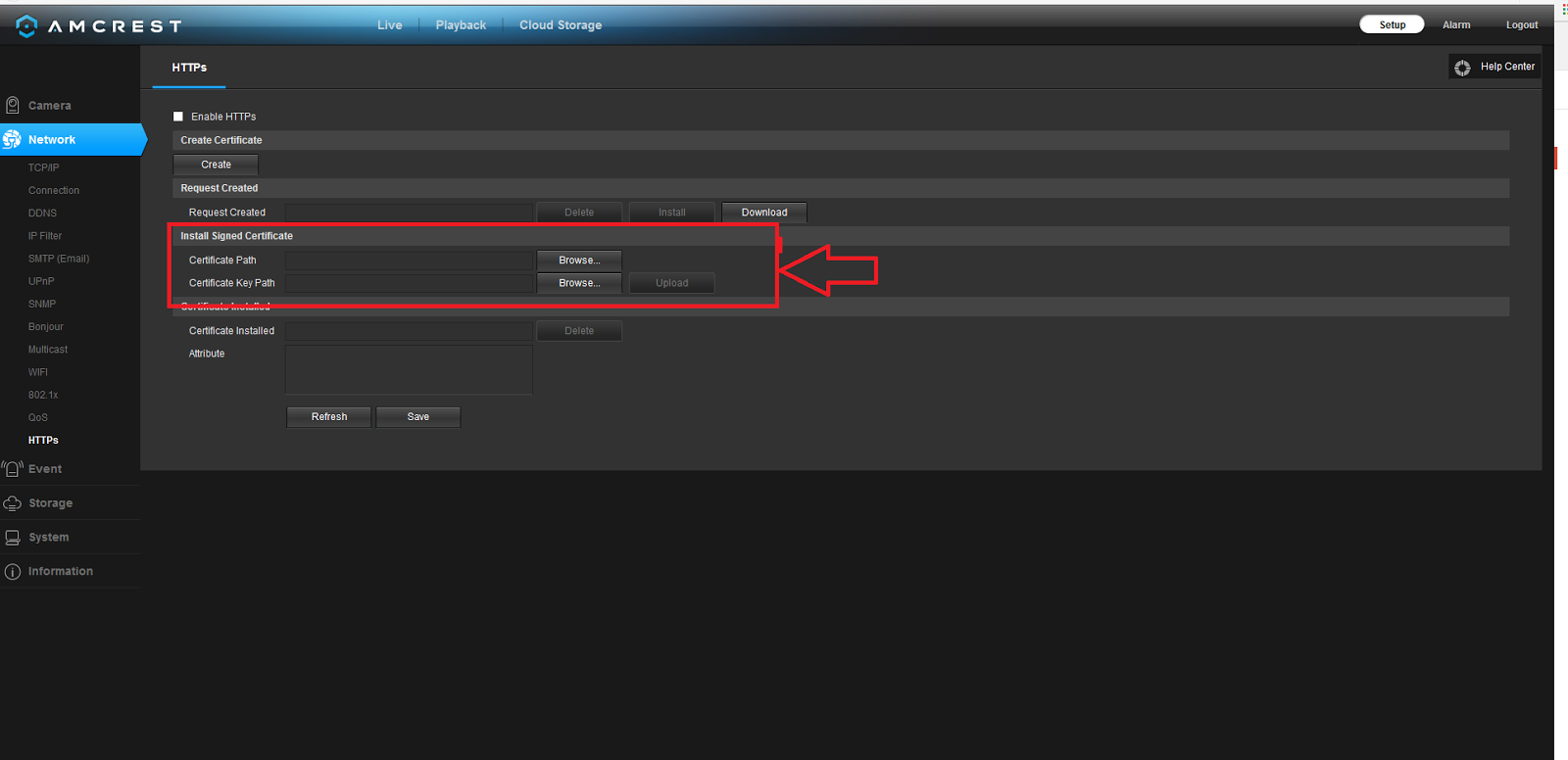 19) Select the file and press Open. It will appear on the path. Upload button will become available and letters will turn white. Then select upload.