Amcrest GPS Portal Overview
Before proceeding to the GPS portal, please ensure you have an active GPS device. For more information on activating your GPS device click here.
If you have an active GPS already and would like more information on the Amcrest GPS Portal, please view the information provided below. 
 Getting Started
Log into your GPS account at www.amcrestgpstracker.com using the current username and password associated with your account. Click Login.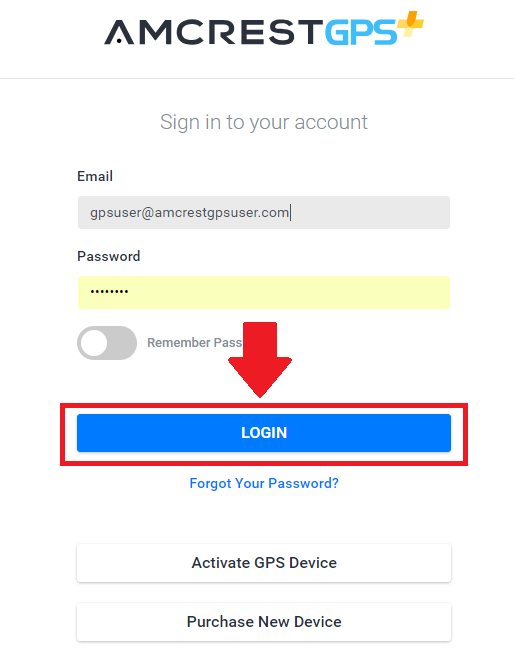 Once you have successfully logged into your GPS account, you will notice a map and a series of menu tabs. These tabs help you navigate the portal and access or created settings for your device.
See below table for an explanation of each major area of the interface:
| | |
| --- | --- |
| 1. Asset Selection | Allows the user to select assets by type or sort through assets in the list |
| 2. Menu Tabs | Allows the user to navigate between menu items. |
| 3. Asset List | Displays all assets selected by the user. |
| 4. Attributions | Displays all open street map contributors. |
User Interface Walkthrough
This section will explore the different menu items in the GPS Portal Interface. See below for an explanation of each menu item:
| | |
| --- | --- |
| Map | This tab shows the last location of the GPS tracker, as well as allows for use of many different map tools. |
| Trips | This tab allows the user to see trip history and play trips. |
| Events | This tab allows the user to access and manage tracking events. |
| Zones | This tab allows the user to create and manage zones (geofences). |
| Alerts | This tab allows the user to create and manage alerts. |